Published on
October 12, 2015
Category
News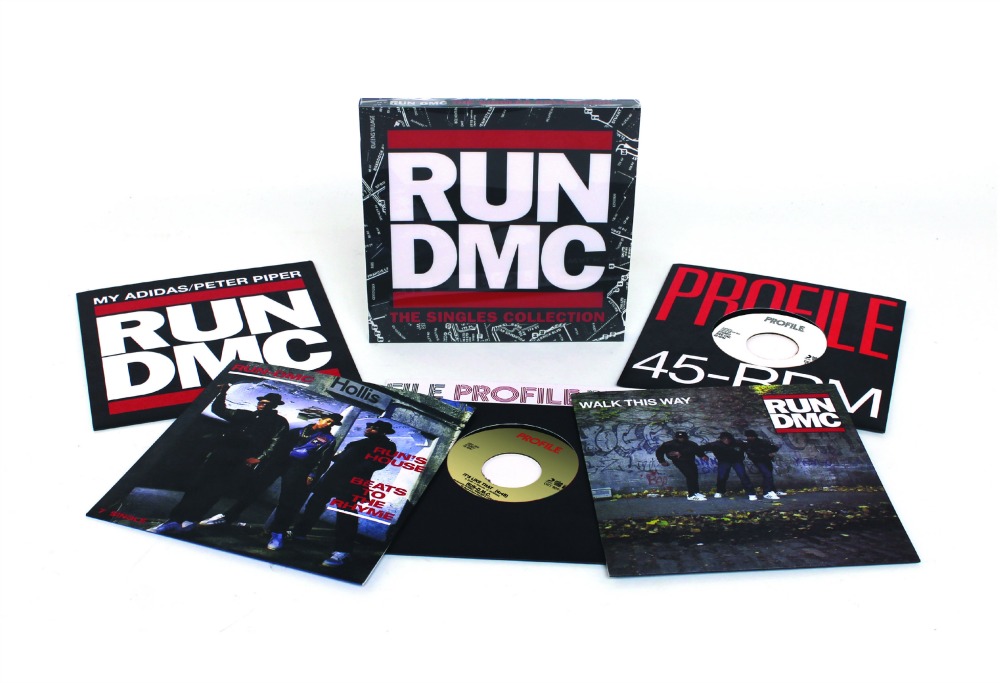 Originally published on FACT
Tasty wheat among the Record Store Day chaff.
Get On Down have mastered the art of the hip-hop reissue, combining clever curation with hugely inventive presentation on such covetable items as the Liquid Swords chessboard. For this year's Black Friday bonanza, they're celebrating some of hip-hop's pioneering artists with two unique releases.
First up is The Singles Collection, a box set of 45s covering 10 singles from Run-DMC's 1980s heyday. Recreating the original sleeves, the five vinyl discs are housed in an outer box with the group's name overlaid across a map of their native Hollis, Queens.
The other is a deluxe 30th anniversary edition of Schoolly-D's gangsta rap template 'P.S.K. What Does It Mean?', backed with 'Gucci Time'. Pressed on yellow and clear vinyl, the record comes with four pages of liner notes featuring input from the Philly rapper himself, plus a sticker sheet with images drawn by Schoolly-D.
Have a closer look at the releases and see the Run-DMC tracklist below. For a list of U.S. stores where you can actually find these goodies on November 27, head to the Record Store Day website.
The Black Friday edition of Record Store Day is currently a US phenomenon, but Get On Down say they will likely offer the items on its website if they don't sell out, so non-US fans can get in on the action.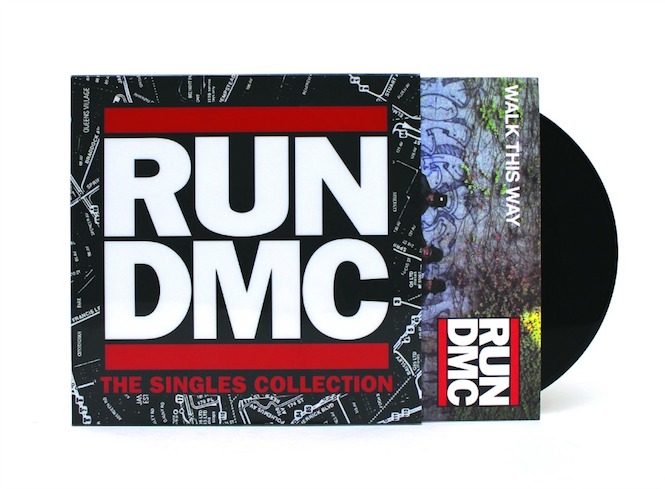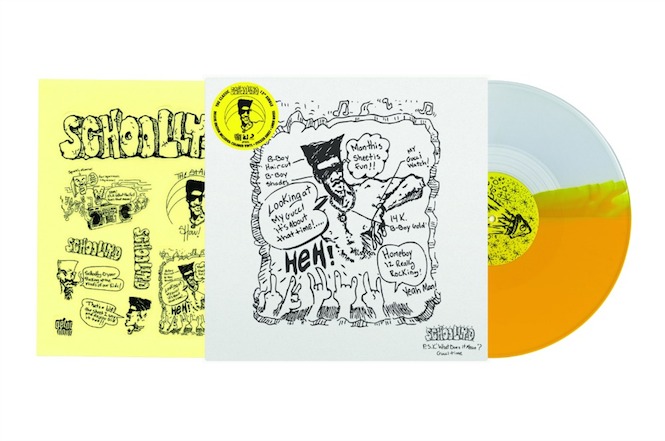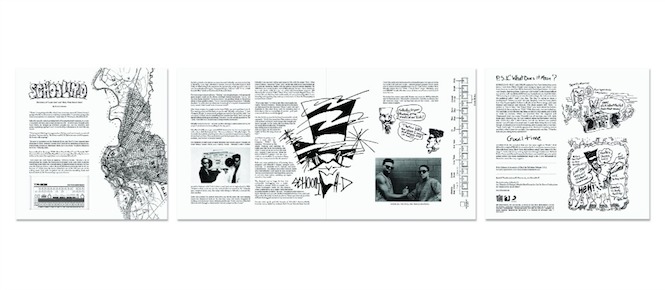 Run-DMC – The Singles Collection tracklist:
"It's Like That" / "Sucker M.C.'s (Krush-Groove 1)" (custom Profile 45 sleeve) [1983]
"Here We Go (Live At The Funhouse)" / "Here We Go (Live At The Funhouse) [bleeped version]" (custom Profile 45 sleeve) [released in 1985, recorded August 5, 1983], promo only, first time ever on 7-inch]
"Walk This Way" / "King Of Rock" (original 12-inch single picture sleeve) [1986]
"My Adidas" / "Peter Piper" (original 12-inch single picture sleeve) [1986]
"Run's House" / "Beats To The Rhyme" (original 12-inch single picture sleeve) [1988]