Published on
October 12, 2015
Category
News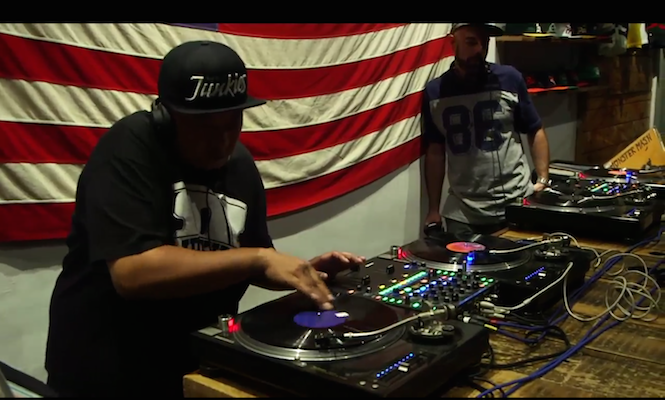 Dilated Peoples vs Jurassic 5.
Following their Collections show, which has featured Dam-Funk and Daniele Baldelli, amongst others, the good folk over at Boiler Room have launched yet another vinyl-oriented series.
The idea behind Mystery Crate is that two DJs pack a crate of records, and the other has to drop a set with it. Obviously neither selector knows what the other one has put together.
As Boiler Room puts it: "The true DJ has the ability to make the transitions between two tracks sound like a whole new creation. A lot of the time, it comes down to the knowledge of your record collection and the ear-grabbing sections within it; but how about we swipe that away?"
Watch Nu-Mark spin Babu's crates first:
And Babu take on Nu-Mark's vinyl: