Published on
August 31, 2016
Category
News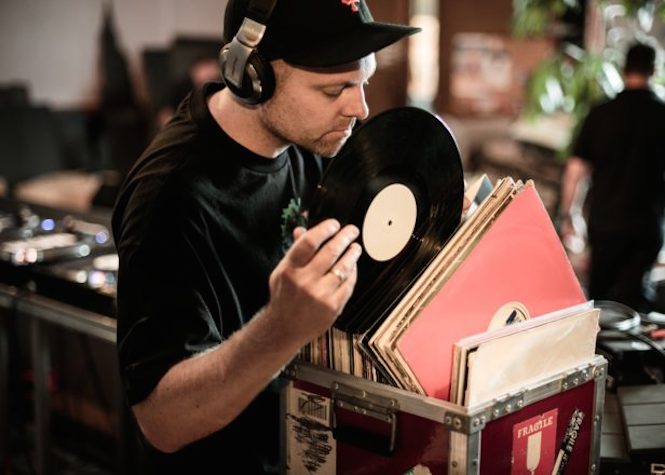 Also expect a "collector's smorgasbord of 8-tracks, cassettes, posters, and other oddities."
The next Madlib x Rappcats pop-up record shop in Los Angeles is truly unmissable. DJ Shadow will be at the event selling hundreds of doubles from his personal vinyl collection, Pitchfork reports.
Shadow will also be offering rarities from his back-catalogue and exclusive vinyl copies of the track 'The Sideshow' from his new album The Mountain Will Fall. It's also an opportunity to dip into a "collector's smorgasbord of 8-tracks, cassettes, posters, and other oddities." You can find photos of a few of the items below.
"This is a chance for producers, dealers, and DJ's to access seldom-seen and eclectic vinyl at affordable prices. These are all records I have other copies of, and I've decided that I don't need to keep multiples," Shadow said in a press release.
"Think of it as a year-long thrift-store hunt consolidated into two days…. Vinyl is so fetishised, but I actually covet other formats equally. For example, ideally, I would want James Brown's Payback album on reel, cassette, and 8-track in addition to vinyl. If it existed as a first-run consumer product, I need it in my collection."
The event takes place in Los Angeles on 10 and 11 September. In the meantime, read our feature 'How DJ Shadow's Endtroducing turned forgotten vinyl into a postmodern masterpiece.'