Published on
August 31, 2016
Category
News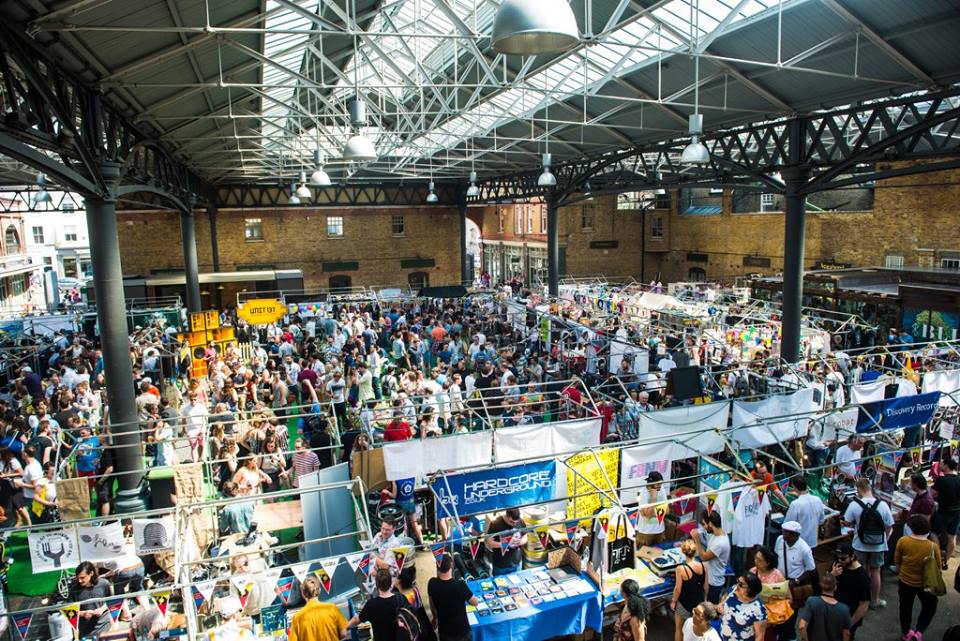 Le Marché des Labels Indépendants.
Since 2011, Independent Label Market has been bringing together some of the world's best record labels for a day of market-style record trading. In October the market will launch Paris for the first time and typically there's going to be quite the entourage.
Seventy-five independent record labels from around the world have already been confirmed for this inaugural Parisian edition. Labels include homegrown imprints including Because Music, Ed Banger, Kill The DJ Records, Pias France and Wagram Music; German neighbours !K7; plus Drag City and Secretly Canadian from across the pond. A host of UK labels – including Bella Union, Heavenly, Hospital and Warp – make the trip across the channel.
As usual, it's an intimate opportunity for labels to showcase their back catalogues as well as bring out rarities, signed merchandise and advance copies, exclusive to the event. Find a list of the event's exclusive items below:
---
Bella Union: Killer Road albums by Soundwalk Collective with Jesse Paris Smith featuring Patti Smith available. Signed by Patti and the band.
Drag City: Ty Segall's Emotional Mugger Patch and Gemini LPs, Michael Hagerty & The Howling Hex's 'Full Moon in Gemini' 7″
Factory Benelux / Les Disques Du Crepuscule: A selection of vinyl, CDs and teeshirts, plus Cathy Claret will be signing copies of her new album.
Far Out: Jose Mauro's Obnoxious, Joyce Moreno's Cool, Nicola Conte presents Stefania Dipierro Natural, Azymuth's Outubro and Nomade Orquestra's self-titled LP. Plus a crate of second hand vinyl, exclusive white labels, and plenty of Far Out back catalogue classics.
Fire: The new Scott & Charlene's Wedding record available on limited edition white vinyl, black vinyl and also cassette.
Gare Du Nord: First physical copies of Ben Reed's Station Masters
Mr Bongo: An Upfront Brazil 45 as an ILM Paris Upfront exclusive.
Naim: Seward's 'Second Two – Chapter Home' on vinyl.
Rough Trade: Goat Girl 7"s – only place to get these, very rare. The Strokes 'The Modern Age' EP on 7" – incredibly rare. Some very special Girl Band items that are long sold out. Anohni LP with rare limited edition 'Double Groove' 12". Warpaint new LP with bonus 7".
WIAIWYA – Deerful 'Home' – 4 chiptune tracks and computer game on USB stick. Various Artists: 7777777 2016 – seven debut 7″ singles in handmade sleeves and a handy tote. Freschard's new Sunday Night album on pink vinyl.
---
Le Marché des Labels Indépendants: Paris takes place at Halle Des Blancs Manteaux on 1 October. For more information, head here.