Published on
April 15, 2016
Category
News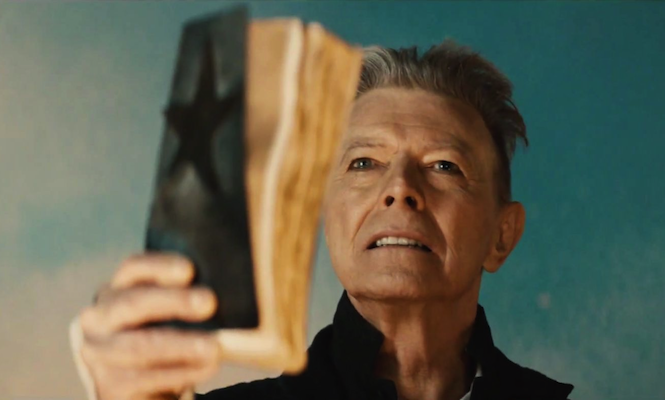 Bowie overtakes Adele in just three months.
David Bowie's twenty-fifth and final album ★ Blackstar is the biggest selling vinyl record of the last twelve months, according to new data revealed by The Official Charts Company, one year on from the launch of the UK's first Official Vinyl Charts.
Released just days before his untimely death in January, ★ Blackstar subsequently spent six weeks at number one, as pressing plants struggled to keep up with demand, forcing the price of limited edition copies into the hundreds.
Despite only being released three months ago, ★ Blackstar beat Adele's 25 (who was 2015's biggest selling act on vinyl), and the reissue of Amy Winehouse's Back To Black to top spot. You can see the full list here.
Official Charts Company chief executive Martin Talbot said: "It is entirely fitting that Bowie's final release, Blackstar, is the album that Britain's vinyl shoppers have taken to their heart in droves so far this year, proving the Starman's lasting impact on the charts, and the nation's record collections, for undoubtedly many more years to come."
Bowie also had a thing or two to say in the singles charts, with four tracks from his back catalogue making up the top 10: 'Golden Years' (3), 'Space Oddity' (5), 'Fame' (6) and 'Changes' (8).
However, Noel Gallagher's High Flying Birds 'Riverman' was the biggest selling vinyl single of the last 12 months, their 'Lock All The Doors' taking second spot for a Gallagher one-two. See the full singles list here.
As reported by the BPI, 2.39 million vinyl albums were sold in the UK last year, supplemented by a further 222,000 singles on 7" and 12″. Continuing in that vein, 2016 looks set to smash the 3 million sales mark.
In a separate report conducted by ICM for the BBC, streaming has emerged as a major driver for vinyl sales, with half of customers listening to albums online before buying physical copies.