Published on
November 15, 2013
Category
News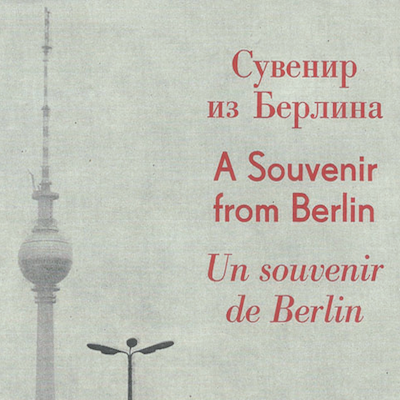 Record sleeves capture the division between East and West Berlin.
This isn't so much a story about music as about the packaging around it. In fact, from a design point of view the packaging is just as negligible. What Bernd Leyon's project to curate a photo book collecting the visual history of Berlin between 1960 and 1989 as portrayed on LP sleeves of all genres does alight on in the most direct way is the role of the physical record as a piece of cultural history.
Thankfully, they're also unapologetically awful in the most wonderful way. From the East you've got the likes of "Rote Gitarren" or "The Red Guitars", their flares radiating in front of one of the bleakest buildings ever committed to record. Then there's the ferocious timpani of the GDR Home Office orchestra posing in formation beside a statue of Ernst Thälmann, one time leader of the German Communist Party.
Back in the West, the covers are a touch more optimistic, brightly coloured and focus heavily on cars – the Volkswagens and Mercedes' you could be driving if you weren't stuck behind the wheel of another beige Lada.
Having worked in Berlin record shops for over 20 years, Leyon has embarked on a crowd-funding campaign to get his photographic history of the city into print. At the moment he's posting images daily to his blog Berlin On Vinyl, but you can support the project in a more meaningful way and get yourself a copy of the finished artefact (when it's done) by checking out the fundraising page.
In the mean time, take a look at this small selection below. No prizes for guessing which side of the Mauer they come from.
Want to know what Berlin sounds like on vinyl in 2013, check out our video of the Top 5 Sounds of Berlin at the fantastic OYE Records HERE.