Published on
August 27, 2020
Category
News
House, Italo, and rave.
Avalon Emerson is the latest artist to take the reins of the DJ-Kicks compilation series, released via !K7 this September.
Alongside new material from Emerson herself, the mix features tracks from artists including Oni Ayhun, Anthony Acid, !!!, Oceanic, and Lady B.
"I wanted it to be representative of how I sound in the club while incorporating new original music," shares Emerson. "I thought of it as a good opportunity to summarise the last few years of DJing for me and share my original productions, covers and remixes."
Emerson's contribution to the series follows !K7's reissue of Kemistry & Storm's DJ-Kicks mix instalment in a 20th anniversary edition in May.
Head here to pre-order a copy in advance of DJ​-​Kicks: Avalon Emerson's 18th September release, check out the artwork and tracklist below.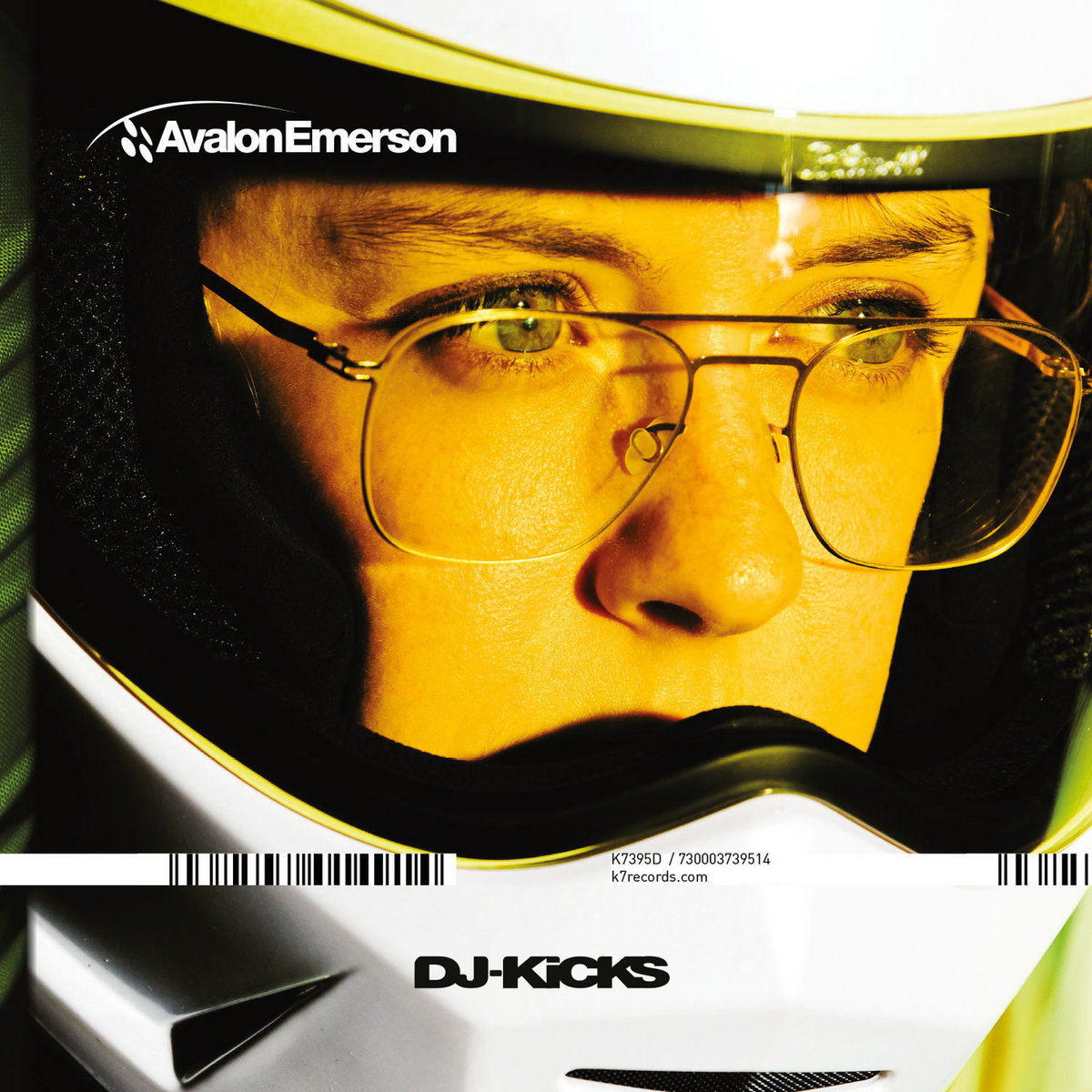 Vinyl racklist:
Side A
1. OKLOU – LEVEL 5
2. Regular Citizen – Sleeping Unique
3. Oceanic – Yellow Cone (Unison)
Side B
1. DJ Sense – Finest
2. Little Mike – Dirty Pusherman (Original Filthy Mix)
3. Anthony Acid – Doe, Doe, Doe
Side C
1. Lady B – Cruising Around Motor City
2. !!! – Hello? Is This Thing On? (Thomas N' Eric's Rub And Tug Throwdown)
3. The Dirtbombs – Sharevari
Side D
1. Austra – Anywayz (Avalon Emerson 14th Life Version)
2. Avalon Emerson – Wastelands and Oases
3. Avalon Emerson – Poodle Power
4. Avalon Emerson – Long Forgotten Fairytale
Digital tracklist:
1. Long Forgotten Fairytale
2. Wastelands and Oases
3. Tranceonic – Butterfly
4. Waveform – Breakers in Space (D.A.T. Remix)
5. Anthony Acid – Doe, Doe, Doe
6. Little Mike – Dirty Pusherman (Original Filthy Mix)
7. DJ Sense – Finest
8. General Midi – The Future
9. Oni Ayhun – OAR004-A
10. Oklou – Level 5
11. Oceanic – Yellow Cone (Unison)
12. Smith n Hack – Ultra-Range Sound Process
13. Soundstream – 3rd Movement
14. The Dirtbombs – Sharevari (Original Dirtbombs Version)
15. !!! – Hello? Is This Thing On? (Thomas N' Eric's Rub and Tug Throwdown)
16. Poodle Power
17. Lady B – Cruising Around Motor City
18. Regular Citizen – Ultramarine Dew
19. Austra – Anywayz (Avalon Emerson 14th Life Version)
20. Avalon Emerson – DJ-Kicks (Continuous Mix)