Published on
February 23, 2021
Category
Live
A funk and boogie special.
In VF Live, DJs take you inside their homes, record shops, and studios for intimate selects and mixes.
Brighton-based DJ Kirollus has been working at his local specialist funk, soul and jazz record stores Uptight Records for the past eight years, amassing a mighty collection along the way. In 2020, he also launched a bi-weekly mix series called Forty Minutes of Funk, to help push boogie, funk, and soul, and the talented DJs within the scene.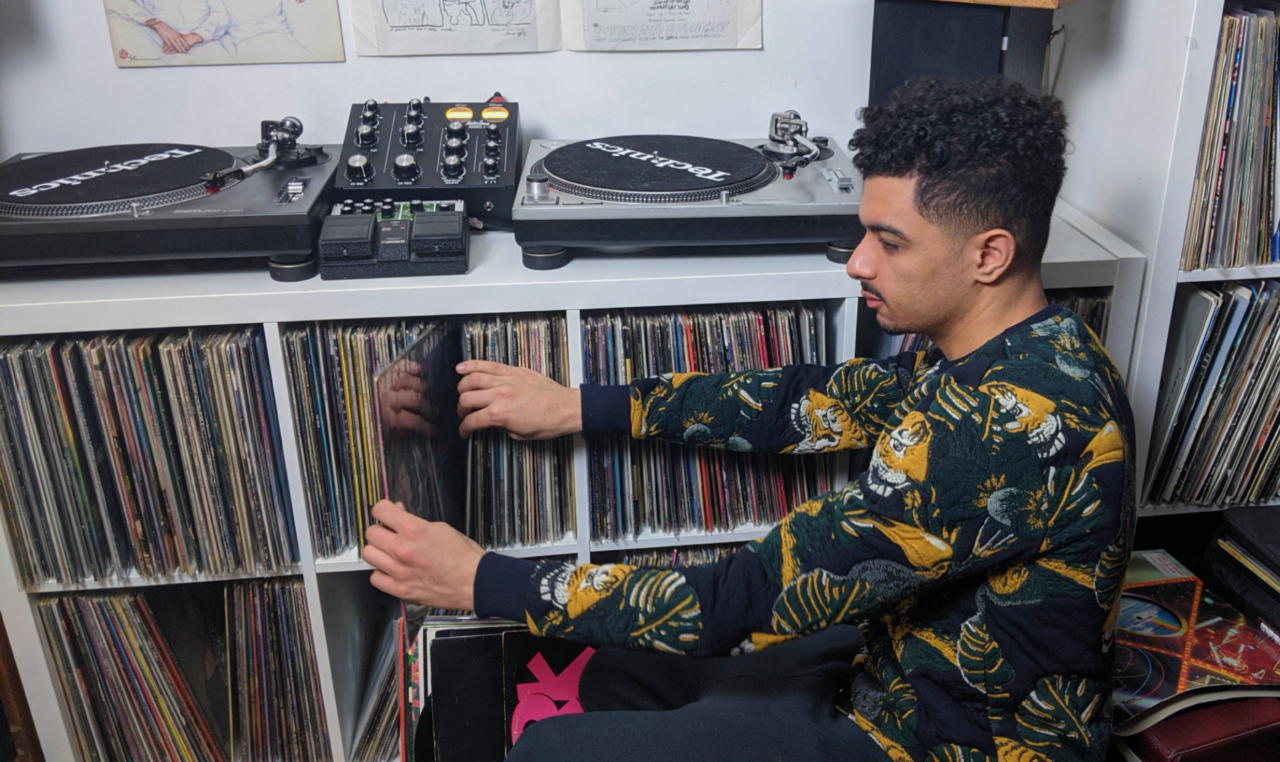 For Kirollus' first VF Live set, he plays a selection of uplifting funk and boogie records from his collection:
"This is the music I live for – early '80s funk and boogie! For this mix, I played some of my favourites from the era, with underground classics plus a couple of rarities. Expect: big minimoog bass, squiggly synth stabs, and neck-snapping handclaps.
I truly feel that this music, which is championed by the likes of Dâm-Funk and Folamour still doesn't get nearly the amount of attention or accolades that it deserves. Although it's been slowly steering in that direction in recent years, I'm hoping that I can do my part in bringing more ears to this expressive and joyful, dancefloor-friendly music, as well as the community that surrounds it."
Tracklist:
1. Masurrati And Huey Harris ‎– Super Duper (Lovin) (Don't Stop) (Don't Stop)
2. Circle City Band – Magic
3. Ozone – Keep On Dancin' (12″ promo mix)
4. Bobby Thurston ‎– My Love's The Real Thing (Instrumental)
5. Jewel – Jewel's Groove (12″ mix)
6. Exquisite Taste ‎– It's You That's Happening
7. Cool Runners ‎– Play The Game (So You Think It Funny)
8. Bill Summers And Summers Heat ‎– Call It What You Want
9. Henderson & Whitfield ‎– Dancin' To The Beat
10. Maxine Singleton ‎– Don't You Love It
11. Michelle Wallace ‎– It's Right