Published on
November 22, 2021
Category
Live
Electro and boogie direct from Birmingham's Cafe Artum.
In VF Live, our favourite DJs take you inside their homes, record stores, and studios, for intimate mixes and performances.
DJ, producer, and Cafe Artum founder Jayson Wynters first cut his teeth in the garage scene as an MC in the late '90s. Since then, Jayson has continued his musical journey, weaving through different scenes in his hometown, as well as further afield – in the UK and across the globe.
In his latest set, he takes inspiration from "present day electro music – making me revisit/explore its roots in the '80s."
"This was recorded in the cockpit of Cafe Artum, which is a shop I co-run with my business compadre Christy Lakeman. We set up the shop in 2018 because of our love for music, and the lack of record shops in the second city. During the pandemic, it wasn't sustainable to operate as and where we were at the time. Towards the end of 2020, we returned to the drawing board and reinvented ourselves.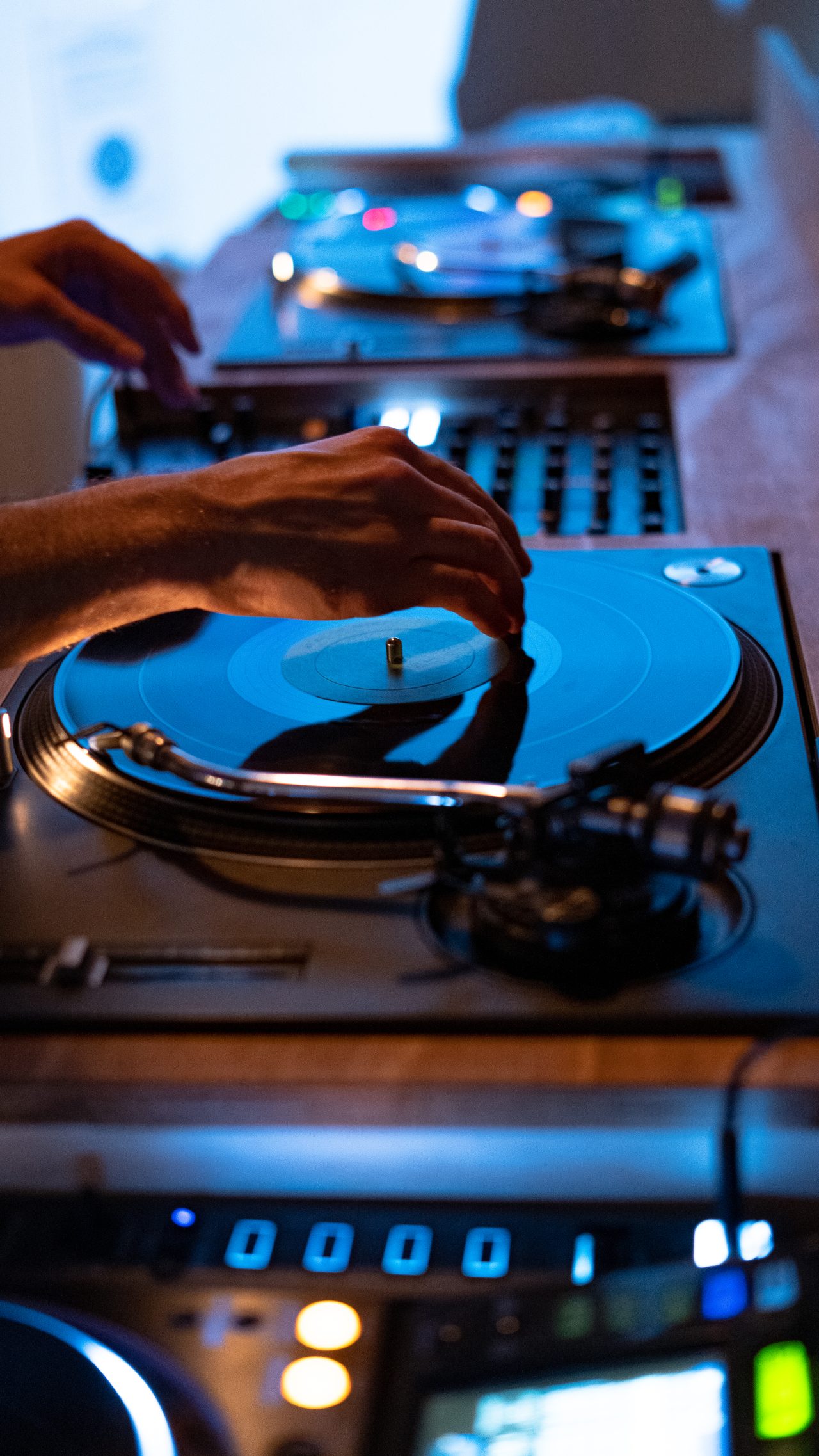 Now, we are situated in a new location with our friends at the Hockley Social club, who are also behind the Digbeth Dining club. The space we reside in is much bigger, and we can now hold small events. This includes everything from music-curated events and DJ workshops to wine tastings and chess clubs.
We are turning Cafe Artum into a place to listen, unwind, relax, think, or just be. The space is kitted out with an L Acoustics audio rig accompanied with a custom-built DJ booth. We sell both new and secondhand records ranging from jazz, funk, soul, disco, house, techno, ambient, as well as releases from around the world.
Tracklist
1. Chris the glove – Ichiban Scratch
2. Paul Hardcastle – Moonhopper
3. Stevie Wonder – I love you too much
4. Fivestar – All Fall down
5. Tyrone Brunson – Fresh
6. Ollie & Jerry – Showdown
7. Glen Toby – Somebody to Love me
8. Cameo – Back n Forth
9. Kashif – Call me tonight
10. Craig Cooper – Its just love
11. Tom Brown – Break out
12. Shahara Ja – I'm an Arabian Knight (Egyptian Lover remix)
13. Circuitary – Last days of Cybertron
14. Gwen Guthrie – Outside in the rain
15. Hashim – Al-Naafyish
16. Beat street – Rain Forest
17. Jennette – You turn me on
Head here to check out the latest from Cafe Artum.