Published on
March 24, 2020
Category
Label News
"Ethereal dance anthems, haunting Vocaloid refrains, and soundscapes of the near future."
Lawrence Lek's Temple score for an imagined nightclub has been released via The Vinyl Factory.
Lek originally composed the music as the soundtrack to his installation of the same name, for group show Transformer: A Rebirth of Wonder, presented by The Store X at 180 The Strand.
For the exhibition, Lek made a physical version of Temple – the karaoke club originally featured in his feature-length CGI film 'AIDOL' (exhibited at Sadie Coles HQ, 2019), where the fading pop star Diva plans her comeback with an AI ghostwriter.
Lek's Temple installation acted as a physical simulation of the fictional digital space. Its soundtrack filled the neon-lit room, while screens displayed video game walkthroughs of a new subterranean tunnel that leads virtual ravers from Temple Tube Station to Diva's club, through the burning rubbish bins of a future-wracked London.
Mirroring the journey through denial, nostalgia and acceptance that characterise the seven stages of grief, Temple OST is an elegy to nocturnal euphoria and to the memories that linger when the lights go on and the dance floor empties.
Limited to 500 copies, the vinyl artwork features an original CGI rendering of a bouquet of lilies.
Order a copy of Temple here, check out the cover art and tracklist below.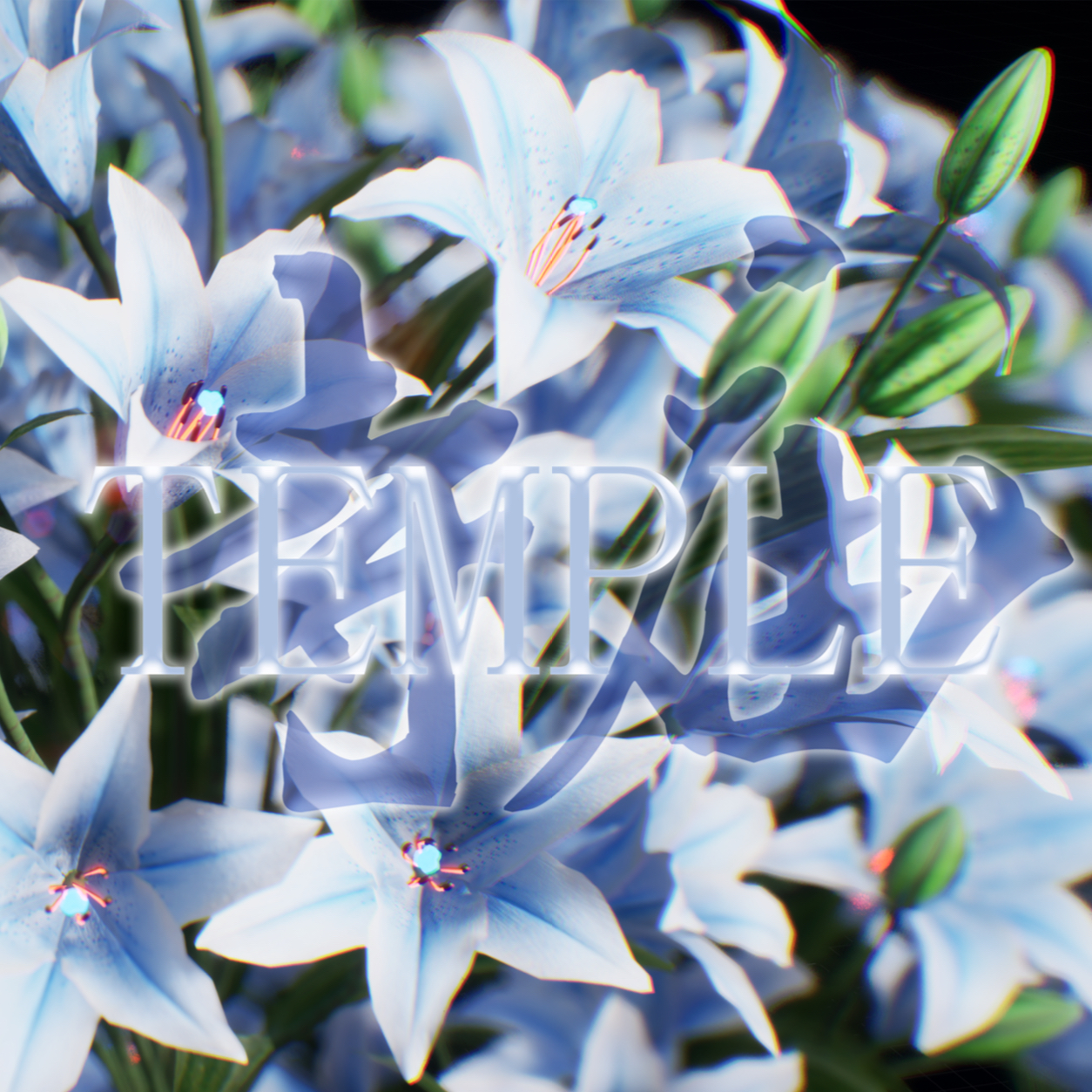 Tracklist:
Side A
A1. Dead Souls 亡灵 05:11
A2. Hermitage 隐居 05:06
A3. Equinox 秋分 05:48
A4. Freeport 自由港 04:36
Side B
B1. Drifter 漂流者 05:36
B2. Dirge 挽歌 03:11
B3. Prospekt 道路 06:53