Lawrence Lek
Temple OST
The Vinyl Factory
In stock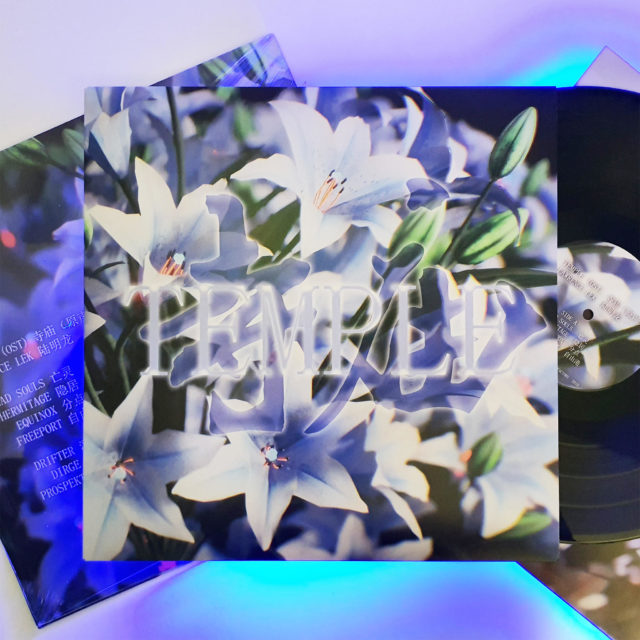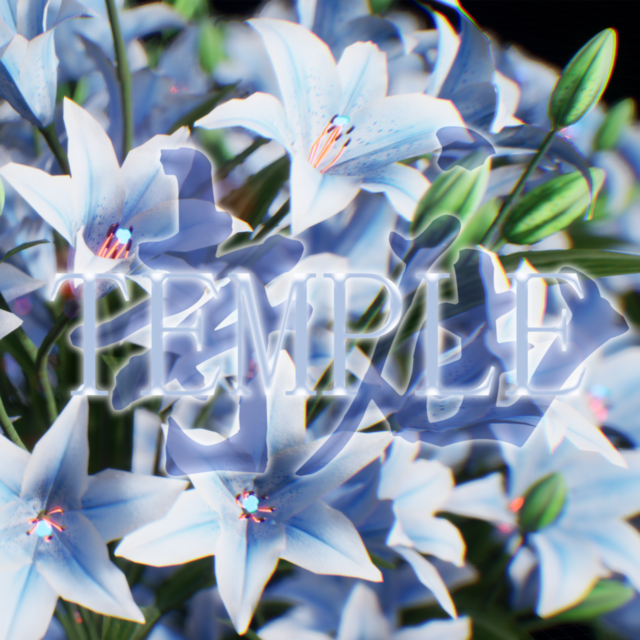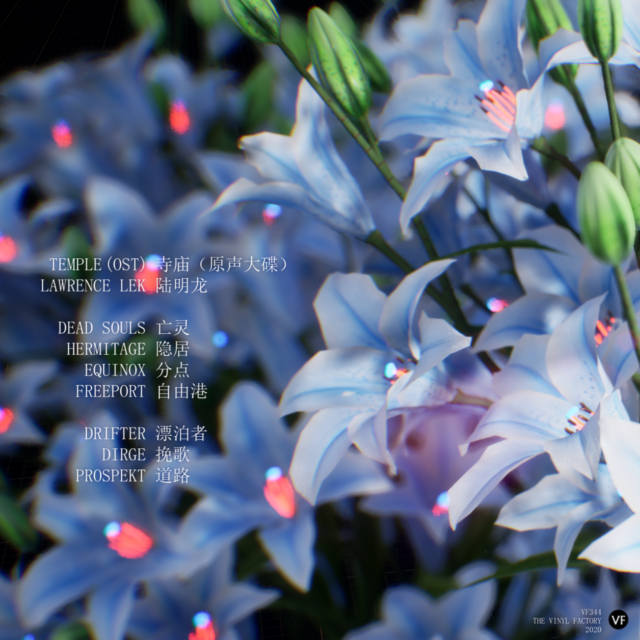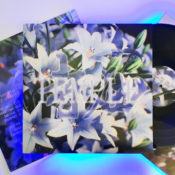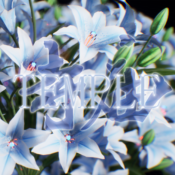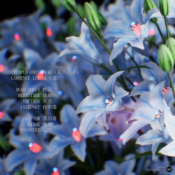 * Soundtrack to an unreal nightclub created by multimedia artist Lawrence Lek
* Outer cover and inside sleeve artwork is an original CGI rendering of a bouquet of lilies
* Printed full-colour gloss
* Artwork courtesy of the artist and Sadie Coles HQ, London
* Produced and mixed by Lawrence Lek in London and Singapore
* Mastered by Pete Norman
* Black 180g heavyweight vinyl
* Limited edition of 500
* Vinyl release date:  18/03/2020
* Digital release date: 24/04/2020
Temple OST is the soundtrack to an unreal nightclub: a space filled with ethereal dance anthems, haunting Vocaloid refrains, and soundscapes of the near future. Created for Lek's acclaimed installation at central London art space 180 The Strand, the album acts as a sonic gateway to his ongoing series of virtual worlds that explore the future of memory in an age of simulation.
Born in Frankfurt, Lawrence Lek is a Malaysian-Chinese multimedia artist who unifies diverse practices—architecture, gaming, video, music and fiction—into a continuously expanding cinematic universe. Always questioning the boundary between fine art and mass entertainment, his virtual realities reflect on the geopolitical dimensions of contemporary culture, labour, and technology. His works include the video game 'Unreal Estate: The Royal Academy is Yours' (2015 Dazed Emerging Artist Award), the influential video essay 'Sinofuturism (1839-2046 AD)', the AI-coming-of-age story 'Geomancer' (2017 Jerwood/FVU Award), and 'Nøtel', a simulation of a fully-automated luxury hotel in collaboration with Kode9 (ICA, London; Art Basel). As a musician, Lek composes soundtracks and conducts live audio-visual mixes of his works, often incorporating live play throughs of his open-world games. Temple OST is his fourth album.
Originally commissioned for the exhibition Transformer: A Rebirth of Wonder at 180 The Strand, Temple OST was completed following the loss of a close family member. The empty club came to signify the emotional vacuum that accompanies bereavement and the desire for escapism in these turbulent times. Mirroring the journey through denial, nostalgia and acceptance that characterise the seven stages of grief, Temple OST is an elegy to nocturnal euphoria and to the memories that linger when the lights go on and the dance floor empties.
For the exhibition, Lek made a physical version of Temple, the karaoke club originally featured in his feature-length CGI film 'AIDOL' (exhibited at Sadie Coles HQ, 2019), where the fading pop star Diva plans her comeback with an AI ghostwriter. The installation acted as a physical simulation of the fictional digital space. The soundtrack filled the neon-lit room, while screens displayed video game walkthroughs of a new subterranean tunnel that leads virtual ravers from Temple Tube Station to Diva's club, through the burning rubbish bins of a future-wracked London. Referencing the Japanese meaning of kara-oke⁠—'empty orchestra'⁠—Temple is a nightclub after the party ends; a place devoid of humans; a sonic architecture filled only with ghosts.
Tracklist:
A1. Dead Souls 亡灵 05:11
A2. Hermitage 隐居 05:06
A3. Equinox 秋分 05:48
A4. Freeport 自由港 04:36
B1. Drifter 漂流者 05:36
B2. Dirge 挽歌 03:11
B3. Prospekt 道路 06:53