Published on
March 24, 2020
Category
News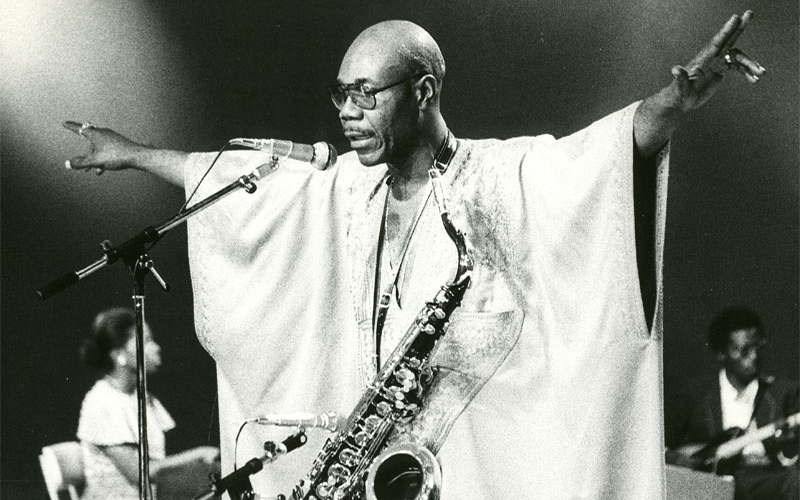 RIP to an afrojazz legend.
Cameroonian saxophone legend Manu Dibango has died in Paris at the age of 86, from Covid-19.
Dibango first came to fame mixing traditional Cameroonian instrumentals with jazz, funk, afrobeat, and highlife influences.
Alongside over 60 solo LPs, and Dibango's work as a member of Congolese rumba group African Jazz, he also collaborated with musicians including Fela Kuti, Herbie Hancock, King Sunny Adé and Don Cherry.
He is perhaps best known for his shimmering 1972 single 'Soul Makossa' – makossa is the word for dance in his first language, Duala.
His family shared the news via social media:
"It is with deep sadness that we announce you the loss of Manu Dibango, our Papy Groove, who passed away on 24th of March 2020, at 86 years old, further to Covid-19."
His funeral service will be held in strict privacy, and a tribute to his memory will be organized when possible.
If you wish to express your condolences, please write to the following email: [email protected]."