Published on
August 26, 2017
Category
Features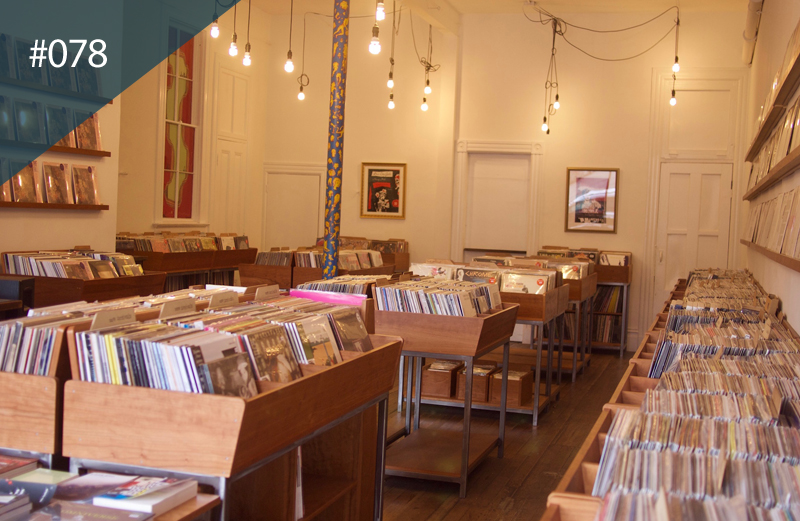 On the site of Bay Area's oldest shop, the iconic Aquarius records.
Every week, we pick out one must-visit spot from a different city around the world with photos and a little bit of history. Think of it as a kind of 1000 places to see before you die for record shops, all of which are collected here on a single map.
Having visited the ever-excellent Groove Merchant on our last visit to the city, VF returns to San Francisco to meet the new outpost for one of our favourite reissue labels, Superior Viaduct.
---
Stranded
Location: 1055 Valencia St, San Francisco, CA 94110, USA
Go for: Avant-garde, experimental, ambient and jazz
What's the story?
Stranded opened in 2012 as the retail arm for Superior Viaduct, the reissue label responsible for bringing some of the 20th century's most interesting releases from the periphery into the spotlight, from the soundtrack to Tarkovsky's epic Solaris, to John and Alice Coltrane's Cosmic Music.
Following the label's aesthetic to focus modestly on records you wouldn't generally find in every store, Stranded covers both new and used vinyl from classic avant-garde to post-punk, experimental and ambient, to free jazz.
Named after William Eggleston's 1974 film Stranded In Canton, which follows the photographer's documentation of soul in Memphis and New Orleans, the shop has since expanded to San Francisco, where it took over the legendary Aquarius Records in 2016. And while bearing 40 years of expectation on the site of the city's oldest record shop could have been tough, Stranded have made the location their own, focussed on bringing new and unusual music to the Bay Area.
Since we can no longer feature Aquarius in this list, it's for that reason we've chosen Stranded's San Francisco outpost, which also hosts a series of live shows featuring experiemntal music's finest, from Roscoe Mitchell and Dieter Moebius to Rhys Chatham and Faust.