Published on
February 28, 2019
Category
Features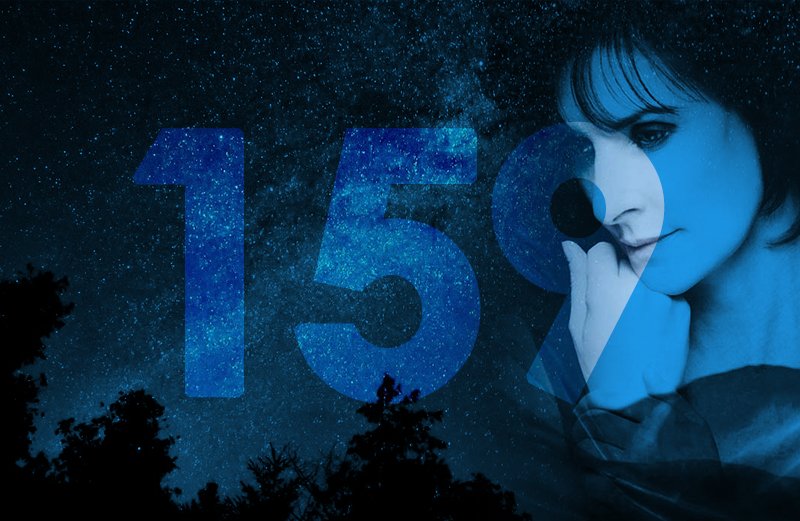 Deep cuts from the reclusive new age queen.
On the heels of the release of her Low Earth Orbit EP, one of our favourite dance records of February, we tapped Wisconsin-based producer Ilana Bryne for a VF Mix. When asked who she wanted to focus on, her choice was clear: the celestial new age pop of Irish musician, singer and songwriter Eithne Pádraigín Ní Bhraonáin, better known as Enya.
Listen to the mix, and find out how Enya has inspired Bryne in unexpected ways and check out the track list below.
"Enya is considered corny new age schlock by the haters, but as a woman in electronic music she's an inspiration to me. I first heard her music when 'Orinoco Flow' became a crossover hit in the late '80s. That song has been the go-to when people make fun of her sound, but there's another side to her work that isn't as pop-orientated, and that's what I've focused on for this mix.
This deeper sound of hers is defined by rich layers, multi tracked vocals (all her own), robust delays and reverbs, and emotional melody. She cites Phil Spector's "Wall Of Sound" approach as a major influence.
If I used that description to a fan of shoegaze, they'd be excited, right? No swirling guitars in this, however. She's always been a synthesiser devotee, and the use of the Roland Juno 60 is the signature of her sound. I regularly look to her music for guidance on sound design.
Beyond the music, I'm inspired by her career and lifestyle. Here's a woman who drew boundaries early on, took control of her sound, and made decisions about her career based on her needs. This means the reclusive Irish "star" has never toured, and rarely gives interviews despite selling millions of records. She's made enough to buy herself a nice castle in Killiney and lives there on her own. A drama-free life, as much as such a thing is possible, seems to be her ultimate goal. As a recluse myself, I have to say: Enya's living my dream."
Tracklist
00. Excerpt from 1989 Interview with Val Doonican
1. Na Laetha Geal M'óige
2. Sumiregusa
3. Sancta Maria
4. Caribbean Blue
5. Aldebaran
6. On Your Shore
7. River Sings
8. Boadicea
9. Athair Ar Nearmh
10. Deora Ar Mo Chroi
11. Sora
12. Ebudae
13. March of the Celts
14. Water Shows the Hidden Heart
15. Pax Deorum
16. Deireadh An Tuath
17. Angeles
18. Storms In Africa