Published on
February 22, 2019
Category
Features
House, techno, tropical tumpers, breakbeat, electro and more.
Though February may be regarded as one of the year's quieter months, the past few weeks have very much proven otherwise.
There are but two strict requirements of the music contained within. 1: It is released on vinyl. 2: There is something special about it, something that will make you want to hoof a legit groove – from a subtle Monday morning, finger-tapping, chair boogie to a late night, limbs-flailing-like-you've-been-electrocuted warehouse soirée and everything in between.
NB: As with previous instalments, albums are fair game on this list, provided every single track is certified 'wagging your tush like an excited canine' material.
Let us know what you've been loving at [email protected] or in the comments below.
---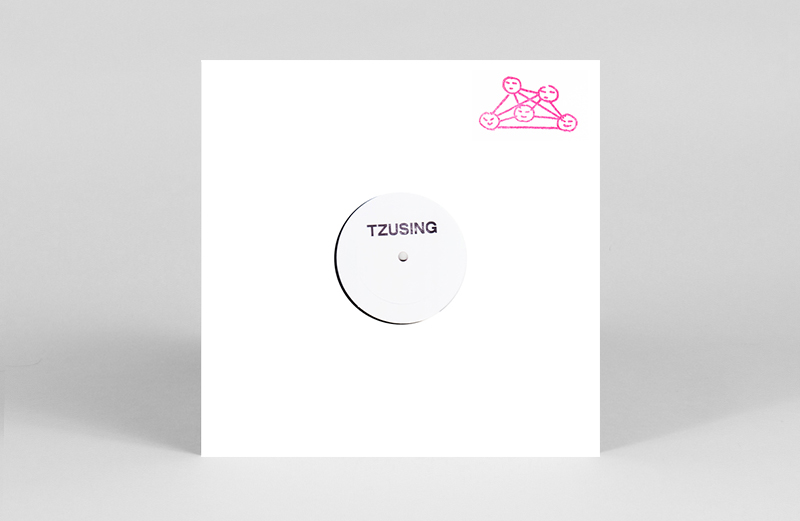 Tzusing / M.E.S.H.
Split
(PAN)
Malaysian-born, Shanghai-based techno producer Tzusing has never made music for the fainthearted. However, if you have a penchant for the sublimely freaky with a slice of demonic netherworld on the side, proceed this way. 'Circle Taipei' loops Taiwanese instrumentals with vocals straight out of a haunted fight scene, before the animalistic cries of 'The Whistle' turn proceedings into a shriek-filled horror fest. This makes MESH's contributions on the B-side – two tracks that traverse shuddering lines of industrial techno – seem positively tame by comparison, a relative respite. The first in a new 5 x white label series from PAN, if Split is anything to go by, we're in for a serious treat over the next few months.
---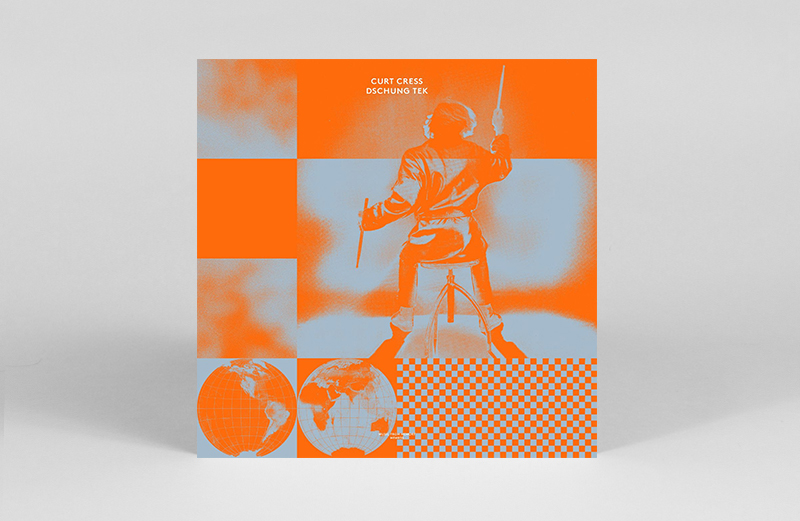 Curt Cress
Dschung Tek
(Music From Memory)
"Liming, fiesta, forevah!!!" is the best way to sum up the slapping tropical-hued funk of German drum maestro Curt Cress. Previously unknown to us, Dschung Tek collects three steppers from Cress' debut album alongside two versions of the title track. All of which are electric tumpers primed for Spring grooving, complete with elephant toots and bird wails to rev up even the deepest of dormant mojos.
---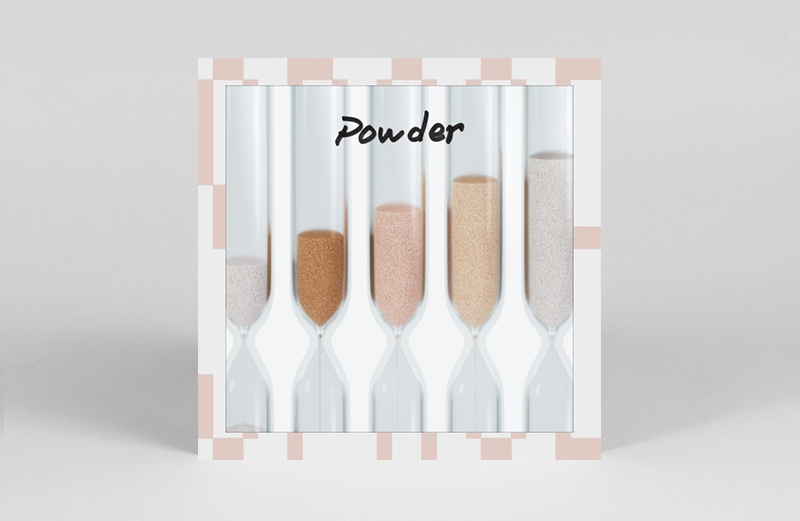 Powder
Powder In Space
(Beats In Space)
Japanese producer and DJ Powder, aka Momoko "Moko" Goto, helms the first instalment of a new mix series from Tim Sweeney's Beats In Space. (Power In Space's 18-tracks include two gloriously trippy, fresh tunes by Moko, alongside 16 other artists such as Lord of The Isles, Daphne and Cos/Mes (aka 5ive). To celebrate its arrival, a must-watch, technicolour Tokyo anime promo accompanied first single 'New Tribe'. Alongside the full mix release, its four track vinyl sampler contains the aforementioned 'New Tribe', plus the calypso house tinkler 'Gift'. On the flip, comes two jams from Daphne and Samo DJ & Hidden Operator. Yet another stellar outing from Moko, after the launch of her own label Thinner Groove – whose incantatory first EP, 5ive's Planet Be was one of our favourite records of 2018.
---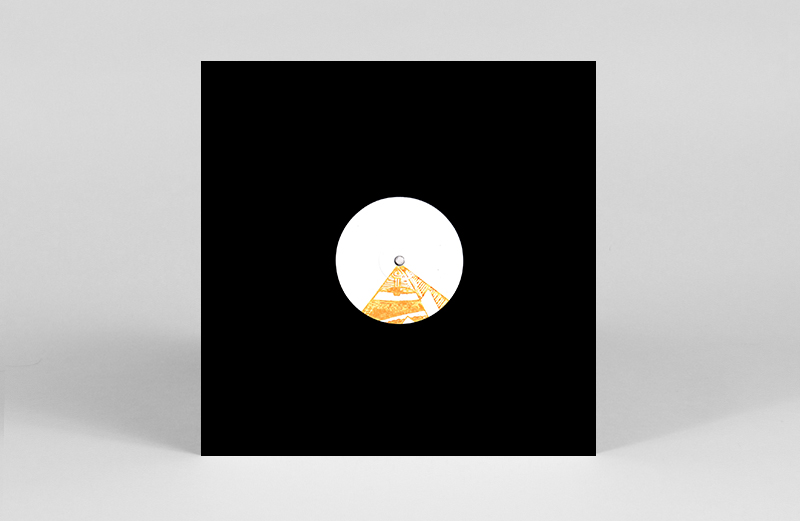 Various Artists
AEX006
(AEX)
Amsterdam imprint Indigo Area returns with the latest instalment of its white label AEX 12″ series, self-described as five tracks of "machine soul techno". Though the whole affair is very legit slow burning techno, there are two particular highlights: the opener and closer. Launching proceedings, Selfsoul's 'Cairo' shoops through a nighttime groove on a DJ Hyperactive 'Wide Open' level before the tropical drums Telepta's 'Back 2 Tool Train' wraps up the A-side. On the flip, two serviceable tracks by Taupe and Ivan Erofeev pave the way for the intergalactic synth shimmers of 'Where Do We Go' – a celestial, virtually pitch perfect finale.
---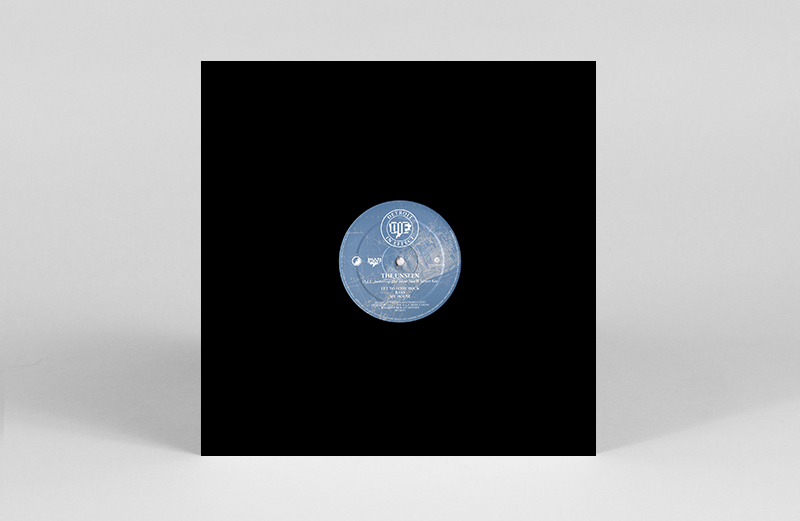 D.I.E. featuring The Men You'll Never See
The Unseen
(Clone West Coast Series )
No stranger to this list, Clone comes through for the first appearance this year, with yet another gem on its reissue sub-label West Coast Series. This time around its courtesy of Detroit In Effect (aka D.I.E.)'s coveted electro EP The Unseen. Though 'R U Married' is the best known ditty on these proceedings, its the B-side that should receive equal fanfare, with three pumpers to do the running woman to until you drop, especially 'Let Yo Body Rock' and 'My House'.
---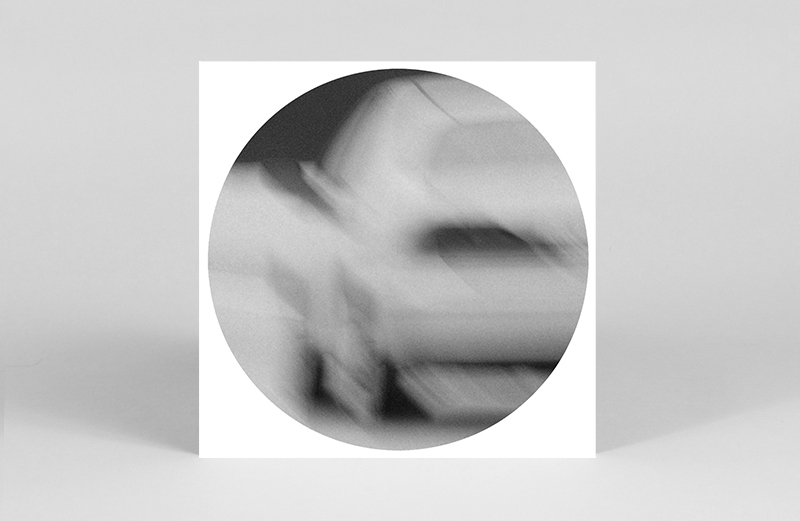 1800HaightStreet
Age
(Mörk)
1800HaightStreet lays down an early gauntlet for ubiquitous big room bangers of 2019, with his Age EP – all highly catchy, hook-laden techno numbers plus sprinkles of tribal house synths. Released on Lobster Theremin's Mörk sub label, the four tracker shimmies from a dubbed out DJ tool opener, into the main event 'Melody For A Dream' – an absolute stormer of a synth number, one that's sure to set dance floors alight. Proceedings on the flip are nothing to snub your nose at either, with the serene euphoria of 'Ankh', before the drum rolls of 'Rest' brings things to a neat close.
---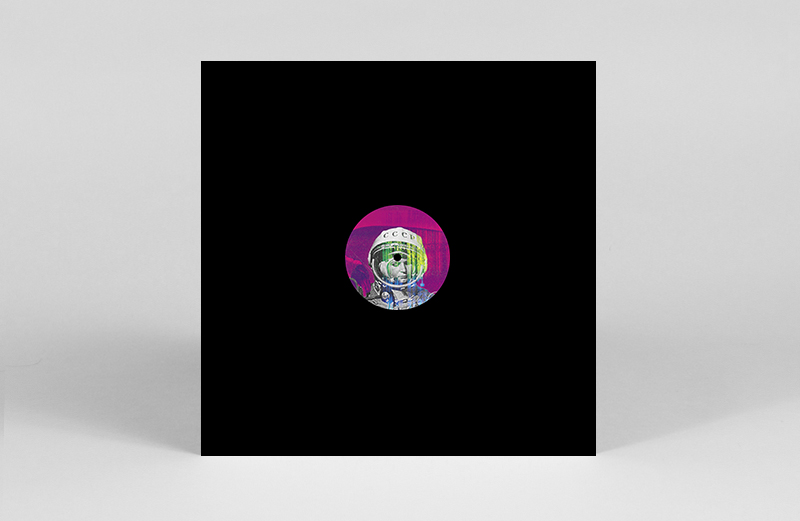 Ilana Bryne
Low Earth Orbit EP
(Naive)
Breakbeat whizzes through a Chicago house sieve in Ilana Bryne's debut EP on NAIVE. A-side tunes 'Dub Box Medicine' and 'Feelin' Myself' serve up solid DJ tool fare, but it's the B-side that will thrill. 'Mmmm mmmm mmmm' is a loopy roller with cascading hook of supreme catchiness. To close things out, Ciel gets on the rework duties, pepping up the proceedings and teasing out the delight in all the right places. (NB: Look out for a VF Mix from Bryne, incoming this March.)
---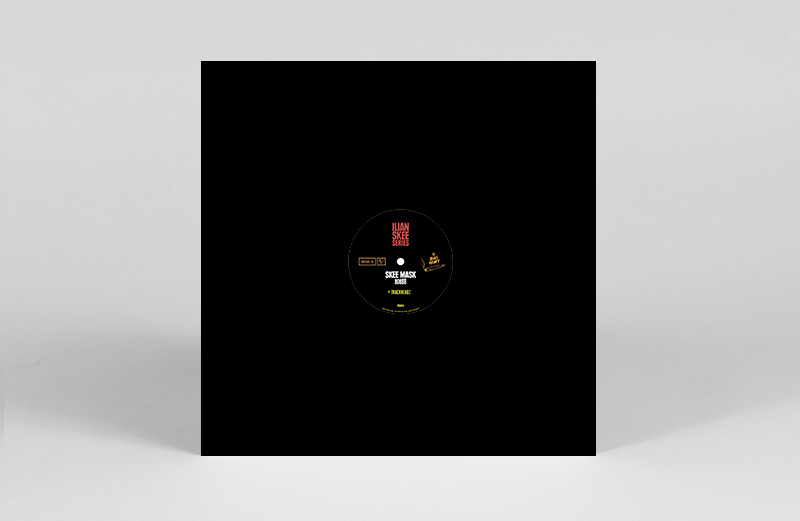 Skee Mask
808BB
(Ilian Skee Series )
Following his Compro LP – one of our favourite albums of 2018, Skee Mask puts the pedal to the bmp metal with a three track affair. Whereas Compro tip-toed along more ethereal breakbeat and techno musings, this time around it's jacking hour. 'Trackheadz' rolling through like an industrial washer caught on a d floor loop. On the B-side 'TH808' is more subdued, relatively speaking, awash with emotional synth euphoria. Before you start to catch a feel though, '800AB' swings back in to get you in hyper motion. Yet another stormer from a producer who continues to lay down damn fine releases like hotcakes.
---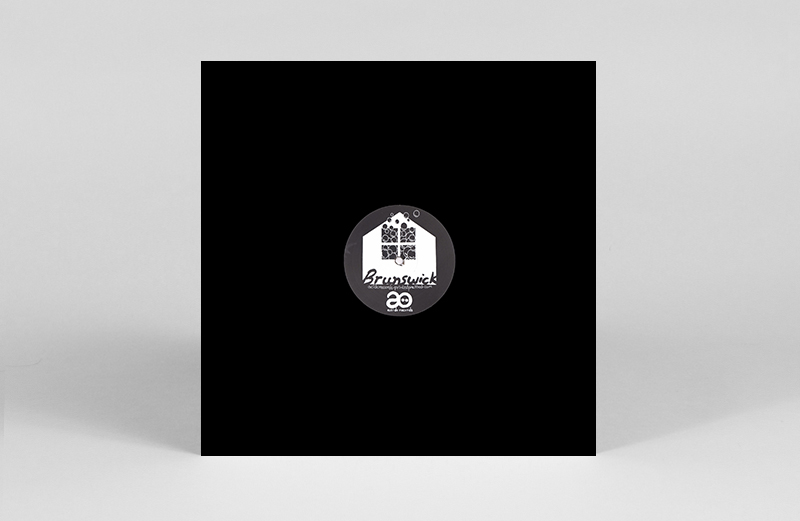 DRESVN
3 Trax
(Acido Records)
Berlin duo Dynamo Dreesen and Sven Rieger unite under their Dreesvn alias, for a first release in nearly two years that was very much worth the wait. The appropriately named 3 Trax presents a trio of acid-hued slow burning super jams, which were recorded live to tape while touring during 2018. A-side 'Shelley Beach' launches the shebang with the kind of loopy synths that will whip a crowd into a frenzy before they even know what's happening. On the flip, 'Cole's Farm' tonks out rhythms to get the conga lines in high gear. All finished with 'Brunswick' – a beaut bubbler, echoing 'Open Door' levels.
---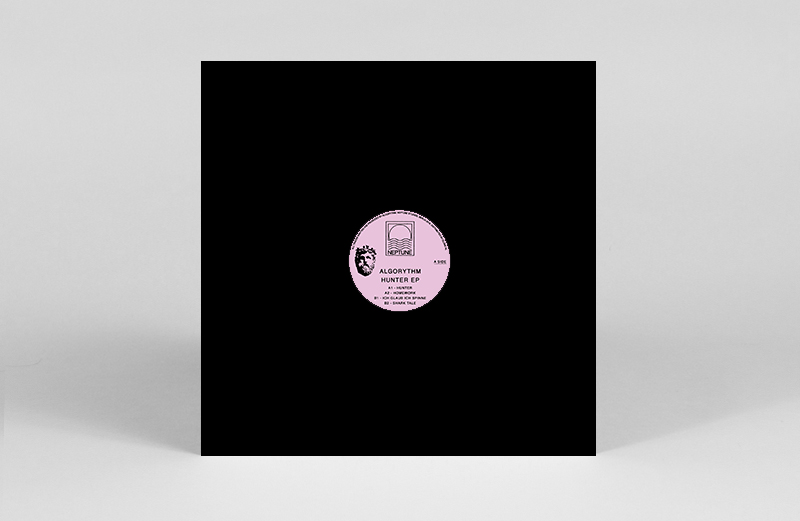 Algorythm
Hunter
(Neptune Records)
Shrouded in enigma (and yelping house squeals), Berlin producer the mysterious Algorythm swans in with his Hunter EP. The title track kicks things off with, well, familiar sampled shouts and synths. (It's the kind of party starting number that will cause limbs to flail with panache.) Shortly thereafter, 'Homework' follows up the mood by whirling proceedings into pure peak time. On the flip, 'Ich Glaub Ich Spinne' is a 'catch a feel' building roller, paired with the smoothed out percussives of 'Shark Tale' to wade through the deep night air.