Published on
September 24, 2016
Category
Features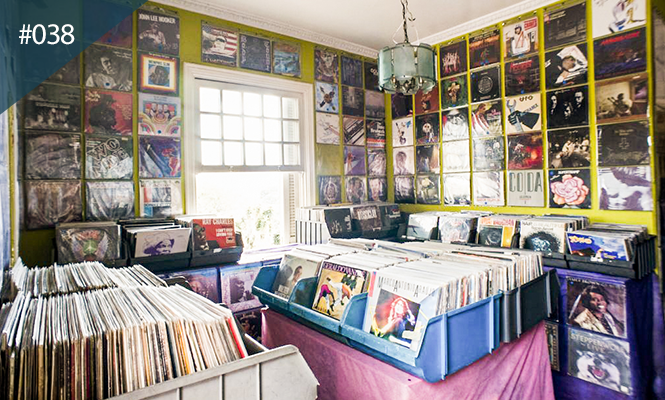 Mis casa es su casa.
Every week, we pick out one must-visit spot from a different city around the world with photos and a little bit of history. Think of it as a kind of 1000 places to see before you die but for record shops.
Having stopped by Rio's vinyl goldmine Tropicália Discos, the next chapter in our on-going Brazilian love affair takes place in São Paulo. As we detailed in our definitive shopping guide, this sprawling metropolis is home to over sixty vinyl spots including the many second hand shops, or 'sebos', that sell old books, magazines, and records.
One of the best places to start is Casarão do Vinil (translation: Big House of Vinyl), located in the Mooca neighbourhood, and home to over 700,000 records.
Casarão do Vinil
Location: Rua dos Trilhos 1212
Contact: www.facebook.com/casaraodovinilsp
Go for: Quite literally, a house of records
What's the story? Have you heard the story about the Brazilian Bus Magnate, Zero Freitas, who has been buying millions of records in São Paulo? Well, the owner of Casarão do Vinil, Jorge, sold Zero Freitas about 750,000 LPs and about 50,000 7"s. Jorge has been buying large collections of records since the early 2000s and has been selling records in different locations throughout the Mooca neighbourhood.
Officially opened to the public in 2014, it's a place where one can get lost in records for the entire day, even week, as each room in the house has a mix of Brazilian music and jazz/rock/soul from all over the world. Each section of the house is divided by price therefore you can sit in a room that only has records for $30BRL, $50BRL and so on.
Downstairs, there is a batch of about 20 boxes of 7"s which often has great records below market value and they frequently run sales where if you buy a certain amount of records, you also get to take home another record for free. Make sure you go outside to the back part of the house too, where there is an outdoor area that's also full of records. Every single corner of the house has records, even the kitchen!
The overall vibe of the house is unique and friendly as the house is well decorated with various antiques and musical artefacts. There are about six dogs that live there and Jorge keeps a mix of staff who are knowledgeable about the music, as well as younger workers, to help create an overall well-rounded environment. Truly a unique experience to check out when you are in the city.