Published on
August 18, 2014
Category
Features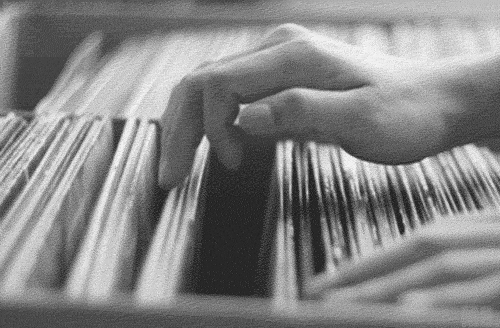 The Vinyl Factory select the 10 most essential vinyl releases of the last 7 days.
This week's bag is bursting with tropical flair with new 12″s on Sofrito and west African reissue label Voodoo Funk while BBE re-up one of the finds of the summer in Nana Love's Disco Documentary. Even the session nerds at KPM get in on the act (if in name alone), with the holy grail of library records, Afro Rock.
Scroll down for our definitive across-the-board rundown of the week's new vinyl releases as selected by The Vinyl Factory's Chris Summers, Patrick Ryder, James Hammond and Theo Leanse. 5 singles and 5 LP's every 7 days that are unmissable additions to any collection.
---
Singles
---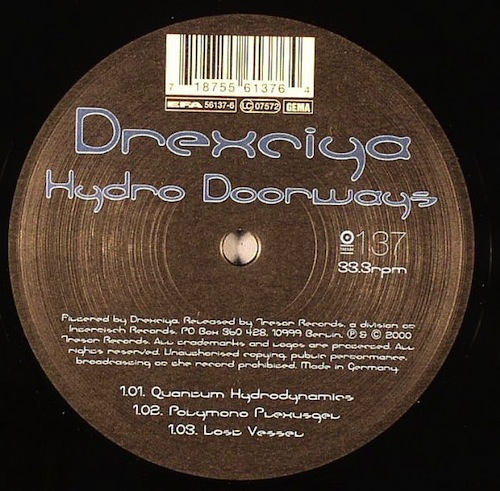 Drexciya
'Hydro Doorways'
(Tresor)
Whilst there's already been a most necessary amount of space committed to Neptune's Lair, we couldn't let this reissue of it's companion 12" go by unnoticed. 'Hydro Doorways' is in effect 6 tracks which didn't fit onto Neptune's Lair, but far from a hasty collection of off-cuts, as in terms of quality and narrative it stands alongside the full length as a most worthy supplement. 'Drifting Into A Time Of No Future' and 'Lost Vessel' in particular show how ahead of the game Drexciya were, with everything else being further testament to the creative peak they reached at the very end of the 90s.
Listen HERE.
---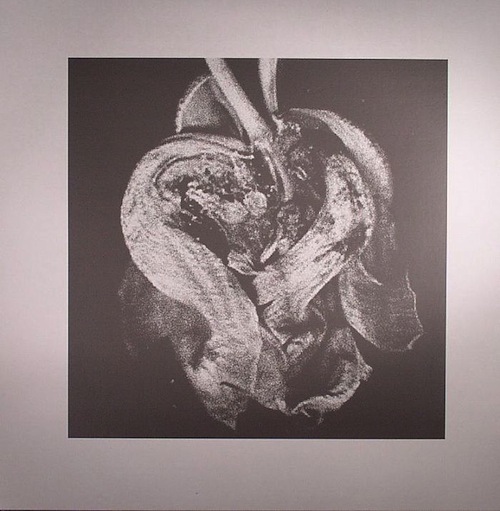 Damon Bell
'Hue-Man Made Music'
(Meda Fury)
Damon Bell, Oakland-based producer, has previously released a string of belters on the Deepblack label of compatriot Aybee – but this EP for London's Meda Fury (distributed by Belgium's legendary R&S records) is a giant leap. Damon's sound is rooted in club styles, particularly Detroit techno, but very heavily involved with the rhythms of jazz, African music, percussive Brazilian tracks, and a little bit of disco: and this EP continues to develop that stand-out sound in a deep, rolling direction.
Listen HERE.
---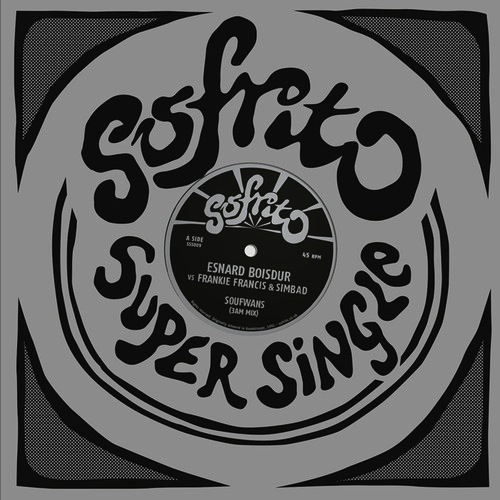 Esnard Boisdur Vs Frankie Francis & Simbad
'Soufwans'
(Sofrito)
The ever reliable Sofrito come correct once again with this superb spiritual groove courtesy of Guadeloupe legend Esnard Boisdur and London duo Frankie Francis and Simbad. The production partnership make their return to the imprint after 2009's essential zouk refurb 'Fiesta Angola', and have somehow bettered their previous effort. Pairing the melancholy tone and tribal rhythms of the Gwo Ka master's 1991 release 'Soufwans' with metallic Detroit pads and a techy bassline, Messrs Francis and 'Mbad have created the best spiritual house track I've heard in a long time; dense, deep and as dope as you like.
Listen HERE.
---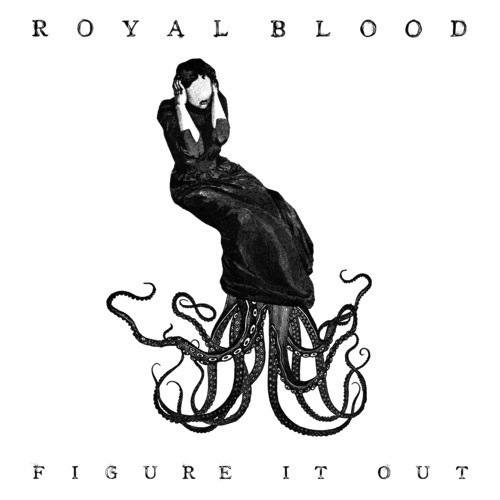 Royal Blood
'Figure It Out'
(Warners)
So yeah I know I did the last Royal Blood 7″, but in this time of music which can take itself way too seriously it's great to have a band that do what they do and do it really, really well. The duo from Brighton get us all warm and ready for their debut LP (next week) with another wall of rumbling' riffs and catchy as hell lyrics. It's not rocket science but it's real good!
Listen HERE.
---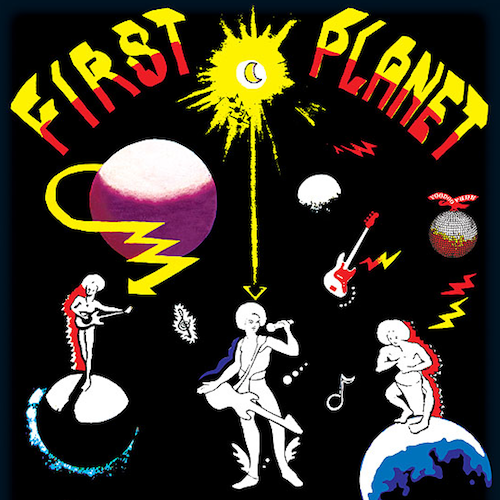 First Planet
Top Of The World
(Voodoo Funk)
The latest (and last) in Voodoo Funk's 12″ reissue series straight out of the Lagos disco inferno. With the band name and (frankly stunning) cover intended to evoke that cool future disco aesthetic somewhere between Brass Construction and P-Funk, 'Top Of The World' is rawer than it was perhaps intended, full of cheap synth stabs, meandering bass lines and freak-out vocals. There are enough people who'd bite your hand off for a sight of the original LP – released in Nigeria in 1980 and one of just four titles on the ultra-elusive Zani Disco label – so you'll do well snap this reissue. As ever, Voodoo Funk slip a great poster into their beautiful hard-grain sleeve.
Listen HERE.
---
LP's
---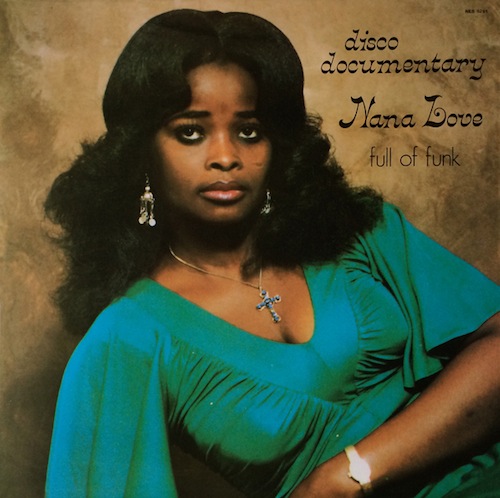 Nana Love
Disco Documentary – Full Of Funk
(BBE)
For the third instalment of BBE's 'Masters We Love' series, the label get their fingers mucky in the dusty crates of Ghana, digging deep and coming up with the grimy tapes of this long lost disco great from back in '78. A collaborative work between singer songwriter Nana Love, producer Reindorf Oppong and a crack team of session talent, the original LP boasted five tracks which effortlessly blended disco, soul, funk and jazz into one distinctly African brew. For this remastered reissue, BBE have come up trumps and added an additional five unreleased numbers from the original sessions. Although Nana's raw vocals may on occasion test your tolerance, the procession of wonderful solos will have you right back in the pocket.
Listen HERE.
---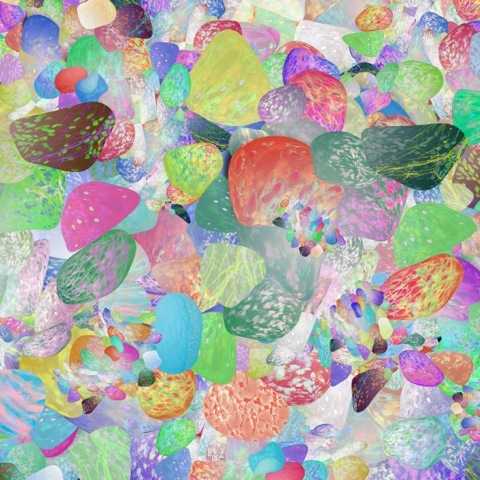 Grumbling Fur
Preternaturals
(The Quietus Phonographic Corporation)
Given the breadth of work covered by Alexander Tucker and Daniel O'Sullivan in the past 10 or so years in various projects and collaborations, it's of no surprise that with their Grumbling Fur project they can encompass the disparate in some truly delightful pop structures, and Preternaturals is quite the step forward for both in this regard. 'All The Rays' is sure to get a lot of love and is an apt opener (following on from the wonderfully named intro 'Neil Megson Fanclub'), but there's little filler here, and the steps onto more familiar experimental territories, such as with 'Pluriforms', show that the Depeche Mode comparison's only go so far, and make for some great juxtapositions. Beautiful artwork too.
Listen HERE.
---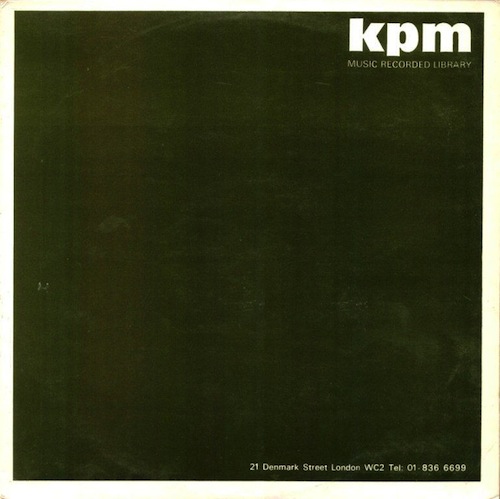 Alan Parker / John Cameron
Afro Rock
(Tummy Touch)
"Hard afro pop featuring large percussive rhythm section and front line" runs the original description for Afro Rock, pretty much the holy grail of library records, and a cornerstone of the legendary KPM catalogue. It was recorded by Alan Parker and John Cameron in 1973, and you can mostly disregard the title – it's funky British jazz. Its hallowed status – due in part to heavy gems like 'Swamp Fever' and 'Punch Bowl' – commands it the eye-watering prices fetched on internet auction site, so this reissue is a blessing from Tummy Touch.
Listen HERE.
---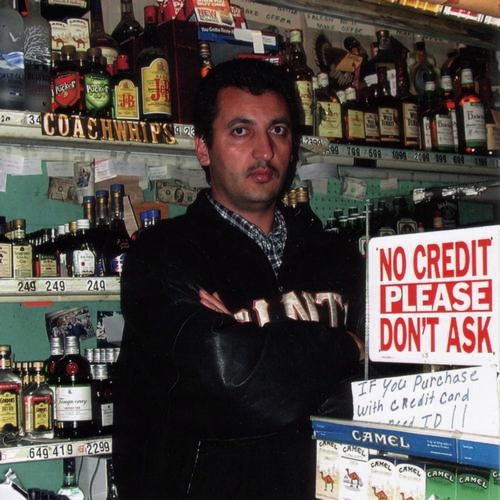 Coachwhips
Get Ya Body Next To Mine
(Castle Face)
Before forming Thee Oh Sees, John Dwyer ran an almost as prolific beast called Coachwhips. They were grimier, fuzzier and dirtier and one of the best live bands I have ever seen. This is a perfect example of how amazing they were with tracks like 'Yes I'm Down', '1000 Years' and 'UFO, Please Take Her Home' built on that fuzzed out boogie and in the red noise they did so well.
Listen HERE.
---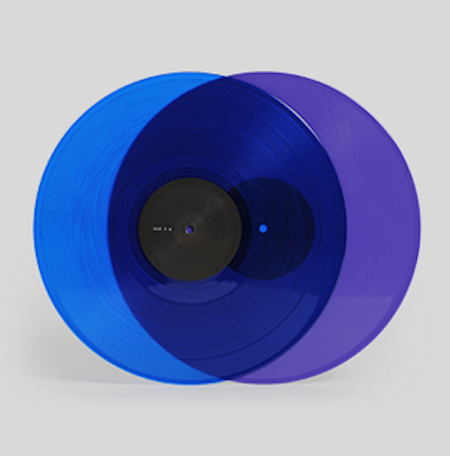 SND
Travelog (Extended Edition)
(SND)
Technically it's not an LP, but now doubled in length, this extended version of SND's 1999 EP Travelog creeps in to this week's selection by its sonic virtues alone. The third and most complete of the current spate of reissues from SND duo Mat Steel and Mark Fell, Travelog is an accomplished shape-shifter, darting between deep house, techno, minimalism and instrumental UK garage like it ain't no thing. The blue and purple vinyl looks stunning, as does the sparse sleeve, on what is an absolute must, given that originals are expensive and particularly hard to come by.
Listen HERE.