Published on
August 18, 2014
Category
News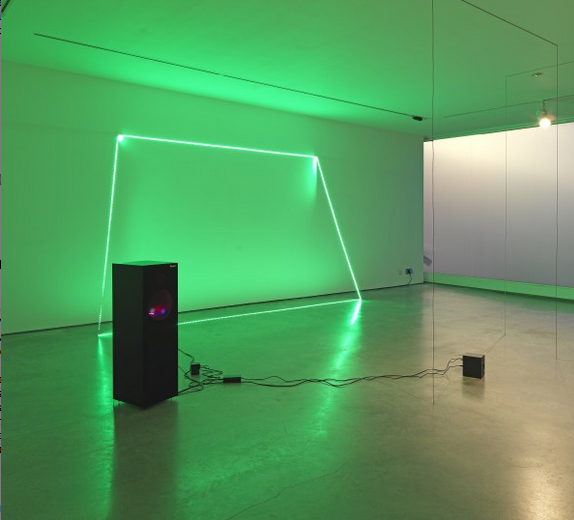 Mirza to be joined by SND's Mark Fell and contemporary cellist Okkyung Lee for the one-off collaboration.
Last month, Haroon Mirza co-curated the forward thinking arts and music festival Forget Amnesia in the shadow of Stromboli's volcano. Now he's bringing a portion of the programme to the UK for a special one-off audio/visual event at The Serpentine Gallery Pavilion in London, inviting multi-disciplinary artist, producer and member of electronic duo SND Mark Fell to contribute alongside Korean cellist Okkyung Lee, whose list of high-profile collaborations include Laurie Anderson, Christian Marclay and Thurston Moore.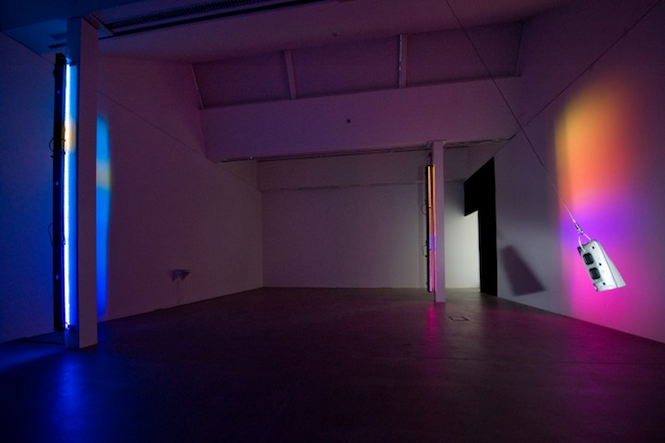 Mark Fell, Self and Now, 2013, Installation view BALTIC 39, Photo: Colin Davison
The evening will see the three artists bring their own unique practices to the space in order to engage with the acoustic and spatial possibilities of the Pavilion, which has been designed for 2014 by Chilean architect Smiljan Radić.
The Forget Amnesia event will continue to play on themes developed for the festival, which used legendary Ibizan nightclub Amnesia – originally called 'The Workshop of Forgetfulness' – as its starting point for a programme that included acts as diverse an influential as Factory Floor, James Lavelle, Eddie Peake, who has recently launched his own record label HYMN with The Vinyl Factory to release Gwilym Gold's first 12″ in two years 'Muscle'.

Okkyung Lee, Photo: Stuart Fallon
Presented with the Fiorucci Arts Trust as part of The Sepentine's Park Nights series, Forget Amnesia with Haroon Mirza, Mark Fell and Okkyung Lee will take place on Friday 22nd August at 8pm. Click here for tickets and more info.
The Vinyl Factory is also collaborating with The Serpentine to release hand-signed limited editions by artists Marina Abramovic and Ed Atkins, which you can purchase by clicking the relevant links.
Main image: Haroon Mirza, Preoccupied Waveforms, 2012, New Museum, New York. Photo Jesse Untracht Oakner