Published on
December 16, 2015
Category
Features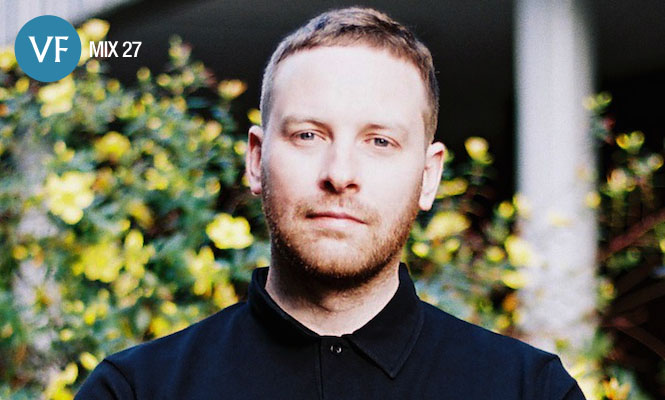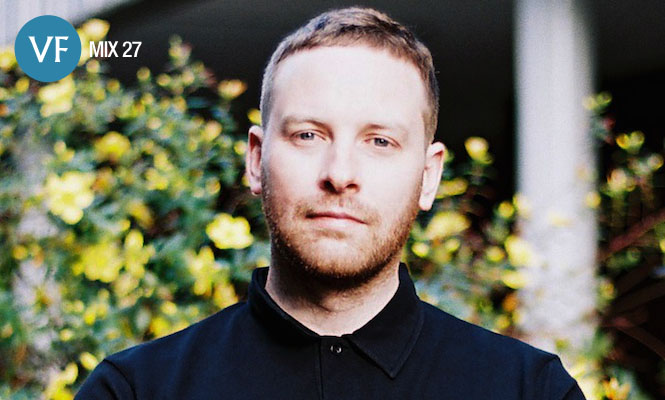 Highlife boss and one half of Huntleys & Palmers, Andrew Huntleys drops a handful of unreleased exclusives for VF Mix 27.
If it's one thing Glasgow knows how to do it's bring the party. Straight out of the city's beating heart, Huntleys & Palmers have spent the last eight years building up a reputation for blooding some of the city's most urgent music, from PC Music graduate SOPHIE to the afro-dance machinations of Auntie Flo.
At its centre is Andrew Huntleys, one third of the Highlife imprint, one half of Huntleys & Palmers, and one whole DJ in his own right. For our latest VF mix, Huntleys takes us on a high-octane, percussive techno trip, veering into cosmic territory and back again, tipping a hat to some of our favourite labels Dark Entries, Golf Channel and Finders Keepers along the way.
Before we begin – a note for the purists: Although it's a good 90% vinyl, we've made a little exception this week to allow Huntleys a handful of unreleased goodies, and things we'd like to see pressed up sharpish.
Full tracklist:
1. Jonathan Fitoussi et Clemens Hourri – Five Steps [Versatile]
2. Elzéard – Concussion [From The Depths]
3. Patrick Cowley – Mockingbird Dream [Dark Entries]
4. Rionegro – Merecumbé [Cómeme]
5. Africaine 808 – Rhythm Is All (Wolf Müller Remix)[Golf Channel]
6. Africans With Mainframes – Vibrations from the Serengeti II [Sounds of the Universe]
7. Red Axes feat. Abrao – Waiting For A Surprise [Multi Culti]
8. Stiletti-Ana – Universe Carrier [I'm a Cliché]
9. Gesloten Cirkel – Dented [Murder Capital]
10. Vainio / Väisänen / Vega – Red Lights Down
11. 16bit – Here We Are!
12. St. Julien – Lazor [Apron]
13. Pom Pom – 29 [Pom Pom]
14. rRoxymore – Ministry of Silly Talks (Lena Willikens Remix)[Huntleys + Palmers]
15. Helena Hauff – Sworn to Secrecy Part II [Werkdiscs]
16. Bostro Pesopeo – De Trance Re Rance [Unreleased]
17. TMO – Melodic Jam [Public Possession]
18. Jane Weaver – I Need A Connection [Finders Keepers]
Huntleys & Palmers celebrate eight years at the Art School on 18th December before Andrew Huntleys plays the Comeme x Highlife Clock Strikes 13 night at Corsica Studios on 19th.