Published on
December 16, 2015
Category
Features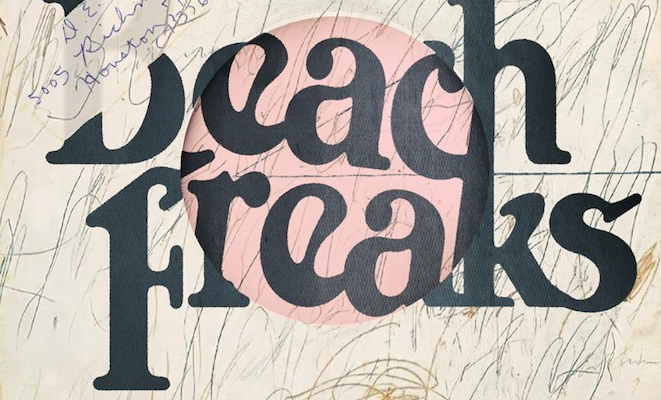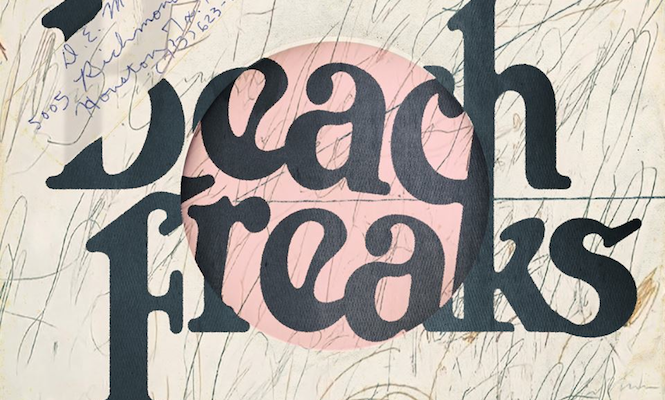 Shop direct from your record dealer's record dealer.
While nothing compares to getting elbows deep in a box of records, it's easier than ever to get your hands on the really rare, really good wax on the Internet. Of the ten best online record shops for second hand vinyl we profiled earlier this year, there was one in particular we wanted to spend a little more time with.
Run by Evan Jordan, Charles Bals and Psychemagik's Danny McLewin, Beach Freaks is a bespoke record service with a strict door policy that keeps the selection tight and the quality undiluted. Dropping batches on their website, and available to purchase on request through Soundcloud, Instagram, and Facebook, their's is the rarest of record bins, full of hen's teeth and utterly obscure unknowns gathered from the farthest reaches of the disco universe.
Always curated, these are the reissues of the future, the un-Shazamable, 'edition of one' rarities for the most demanding DJs and dealers around. The thing is, usually, a service like this likes to keep things close, and it's rare that mere mortals get a shot at the really high-end gear before it gets fed through the Discogs mill.
To rectify this, we asked the Beach Freaks to do us a little selection from their latest drop and ten records priced between €150 and an eye-watering €800. With listen links for all the window shoppers out there, don't be shy; this is where the real business goes down.
---
Words: Beach Freaks
---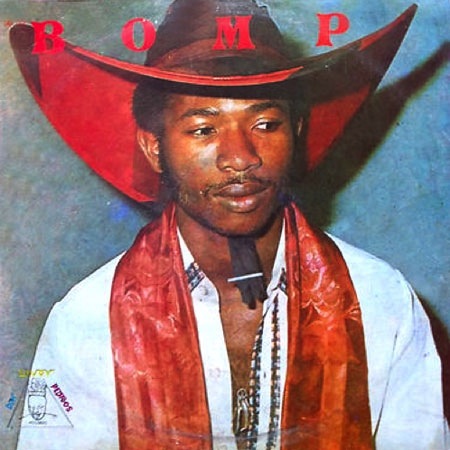 I.G.
Bomp
(Don Pedros, Nigeria, 1980)
Price: €219
Producer I.G. a.k.a. "Bobby IG" a.k.a. "I.G. New Yorker" put forth his only album on this micro-label Don Pedros. The album is titled simply Bomp. It features a dapper I.G. beneath a wide-brimmed cowboy-style hat and a matching scarf. Fans of Nigerian disco/funk are certainly plenty aware of the record as it has well over 500 wants on Discogs. Check the tracks 'Disco Power' and 'Funk Ina Ghatto' for some otherworldly Nigerian cowboy magic.
---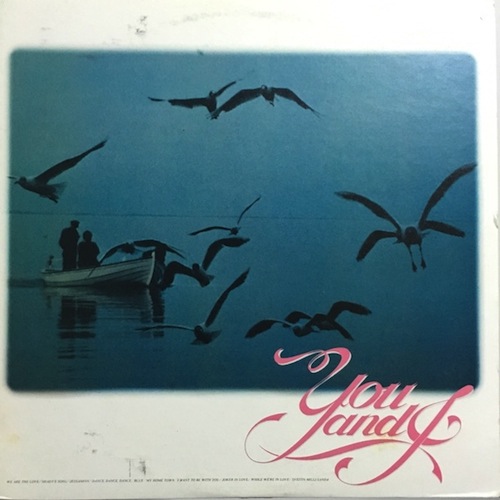 You & I
You & I
(Epic/Sony, Japan, 1981)
Price: €199
A smooth and classy disco album made by an Icelandic band, pressed only in Japan. How does that happen?? Well, the result is a very adult disco record with two stand-out tracks, 'My Home Town' and 'Joker in Love'. They foxtrot all over that line between sweet and sleaze. Certain crowd-pleasers! I hope the terms "Icelandic disco band" and "Japanese only LP" give an idea of the this record's obscurity.
---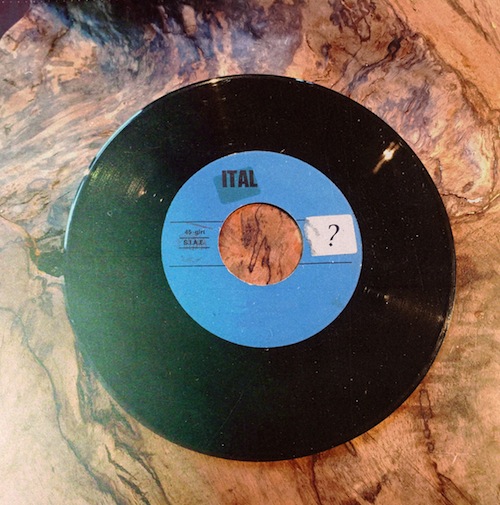 E.T.
'From Tulum' 7"
(Italy, 1970s)
Price: €390
If a record could take form of an entity (animal, vegetable, mineral), this would surely not be of human persuasion. I picture E.T. wearing a sombrero here, crouching up off a dusty road in Mexico. Or, alternatively, as the South American brother of 'Don't Challenge Me' by Midney. Both records have difficulty fitting into any idea of space and time. They are just anomalies. Since odds are so low to find this again, I choose to keep the title tucked well under my sombrero. The vinyl plays great. Micro label (only release) "private pressing" and music speaks louder than words.
---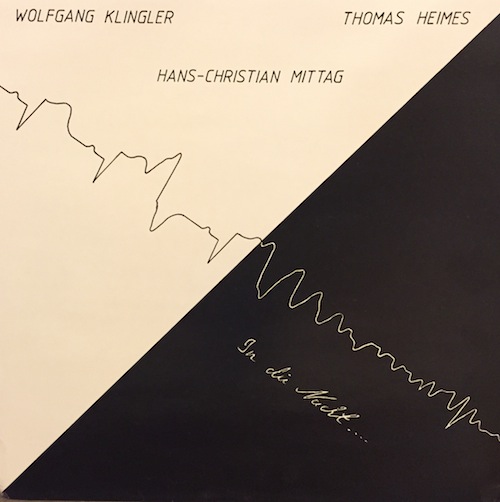 Wolfgang Klingler, Thomas Heimes, Hans-Christian Mittag
In Die Nacht…
(Not on Label, Germany, '80s)
Price: €189
This is an incredible 12 inches of German magic. All three tracks are beyond incredible. The A-side is a true epic of German rapping, shredding guitar and pounding bass. I realize that sounds like what nightmares are made of, but just listen… this song works. On the flip is a sprawling guitar and drum machine composition that would be quite comfortable on any People's Potential Unlimited release. Following that is a most experimental exploration of drum machine, keyboards and German mumbling. I have searched high and low to find a spare, and behold! Here she be! Act fast or cry forever.
---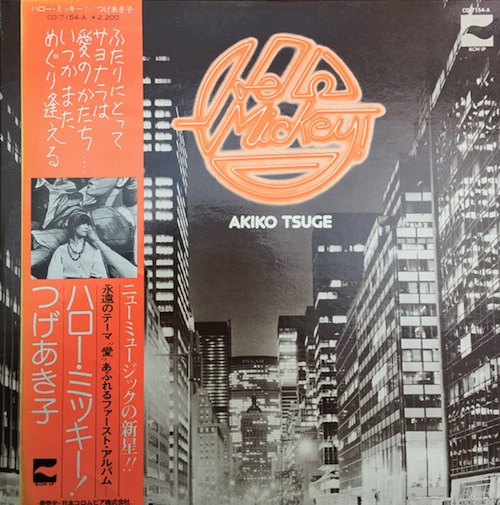 Hello Mickey
Hello Mickey
(Japan, late 70s)
Price: €180
Flawless Japanese production, featuring an unexpected vocal distortion that flies me away to some futuristic gypsy dystopia. There are latin & cowboy influences brewing within the slow parts. Then, out of the blue, an obsessive funky outbreak! Great traditional guitars, hammond and a strong rhythm section kicking in… all of this raining down. As with most Japanese records, sorry if that's clichéd, the artwork is shiny, on strong cardboard and the condition and quality really good. The record exists not within the discogs catalogue, nor for sale on any other platform. Really happy we're able to offer a spare here.
---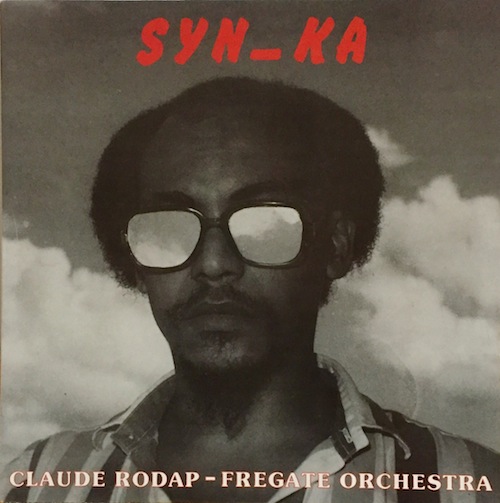 Claude Rodap
Syn Ka
(Fregate Studio, 1980, Martinique/France)
Price: €369
When I first saw this submission on Discogs, I knew it would be a winner. The hunch was entirely solidified when I heard it in Tisba's mix. The whole album feels futuristic, jazzy & funky. A real rare bird. The track 'Tempéte' is so, so good! It's been quickly blowing up, too. A copy sold on Ebay this fall at 700 dollars and as I type, there is just a beat up copy on Discogs for a cool 909 euros, so it's safe to say the hunt is on…
---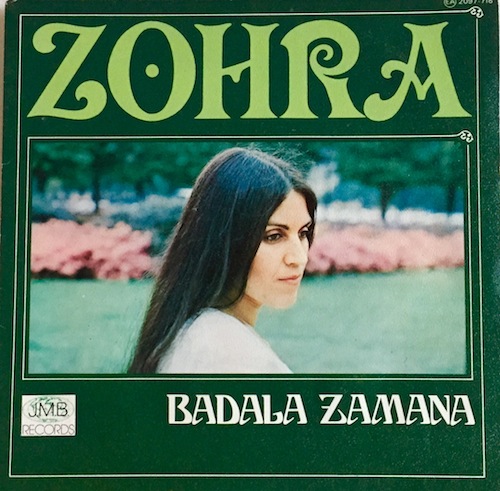 Zohra
Badala Zamana
(JMB Records, 1977, France)
Price: €149
This was nearly a complete gamble for me. I think it was a late night buy, just before I went to bed. I'm really glad I took the chance… Both sides are more than excellent and exude a very Fakroun-ian vibe. The music walks the difficult path between "folk music" and something of a more pop/dance persuasion. Maybe the singer is Libyan too, but that's just me speculating. There is very little info around concerning this record, so I am happy to share.
---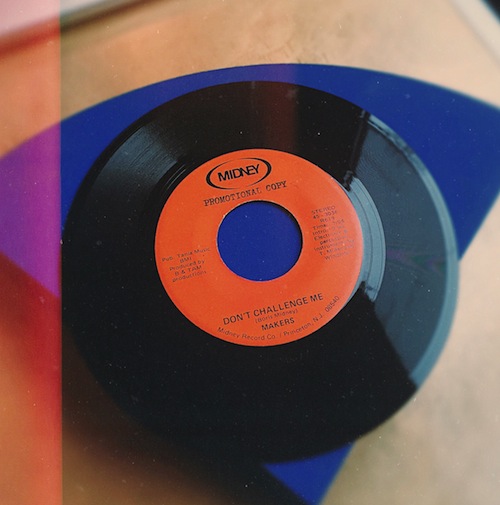 Makers
'Don't Challenge Me' 7"
(Midney Records, USA, circa 1972)
Price: €780
There are all sorts of records… good ones, rare ones, good AND rare ones, and then there is this sort. The sort that leaves you grasping for a new vocabulary. The sort that is too good to be true. Maybe it's a fake? 'Don't Challenge Me' is one of those records. The track has been comped on the excellent Personal Space – Electronic Soul 1974-84 project. Physical proof of the record was given, when it went for an orbital price on Ebay, flying far behind the $1000 mark without hesitation. A very stoned Boris Midney takes responsibility for this project. Personal Space fitted this perfectly within a disco-non-disco, post-punk, pre-hip hop context.
According to an old Billboard Magazine article we found, the record was already there in 1972!! What? Come again? But then, if you think it through, it doesn't seem very logical that Boris Midney would have launched a tiny label called "Midney" with no copies and zero visibility in the late '70s/early '80s, just after he was elected as one of the leading architects of the Euro Disco Sound. Not too likely. Too outsiderish really. So this is very likely to be one of the first things he did, which is quite fascinating for fans, historians and really, anyone with the gift of hearing. I'll leave it up to you to describe the sound. The vinyl has a few visual marks that do not affect the experience. Otherwise still glossy. Sounds EX-ish. Don't challenge this record without a serious offer.
---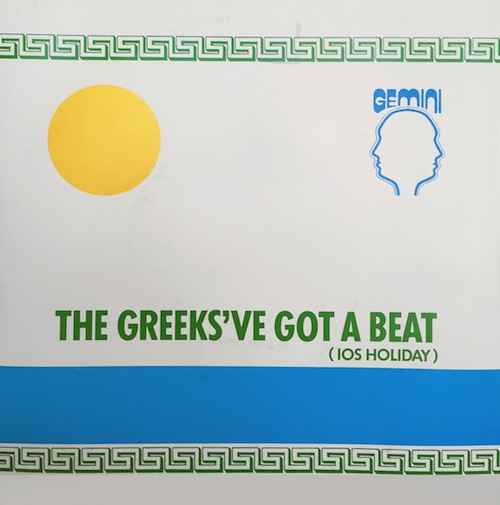 Ios Holiday
'Take A Chance on Me' 7"
("Club Med Pool Disco Pop")
Price: OFFERS
The pool area is opened for evening swim. Sunset, warm breeze, first electric lights being switched on around the cocktail bar… look yonder, here comes a dude with a keyboard and his sexy female singing companion. A perfect night at the club! This specific ambiance is frightfully difficult to create live, outside of the studio. A fantastic 7" of vinyl, with zero copies floating about… in great condition, nicest type sleeve, and what else can you possibly wish for? Can nothing satisfy you?
---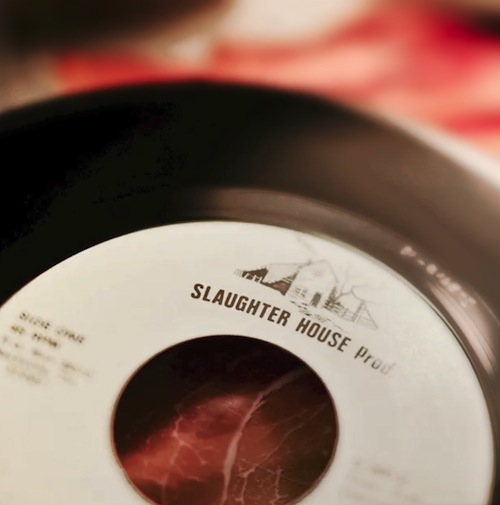 Dueling Drums
Slaughterhouse Productions
(Nashville, 1978)
Price: €175
Tales of the Slaughter brothers. A slaughterhouse with a recordstudio in the basement? No idea, but they butchered their drums with abandon here to chop out this fine cut of vinyl. Slathered in LSD-laced BBQ sauce. It's recorded on their own label Slaughterhouse Productions in Nashville, 1978. Imagine this as the hell-ish alternative dimension of the Country & Western mecca.