Published on
October 24, 2023
Category
Features
20 soundscapes from artist and polymath Es Devlin. 
The soundscapes of artist and polymath Es Devlin will be released on vinyl by The Vinyl Factory on October 30.
An Atlas Of Es Devlin comprises 20 soundscapes featuring Devlin's voiceovers, poetry and personal stories alongside music produced by her long-time collaborators Polyphonia, aka Jade Pybus and Andy Theakstone.
Limited to 500 copies, the Daniel Devlin-designed record has a four-page booklet and gatefold sleeve with a special mixed fluoro orange cover.
The collection includes music from 2021 artworks A Forest of Us (Superblue, Miami) and BLUESKYWHITE (180 Studios, London) mixed with material from Devlin's new exhibition at Cooper Hewitt, Smithsonian Museum of Design, New York.
A launch for the release will take place at Manchester's Factory International on October 24, coinciding with an installation by Devlin and her first monographic book.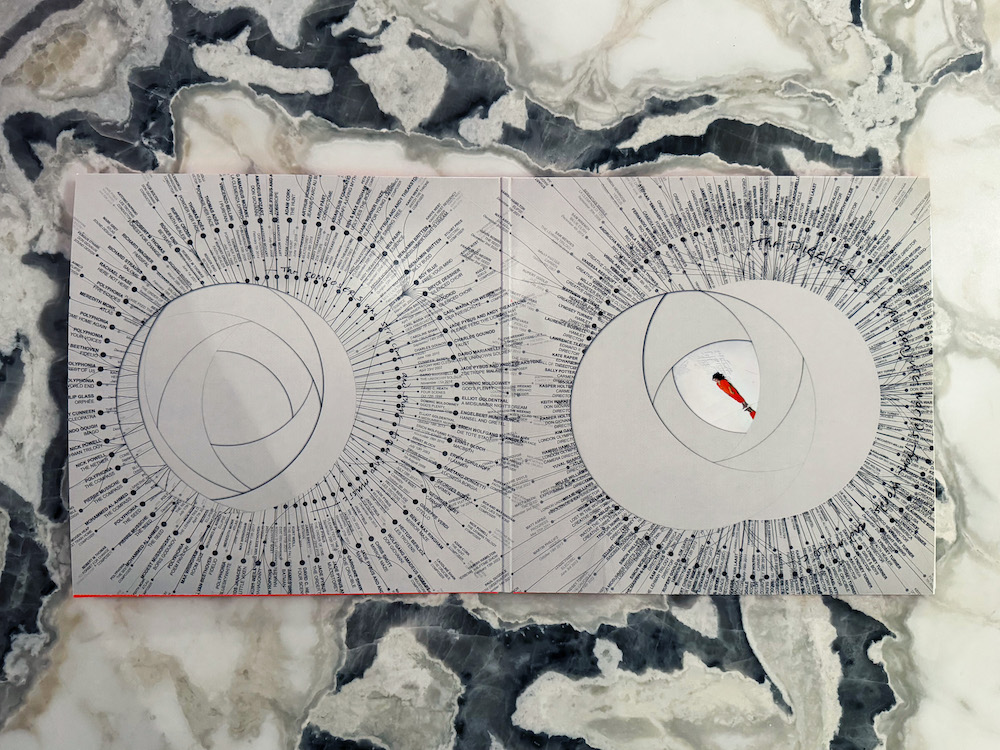 Devlin's cross-disciplinary approach has seen her create large-scale installations and sculptures at Tate Modern, Serpentine, V&A, Barbican, Imperial War Museum and the Lincoln Center.
The English artist has developed stage designs for the Royal Opera House, The Royal Ballet, the Metropolitan Opera, La Scala and more. She has also created stage sculptures for Beyonce, The Weekend, U2, Rosalía, Dr Dre and Kendrick Lamar. Some of Devlin's most recent work includes Cosmos, an exhibition currently at 180 Studios, tracing the history of Gucci.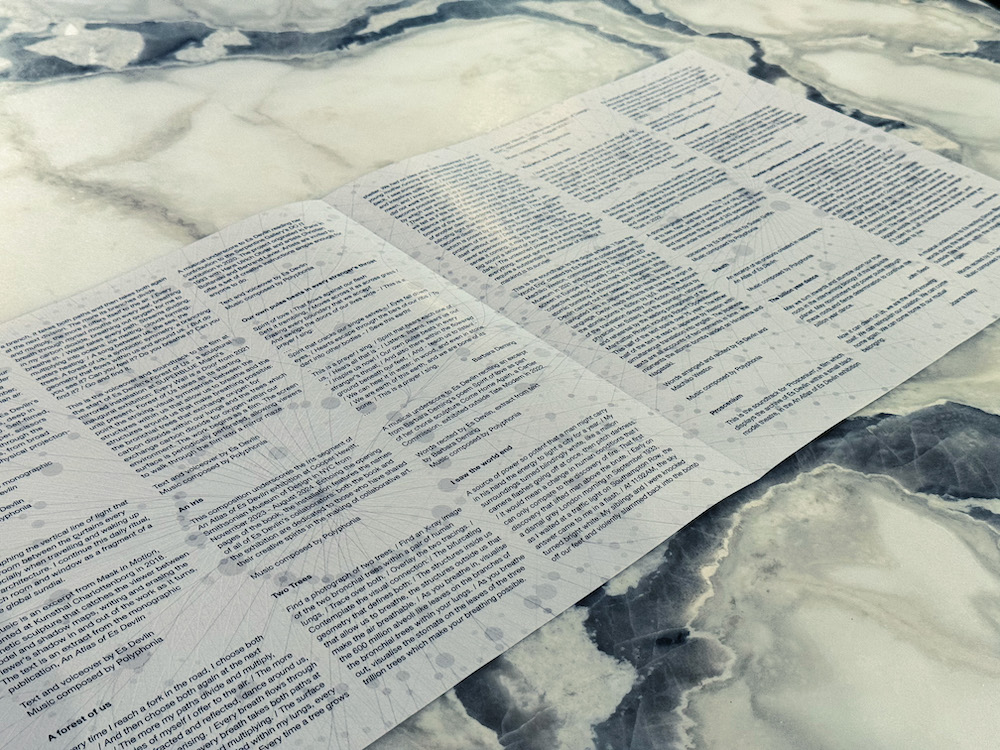 In a 2023 interview with FACT, Devlin discussed the benefits of art and music coalescing. "Someone like Kendrick Lamar, for example, would be an extraordinary artist to consider offering an exhibition to. If you honour a so-called recording artist as an artist and give them the means to manifest full artistic expression, that might be a way for them to shake some of those exploitative paradigms and forge new ones," she said.
An Atlas Of Es Devlin is available to pre-order now on 180g heavyweight white vinyl via The Vinyl Factory.