Published on
October 23, 2023
Category
Features
With The Records That Made Me, VF uncovers the vinyl releases that have influenced and shaped our favourite musicians, DJs and artists.
Julian Knoxx, also known as Julianknxx, understands the fine lines between musicality and visual art. The poet, filmmaker and VF artist, has spent his career so far merging poetic practice with performance and sound.
Read more: Octo Octa on LTJ Bukem, Juan Maclean and more
The Sierra Leone-born artist's latest work, Chorus in Rememory of Flight is currently at The Curve, Barbican, and uses a multi-disciplinary approach to explore Black diasporic experiences. Built around a 4000-mile journey throughout Western Europe, Chorus In Rememory of Flight zones in on the collective power held by songs of resistance and remembrance. It's a poignant look at how just a few phases of communal song can carry the burden of expansive personal and public histories.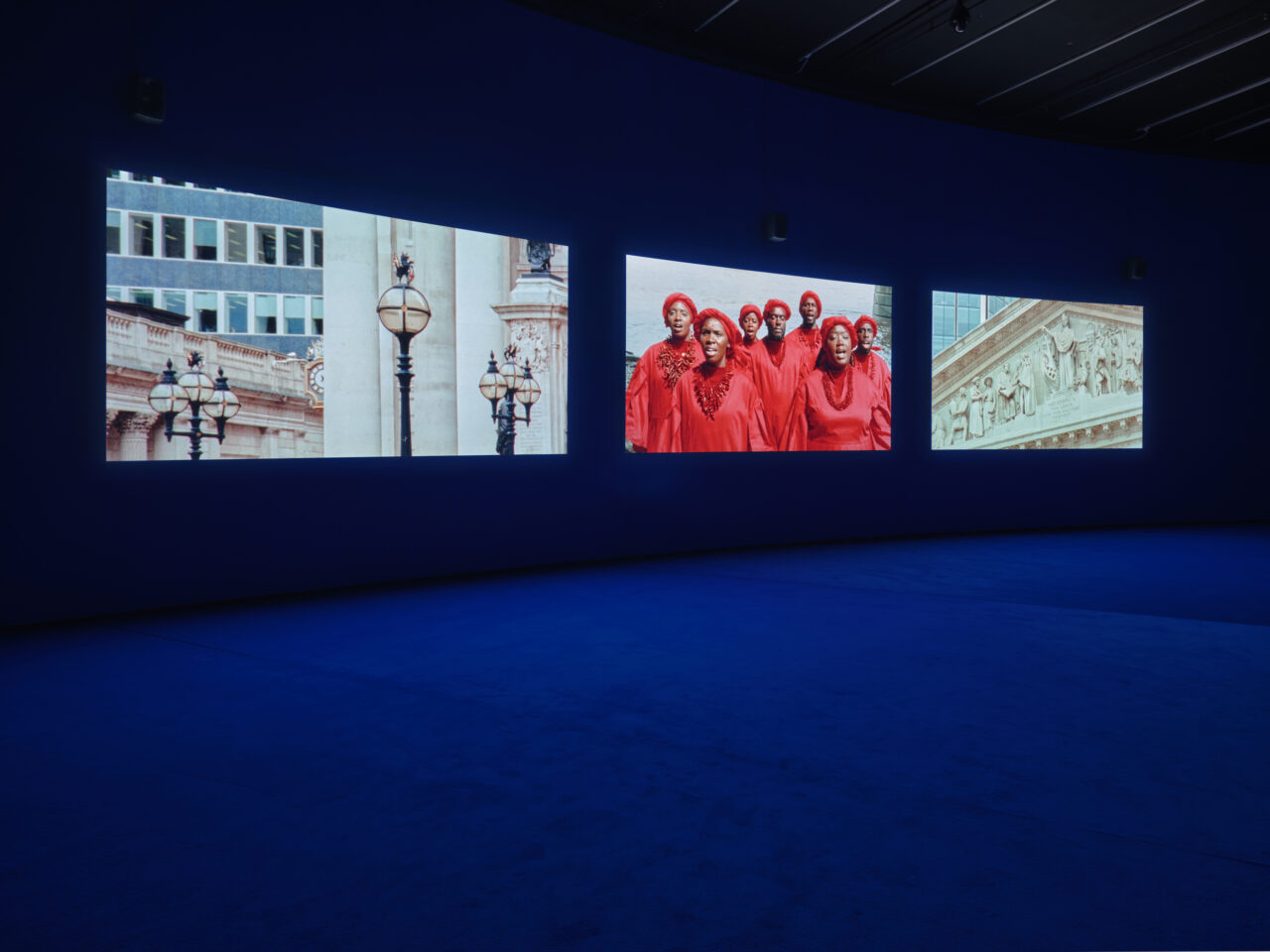 Music has always been a guiding force in Julianknxx's creative practice. The 2021 visual poem, In Praise Of Still Boys, featured his own compositions alongside music from Melo-Zed, Aron Kyne, Thabo and anaiis.  The project received a vinyl release from VF, and offered an extra method for engaging Knoxx's work.
"As a poet that works with music, I don't think poetry music should be disposable. If you think about how you read a poem–you buy the book, you sit down, you read it–poetry asks the viewer or the reader to do some work," Julianknxx explains. "I think the act of buying vinyl, placing it and having to sit with it–that's a way for poetry and music to hold space".
Many of his favourite records offer a reference point for his work, both as an inspiration and as a tool to recall emotions and times in his life."Music is a memory holder, right? It holds time in your head. I can tell you what I was doing when an album came out," he says. "In my films, I want to use that as a point of reference. If I'm speaking on something, how do I carry the emotions of the times that we're in and the histories I'm drawing upon whilst keeping it beautiful? My favourite records all do that".
Read on to learn more about Julianknxx's biggest musical influences.

The Notorious B.I.G.
Life After Death
(Bad Boy Records)
This was the first album I bought as a kid. There were older boys that were in my community selling these bootleg cassettes. They were like, "You need to buy one. This is the one". Life After Death had just come out, so I bought that.
Fast forward, I remember, sitting with an uncle who was into hip hop and he would play all the songs that hip-hop sampled from. As a kid, I didn't know about the samples. I just liked these songs. There was a particular song, "The Skies The Limit". As a kid singing it, it was a motivational song, maybe not like a mantra, but playing that was for me dreaming of what's possible.
---

Bob Marley & The Wailers
Legend
(Island Records)
My sister's about 10 years older than me and her partner was probably 15 or so years older than me. He just loved Bob Marley. This was after we moved to Gambia, after the war [the civil war in Sierra Leone], and he was obsessed with how Bob Marley's music was so sweet to listen to while he was speaking about revolution, war, and religion. It all melts into one.
Bob Marley managed to have a pop culture outsider type of thing. It's reggae music, which wasn't what was hip at the time but it managed to be popular and beautiful and it really spoke to people. He [Julianknxx's sister's partner] was convinced Bob Marley was the truth and used to give me these sermons as a kid. For me, that album was a big part of the discourse and my life just after the war.
Often I feel like there is scepticism when it comes to beauty and art. People look at beautiful things and think there's nothing there. I feel like there's a way for beauty and the sublime and rage and chaos to be packed into one thing. Bob Marley did that really well, and it's definitely an inspiration for how I bring multiple ideas and conviction into my work.
---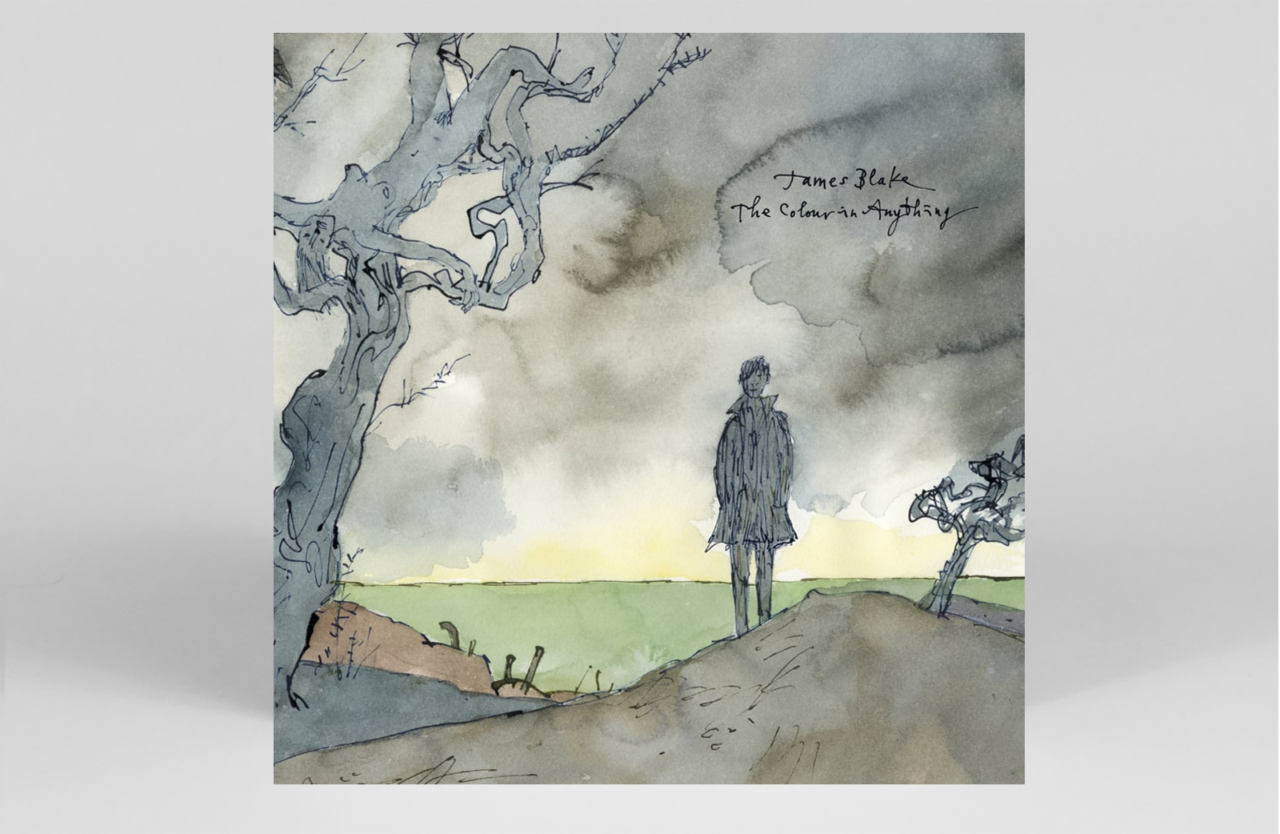 James Blake
The Colour In Anything
(Polydor)
It was 2016 and I remember listening to this when I was thinking of leaving my job. I used to work at a paint shop and, maybe it's a cliche, but colour was a big part of my life at the time. I was a colour consultant, helping people choose colours, and I grew to hate it. But I remember this album coming out and it had bangers. James Blake does melancholy really well– a melancholy that you can vibe to that is beautiful.
The Colour In Anything held the emotions that I was feeling at the time. Especially in "Forest Fire". He's another reference for how I use music to hold emotion and memory. He does it in a way that is melancholic but still retains beauty. It's an important album for me–I was thinking of quitting my job, I had my first child–a lot was going on.
---

Ryuichi Sakamoto
Async
(Comm0ns)
Ryuichi Sakamoto did this thing where his music is cinematic in a way that carries spirit. It's hard to explain it, but listening to Async is very spiritual.
Before listening to him, I don't remember listening to any kind of classical music or music that sits within that space, but this is like a cinematic score that retains soul. He's a reference for how I want to score my films–these albums here are references for me, but this was the first one where I was like "Whoa, this is how I want to score films". This is in a space that I would start from, then layer on my personality.
---

Angélique Kidjo
Ayé
(Island)
I just remember the music video for "Agolo" with CGI spinning masks and fires on MTV Base. As a kid watching, it was crazy. It had these African Futurism aesthetics to it that still hold my mind to this day. She was global at the time as an African woman and there aren't that many global superstars. She was someone that you'd see on TV, that your mom would have on vinyl. I grew up with her as a reference–when there were parties or gatherings, her songs would come on. She's the one.
Julianknxx's Chorus In Rememory of Flight runs at The Curve, Barbican until February 11, 2024. Find out more here.
Read more of The Records That Made Me series here.