Published on
May 24, 2016
Category
Features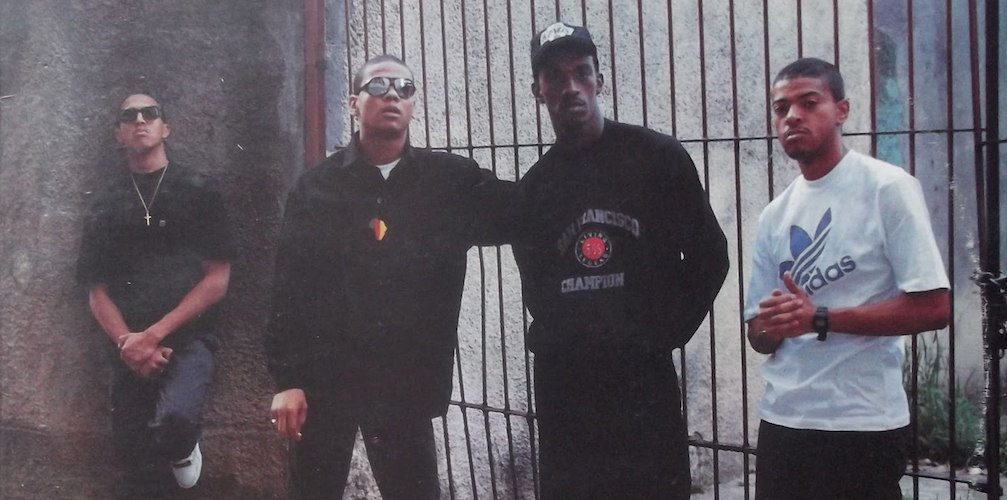 Birthed in the Bronx, hip-hop become an important forum for the African American youth, with rap recordings airing the voices of inner-city life into the US mainstream. Less documented is how the influence spread to Brasil – where rappers, DJs, break dancers and graffiti artists developed a unique fusion of ideas.
Kicking off in the early 1980s, when the nascent Brazilian hip-hop movement was centred in São Paulo, right up to its 1993 peak, DJ Nuts has endowed us with this three hour vinyl-only mix and some accompanying thoughts.
---
Words: DJ Nuts
---
Some people say that the first rap song from Brazil is 'Melo do Tagarela', recorded in the year 1980. That's the same year that 'Rappers Delight' became a big hit worldwide and famous actor Miele made his own version in Portuguese. Others says that the "repente" singer had rhythm and poetry ( or rap) even before this hip-hop wave reached the big city.
Either way, things started to change as national media displayed "break dancing" on television, famous DJ crews like Kaskatas, Chic Show, Zimbabwe, TNT, Black Mad became independent record labels.
To trace the history of "rap nacional", I've put together this three hour set from the year 1993 back to an indefinite date in the '80s. Scroll down to check out some highlight records from the mix.
---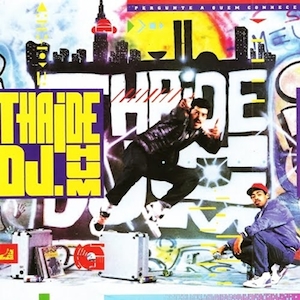 Thaide & DJ Hum
'Corpo Fechado' from Pergunte A Quem Conhece
(Estúdio Eldorado, 1989)
This is one of the biggest songs down here, definitely a classic.
---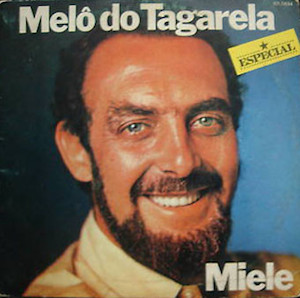 Miele
Melo do Tagarela from 7″
(RCA, 1980)
This is said to be the first rap recorded in Brasil. The year was 1980 and Miele made this version of Sugar Hill Gang's 'Rappers Delight'
---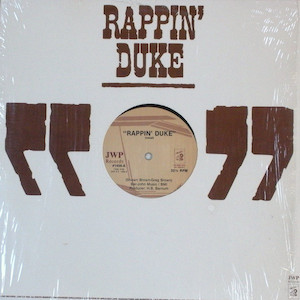 Rappin' Duke
'Rappin Duke' from 12″
(JWP Records, 1985)
Shawn Brown performing as the Rappin' Duke and parodying hip-hop bragging.
---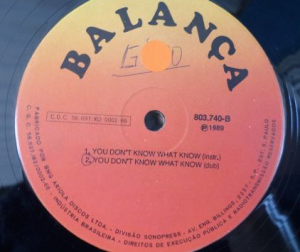 Dynamic Duo
'You Dont Know What Know'
(BMG, 1989)
Very especial Brazilian sample used on the track: producer Marcelo 2 da Bone chops "Tim Maia Racional".
---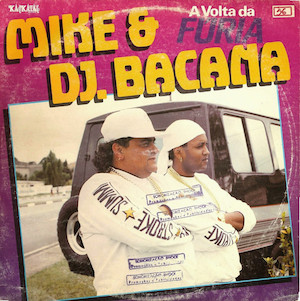 Mike & DJ Bacana
Melô Do Bastião (Sebastian Boys Rap) from A Volta Da Fúria
(Kaskata's Records, 1991)
'Oh! Oh! Fly Guys' by Magic Trick was a big hit, so this rap duo made cover of the song in Portuguese.
---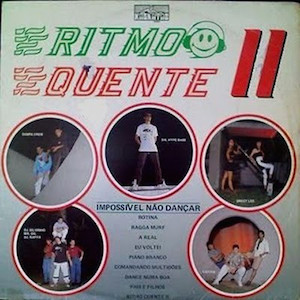 Sweet Lee
'Comandando Multidões' from Ritmo Quente II
(Ritmo Quente, 1991)
Our first female rapper to record a song was inspired by North American artist Sweet Tee. She tried to rhyme like her.
---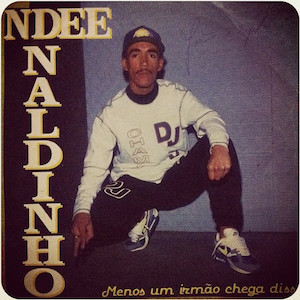 Dee Naldinho
'E Essa Mulher? De Quem É?' from Menos Um Irmão Chega Disso
(TNT Records, 1991)
The beat is by the great DJ Cuca. He used 'Rockin chair' by Gwen McCrae as the sample, the same as 'DJ Inovator' by Chubby Rock which was a big hit down here in São Paulo.
---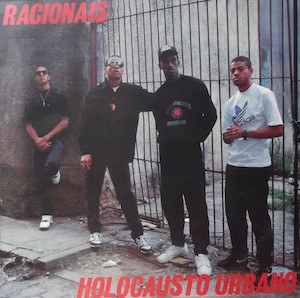 Racionais MCs
'Panico Na Zona Sul' from Holocausto Urbano
(Zimbabwe Records, 1992)
Racionais MCs became the biggest rap group in Brazil. They blew up in the early Nineties with strong political message behind their lyrics.