Published on
June 11, 2014
Category
Features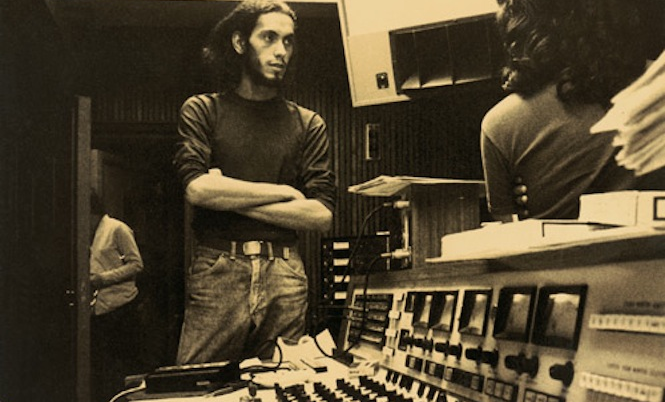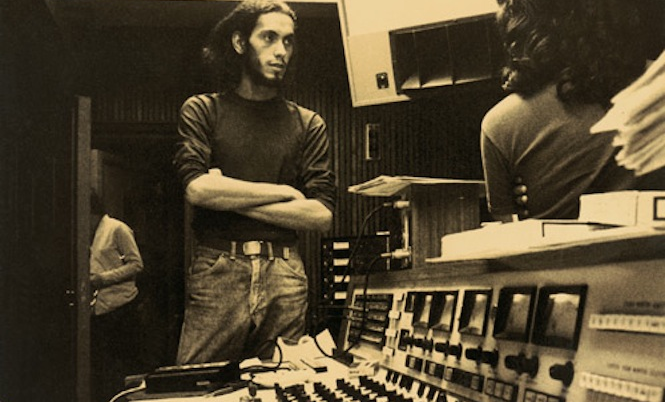 With the World Cup kicking off in Brazil this week, UK-based Brazilian label Far Out Recordings have dropped an invaluable primer to Brazilian music, featuring the essential 10 classic and lesser known recordings you need in your collection.
---
Words: Joe Davis
---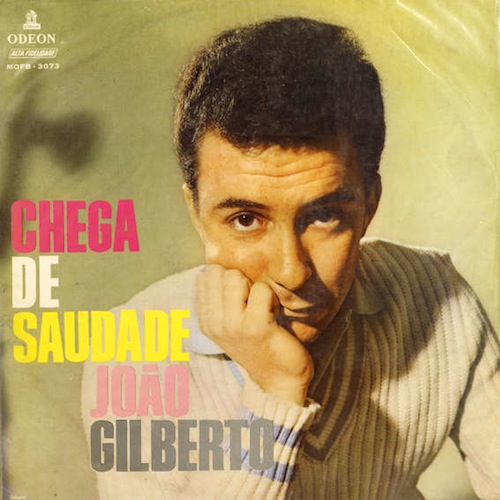 João Gilberto
Chega de Saudade
(Odeon, 1959)
From the king of bossa nova, João Gilberto. It is such an all time classic. He has had some career, most famous for co-writing 'Garota de Ipanema' ('Girl from Ipanema') with Tom Jobim. His life story and history is well worth checking out. I met him once luckily as very few people have, living as reclusively as he does. I met him in the bar Garota de Ipanemas in Av Vinicius de Moraes by chance and he happened to be there with a girl friend having a beer and something to eat. The lady, who was half his age and whom I knew, told me this is the guy that wrote 'The Girl from Ipanema' there was a silence and I carried on talking to her. A very bizarre evening but what an amazing record.
---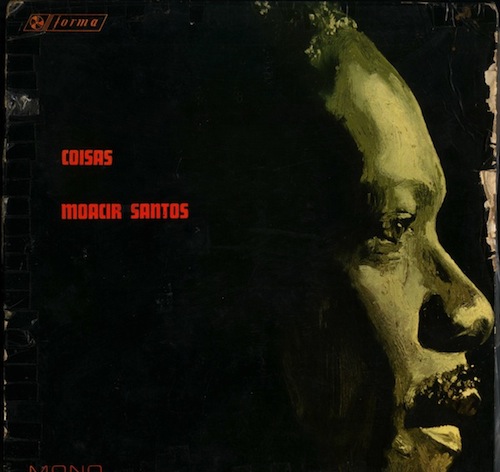 Moacir Santos
Coisas
(Forma, 1965)
I flipped out when I first found this record. It's from 1965 and it features all the 'Coisas' songs from this maestro Maocair Santos, who later went on to record for Blue Note Records. It's the holy grail of Brazilian records, fetching like £3000 a copy. There aren't any other albums that sound like this, it has these weird chants, arrangements and instrumentation, and the production is amazing. Roberto Quartin was the producer and it was on his then owned label Forma that he brought the greatest musicians in Rio together to record on this record. Musically speaking its one of a kind, focusing heavily on afro samba and is the best recording for those sounds of its era. Roberto had told me that it was his favourite record that he has recorded; he was very proud of it. It was only recently recognised as a masterpiece, forgotten for 40 years.
---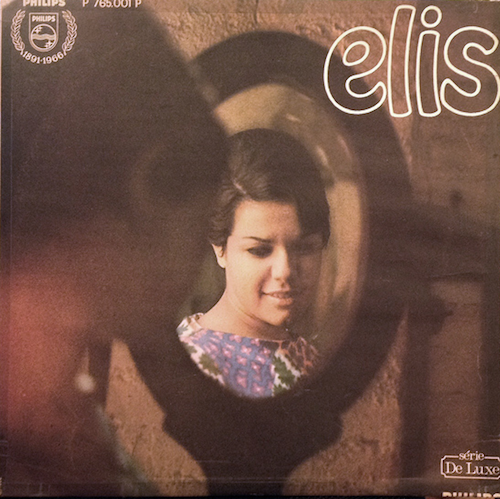 Elis Regina
Elis
(Philips, 1966)
This is one of Elis Regina's finest LPs; her singing is quite simply outstanding on this record. The arrangements were made by Jose Roberto Bertrami, her pianist at the time and many of the songs, like 'Madelena', became hits in Brazil and South America. Out of the list she was one of the only singers who wasn't a composer so she was an interpreter of songs, the choice of which are excellent and really of the time.
---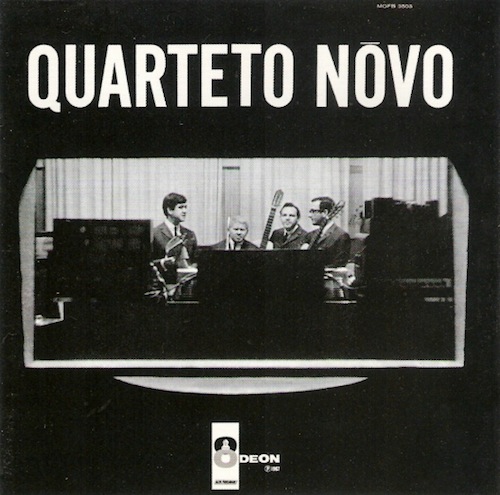 Quarteto Novo
Quarteto Novo
(Odeon, 1967)
This is another cult recording featuring Hemeto Pascoal, Airto Moreira, Theo dos Barros, Heraldo do Monte. They came together in Sao Paulo in 1966 to record this one, setting the path by defining north eastern rhythms and instrumentation with improvisation and incredible arrangement, something that you would expect from some one like Hemeto. They added a new dimension to the sound of Brazilian music at the time and became the backing group of many with this new sound, including Edyu Lobo. Tracks include 'Misturada' and 'Vim de Santana'. I knew about this record for some time before hearing it. However it was only when I eventually got to Brazil in 1986 that I found it and wow, what a find! I had sold a few of those back then!
---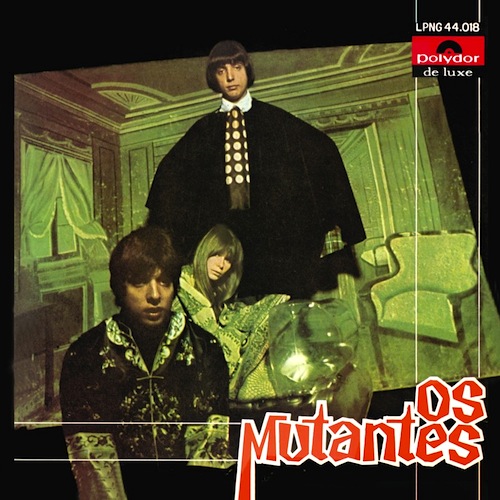 Os Mutantes
Os Mutantes
(Polydor, 1968)
Released in 1968, this record, along with Caetano Veloso's first, are considered as being responsible for the birth of 'Tropicalismo'. An amalgamation of Brazilian rhythms and Anglo Saxon psychedelic rock, Os Mutantes is still one of the most important albums in Brazilian music. Played by the genius of Arnaldo Baptista, Sergio Dias and Rita Lee, songs like 'Minha Menina', 'Panis et Circensis' and 'Baby' are not only timeless, but vital to understand the music that comes from Brazil. It's also quite significant as it shows how much foreign music or rock music had influenced musicians from Brazil, but it was the first of its kind to come up with this sound.
---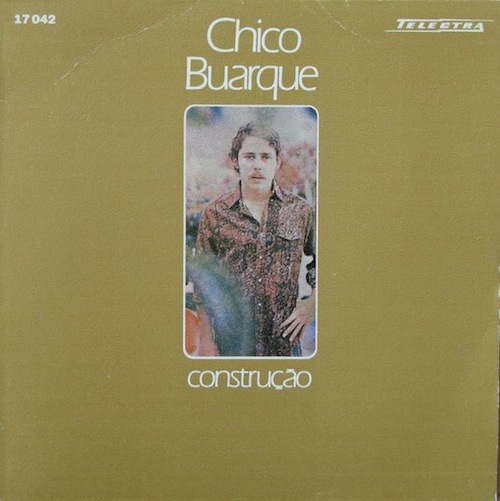 Chico Buarque
Construção
(Philips, 1971)
This record is considered one of the best rated by Chico Buarque, known for his amazing lyricism. Every line finishes with a 'proparoxitona', when a word has 3/4 syllables and has to be extenuated. If you look at the lyrics, he sings the words once, then in the other verses he cleverly changes the meanings of those words by changing the sentences but still using the same proparoxitona technique. Confused? Me too! The record's very clever and musically speaking the arrangement and instrumentation of the whole recording is amazing.
---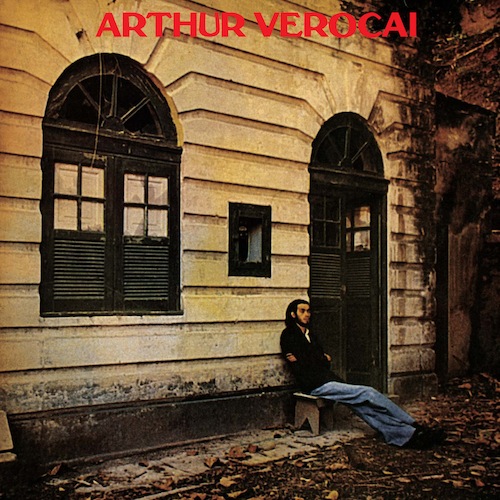 Arthur Verocai
Arthur Verocai
(Continental, 1972)
Self titled LP by one of the great and undervalued maestros in Brazil. You just have to look at the amount of re-issues and presses of this record to see how important it was and what a great record it still is. What is so good about the record is really the instrumentation and the production. All of Brazil's best musicians are on the record and it is one of the most underrated works in Brazil. It has been a pleasure to work with Arthur in recent years on many different projects.
---
Lo Borges e Milton Nascimento
Clube da Esquina
(Odeon, 1972)
In the state of Minas Gerais, a collective of musicians created a movement that swept the country off its feet in the 1970's; it was called Clube da Esquina. Spearheaded by Lo Borges and Milton Nascimento, they wrote intricate melodies and lyrics that reflected many social issues of the country and its people. Tracks like 'O Trem Azul', 'Os Povos' and 'Nada Sera Como Antes' are good examples of the incredible beauty created by these (now) giants of Brazilian music. Clube da Esquina 2, recorded much later in 1977, is also an excellent record and well worth checking out.
---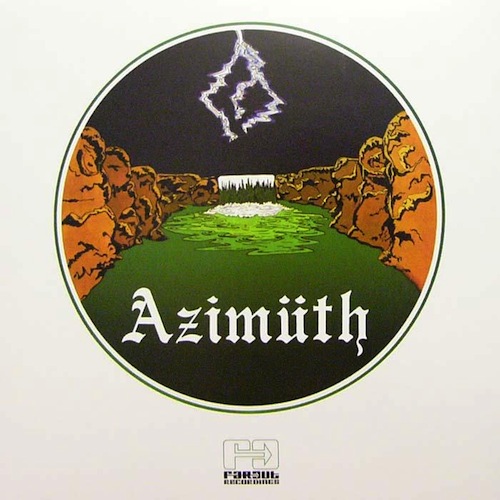 Azymuth
Azimüth
(Som Livre, 1975)
This is the first self titled LP by Azymuth called Azimüth. Its more of a funk, samba jazz affair or "samba doido" as the band like to call it, but what a record. It features such classics like 'Manha', 'Faca de Conta', 'Linha do Horizonte', 'Periscopio' and many other huge tunes. The whole LP is amazing and track for track it is one the cult Brazilian records. The release set Azymuth on their path towards international fame. Many are unaware that this record was the end result of 3/4 musicians that had already been on some of Brazil's great records over the previous 12 years, prior to this recording. It's been amazing to work with such a great band over the last 20 years.
---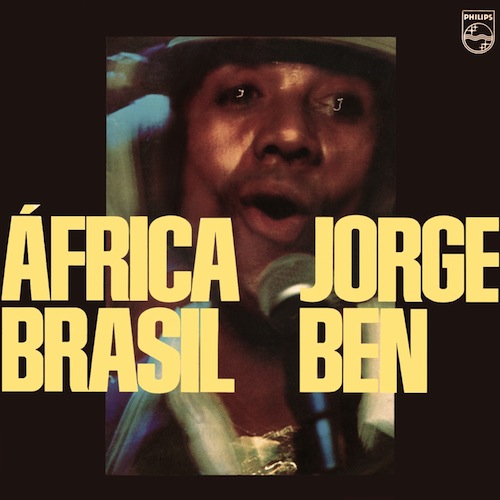 Jorge Ben
Africa Brasil
(Philips, 1976)
Considered by many as one of the best Brazilian albums of all time, Africa Brasil marks Jorge Ben's definitive change from acoustic to electric guitar. Mixing elements of Afro-Brazilian music with North American black music, this record managed to synthesize the sound that the artist has been pursuing since the start of his career. With new arrangements to songs like 'Zumbi', originally from the 'A Tabua de Esmeralda' album. Africa Brasil became one of the most emblematic records in the fight for racial equality in Brazil. It was all arranged by none other than Jose Roberto Bertrami.
---
Far Out Recordings are celebrating their 20th birthday this year with a string of massive releases, not least the Friends From Rio project featuring artists who have helped define the label, and the first LP from The Far Out Monster Disco Orchestra which also features remixes by Theo Parrish, Mark Pritchard, Marcellus Pittman, John Morales and more.