Published on
June 11, 2014
Category
News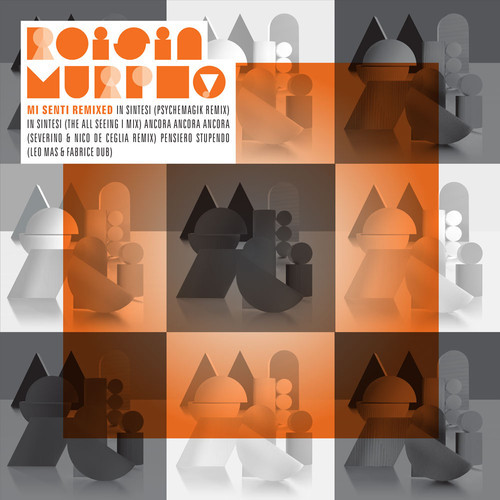 The Vinyl Factory ready four-track remix bundle of Róisín Murphy's new EP Mi Senti featuring Psychemagik and Horse Meat Disco residents Severino and Nico de Ceglia.
Róisín Murphy's foray into the music of Italy is set to continue with the release of the first of two remix 12″s with Murphy inviting four big hitters from the Balearic and Italo community to rework a trio of tracks from her popular new EP Mi Senti.
Leading the way, Psychemagik take on 'In Sintesi' – the one original composition on the six-track EP, which also features five ice-cold covers of Italian pop classics – transforming the beguiling original into a lysergic acid house cut with a bristling high-end and a seriously moreish bassline. Murphy's pals The All Seeing I complete the A-side, with their own version of 'In Sintesi' for what will be there first appearance on record since 2002.
Beefing up the B-side, residents of popular London party Horse Meat Disco Severino and Nico de Ceglia tackle Murphy's cover of Mina's 'Ancora Ancora Ancora', while Balearic legend Leo Mas, himself a veteran of Ibiza's iconic Amnesia night club in the late 80's where he played alongside cosmic forefather Alfredo weighs in with a rework of Róisín's cover of the Patty Pravo classic 'Pensiero Stupendo'.
Previewed by our friends at FACT, you can listen to the Psychemagik remix of 'In Sintesi' here now:
In addition to the release, which will be followed by a second instalment in due course, a remix of 'Ancora Tu' by Italian legends Daniele Baldelli & Marco Dionigi is available for download for free from the new Mi Senti microsite here.
You can pre-order a copy of Róisín Murphy's Mi Senti Remixed here ahead of its release on June 25th, and head here to grab a copy of the original EP Mi Senti, limited to 1,000 white vinyl copies, the first 500 of which have been hand-signed by Murphy.
Tracklist:
A In Sintesi (Psychemagik Remix)
AA In Sintesi (The All Seeing I Mix)
B Ancora Ancora Ancora (Severino & Nico De Ceglia Remix)
BB Pensiero Stupendo (Leo Mas & Fabrice Dub)