Published on
December 7, 2021
Category
Features
Techno, Afro-funk, hip-hop, modern classical, house, surf rock, and more.
In 2021, what do you do if you are an artist whose music truly comes into its own when heard live?
Well, if you are any of the individuals and collectives on this list, you let that fuel your creative spirt: conjuring immense club cuts to turn your living room into a dance floor; boogie to shake your tail feather during your -2C walk of the day, an eyebrow melting soundtrack whilst attempting Next Top Chef Of Nowhere kitchen endeavours.
Regardless of the setting they were played and heard in, these EPs and singles managed to evoke the kinds of emotions normally reserved for collective music experiences.
And when those moments did come this year? Boy were they triumphant and sweet.
These are the EPs and singles that VF Magazine adored in 2021.
VF Magazine's end-of-year coverage highlights our favourite records from the past twelve months – music the editorial team returned to over and over again in 2021.
---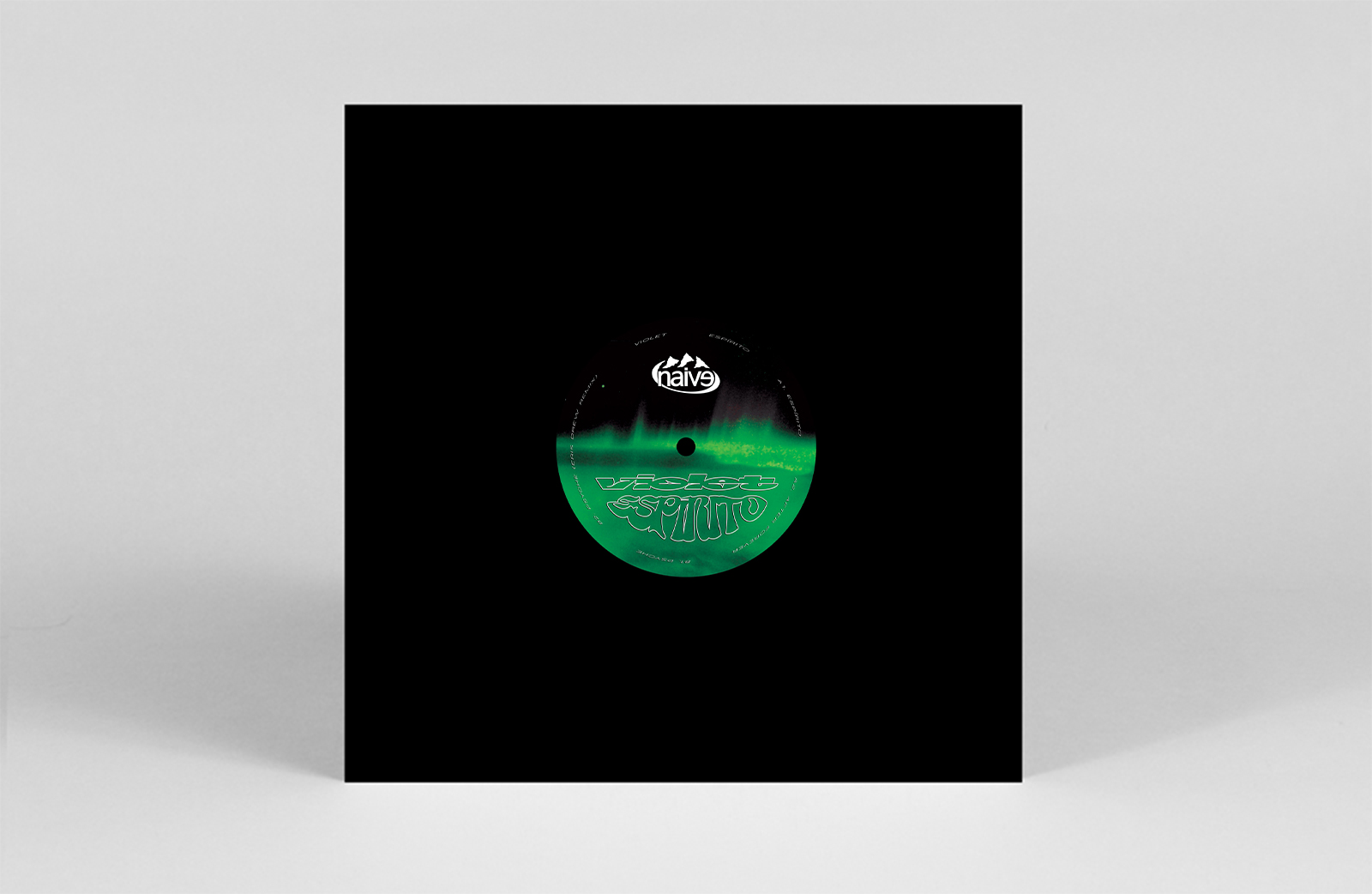 24. Violet
Espírito
(naive)
Portugal's Violet returned to her own Naive label with Espírito , featuring her own productions and reworks, plus a remix from 'Motherbeat' founder and breakbeat mistress Eris Drew. Across six tracks, the EP invokes iconic American electronic styles – from Detroit techno through to New York hard beat tribal house aesthetics, in a manner that is reminiscent of '90s electronic visionaries. Violet begins with 'Espirito', a gritty groover for the dance floor, whilst 'After Forever' builds the sonic energies before the broken percussive euphoria of 'Psyche'. The flip side presents three reimagining of these tracks from Drew's complicated breaks energy through to the squelchy electro frequencies of 'Psyche's' ambient deconstruction. – Emily Hill
---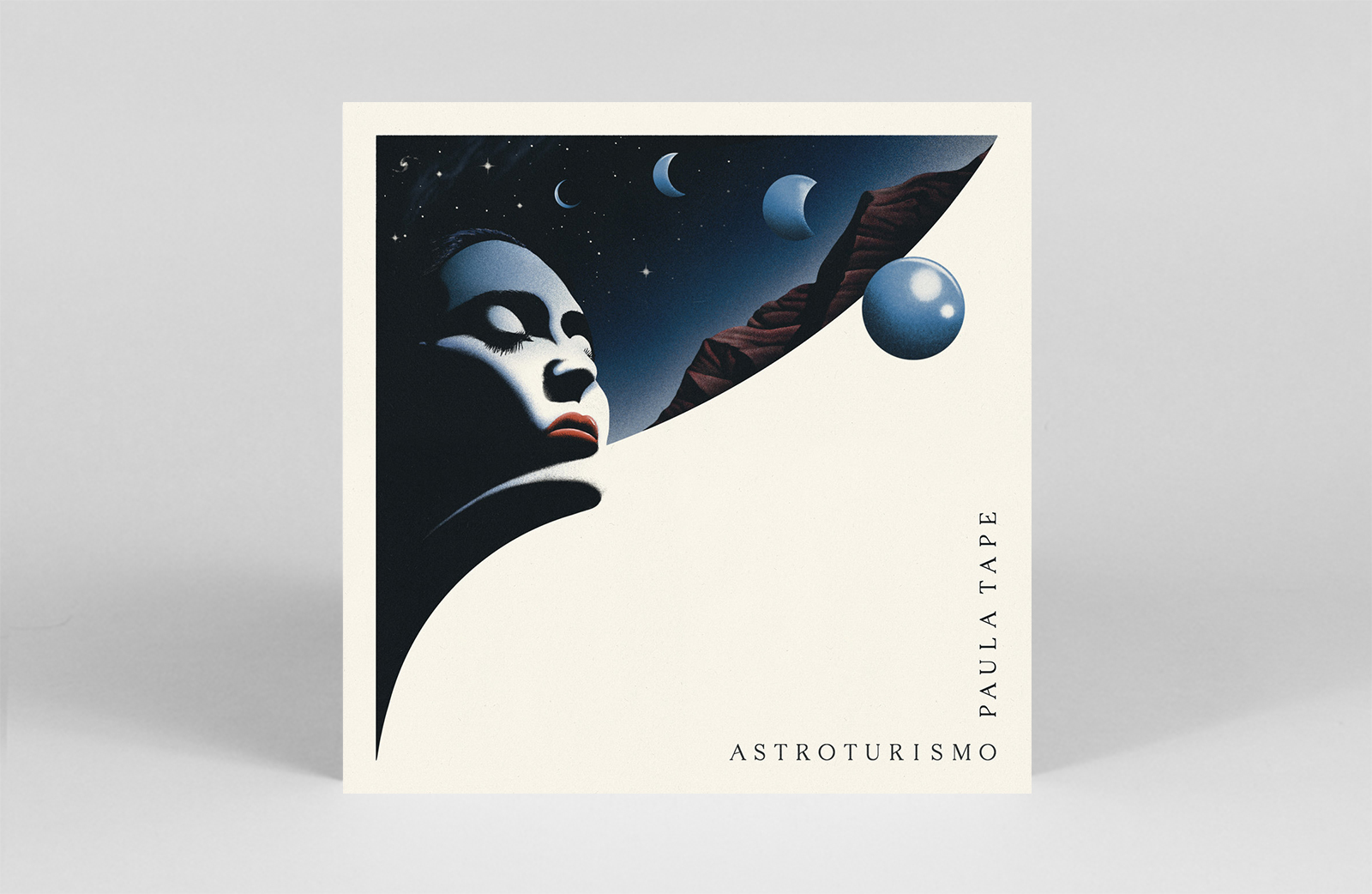 23. Paula Tape
Astroturismo
(Rhythm Section International)
An injection of tropical house boogie straight to your sound waves, Paula Tape's Astroturismo EP is as instantly holiday-inducing as any released this year. (A very welcome emotion given the rollercoasters endured over the past 12 months.) Equal parts Italo and Balearic via a dunk in deep house, the four-tracks see Tape serving peppier numbers on the A-side before a descent to a chuggier plane on the reverse. Astroturisomo marks the apex of various 2021 highlights from Tape – check out her Worldwide FM show for more delight, as well as the illustrious Rhythm Section crew's imprint too. – Gabriela Helfet
---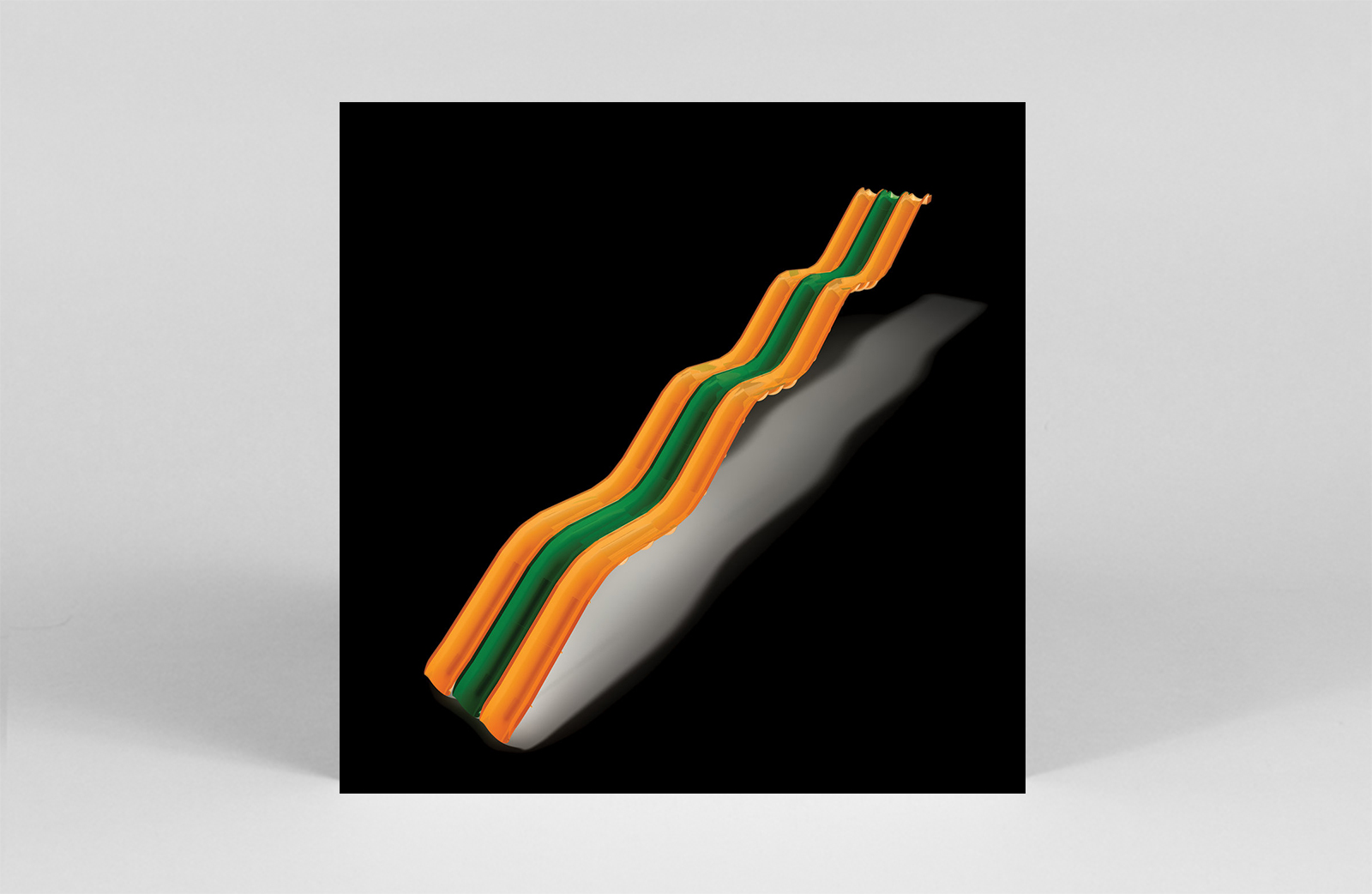 22. SOPHIE
'BIPP (Autechre Mx)' / 'UNISIL'
(Numbers)
2021 saw the world tragically lose one of its brightest stars, the inspired SOPHIE – whose solo work as well as collaborations with pop stars alike transformed the boundaries of what music could be. Marking one of the only remixes SOPHIE approved before passing, Numbers presented Autechre's spectacular version of 'BIPP' alongside previously unreleased track 'UNSIL'. Reimagined but retaining the integrity of the iconic original, Autechre transform the glassy electronics of SOPHIE's original into a rhythmic offbeat chugger. B-side 'UNSIL' is two minutes of crisp unadulterated club perfection – a remarkable composition by a remarkable artist. – EH
---
22. Tentenko
An Antworten
(TAL)
Having risen to prominence in Japan after she joined "alternative idol" pop group BiS during the early 2010s, Tentenko's shift to experimental electronics was unconventional as it was welcome. Her self-titled 2018 debut LP bore hints of an impending sonic reinvention, however was Tentenko's excellent split LP with Kopy, Super Mild that loudly announced her true intentions of her burgeoning love for subterranean electronic sounds. Returning with further industrial-nodding tracks on An Antworten, Tentenko presents a churning, uneasy audio landscape. The EP also boasts remixes from MM/KM, Nika Son, and Tolouse Low Trax, whose exemplar reworks lead her productions tracks into shadowier dimensions. – LR
---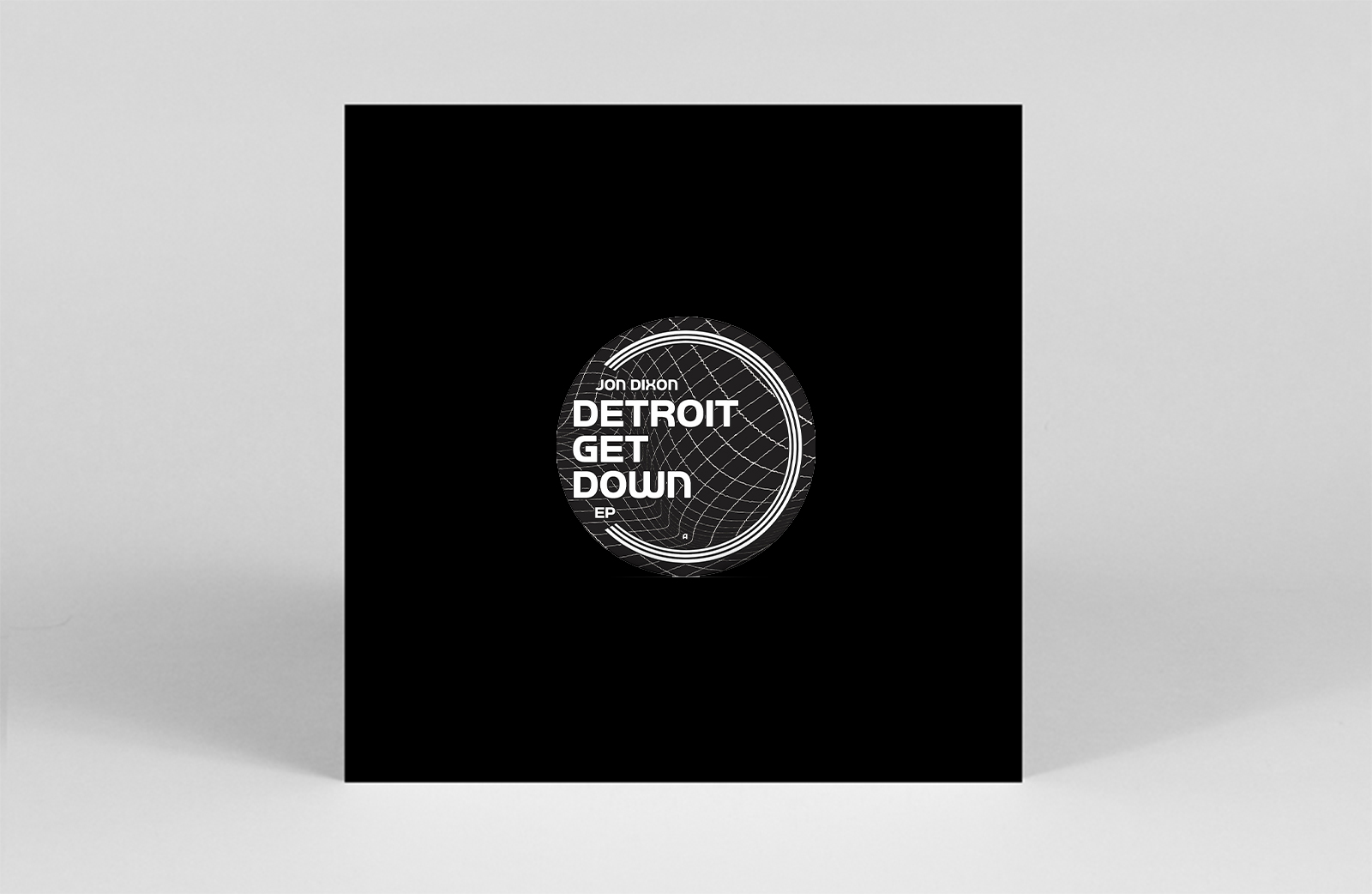 20. Jon Dixon
Detroit Get Down
(4EVR 4WRD)
Boasting mentors such as Underground Resistance's Mike Banks, and jazz aficionado Marcus Belgrade, the stakes are high before you've even listened to Motor City denizen Jon Dixon's EP, given those involved. Excitingly then, Detroit Get Down very much delivers. Harnessing fiercely groove-fuelled, Detroit house percussion as his framework, he then lays harmonic flourishes on top in various ways: looping vocals, keys snippets, zippy horn clips. Cameos from Moodymann, Kasan Belgrave, and Sarah Charles spice up the proceedings further still.The result is deeply funky in a way that is distinctly Detroit, complete with two remixes that reveal equally transfixing trips to the same destination on the flip. – GH
---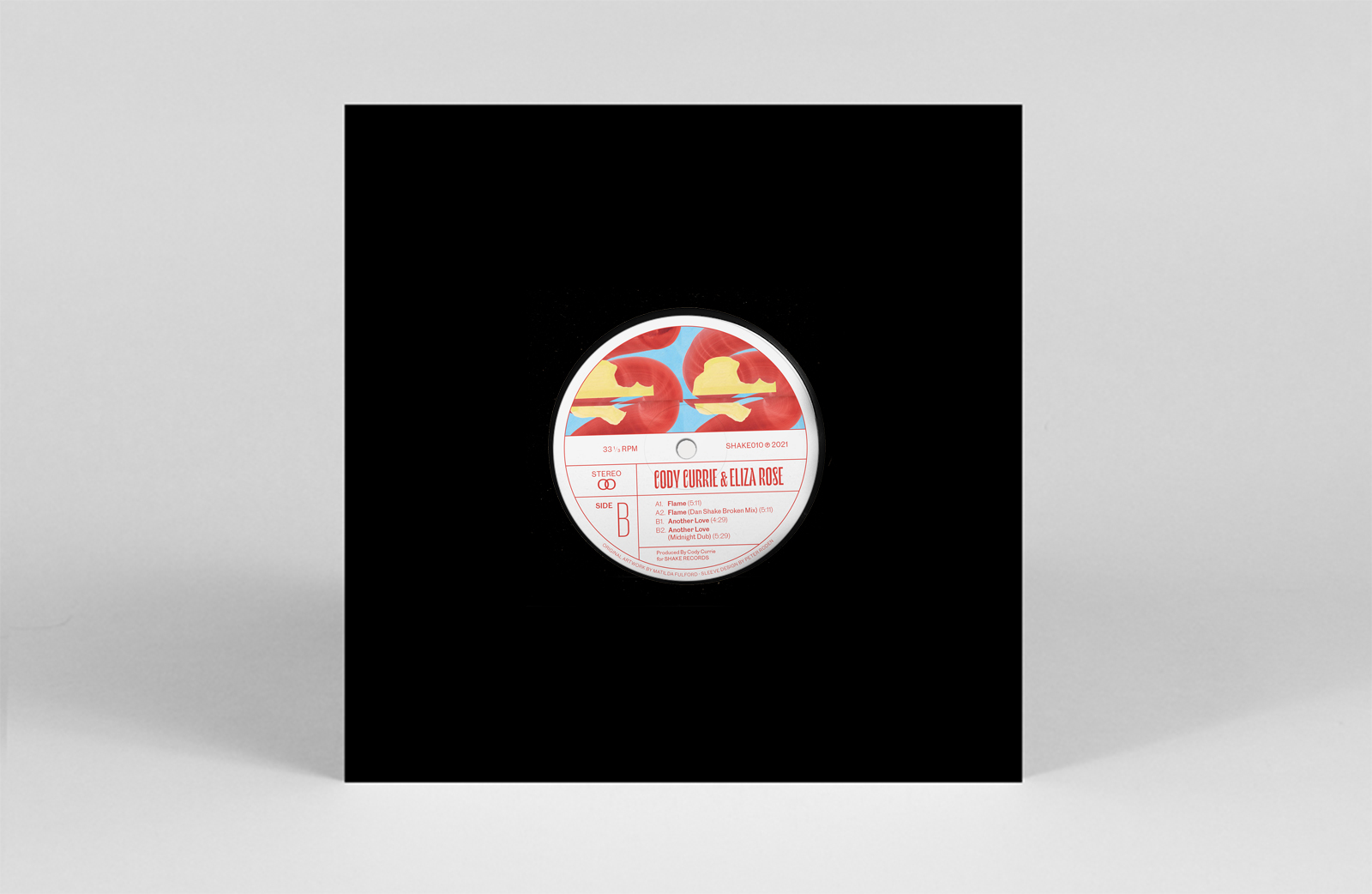 19. Cody Currie & Eliza Rose
Flame
(Shake Records)
This year saw Eliza Rose releasing her own productions and launching a label, Rosebud Recordings – to capture the sounds of "underground London", as well as to counter the whitewashing and gender imbalances in UK garage, and electronic music more generally. On Flame, released on Dan Shake's Shake Records, she teams up with Cody Currie. Across its 4 tracks – 2 originals, plus a dub and a Dan Shake remix – the EP moves between jazz-influenced house, garage, and broken beat. The collaboration is a deft move, as Rose's sultry vocals sway through Currie's laid-back production. First up is the title track, which Shake then harnesses for his rendition, flitting his edit of 'Flame' amidst broken beat. On the B-side, Eliza Rose's beguiling voice nods to early Eglo and Floating Points on 'Another Love', while gazing firmly into the future with both feet. Taking into account Flame as well as the two releases on her Rosebud Recordings imprint, Eliza is an artist set to bloom just as enchantingly as the flower she takes her label's name from. – LR
---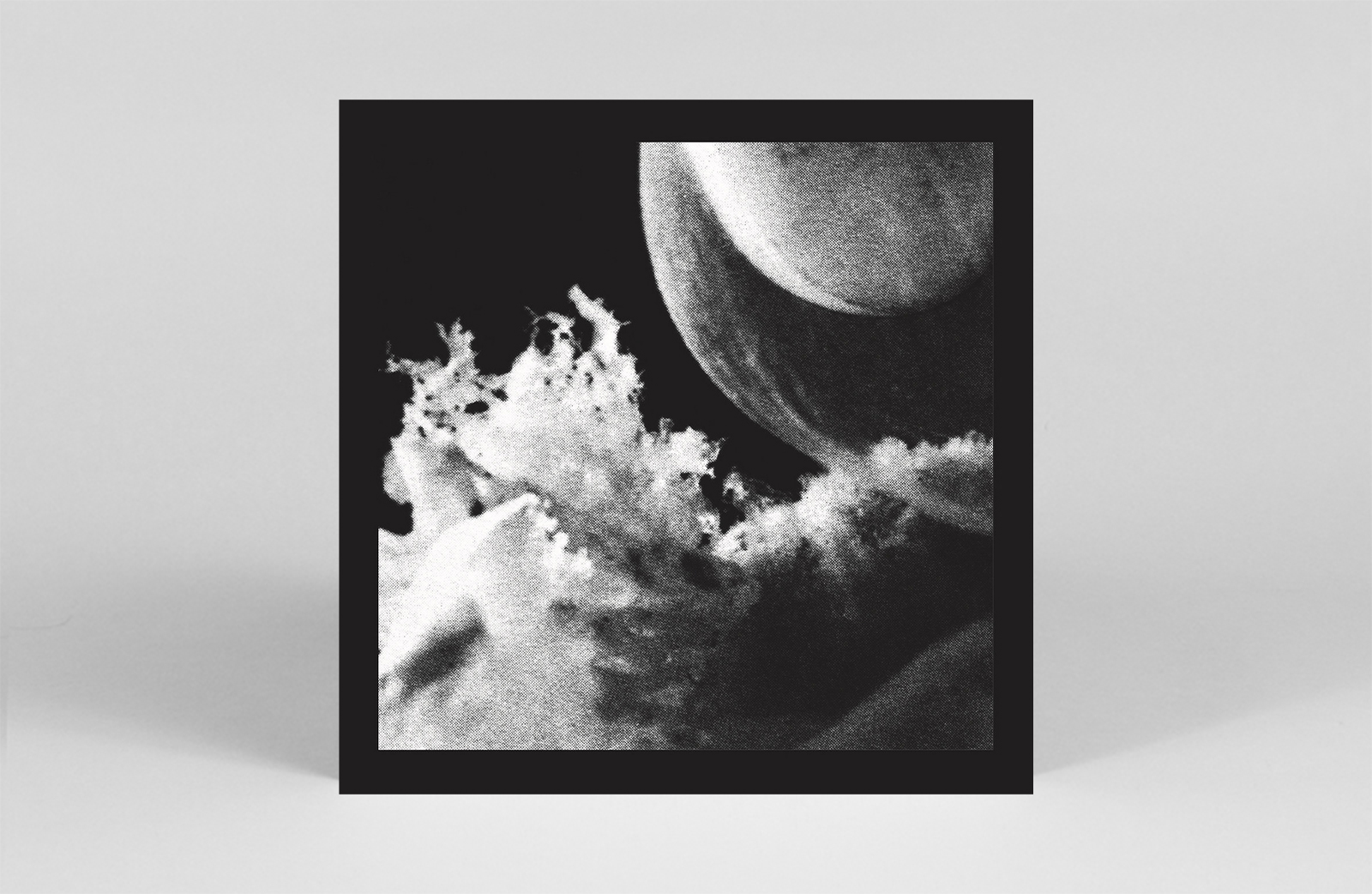 18. Jlin
Embryo
(Planet Mu)
Jlin is — rightly — known for her footwork productions. On her latest EP, however, she branches out to explore "mutant techno" strains as well. Standout tracks include the titular opening tune, which has enough vigour to single-handedly power an industrial plant, while the bleepy textures of'Auto Pilot' summon "robot cop junctions, and high speed virtual freeways in the air." If Jlin made this music as a way to get out of her own head, the effect is mutual: brain-spinning electronics so good you don't even have time to think. – LR
---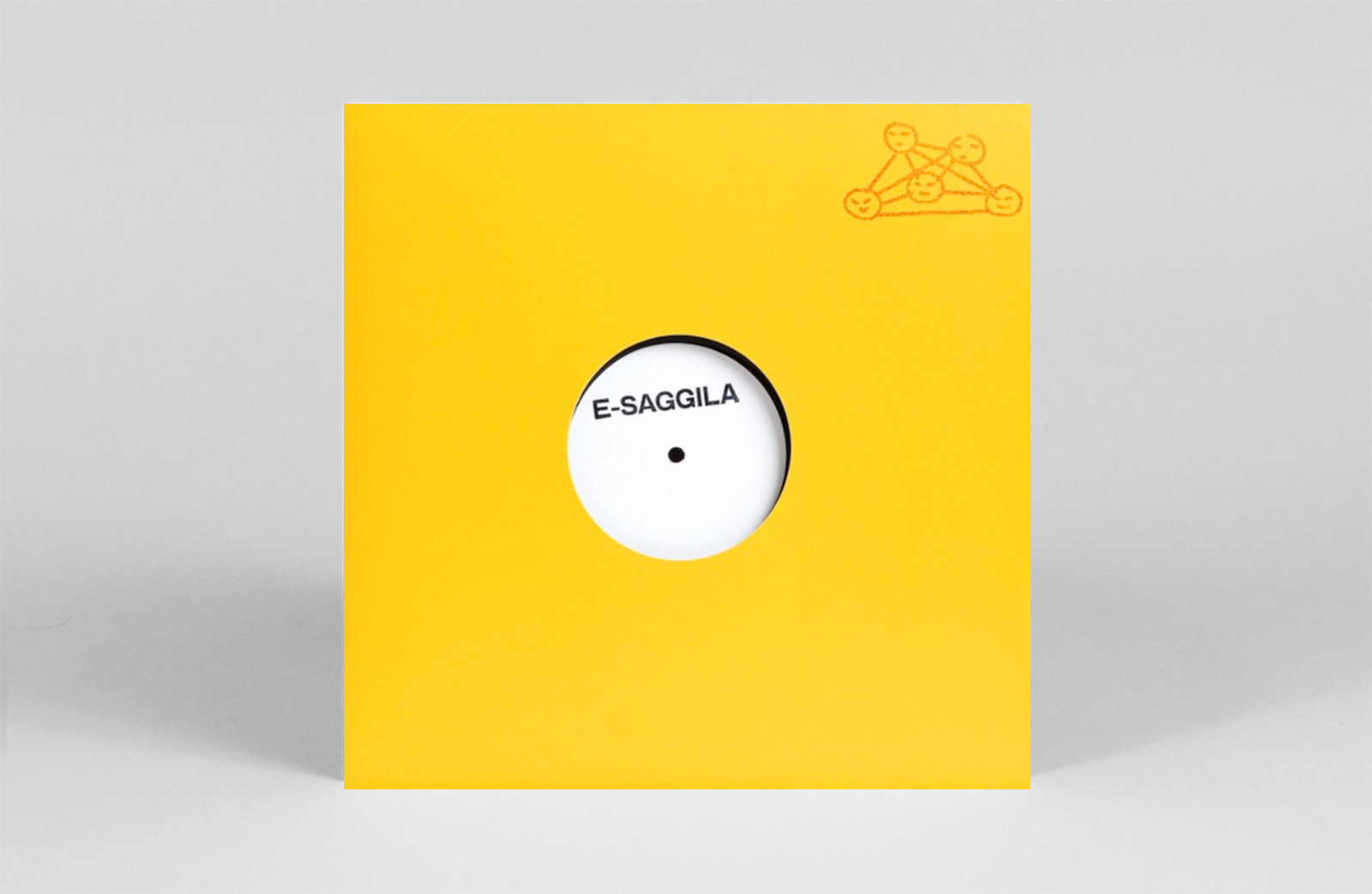 17. E-Saggila / Exploited Body
Split
(PAN)
For the fourth instalment of PAN's limited edition split 12″ series, the label welcomed Toronto beats experimentalist E-Saggila and Helsinki based 'Changeless' founder Exploited Body. Coming in hot for the dance floor, the EP serves unabashedly gorgeous industrial-techno-infused anthems. E-Saggila takes the reins on the A-side, opening with the digital junglist tendencies of 'Cluebeat', before taking things nuclear on '83C' with slamming techno. The energy does not let down on the flip side: Exploited Body pairs dramatic synth work with magnificent drum-work to craft two explosive big room techno rumblers. – EH
---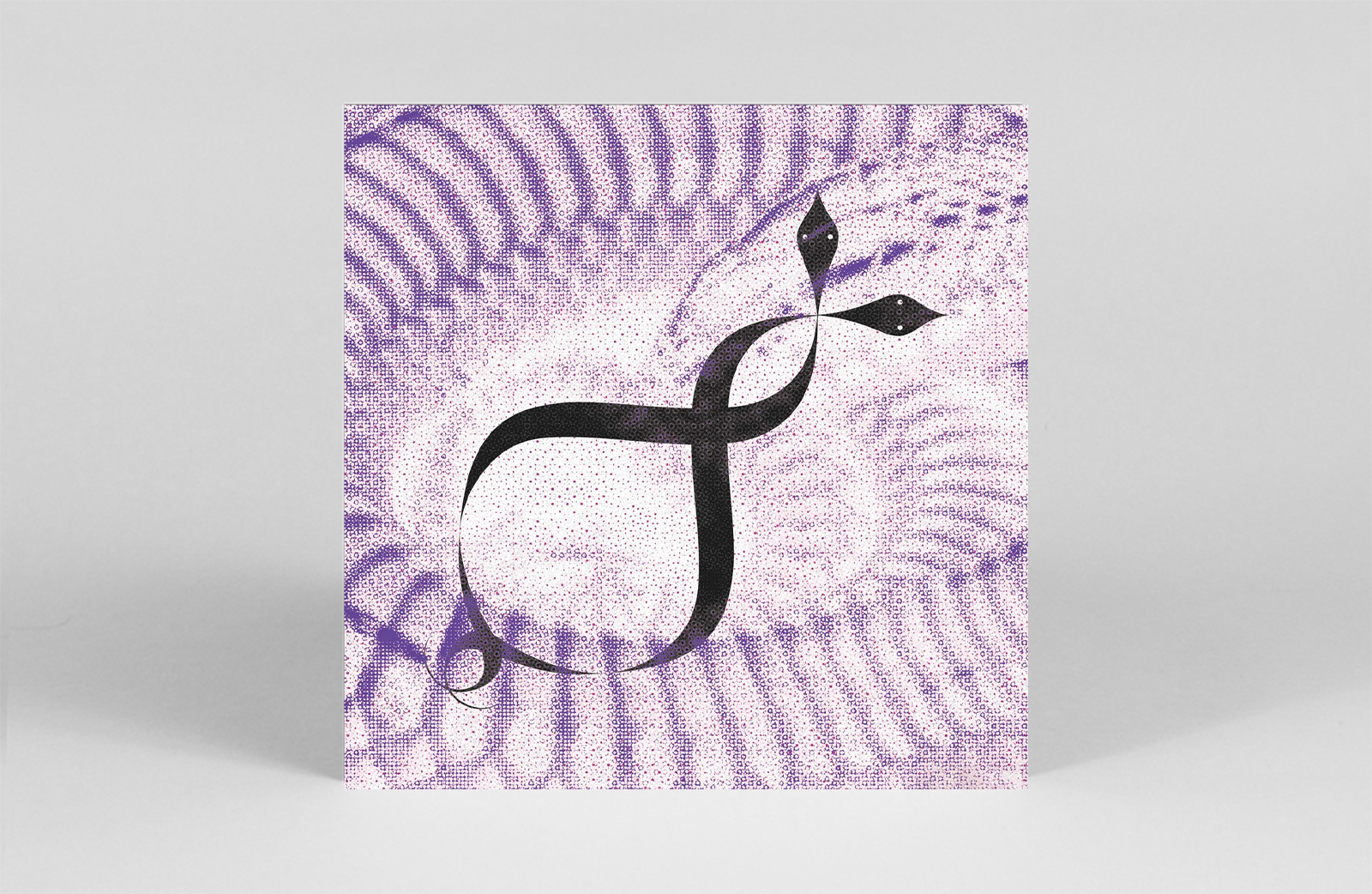 16. Ploy
Rayhana
(Deaf Test)
Honing his ability to craft whirling dervish, peak-time engine revvers, Ploy launched his Deaf Test label as a home for his own productions as well as collaborative endeavours. (The label's name refers hearing loss Ploy suffered as a chid, going deaf in one ear at a young age.) As expected, the inaugural EP, Rayhana, is from the man himself. Title track 'Rayhana' proves a fitting start, as Ploy twerks the energy up, winding a synthesizer crank ever-tighter around a baile hook. Soon after, 'Dark Lavis' employs an arabic synth riff to ramp up the energy levels, before '5G' whips proceedings into a 142 bpm on a d'n'b-like rattle. In short: yes, yes please, and here we fucking go. – GH
---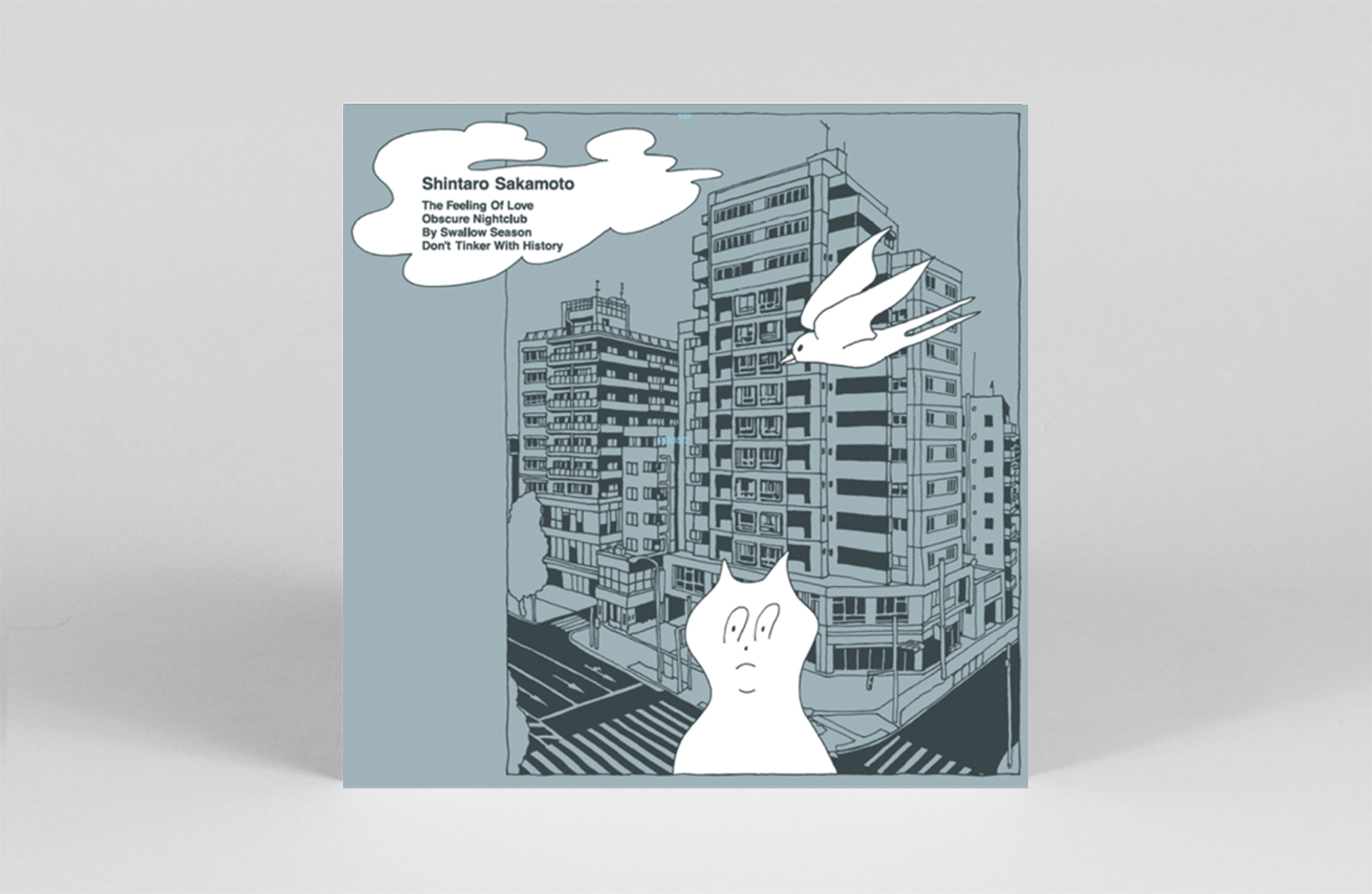 15. Shintaro Sakamoto
The Feeling Of Love
(Virgin)
Japanese musician and producer Shintaro Sakamoto is a purveyor of a uniquely psych-fuelled rock twang emitting similar aura to Haruomi Hosono. That is to say, he is not afraid to be wonderfully weird. The Feeling Of Love, a collection he recorded during the pandemic, showcases this brilliant experimentalism, in the key of his fuzzy surf rock glow. Amidst flute and slide guitar, 'Obscure Nightclub' warps high pitched singing and babies warbling into sounds that resemble chipmunks and goats rather than people. Elsewhere, 'By Swallon Season' does away with the flourishes to focus solely on Sakamoto's voice and guitar, alongside drums and a zanily funky city pop sax solo too. As Sakamoto enamours you through this giddily trippy land, you'll only wish the journey was far longer. – GH
---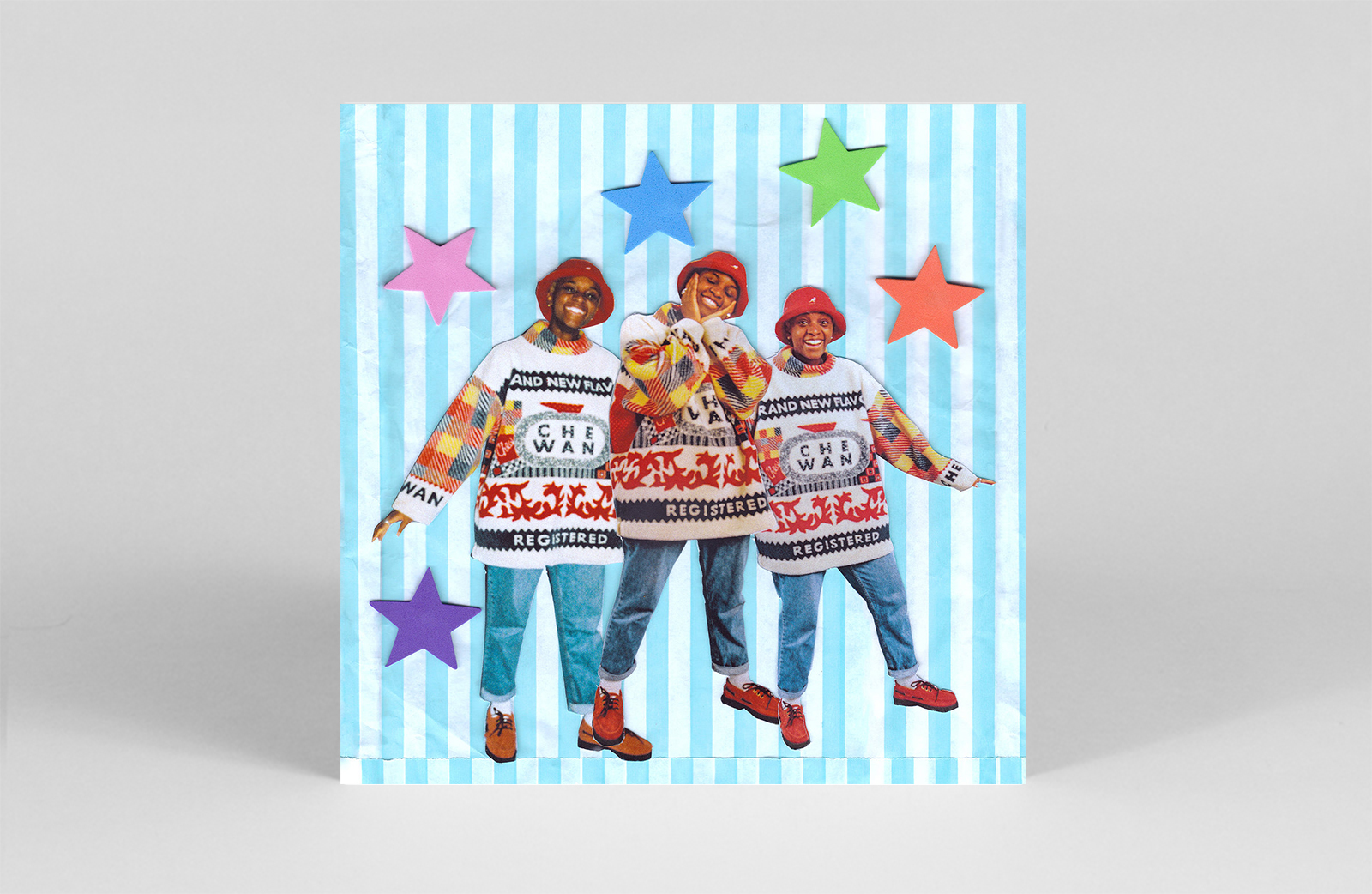 14. SHERELLE
160 DOWN THE A406
(Self-released)
Waving the torch for mach speed 160+ bpms, SHERELLE's output in 2021 has been what can only be described as killer – be it via her own productions, mixes, DJ sets, or the launch of her new creative platform, Beautiful. Alongside her own projects, she's also a formidable proponent of paradigm shifts that are urgently needed in dance music.
SHERELLE's debut 12" presents just the tip of this artistic iceberg, which also includes her excellent fabric presents mix, and the digital compilation Beautiful Vol. 1. (Both are firm favourites of the year as well.) But back to the 12" in question… 160 DOWN THE A106. As its name suggests, the title track's percussion here whips apace at 160, buoyed by a tinkling earworm of a synthesizer hook. The B-side whirls the emotions into a trippier terrain via its whacked out key twinkles and off-kilter drum patterns. With all this to show for in such a year as 2021, we can't wait to see what the continued rise and rise of SHERELLE has in store next. – GH
---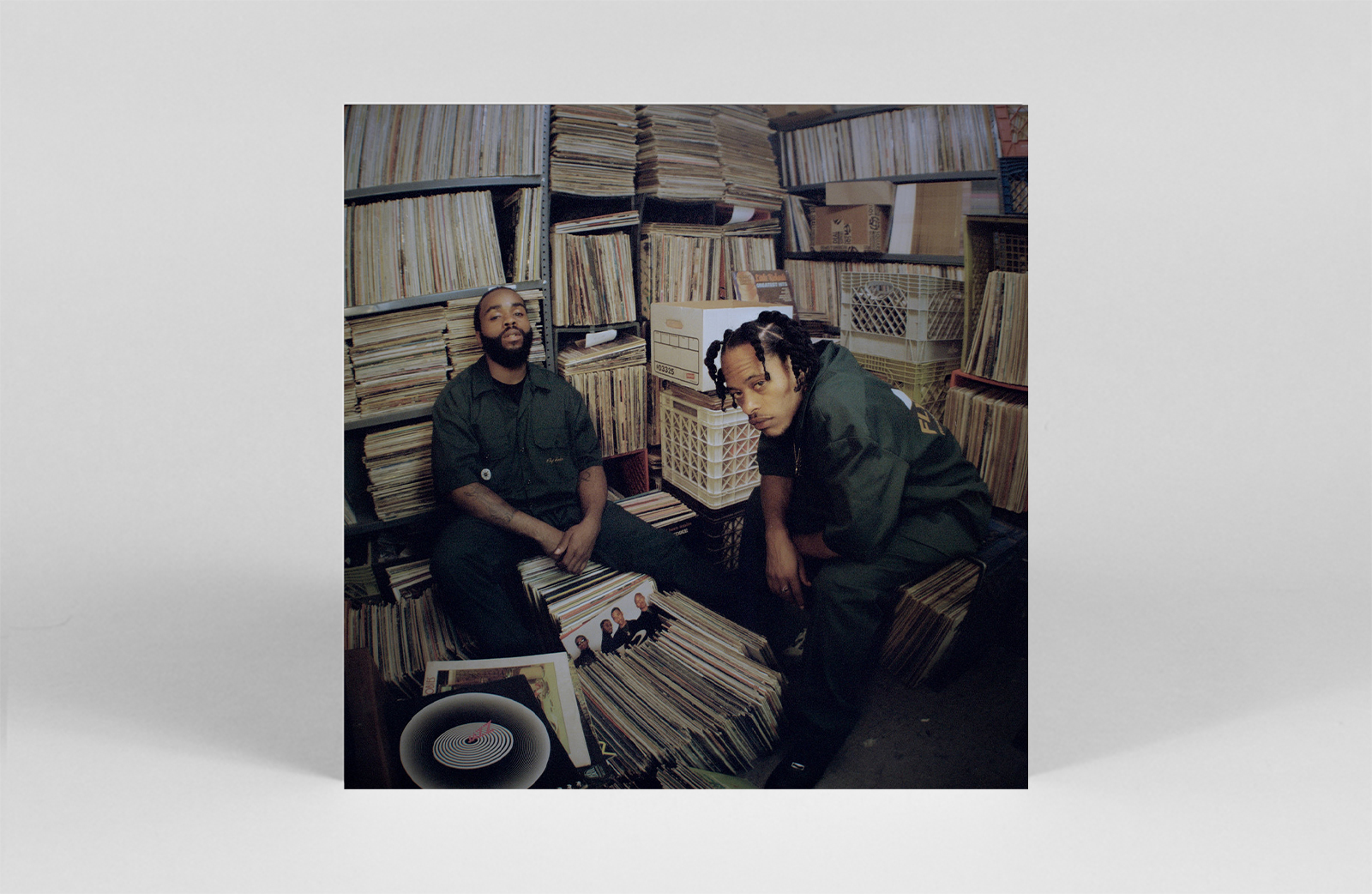 13. Pink Siifu & Fly Anakin
$mokebreak
(Lex Records)
Furthering the hypnotic haze of their heady hip-hop, Pink Siifu and Fly Anakin's followed-up their debut 2020 with the equally excellent $mokebreak. The EP marked just one facet of another super year for both, particularly Pink Siifu and his Gumbo albums, which only missed out on inclusion in our albums list due to its digital format. On $mokebreak they invite pals into the fold: Fousheé, Chuck Strangers, ZelooperZ, MAVI, YUNGMORPHEUS, Koncept Jack$on, Big Kahuna OG, 3wayslim and Peso Gordon, all lend their flow onto its soul-sampling soiree. Though the record features productions from Black Noi$e, Ahwlee, Budgie, Ohbliv, Graymatter, ewonee, and iiye, there is still sonic synchronicity across to all. That said, imagine what could transpire if someone like Inflo lent his touch to the whole shebang.
---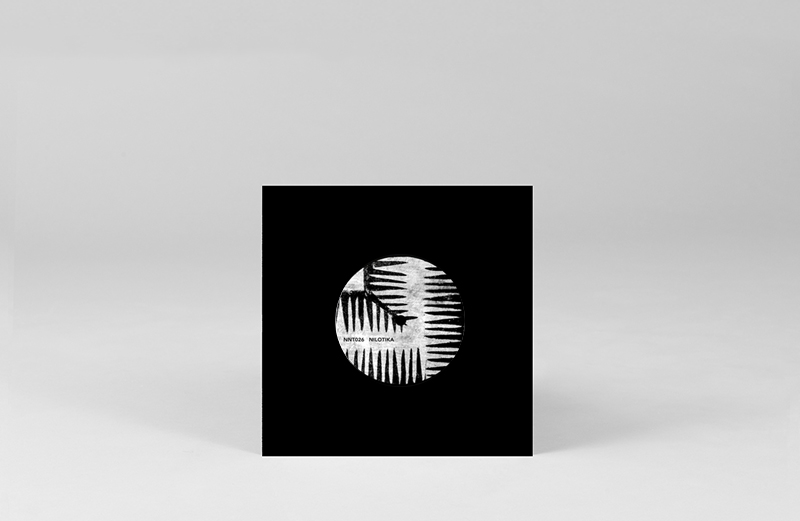 12. Nilotika Cultural Ensemble
Ejokawulida
(Nyege Nyege Tapes)
Nyege Nyege Tapes has released the astounding debut two tracker from Nilotika Drum Ensemble, whose dynamic drum work traverses the traditional language of Bungdan percussion. The band consists of seven drummers under the leadership of Jajja Kalanda, their collective energies synthesising into furious rhythmic patterns which command the attention of the listener – drawing them into the dance. The raw polyrhythms have echoes of acoustic techno and trance, each layer of percussion is complicated, intriguing and connected to different regional heritages of Ugandan music.
---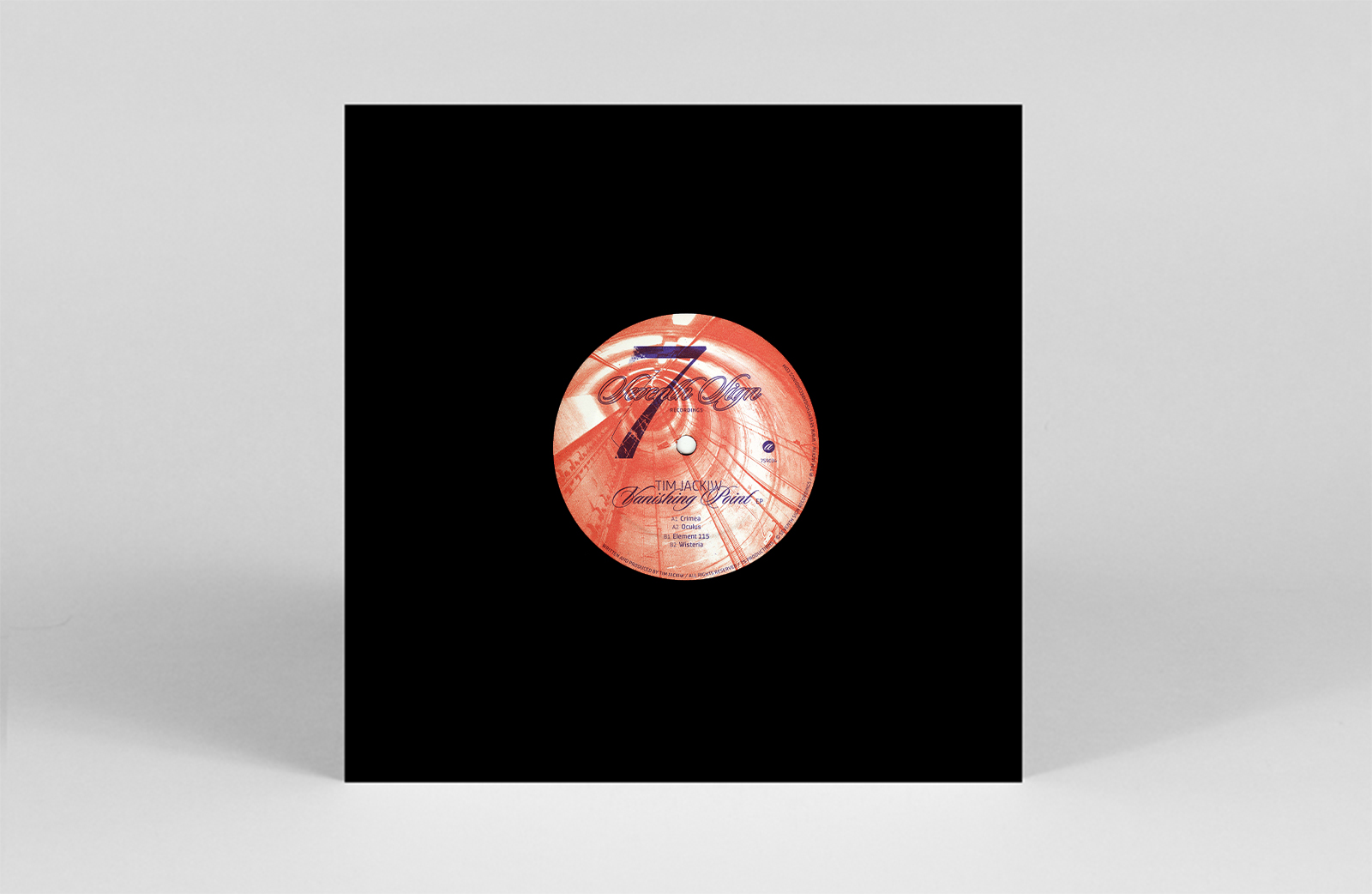 11. Tim Jackiw
Vanishing Point
(Seventh Sign Recordings)
Ah, the bewitching allure of acid hooks. In capable hands, these riffs perform like a snake charmer, dazzling you into a swaying trance. Such is the case with Ukranian/Australian Tim Jackiw's stellar Vanishing Point EP on Seventh Sign. This is best heard on the B-side thanks to the 6-minute roller 'Wisteria', which teleports you into an intergalactic dimension thanks to its endlessly catchy, looped hook that beautifully dances around sci-fi bips and bops. (The rest of the EP is, of course, wonderful as well.) We've said it before but it begs repeating: leave no B2 unturned, the best magic often lies there in wait.
---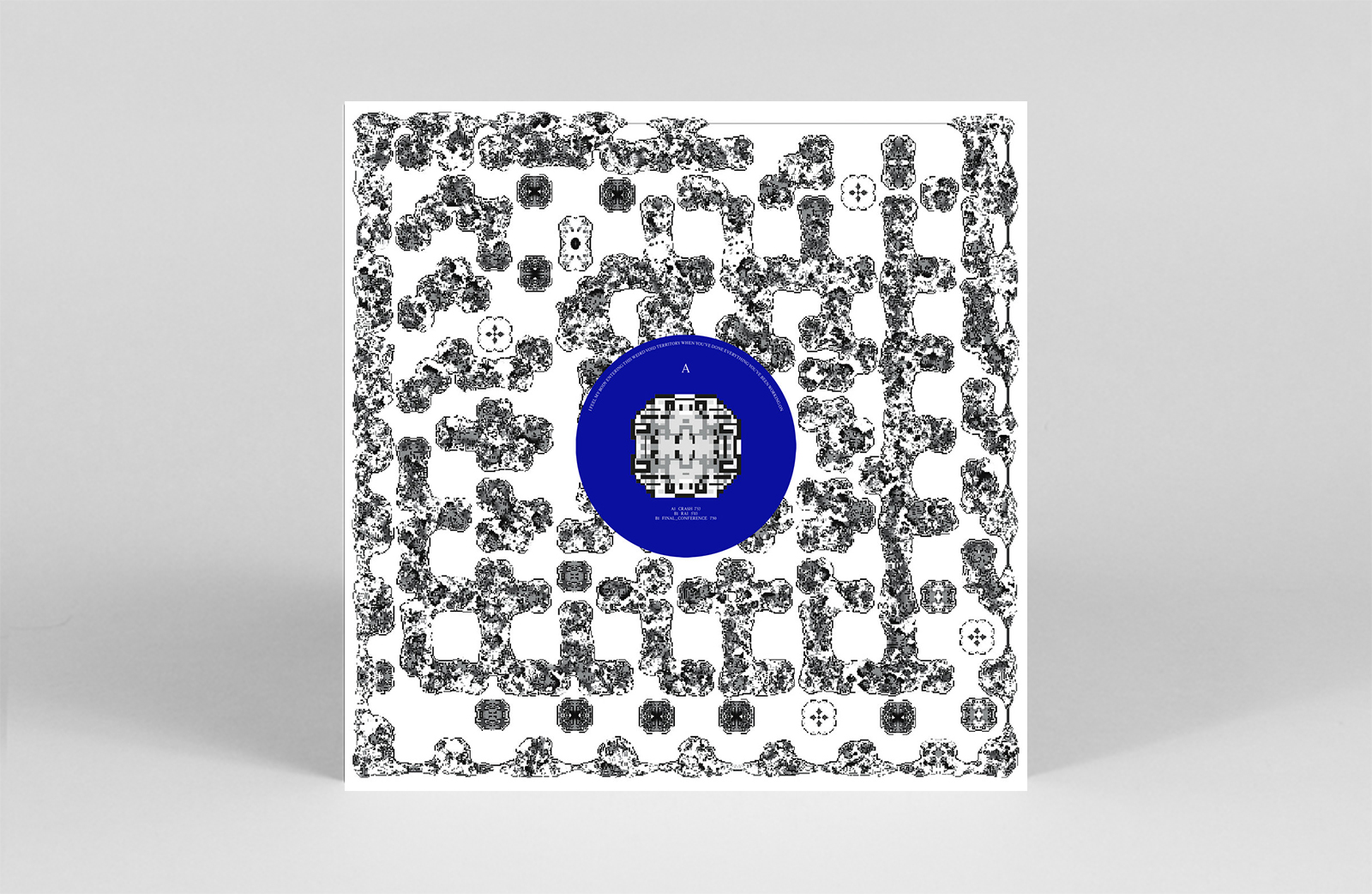 10. Bambounou x Bruce
Final Conference
(Bambelabel)
Parisian artist Bambounou glided into 2021 on a high with the launch of his own Bambe imprint. Its solid, inaugural release Cascade — featuring some our favourite artwork of the year — saw Bambounou diving headfirst into a trippy acid lair – well worthy of many repeat listens. However, Bambounou's split EP with Bruce that most thrilled and trilled, taking those aforementioned sensibilities, and presenting three cuts for varying emotions. Final Conference opens with the slithering live wire techno of 'Crash', swiftly weeding out any fainthearted. In comes the euphoria of Rai's gleaming synthesizer swirls – one of the year's most joyful techno tracks in a year decidedly devoid of euphoria elsewhere. In fitting fashion for two producers unafraid to make their cuts and dance floops freekeh, title tune 'Final Conference' drops the bpm and the mood down into hypnotic, getting 'late-night-deep' terrain.
---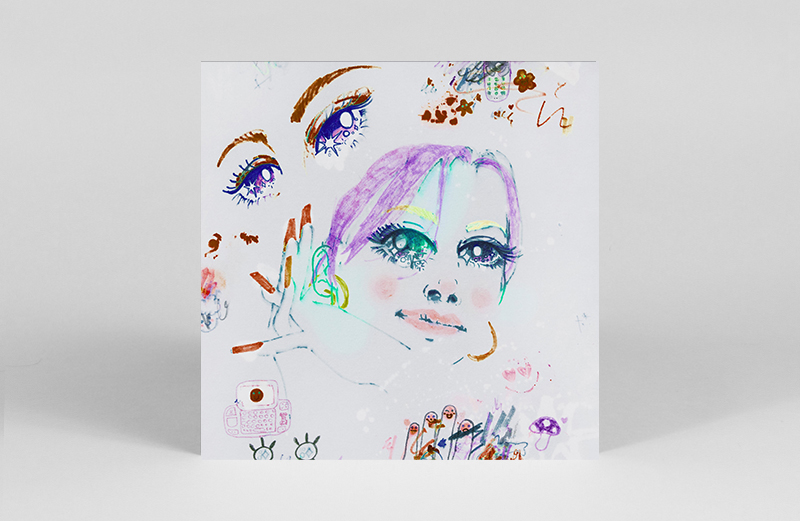 9. Logic1000
You've Got The Whole Night To Go
(Because Music)
Australian-born producer Logic1000, continues to hone her craft with precision and a keen ear for detail, as well as demonstrating an ability to pen catchy, pop hooks that are still rooted in the underground. You've Got The Whole Night To Go recreates the atmosphere of a perfectly acoustically-treated nightclub, boasting luxurious instrumentation, and a deft use of separation and reverb allowing each element to breathe. Old school charm permeates the record, navigating through bouncy electro, cowbell-laden techno, 90s rave and garage – each track with its unique personality, as if capturing snapshots of a long night on the dance floor. – AW
---
8. Blawan
Woke Up Right Handed
(XL Recordings)
While Blawan may have embraced farm life during the Coronavirus pandemic, having become a full-time dairy farmer in Germany, there's nothing pastoral about Woke Up Right Handed. While 'Under Belly' is a standout courtesy of its haunted funhouse meets wonky club sonics aesthetic, the EP's four other tracks are no less strong. Bursting through skittering drums, Blawan's own vocals, and wily electronics, the EP is a perfect soundtrack for afterparties across the globe. For an artist so firmly rooted in 'heads down' techno — look no further than 'Immulsion' — Woke Up Right is a powerful statement of experimentation and artistic freedom. – LR
---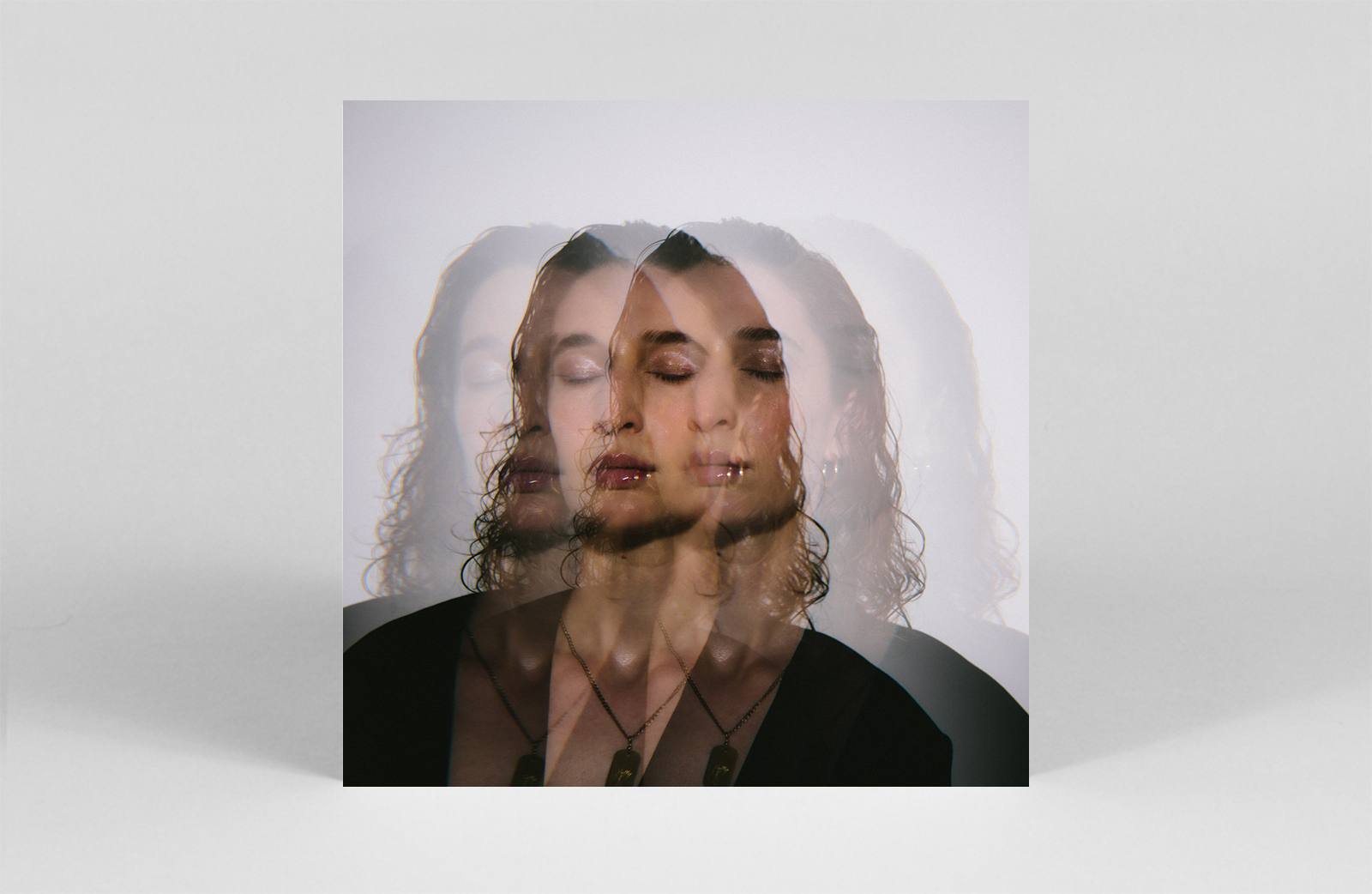 7. Elkka
Euphoric Melodies
(Technicolour)
Elkka aka Emma Kirby – the London based DJ, producer, and label head – makes her debut on Ninja Tune sub-label, Technicolour with two stellar EPs Euphoric Melodies, and Harmonic Frequencies. It was Euphoric Melodies that we returned to over and over again, creating a dance floor anywhere we played it thanks to its five tracks of ecstatic hooks. Amidst glittering synthesizer builds, Euphoric Melodies explores moments of intimacy against thriving desires to be present and in public. Beyond its thematic inspirations, these tunes are as catchy as they come, reminding of the mesmerising qualities of Four Tet or Caribou at their best. By playing with varying bpms across its 5-tracks, you're able to hear the breadth of Kirby's talents as a producer. For example, opener 'Burnt Orange' is a tender anthem, dipping a low-slung vocal loop into its shimmery hook. Elsewhere, 'Alexandra' is a pulsing build of young hedonism. Across all, Euphoric Melodies bubbles with warmth, inviting the listener in, and allowing the body to recalibrate. No small feat, given the year we've all had. – EH
---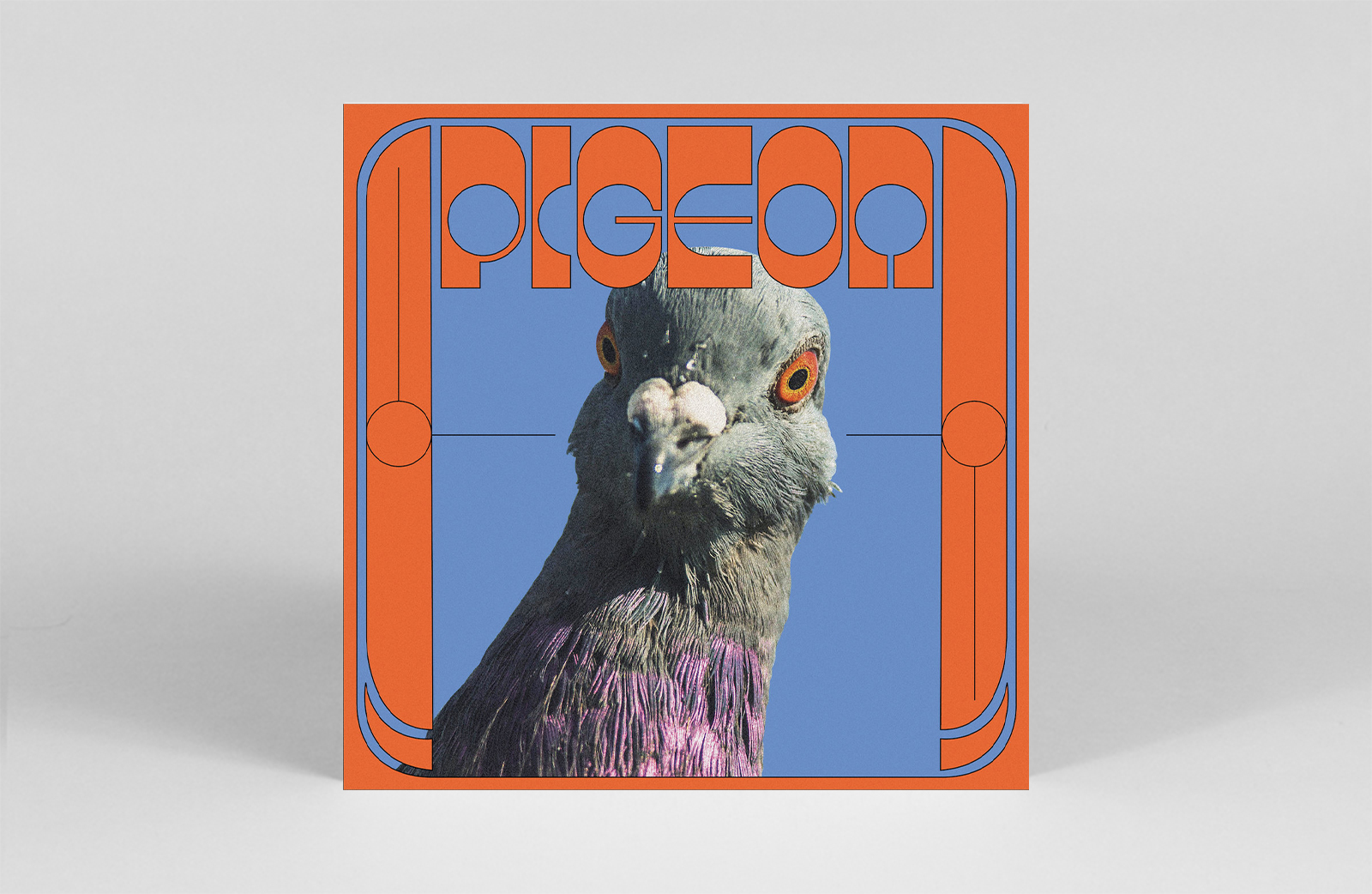 6. Pigeon
Yagana
(Soundway Records)
Yagana was born in the same way all great records are: an impromptu post-pub jam session. Just as Pigeon seems to hold a youthful, free-flowing energy, so too does their debut EP, connecting the dots between Afro-disco, no wave, jazz, disco, and vintage-sounding synth experiments. However, the true allure of Yagana lies in Guinean singer Falle Nioke's vocal power; singing in Susu, Wolof and Malinke, he explores lust, homesickness, family and separation with a rare and striking emotional deft. Ultimately, Yagana is a blazing EP that confidently manages to achieve what the best debuts strive for: it creates excitement for the future. – LR
---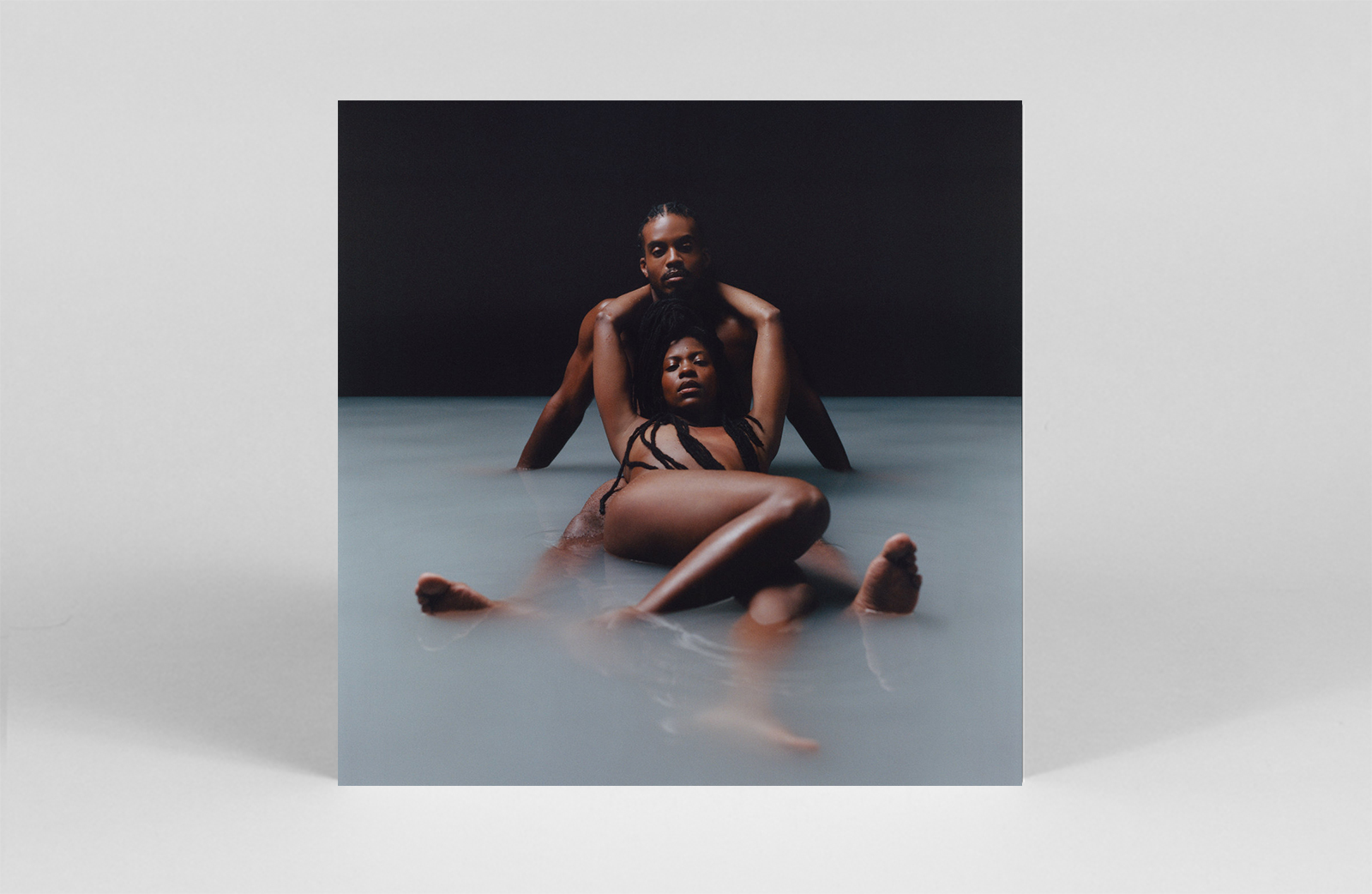 5. cktrl
zero
(Self-released)
Few records this year are as emotionally evocative as cktrl's zero. Akin to slowly sipping a philtre, cktrl's harp and clarinet swell throughout the body, warming and cooling the soul in equal measures. While instrumental track 'mazes' is serene in its own right, the crux of the EP lies in its vocal contributions. Mereba's heart-rending voice seems to stretch out across the universe like a beam of light as she calls out "from infinity to zero", while anaiss, Annahstasia & Anajah's vocals layer and flow through and around each other. cktrl may present zero as a study of love, but the EP appears to be so much more: a celebration of freedom and transformation. – LR
---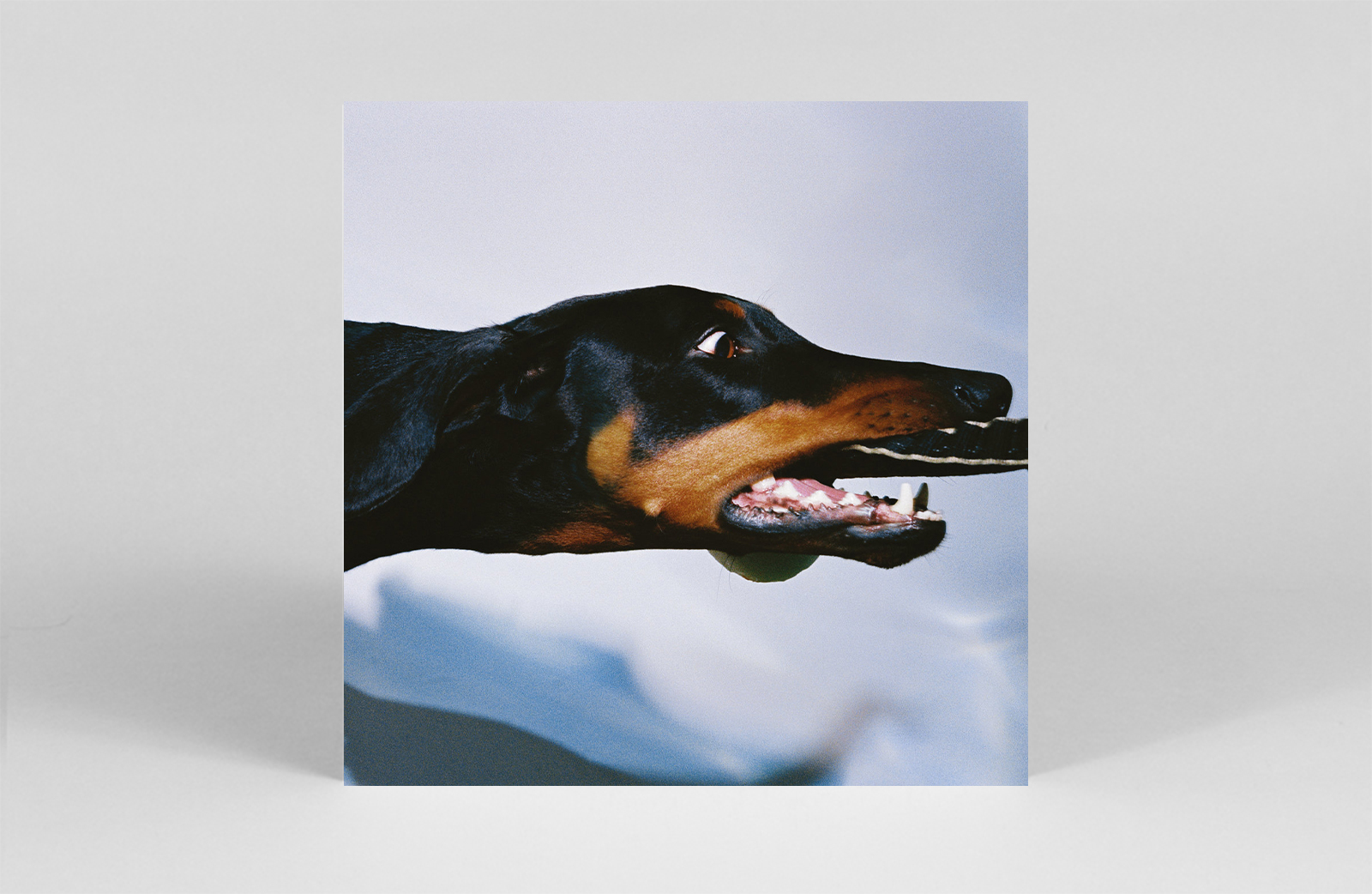 4. Overmono
'Diamond Cut' / 'Bby'
(XL Recordings)
If you've been to any club or festival over the past 12 months, you'll have heard Overmono's tunes deservedly ringing out on high from speaker stacks: a future garage vocal flutter here, a singalongable techno synth hook there. Building on their rise in 2020, the brother duo has managed to resoundingly win the hearts of dance-loving denizens over the past year. This is a testament to their ever-growing strength in creating electronic anthems, with a little twist or two – largely drawing upon techno, garage, and breakbeat to create their tracks.
Any of their releases from the past 12 months could have topped our end of year favourites, particularly their Fabric mix, which also features their brilliant 'So U Kno'. The most recently released 12″, 'Diamond Cut' / 'Bby' firmly tops our year – presenting two tracks that will appeal to both the 5am power-hour crew, as well as peak-time hands-pumping afficionados. A-side 'Diamond Cut' weaves sultry r'n'b vocal loops through its dubbed-out bass wobble to transfixing effect; it's a show-er as well as a grower – one for the heads that has mass appeal. On the flip, 'Bby' is a different side to the same sonic coin as their much loved track 'So U Kno', via a more twinkling late-night, eyes-closed lens. – GH
---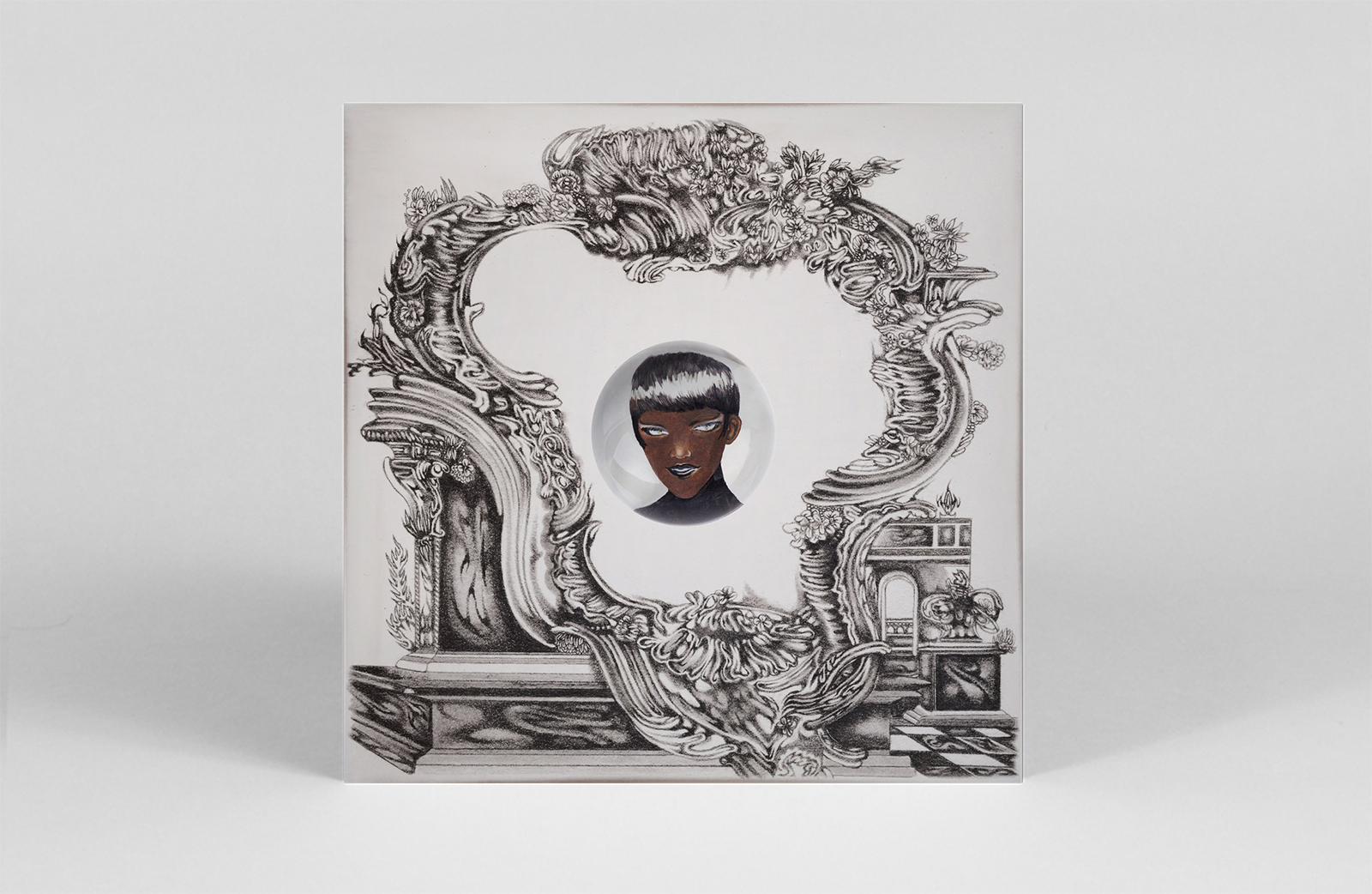 3. Yves Tumor
The Asymptotical World
(Warp)
Ever skilled maestro of gleeful rock skuzz, Yves Tumor followed Heaven To A Tortured Mind – one of our favourite albums in 2020 – with the surprise, and extremely welcome, release of The Asymptotical World. Throwing off the glam rock glitter of the LP, Tumor effortlessly dippes between post-punk, pop rock, grunge, and even new wave realms on The Asymptotical World's 6-tracks. By the end of it all, Yves Tumor's star glows even brighter, elevating his ascension to today's modern rock throne further still. – GH
---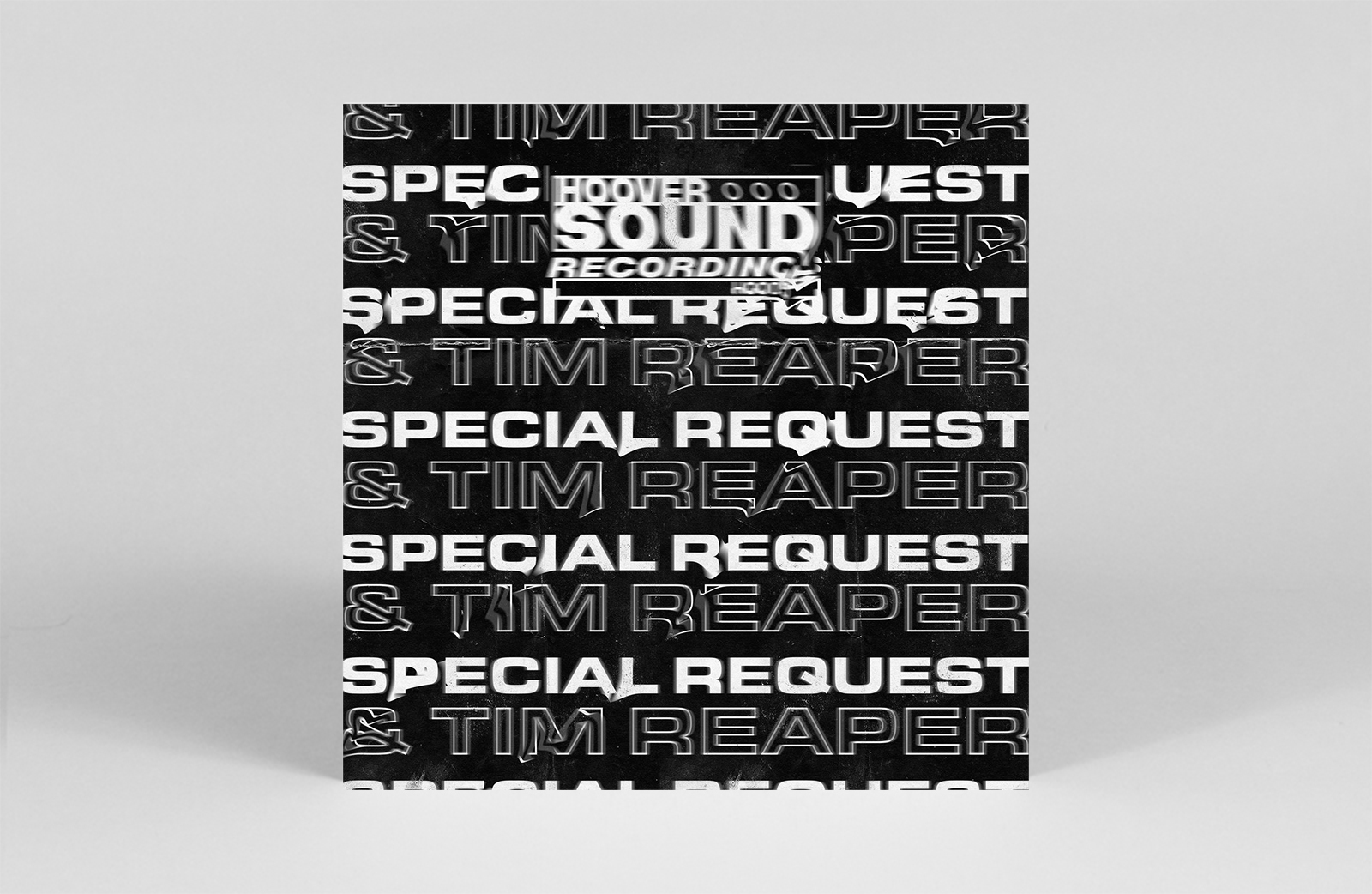 2. Special Request & Tim Reaper
Hooversound Presents: Special Request x Tim Reaper
(Hooversound Recordings)
Following on from its launch in 2020, SHERELLE and NAINA's Hooversound Recordings label has had what can only be described as a killer year. However, it was the collaboration between the ever prolific Paul Woolford under his Special Request alias and Tim Reaper that was most striking, and most played.
Comprised of four reworks of tracks from Special Request's 2019 album Zero Fucks, the EP sees Reaper taking these tunes, and transforming them into something excitingly new – as any great remixes should.
While opener 'Elysian Fields' moves through smooth-as-mercury breaks, 'Straight Off The Block' adds frenetic and heavy drums to get the party going. Elsewhere, 'Quiet Storm' stays true to its name with shimmery electronics and floaty vocal samples offering an — at times — almost melancholic take on Special Request's original track, before 'Pull Up' toys the line between crystal clear electronic sparkles and rave-ready jungle moments. While Reaper has had a great year — with stunning releases on Banoffee Pies White Label and Lobster Theremin — his collaboration with SR stands out for its level of emotionality, something we love to see in our favourite d'n'b. – LR
---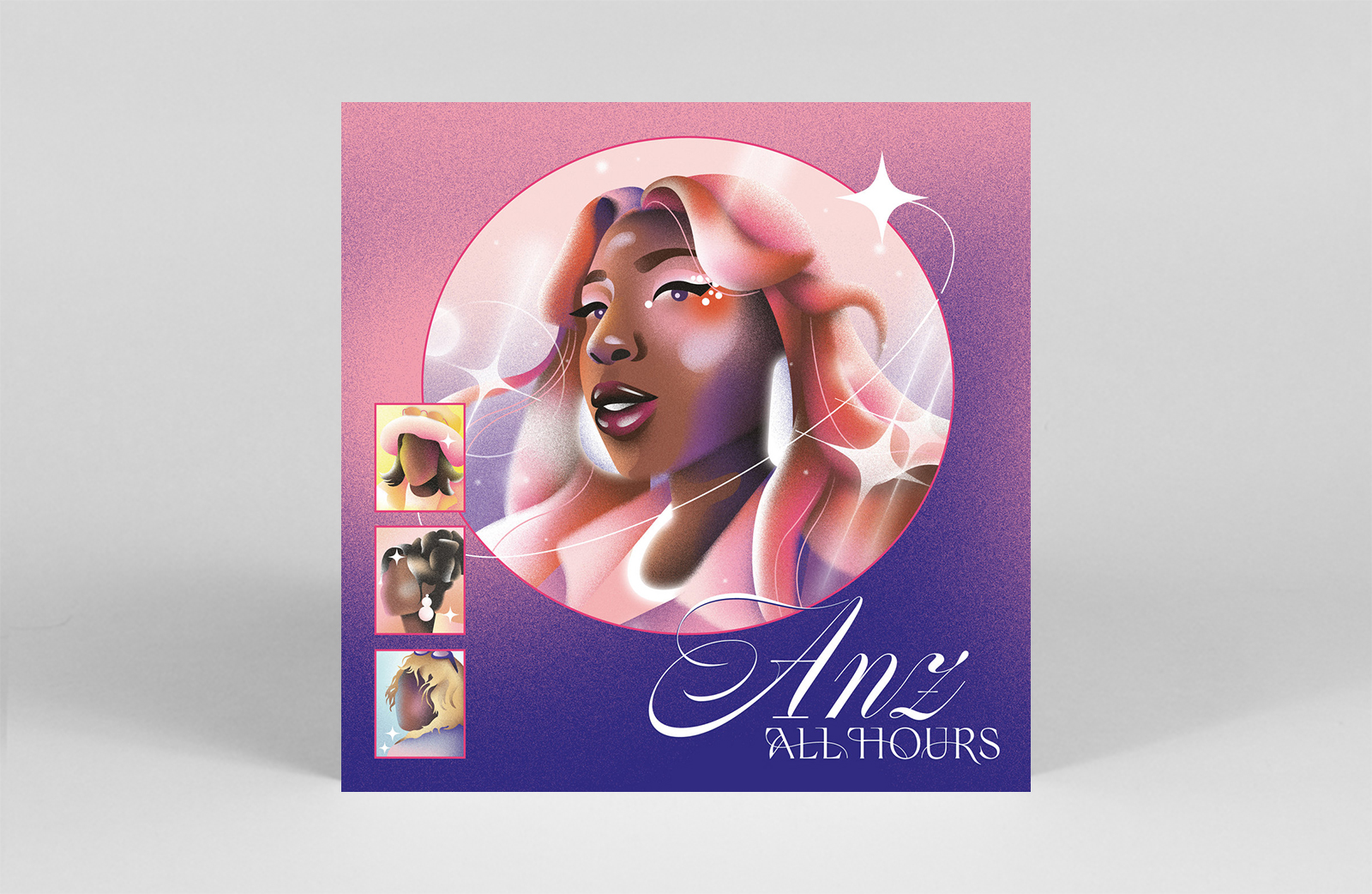 1. Anz
All Hours
(Ninja Tune)
"Am I imagining or did I catch you singing my song? I think you're into me", belts George Riley in the opening of Anz' joyously dance pop-hued 'You Could Be'. It is as much a coy croon to a potential love interest as it is a declaration to anyone who hears Anz's music nowadays. 'You Could Be' is also an unlikely turn from a producer who some might previously have labeled as a techno artist – for those insistent on putting her into a reductive box, that is. That's the beauty of watching Anz's growing production wizardry in motion. Her UK dance influences, and output, are increasingly difficult to define, thanks to the breadth of sounds her production prowess spans. Anz is as likely to release shuddering electro, slamming breakbeat, and zippy UK funky as she is uplifting dance pop, synth-ditties, and nods to chart topping garage bops.
Her Ninja Tune debut, All Hours, crafted as "a soundtrack for 24 hours, from sunrise to the next", brilliantly encapsulates the kaleidoscope of emotions within a night out, bouncing between highs and lows in the very same song. 'Decisions (AM Intro)' glimmers into the pop euphoria of 'You Could Be'. Soon, the skipping, funky vocal loops of 'Real Enough To Feel Good' enter the foray, to be brought careening back down to earth with the slapping electro of 'Inna Dance. At first, or even the fifth, listen, 'Last Before Lights' throws a chaotic assortment of influences into the mix, before summoning harmony out of cacophony. Much like the final moments before club lights come on, you're left with an ear-to-ear, grinning sparkle of the night, echoed in 'Quest Select (AM Outro)'.
Rather than becoming a try-hard pastiche of trendy dance tropes, Anz moves entirely in the other direction. The EP is the most excitingly realised statement of her electronic intent yet. This is by design, of course. On All Hours, she has built each track to seamlessly unfold into another, realising the concept, and creating a perfectly soundtracked night – no matter where you are – along the way. – GH
---