Published on
December 8, 2020
Category
Features
The reissue LPs, compilations, and box sets that shaped our year.
There is great power in resurrecting a record. Reissues can shine an overdue light on lesser-known artists, albums, and scenes – bringing well-deserved recognition for an output that was sadly overlooked when it was first released – oftentimes altering musical representation in the process.
Others restore coveted, holy grail fare in new pressings that broaden a record's availability well beyond the small group who can afford exorbitant original LP prices, to make it accessible for all – sharing the joy of its sounds far and wide. Elsewhere, meticulously engineered remasterings can rejuvenate recordings that are both belovedly familiar and mysteriously unknown, thanks to a devotion to sonic recreation in vinyl form.
The most affecting reissues combine all of these elements, into beautiful packages that reframe music cultures' narratives through sound.
From Brazil to India to Japan to Lebanon and beyond, these are the reissues we adored this year.
VF Magazine's end of year coverage highlights our favourite records from the past twelve months – music the editorial team returned to over and over again in 2020.
---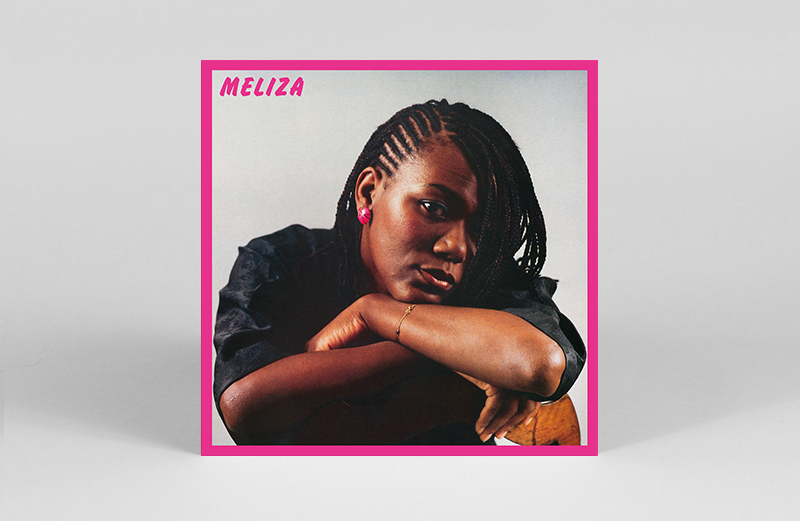 29. Meliza
Meliza
(Hot Mule / Secousse)
Meliza's self-titled 1984 album, filled with top-tier, lo-fi, synth-fuelled, electro-zouk gems, saw its first reissue this year. The party-pep-ready album was originally recorded in Paris, when a then 18-year-old Meliza (aka Jeannine Sifflet) met producer Alex Dorothee, with Dorothee going on to compose, write and arrange their LP. Shortly thereafter, the pair moved back to Guadeloupe following the album's releases, appearing on local TV stations and radio to promote it. Despite these efforts, the music failed to resonate widely, and faded from cultural consciousness. Thanks to mysterious and mighty algorithmic forces on YouTube – responsible for more than a few resurrections of sonic masterpieces in the digital age – a 2013 upload of 'Paradis En Moon' sparked a modern-day revival of interest in the album, leading to its very welcome return on Hot Mule / Secousse. – Gabriela Helfet
---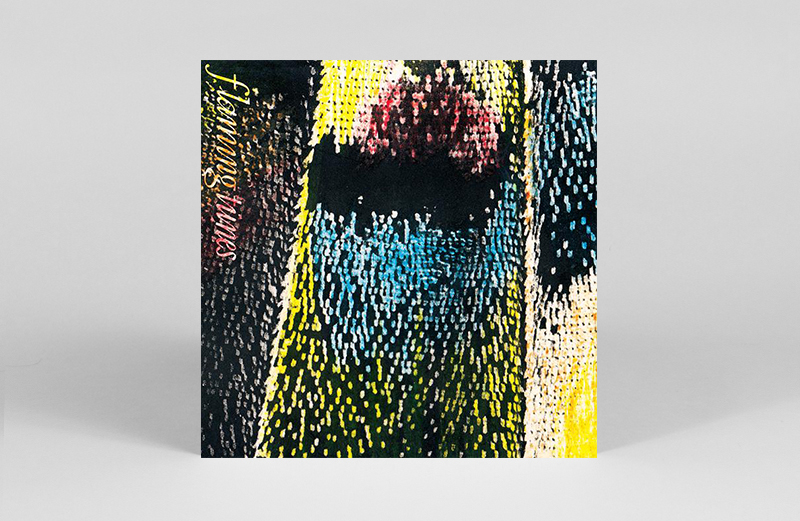 28. Flaming Tunes
Flaming Tunes
(Superior Viaduct)
Flaming Tunes' 1985 self-titled solo album got its first vinyl release courtesy of Superior Viaduct this year, having been originally released on cassette only during 1985. The duo – formed of childhood friends Gareth Williams and Mary Currie – recorded the album using clarinet, piano, bells and whatever instruments they found around them. Their DIY ethos subsequently translates to a lo-fi, experimental feel, complete with elements of "'60s Canterbury psych-folk", sonic collages, echoes of new wave, and field recordings of the natural world.– Lazlo Rugoff
---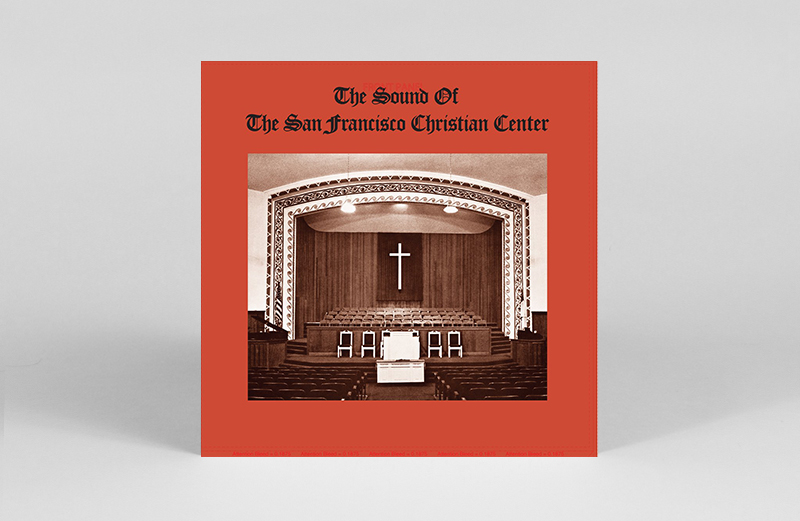 27. The Sound Of The San Francisco Christian Center
The Sound Of The San Francisco Christian Center
(Cultures Of Soul US)
Gospel emerging from the churches of US cities during the '50s and '60s still influences today's contemporary sound across various genres – whether through samples, reissues or as a source of sonic inspiration. When The San Francisco Christian Center opened in 1954, it created a legacy of deeply spiritual music in a city where its poorest and most vulnerable were disenfranchised, giving a vital voice to those who might not have felt like they otherwise had one. This collection of music coming from the church not only provides a historical context, it also offers a transcendent listening experience, particularly 'Joy', which wholly embodies that feeling. Regardless of your religious preferences, The Sound Of The San Francisco Christian Center will move you. – Jesse Bernard
---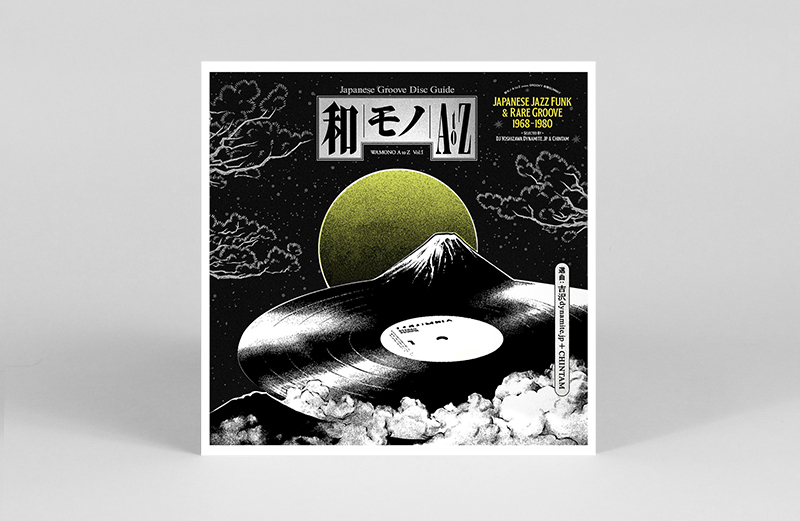 26. Various Artists
WAMONO A to Z Vol. I – Japanese Jazz Funk & Rare Groove 1968-1980
(180g)
DJs Yoshizawa Dynamite and Chintam dive into Wamono music – a term for vintage Japanese records encompassing a wide array of genres – to select rare Japanese funk, soul, groove, and disco records from 1968-1980 in this collection on 180g. The ten-track affair spans from seductive late night groove – 'A Touch Of Japanese Tone', to jazz funk fusion – 'Flying Easy', to free flowing jazz 'Go Go A Go Go', finding links between them all. As a whole, WAMONO A to Z Vol. I is a veritable, Nippon-centred, sonic treasure trove for hardened crate diggers, with the second instalment in the series already on the way early next year. – LR
---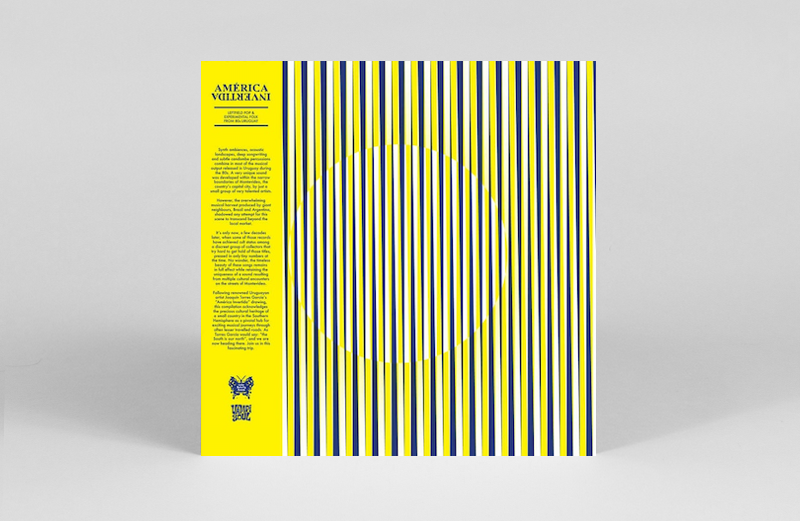 25. Various Artists
América Invertida
(Vampisoul)
During the late eighties, a small cohort of artists in Uruguay's capital city, Montevideo, began mixing traditional candombe dance rhythms with drum machines, acoustic guitars, and dream pop-sensibilities. Arriving like a long-delayed postcard, América Invertida seeks to relay this period's more experimental tendencies. Spanning from folk-meets-new-age (Jaime Roos & Estela Magnone's 'Tras Tus Ojos'), to glistening ambient washes (Contraviento's 'Desencanto'), and repetitive soothing percussives (Eduardo Mateo's 'El Chi-Li-Ban-Dan'), the compilation succeeds in shining a welcome light on the lesser-known South American scene. – LR
---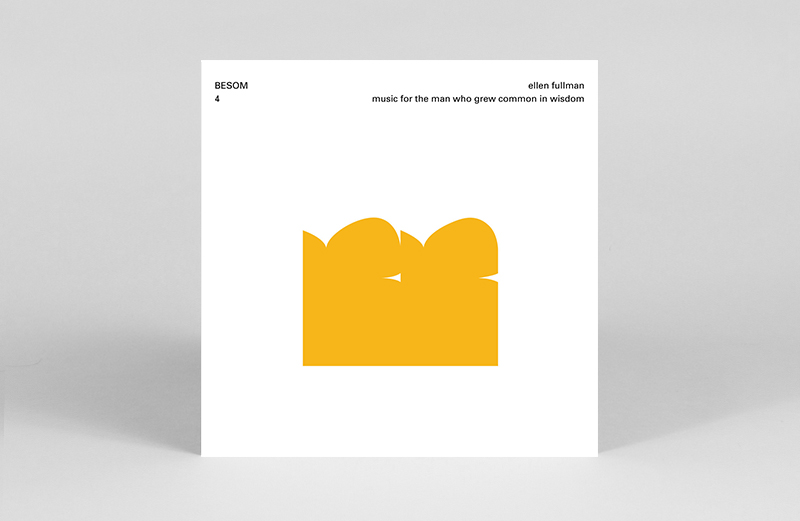 24. Ellen Fullman
Music for The Man Who Grew Common in Wisdom
(Besom Presse)
Following a vital reissue of Ellen Fullman's 1985 LP The Long String Instrument, Besom Presse stepped-up to cap off a retrospective of her eighties output with the double LP set, Music for The Man Who Grew Common in Wisdom. Zoning in on 1987, and collecting cassette tracks for their first vinyl release , In the Sea further delights in the swirl of overtones that Fullman draws from 70-foot long metal wires, and a wooden resonator. With a philosophy of "letting the strings sing their own song", and a deep understanding of tuning and minimalism, In the Sea is a serious quest into vibration, and the inner workings of sound. – JH
---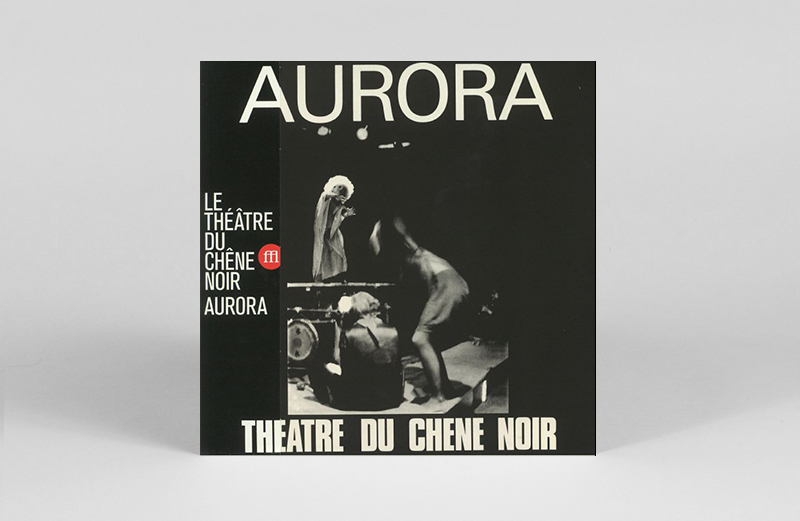 23. Théâtre Du Chêne Noir D'Avignon
Aurora
(Souffle Continu)
During 1971, a group of actors from Théâtre Du Chêne Noir D'Avignon, led by French playwright Gérard Gelas, took up residence in a 12th century chapel in the city. Their debut album Aurora – adapted from the original stage production of the same name – got its first vinyl reissue via Souffle Continu this year. Telling the tale of the children who fight to protect Earth from a specifies of bird-like creatures who fly across the galaxy enslaving planets, the album presents an eclectic array of thrillingly avant-garde sounds – from growling French vocals, and ritualistic murmurs, to haunting flutes, and flashes of erratic drums. Well-suited for winter solstice listening – or for any sacrificial rituals you may have planned in the future. – LR
---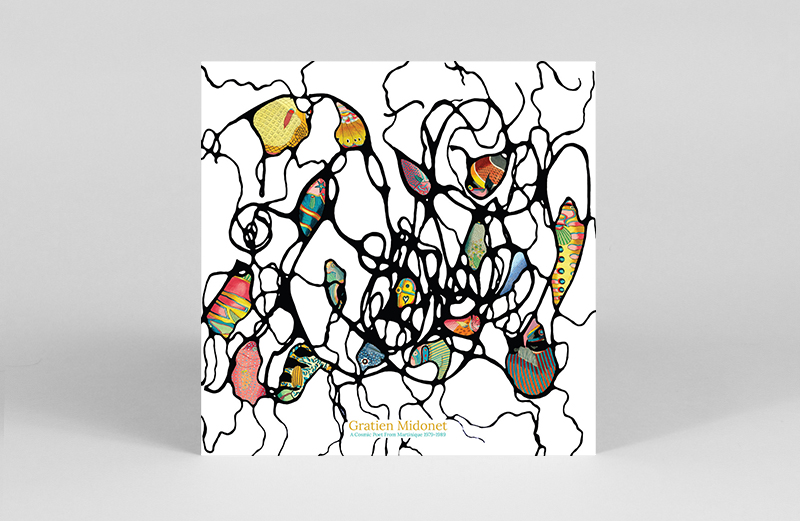 22. Gratien Midonet
A Cosmic Poet From Martinique 1979-1989
(Time Capsule)
Mixing creole poetry, heavy-grooving astral synths and folk mysticism, Martinique artist Gratien Midonet was the subject of beautiful reissue from Time Capsule – A Cosmic Poet from Martinique 1979 – 1989. Its 13-tracks channel smells, tastes, sounds, and sights from his childhood in Martinique – spanning from local fruit to a cathedral organ to memories of funeral wakes – into his own singular sound. Fusing influences including bélé, chouval bwa, beguine, gwoka, traditional folk and electronics, Midonet unites it all with incantatory percussions and his halcyon-vocals throughout. – GH
---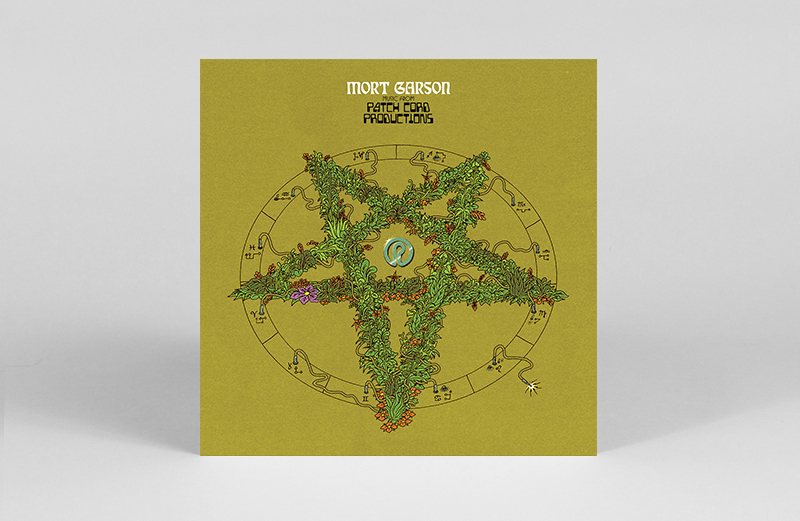 21. Mort Garson
Music From Patch Cord Productions
(Sacred Bones)
Following the release of Mort Garson's ode to flora, Plantasia – one of our favourite reissues of 2019 – the electronics maestro returned with three releases . While The Unexplained and Black Mass are certainly noteworthy, Music From Patch Cord Productions – a collection of rare and previously unreleased recordings from Garson's archive was te standout. Encompassing never-aired radio advertisements, panic-inducing jingles, "erotic oddities", soothing synthesizer soundscapes, "spacecraft-hovering études", and alternate takes from Plantasia, the compilation reveals Garson's ability to straddle both the commercial and avant-garde spheres with a ease. – LR
---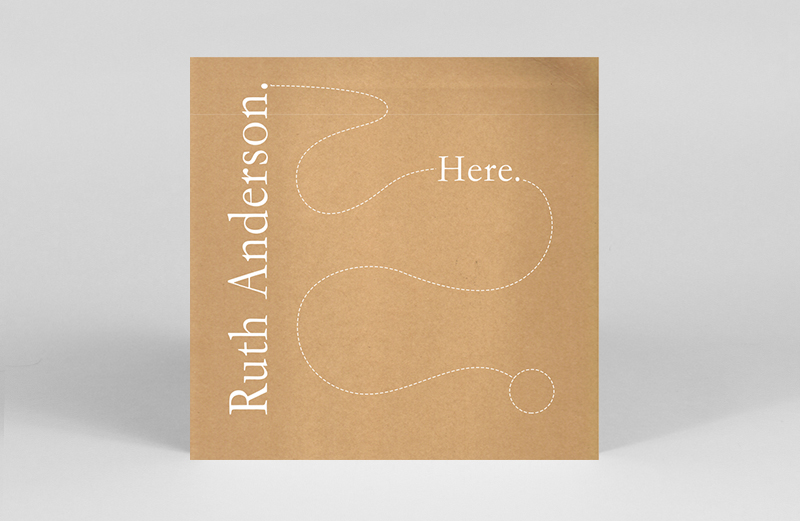 20. Ruth Anderson
Here
(Arc Light Editions)
As one of the first women to set up a studio dedicated to electronic music in the 1960s, Ruth Anderson's impact was far reaching, yet a 70-year-career within a male dominated industry saw her own works met with an all-too-familiar story of neglect and exclusion. Here – a collection from Arc Light Editions – rightfully illuminates Anderson as an electroacoustic composer with a serious flair for tape manipulation, and a practice that was buoyed by the healing qualities of sound and studies in psychoacoustics and Zen Buddhism. From advert plunderphonics, and voice cutups, to the power of pure sine waves, and speech vowels transformed into a side-long meditation, there's a wealth of vital material contained within. – JH
---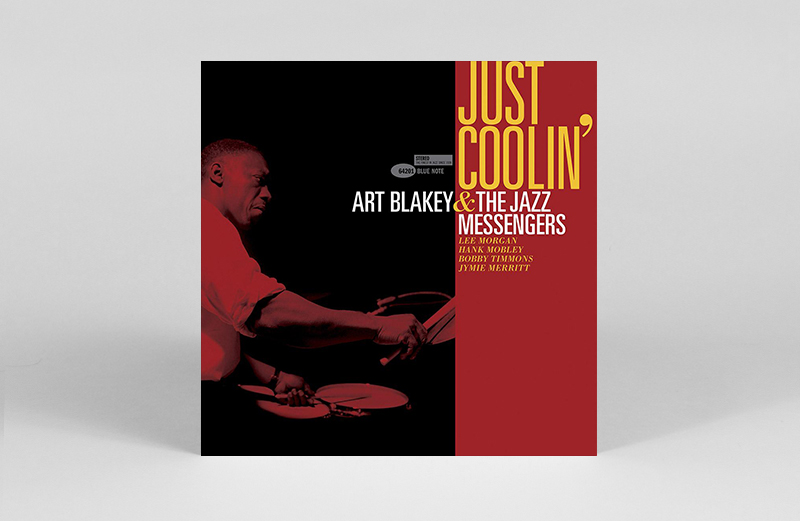 19. Art Blakey & The Jazz Messengers
Just Coolin'
(Blue Note)
Art Blakey & The Jazz Messengers' previously unreleased, 1959 album Just Coolin' saw its vinyl debut this year, on storied label Blue Note. Lead by Blakey on drums, it features Hank Mobley on tenor sax, Lee Morgan on trumpet, Bobby Timmons on piano, and Jymie Merritt on bass – performed inside of Rudy Van Gelder's living room studio in Hackensack, New Jersey. However, Blue Note founder and producer Alfred Lion shelved the album a few weeks later, leaving it languishing in relative obscurity while opting to release a live LP of the group's performance at NYC's Birdland club instead. Resurrected six decades later, Just Coolin' is imbued with a distinctly intimate feeling. In a year when experiencing live performances have largely been unavailable, and sorely missed, the sounds of a jam session from a jazz legend in his heyday are more than welcome. – LR
---
18. Foul Play
Origins
(Sneaker Social Club)
Northampton duo Foul Play's early hardcore releases helped to pave the way for the development of jungle. Formed of John Morrow with Steve Bradshaw – and previously Steve Gurley – the group's first three releases are collected by Sneaker Social Club on Origins, with the compilation acting as a joyful snapshot of this period of sonic fluidity. Standout tracks include the panicky hardcore of 'Survival', lover's rock-inspired 'Dubbing You', and the main room d'n'b of 'Finest Illusion'. Despite the tracks coming from the early '90s, Origins is just as well suited for contemporary dance floors of the future it was warehouses of the past. – LR
---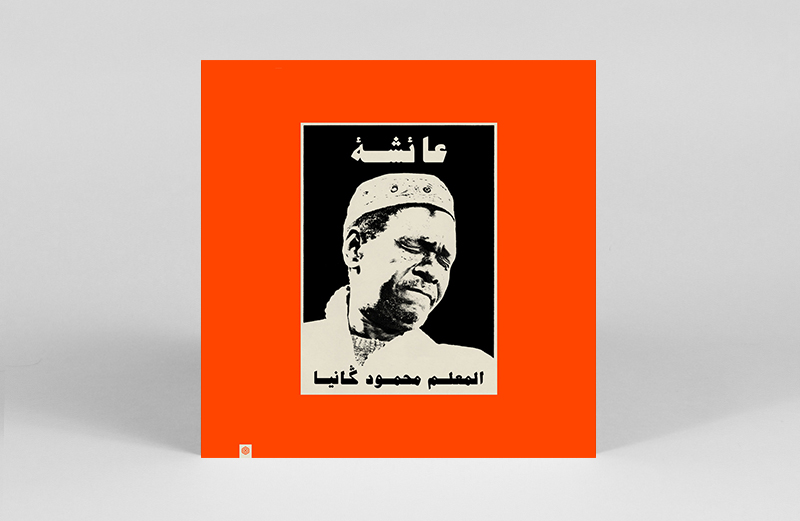 17. Maalem Mahmoud Gania
Aicha
(Hive Mind)
Storied Moroccan musician Maalem Mahmoud Gania's 1990s LP Aicha gets its first vinyl release on Brighton label Hive Mind, having made its debut as a small-scale, local cassette release by a Marrakech label. A maestro of Gnawa – a traditional Moroccan spiritual music, characterised by its trance-inducing rhythms – Gani tapped into the genre's percussive repetitions to extract its healing potential, complimenting this with call-and-response vocals and his virutsoi sintir playing. "Specifically played to heal and to cure us of our ills," according to the label, this reissue of Aicha couldn't come at a better time. – LR
---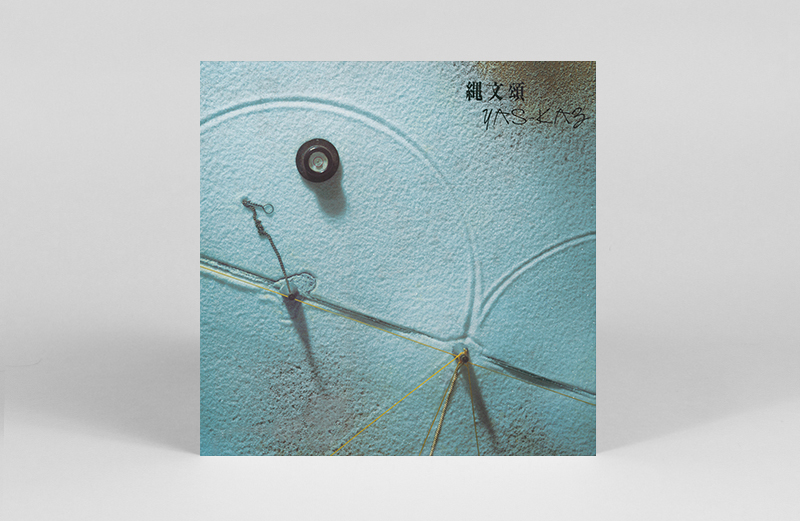 16. Yaz-Kaz
Jomon​-​sho (縄文頌)
(Glossy Mistakes)
Gamelan maestro Yas​-​Kaz's 1984 LP Jomon Sho is a shimmering, ambient meets new age album recorded in Asakasa, influenced by Balinese instrumentals along the way. It is an LP that conjures up feelings of idyllic serenity, which is no small feat in a year such as 2020. Glossy Mistakes' reissue of the record is as calm-inducing as the sounds contained within. Carefully remastered, its delicate presentation is adorned with beautiful artwork by Natsuyuki Nakanishi, shrouded by an insert, obi, and notes by bassist Hiroshi Koyu Suzuki, all of which was supervised by Ken Hidaka. Consumed as a whole, the album will whisk you away to an ethereal, parallel dimension, held aloft by glittering gamelan, bird chirps, flutes, and even playfully hypnotic percussions to spark your happiest dance moves too. – GH
---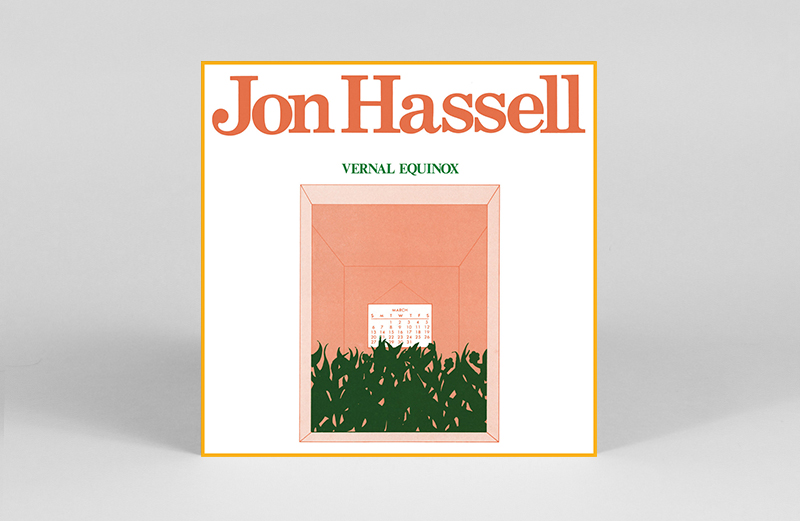 15. Jon Hassell
Vernal Equinox
(Ndeya)
Originally released on Robert Ashley's Lovely Music imprint, Jon Hassell's solo debut, Vernal Equinox, returned to vinyl 42-years after the fact, in timing with this 2020's own vernal equinox, and the beginning of spring. Fresh from a three-year stint of studying raga and singing with legendary teacher Pandit Pran Nath, Jon Hassell's album set out the trumpet as a vehicle for shape-making and softly curving notes in a way that breaks down their supposed borders – a sensation that Hassell refers to as "calligraphy in the air." As such, this LP thrives on fluidity as it ventures into outernational ambience, and its perpetual sense of the serene make it an ever-welcome listen, particularly this year. – JH
---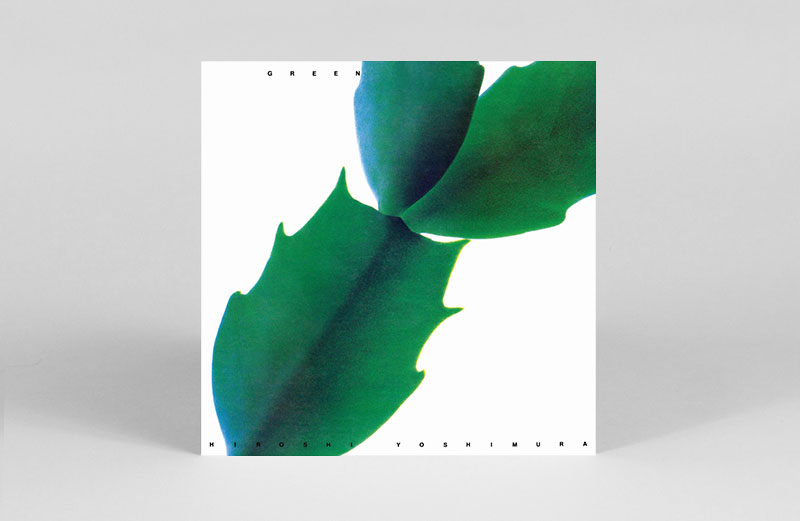 14. Hiroshi Yoshimura
GREEN
(Light In The Attic)
Hiroshi Yoshimura's coveted environmental opus GREEN saw its first vinyl reissue this year, thanks to Light in The Attic's new label dedicated to his work, WATER COPY. A pioneering figure across the fields of sound design and environmental music in Japan, Yoshimura composed for museums, galleries, train stations, television, film, fashion shows, as well as a cosmetics company. According to Yoshimura, its title refers not to the colour, but rather to "the comfortable scenery of the natural cycle known as GREEN." GREEN is a feeling that emanates throughout the album, with glittering synthesizer crescendos framed atop samples of water and air. The sonic equivalent of standing in an untamed field on a blissfully sunny day, leaning your eyes back, and inhaling deep, further fuelled by the fact that WATER COPY's release marks further Yoshimura joy to come. – GH
---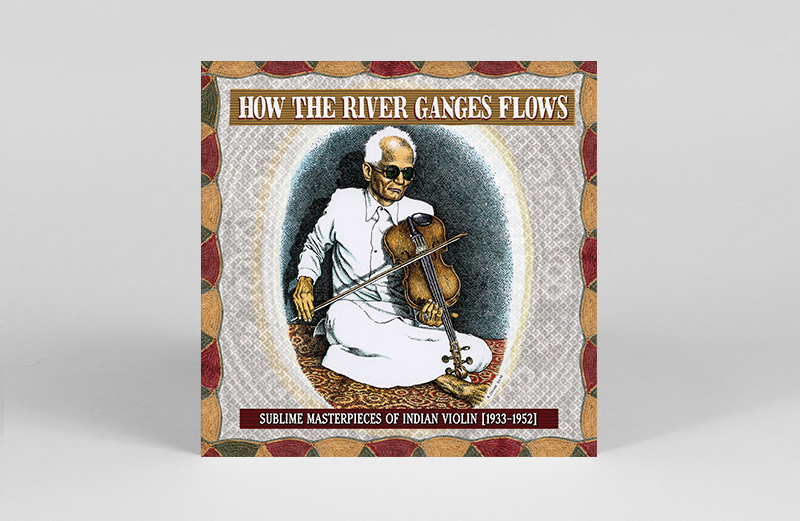 13. Various Artists
How the River Ganges Flows: Sublime Masterpieces of Indian Violin, 1933​-​1952

(Third Man Records)
Shining a light on otherworldly Indian classical violin sounds, How The Ganges Rivers Flows collects the work of seven artists across its 14, meditative tracks. Recorded between 1933-1952 on 78s, revivited for the first time since their creation, all of the music has been unearthed from Christopher King's archive, who also contributes extensive liner notes to accompany the release. As its name suggests, each composition is lead by wholly sublime violin, with undulating and incantatory drums underpinning the upper echelons of the strings' mesmerising exultations at varying speeds and styles The result is a spiritual ascent in sonic form, through the lesser explored world of Indian classical reissues, which will hopefully be the focus of further releases in the near future. – GH
For more cosmic Indian Classical music, check out Meeting Rivers' 2020 mix feature series here.
---
12. Ryo Fukui
A Letter from Slowboat
(We Release Jazz)
We Release Whatever The Fuck We Want continued to unveil numerous coveted reissues in 2020, all of which could easily have made this list. (The Japanese ambient and environmental music of Inoyamaland, Somei Satoh's meditative Mandala trilogy, and a trio of idiosyncratic electronica from Motohiko Hamase, as well as two performances from Swiss jazz group Boillat Thérace Quintet were personal favourites.) However it is the work of Ryo Fukui whose albums we returned to most this year. One of two Fukui reissues by WRWTFWW, alongside the lovely Ryo Fukui in New York, A Letter from Slowboat is particularly special. Recorded on January 25th and 26th 1995 at Slowboat – a Sapporo jazz club founded by Ryo Fukui in 1995 where he played frequently – it features Fukui flexing his astonishing piano playing skills from a place he knew best, taking you inside his musical mind in the process. – GH
---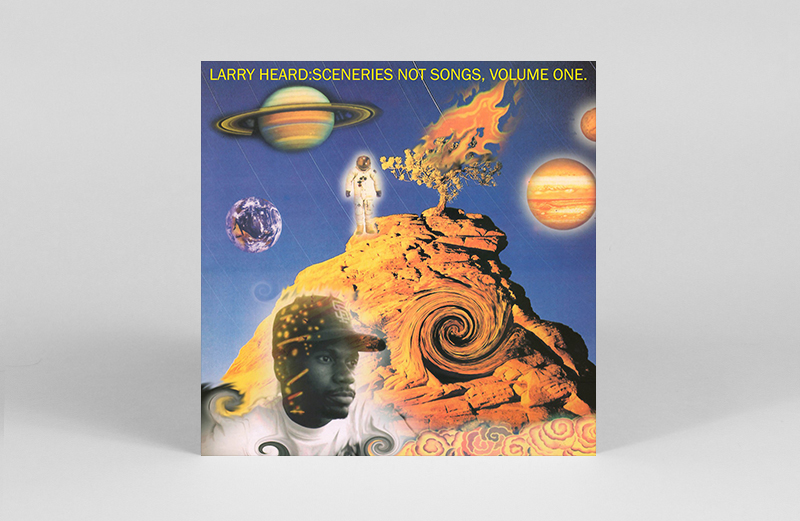 11. Larry Heard
Sceneries Not Songs Volume 1
(Alleviated Records)
Chicago house maestro Larry Heard's 1994 debut solo LP under his given name, Sceneries Not Songs, Volume One, saw its first international reissue this year. As the album name suggests, Heard carefully built worlds within each composition across its 8-tracks: explorations in sonic deepness, channelling house through jazz and ambient realms. 'Snowcaps' tinkles kaleidoscopically synthesisers inside itself, 'Summertime Breeze' shimmies keys into a funky breakdown of chill, 'Caribbean Coast' draws waves of synthesizers as they lap and fall, to name only a few of the magical moments contained within. As a whole, it's an essential record whether consumed on its own, or within the wider context of Heard's journey, from acid to ethereal and back again. – GH
---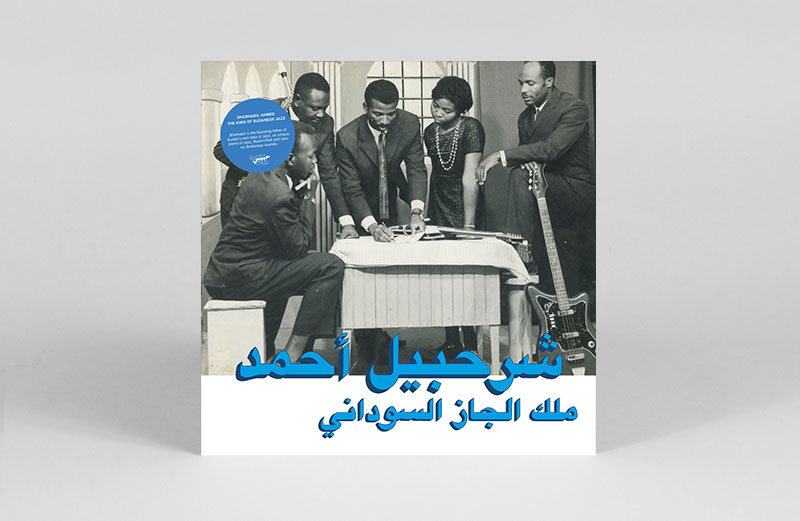 10. Sharhabil Ahmed
Habibi Funk 013: The King Of Sudanese Jazz
(Habibi Funk)
The King of Sudanese Jazz, Sharhabil Ahmed, was given the spotlight in Habibi Funk's latest compilation of the same name. Dedicated to bringing together sounds both familiar and more far-flung throughout his career, Ahmed drew on both traditional Sudanese music as well as western influences from '60s rock, jazz and samba. The result is an uplifting collection of sonic sunshine, where twanged-out guitar riffs dance through bubbling horn choruses to joyous effect. – GH
---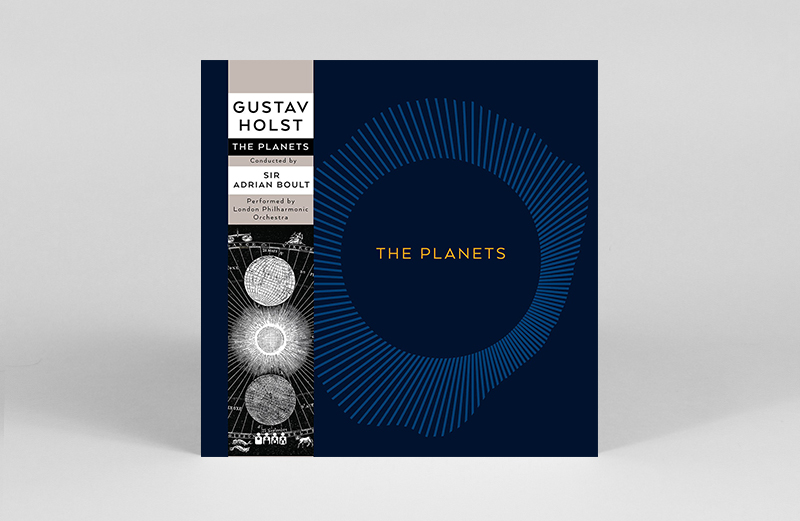 9. Gustav Holst
The Planets
(Edit.Futurum)
Celestial orchestral work, Gustav Holst's celestial orchestral work The Planets, performed in a rendition by the London Philharmonic Orchestra in 1978 – lead by its then 90-year-old conductor Adrian Boult – returned to physical form form via Clone's classical sub-label Edit Futurum. A seven-part opus, it explores the astrological idea that each planet in the solar system represents a certain mood or feeling. To do so, the compositions as well as the performances tap into planetary moods that range from combatant (Mars) to mythical (Neptune) to serene (Venus) to jovial (Jupiter). Taken as a whole, the LP is a journey through time and space – a feeling that was especially welcome in 2020 whilst confined to one place for the duration of the year. – GH
---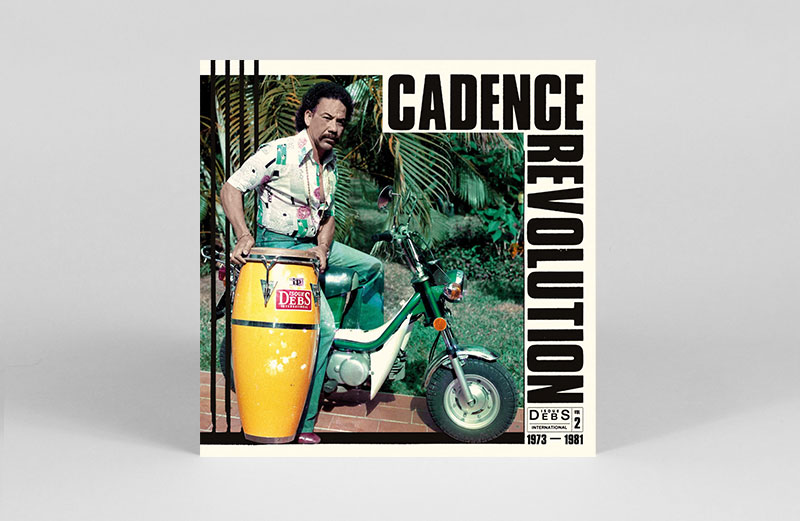 8. Various Artists
Cadence Revolution: Disques Debs International Vol. 2
(Strut Records)
Prolific Guadeloupe label Disque Debs was the focus of a second archival compilation from Strut Records – a collection that is even more full of life and pizzazz than the first. For the uninitiated, Disques Debs was one of the most influential imprints in the Caribbean island group's history, releasing over three hundred 7″s and two hundred albums. As with volume one of the series, Cadence Revolution: Disques Debs International collects 16-songs from the imprint, with styles ranging from Cadence-lypso – a fusion of Cadence rampa from Haiti and calypso from Trinidad and Tobago – and Dominican reggae to Puerto Rican salsa and Haitian Compas. The 2xLP offering also included archival photos and extensive liner notes, giving an inside view of Disques Debs' heyday in the process.
In typical Strut fashion, the label also released a cosmic Sun Ra reissue, and this year it came in the form of a 5xLP box set diving into Ra's 1971 trip to Egypt, pairing never-before-releases images with an archival film that's a must see. – GH
Watch Sun Ra's 1971 trip to the pyramids of Giza here.
---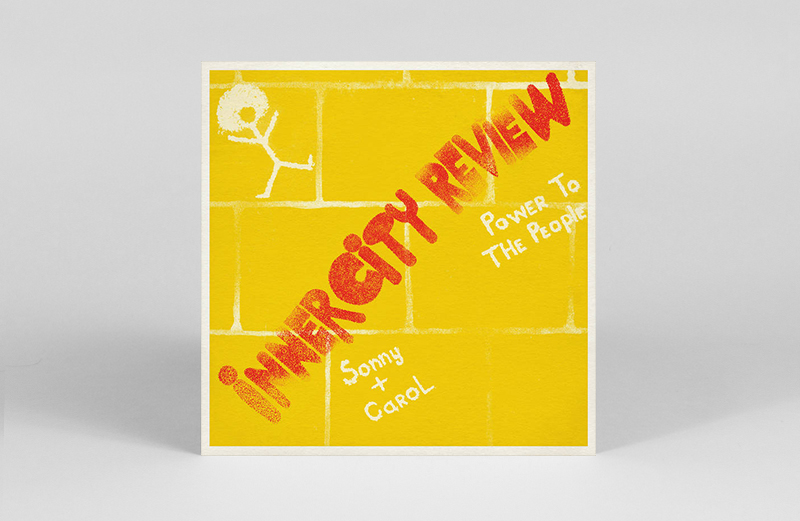 7. Various Artists
Inner City Review
(Arc Records)
Gilles Peterson's Arc reissue sub-label resurrected soul compilation stunner Inner City Review, and it could not have come at a more needed time. In essence, it showcases the creativite spirit of under-the-radar, Trinidadian-American, producer, multi-instrumentalist, and label owner George Semper. Though only formally credited on two tracks, he was at work behind the scenes on across the entire collection, which features songs by Jimmy Hayes, Lewis Flournoy, Love Affair with Troy Raglin, and The George Sempler Orchestra. Love Affair's 'You're So Good To Me' is a particular highlight, on what is already a standout record – a 'should have been a total classic', slow-burning, beauty lead by Raglin's halcyon, heartrending vocals throughout. – GH
---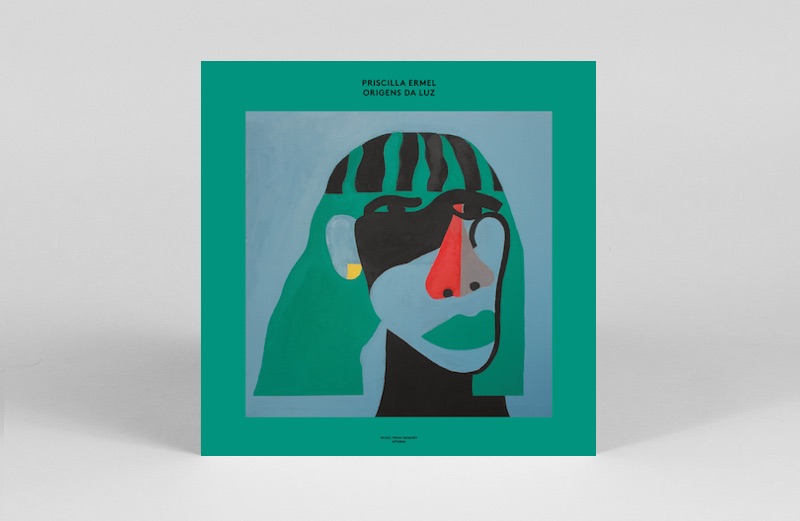 6. Priscilla Ermel
Origens Da Luz
(Music From Memory)
John Gomez' selections for the Outro Tempo compilations presented a wealth of names to further investigate in terms of under-heard Brazilian electronic music. With Priscilla Ermel having appeared on both volumes, Music From Memory gave audiences a chance to properly explore her intriguing discography on her own dedicated compilation, Origins Da Luz. As a polymath who drew her anthropological studies in line with electronic music, field recordings, and numerous instruments, Ermel's approach to sound was with an unfettered imagination and a vast pool of inspiration. Subtly electrified, taking strong root in folkloric music and Tai Chi, rather than the staves of the European classical music that disillusioned her, this 1984-1996 survey – Origens Da Luz (which translates to 'origins of light') – is an extraordinary and luminous collection. As usual, it was one several stellar reissues via Music From Memory this year, with Virtual Dreams Ambient Explorations In The House & Techno Age, 1993-1997 another particular highlight. – JH
---

5. Beverly Glenn-Copeland
Transmissions: The Music of Beverly Glenn​-​Copeland
(Transgressive)
Beverly Glenn-Copeland's oeuvre gained further recognition in 2020, thanks to a career retrospective Transmissions. Collecting archival works alongside live renditions and a new track, the tracks are framed by his heartrending, soaring, operatic vocals amidst gossamer instrumentals that include vibraphone, synthesizers, and piano. Throughout, it uncovers the beauty and breadth of Copeland's range – gospel, experimental electronics, and soul nods are all included within – and how he turns these influences into a sound that is wonderfully his own. This is a sonic elixir for the psyche, lovingly presented by Copeland at a much needed time, a transgender musician whose rightful place in new age and electronic music history is finally being written. – GH
---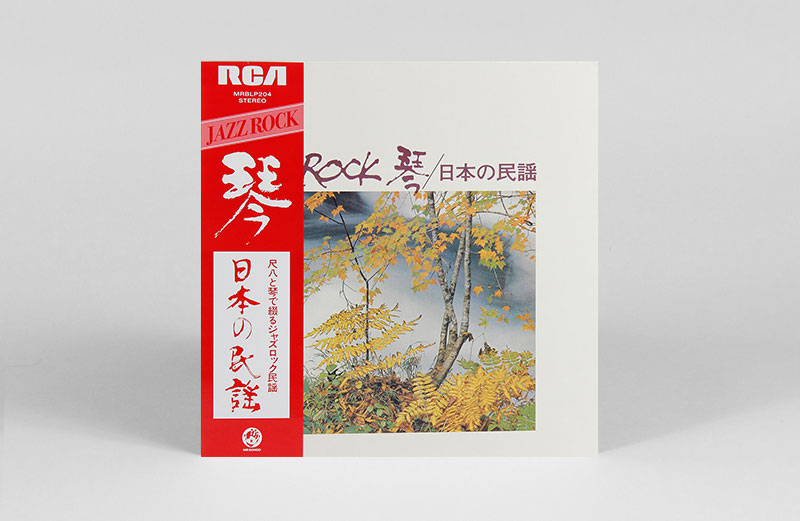 4. Tadao Sawai, Kazue Sawai, Hozan Yamamoto, Sadanori Nakamur, Tatsuro Takimoto and Takeshi Inomata
Jazz Rock
(Mr Bongo)
Don't let western musical preconceptions about the album's Jazz Rock name fool you. What lies within Mr Bongo's beautiful reissue of this holy grail 1973 album is a wholly Japanese rendition – one where next-level koto strings and a fierce shakuhachi flute perform storming solos throughout. While these recordings are wholly pristine, however there is also a wonderful live spirit to the tracks, as if you're a fly-on-the-wall in the recording studio. Created largely by six musicians – Tadao Sawai (koto), Kazue Sawai (koto), Hozan Yamamoto (shakuhachi), Sadanori Nakamur (guitar), Tatsuro Takimoto (bass) and Takeshi Inomata (drums) – with six further guest appearances, its tracks are very much led by the aforemnetioned bamboo flute stylings of Yamamoto, and traditional Min'yō inspired koto of the Sawais, atop seriously funky drums and percussion from Inomata.
Presented by Mr Bongo for its first ever reissue, the label shared, "unfortunately, until now the Jazz Rock album is a scarcity that commanded a high price-tag only for the most hardened of record collectors. So it is pleasure to make it accessible to all, and we hope you dig this lost, obscure future-classic as much as we do." This ethos is fundamental to the supreme joy of reissues, a feeling forever championed by a label like Mr Bongo. The moment when a captivating and magically unique – yet previously rare and prohibitively expensive record – is made available for wider audiences to fall in love with thanks to a meticulous reissue is a special one indeed. – GH
---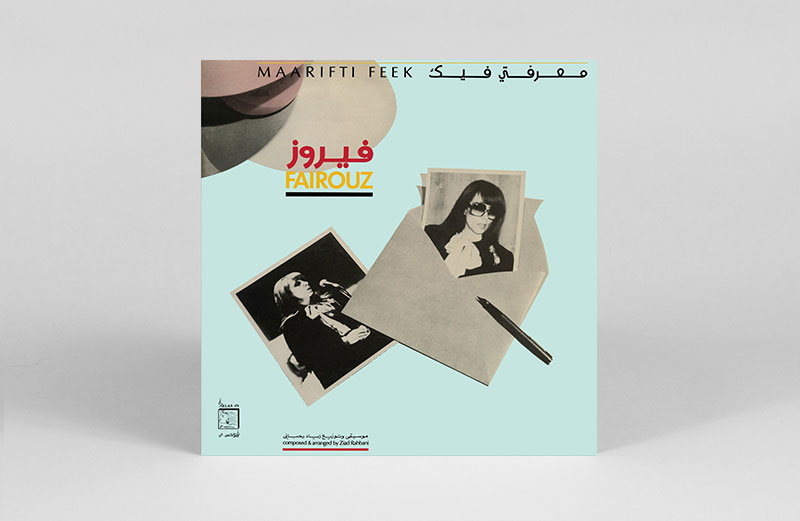 3. Fairuz
Maarifti Feek
(Wewantsounds)
One of Lebanon's most famed singers, Fairuz's career began shortly after the country gained independence, with her voice subsequently woven into the cultural fabric of the country's collective memory. During the late '70s, Fairuz' son Ziad Rahbani started working as her musical director and composer, adding in jazz and funk sounds to more traditional elements. Born from this period, Maarifti Feek highlights Fairuz' mastery of her own voice, moving from heartrending ballads to funk-filled grooves with fluidity and cohesion. Described as "the most renowned diva in the Arabic world," the reissue radiates with her innate glamour. Maarifti Feek is one of several reissues from Wewantsounds that have been firm favourites this year, including Akiko Yano's essential, YMO-produced synth pop album Gohan Go Dekitayo, and its stunner compilation, Tokyo Dreaming. – LR
---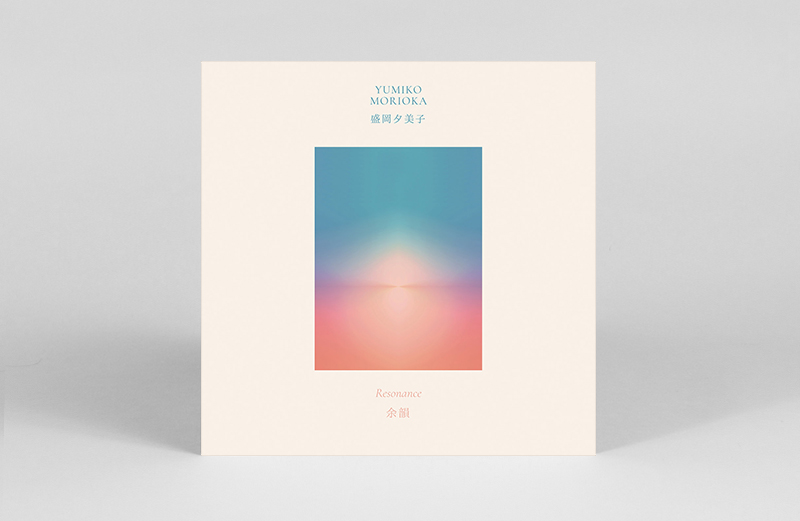 2. Yumiko Morioka
Resonance
(Métron Records)
Though pianist, and composer, Yumiko Morioka has been playing since the age of three, due to a confluence of forces that belied her prodigal talent, she released but one solo album, Resonance. The LP made its debut during the '80s, on Akira Ito's 'Green & Water' imprint. If you were a denizen of Japan, you may have heard the album's sublime piano tracks as environmental sounds and background music for television documentaries, medical clinics, and health shops during this time. Farther afield, you'd be left decidedly out of luck.
Citing Japanese environmental culture, Eno-style minimalism, and her home along the coast of the Izu peninsula as influences, these inspirations can be felt throughout, along with a Sakamoto-esque delicacy on the keys, and similarly playful spirit. Yet, the album is very much Yumiko Morioka in its sound – recorded on a Bösendorfer grand piano, a zen-inducing, tonic of ethereal piano refrains. "Much of Resonance was made in an attempt to sooth her soul," shares Metron. So does her music resonate outwardly from this palpable creative spirit to sooth listeners too. Accompanied by only an oboe, a violin, and samples of water, at points, these instruments are but supporting acts to the gossamer piano-scapes she creates. Lovingly uncovered and presented by Métron in beautiful packaging, the sound and story of Yumiko Morioka's Resonance leaves an imprint on your soul. – GH
---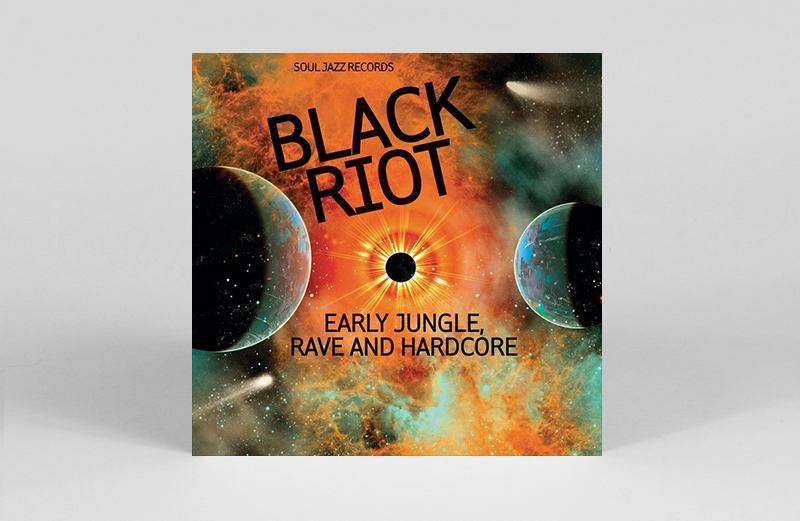 1. Various Artists
BLACK RIOT
(Soul Jazz)
Soul Jazz is no stranger to this list. However, this year its most poignant reissue wasn't via the Studio One vaults it so often frequents, but a different realm – early '90s jungle, rave, and hardcore music from Black British artists.
Rectifying the whitewashing of culture, and reframing false narratives to recognise and celebrate the Black artists who created so many modern music genres, is as important and urgent as ever. BLACK RIOT marked a meaningful step toward doing so, presenting 12-tracks alongside a limited-edition graphic mini novel that explores Black British creative spirits, alongside themes of Afro-futurism and structural racism.
Beyond its narrative, there's another essential element that made the release a favourite this year – presenting classics and rarities alike, each and every track slaps. Thanks to the riotous soundwaves throughout, the compilation is no 'sit on the shelf and let it gather dust' fare. These are supremely hyped tunes to rattle your brainwaves out to, with music from The Smokers Rhythm, The Terrorist, DJ Dubplate, The Freaky, Trip One, DJ Krome, Mr. Time, Hi Fi Power, DJ SS, Babylon Timewarp, Leviticus, New Vision, Nu Jacks, and Ivory Ranks, contained within.
---