Published on
December 7, 2020
Category
Features
Libyan synth pop, Kingston electro reggae, Philadelphia street soul, London deep house, and more.
Vinyl reissues are sonic portals into worlds both familiar and unknown – in 7″, 10″, and 12″ forms.
This year's rundown of our favourite reissue singles is no exception, from classic cuts by beloved artists getting a high-quality remaster treatment to little-known 10-copy gems plucked from the ether by loving labels and brought to a wider consciousness, and everything in between.
The types of sounds covered are as varied as their sources – Libyan synth pop, Belgian new wave, Kingston electro reggae, Philadelphia street soul, Rotterdam lo-fi, and London deep house are just a few of the genres you'll find featured here.
VF Magazine's end of year coverage highlights our favourite records from the past twelve months – music the editorial team returned to over and over again in 2020.
---

16. M. Quake
Fall In Love With Yourself
(Purely Physical Teeny Tapes)
"I fall in love with myself, and I want someone to share it with me," muses Eartha Kitt as she refutes conventions of compromise and love during a documentary interview. An atypical Valentine's Day 7″ in praise of loving yourself 365 days a year, Fall In Love With Yourself revels in the sentiment of Kitt's words. The single features a reanimation of the original audio sample by M.Quake, who lets it unfold over dreamy organs and audio detritus. Presented as two degrees of abstraction, the A-side features Kitt's voice ringing out, whilst the flip side takes sounds into classic dub rendition, complete with copious amounts of reverb and delay that sees residual music wash over the whole. – James Hammond
---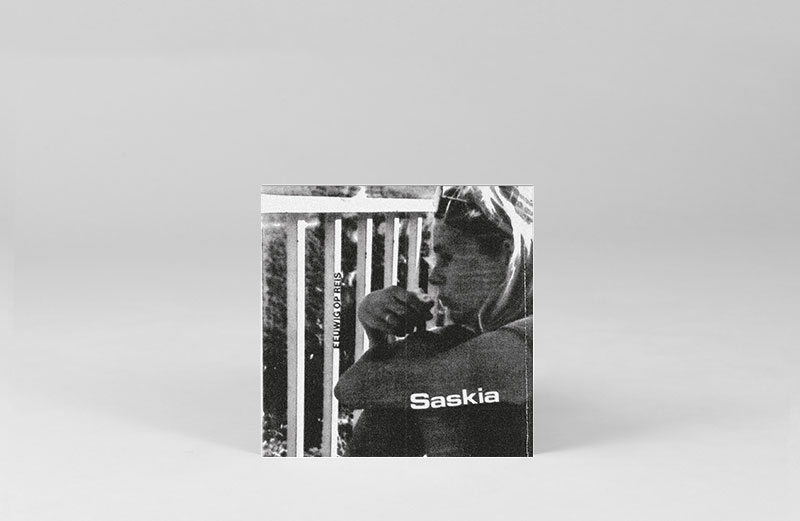 15. Saskia
Eeuwig Op Reis
(Stroom)
Little-known Rotterdam artist Saskia, aka Sacha Vingerhoeds, was part of a creative community in the city called 'ARTS'. Many of the collective's members lived together in a communal house, like Saskia, where they would record music in their DIY basement studio. Only 10 cassette copies of Eeuwig Op Reis were made when she recorded it there, however Stroom's 7" reissue brought the single back from obscurity this year. A-side 'My Lips Get Hot' places Saskia's vocals – full of yearning, desire and melancholia – against a backdrop of dream pop and new wave, while on the flip instrumental tune 'You Left Your Soul Behind' adds in guitar twangs to paint a similar picture of sunset longing and loss. – Lazlo Rugoff
---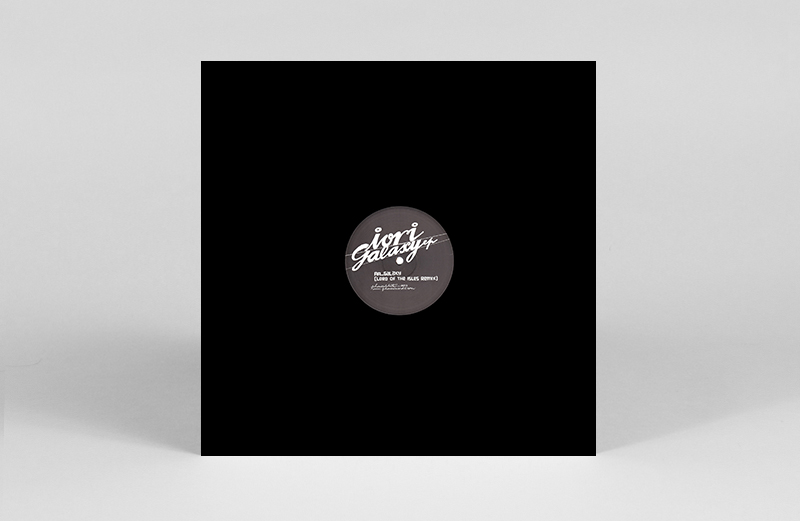 14.Iori
'Galaxy'
(Phonica White)
Nearly a decade since its debut, Phonica White's first release – Iori's 'Galaxy' – returned in 2020 with the original A-side 'heads down eyes closed' techno number, backed by an interstellar Lord of the Isles remix. Weaving sci-fi synth builds with space bips and bops, 'Galaxy' is an intergalactic techno roller to bubble up dance floors. Meanwhile on the B-side, LOTI puts an emotional swerve on proceedings, teasing out the synth's crescendos and shrouding it in an emotional piano cloak. – Gabriela Helfet
---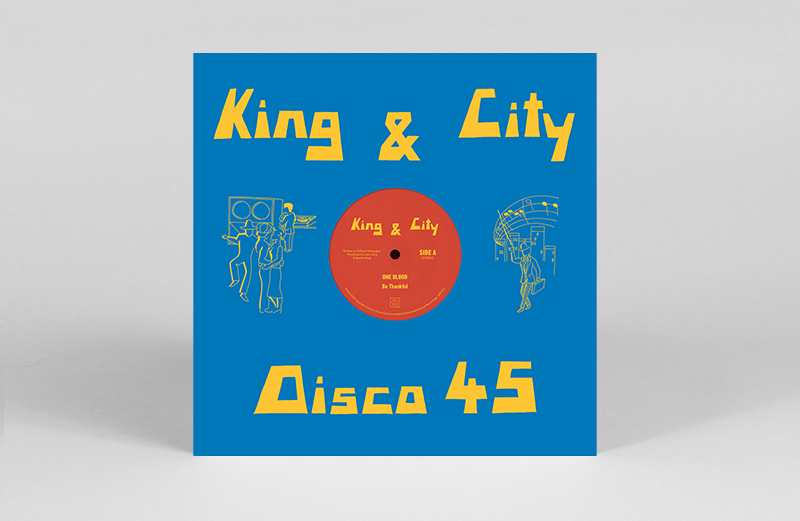 13. One Blood
'Be Thankful'
(Emotional Rescue)
"Just be thankful for what you've got." It's a mantra that's easy to forget, especially in a year like 2020. Lucky for us, Emotional Rescue reissued One Blood's halcyon-hued, 1980 London roots reggae track 'Be Thankful' to remind us all. A shimmering cover of William DeVaughn's 1974 track 'Be Thankful For What You Got', One Blood's version takes the tune into a shooping, slow-jam terrain, with a disco-dub remix from Lexx on the flip. The 12", part of a trio of King and City singles released in 2020, was just one of the many stellar records from the ever prolific reissue HQ Emotional Rescue (and its subsidiaries), all of which are also well worth checking out too. – GH
---
12. Jacques Charlier
Kilwatch!
(Séance Centre)
Known to many as an established interdisciplinary visual artist, Jacques Charlier made his debut to the vinyl medium, in the shape of an exclusive 7″ Kilwatch!. Previously released as a pair of cassette singles,  'Kiliwatch' is a self-described 'jangle dark wave' jam, while 'Loulou' fuses psychedelic rock and off-kilter synths in a giddy frenzy. Taken as a whole, the 7″ shows a dynamic range in Charlier's style of production, as well as a deep exploration of sounds rooted in the history of the new wave movement and beyond. These inspired productions account for just a glimpse into his rich body of work – a perfect introduction into the mysterious complex artistic vision of the Belgium-born producer, ahead of a 2xLP collection forthcoming in 2021. – Emily Hill
---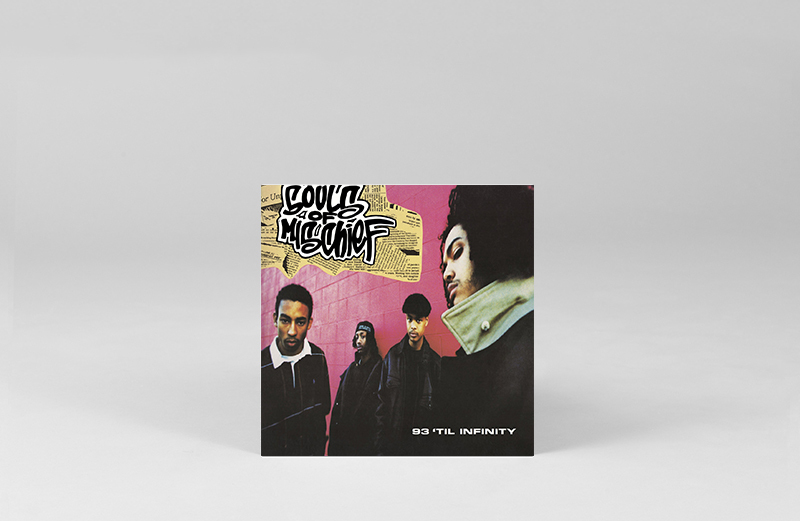 11. Souls of Mischief
93 'til Infinity
(Mr Bongo)
An ode to the art of chilling, California group Souls of Mischief's nineties hip-hop classic '93 'til Infinity' returned in a 7" form thanks to Mr Bongo. (Likewise to many labels here, the single was just one of a slew of fine releases from the label in 2020.) Featuring the original backed with an instrumental edit on the flip, '93 'til Infinity' came out tops thanks to its extremely fresh jazz samples – spliced from Billy Cobham's 'Heather' – woven into low-riding breaks delight, amidst silky flows from the four MCs. Three decades after its debut, the iconic track still sounds as 1000% cold as the day it was released. – GH
---
10. Robert Rental
'Paralysis'
(Dark Entries/Optimo)
Operating in a scene of musical renegades loosely connected by the DIY ethos of late '70s British post-punk, Robert Rental's collaborative LPs with Thomas Leer, Daniel Miller and Glenn Wallis are essential investigations. Yet, in recent years Rental's lone pair of solo 7" singles have also gained traction, and drawn in many curious ears to the Scotsman's all-too-brief period of activity from 1978-1980. Optimo and Dark Entries delivered Rental's 1978 single 'Paralysis' as an expanded 12" edition with two unreleased tracks embellishing the recording session that took place at Thomas Leer's Port Glasgow flat. Letting all manner of untamed electrical currents bleed through into his unique song forms, Rental's work merges distorted stylophones and analogue devices into a singular logic that's seemingly more attuned to dub than rock and roll. – JH
---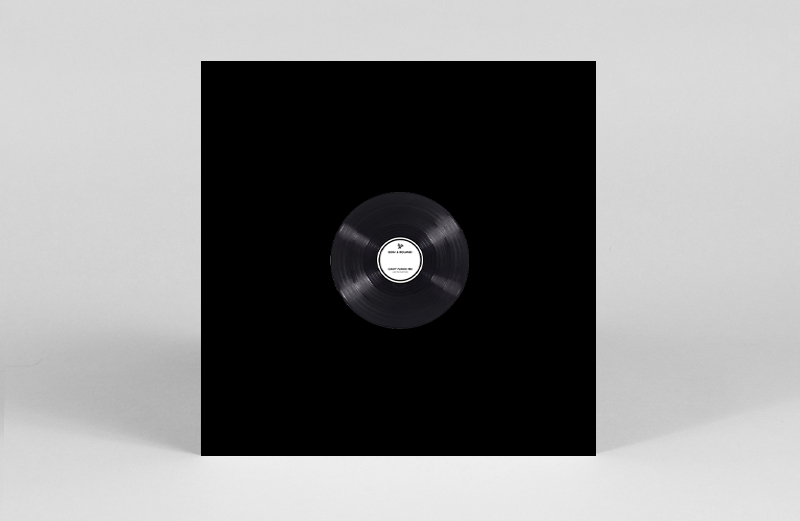 9. Dom & Roland
'Can't Punish Me' / '98 Dubplate Version'
(Dom & Roland Productions)
Lovers of late '90s d'n'b place 'Can't Punish Me' amongst the finest cuts of the era. Listening twenty years later it's easy to see why – the mutant reformulation of the chords to David Bowie's 'Let's Dance' still sound audacious. Dom Angas takes the Roland of this moniker from the Roland S760 sampler, and it's only fitting that another of his musical loves – the dubplate – should make its way onto the flipside, adding further, gleeful rumble on the subs. – JH
---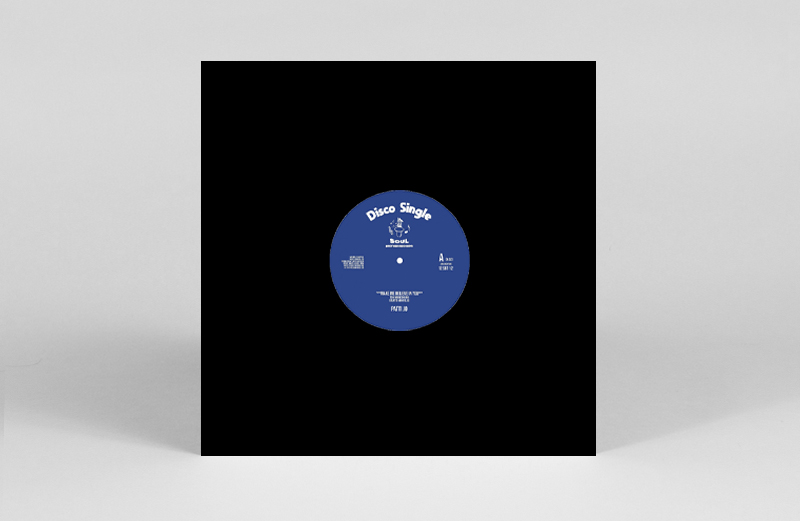 8. Patti Jo
'Ain't No Love Lost' / 'Make Me Believe In You'
(Soul Brother Records)
Though soulful funk stomper 'Make Me Believe in You' was written and produced by Curtis Mayfield in 1972, he decided to tap Nashville teen singer Patti Jo to lend her vocals rather than crooning it himself. Mayfield then went on to release his own version of the song the following year, which has since become better-known. However, it's Jo's moving and stripped-back original that's the firm favourite. Resurrected to bring Jo's renditions the attention they deserve the record comes lead by another Mayfield-penned tune –'Ain't No Love Lost' – that's also a total gem. Both of these tunes received an extended edit treatment by Tom Moulton for their first 12″ release – perfect for laying down deeply groovy, boogaloo moves. – GH
---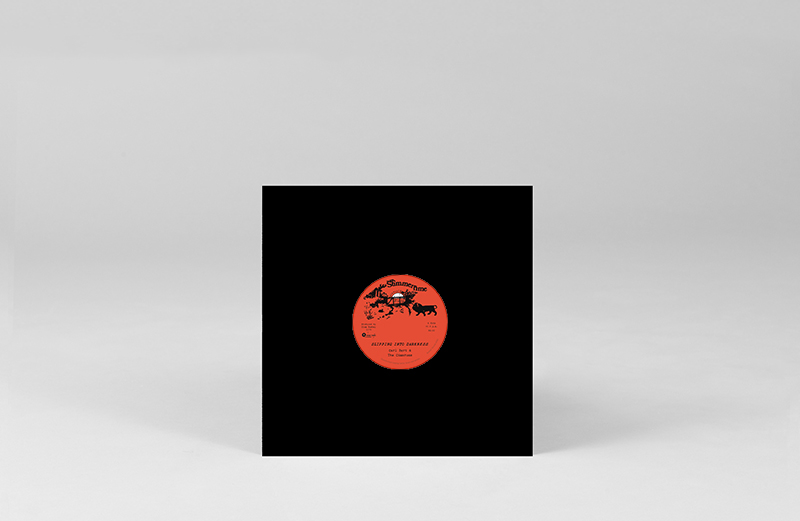 7. Carl Bert & The Cimarons
Slipping Into Darkness
(Hornin' Sounds)
Soul-fuelled, roots reggae to tug on the heartstrings, Carl Bert's 'Slipping Into Darkness' received the reissue treatment on Hornin' Sounds. The A-side features its title track, pairing Bert's high-end croon with bass vocal harmonies, and an endlessly catchy choral riff. On the flip, the track gets the dub treatment – appropriately titled 'Dubing Into Darkness' – and sees Bert's vocals lead into low-end, echoing percussions to incantatory effect. – GH
---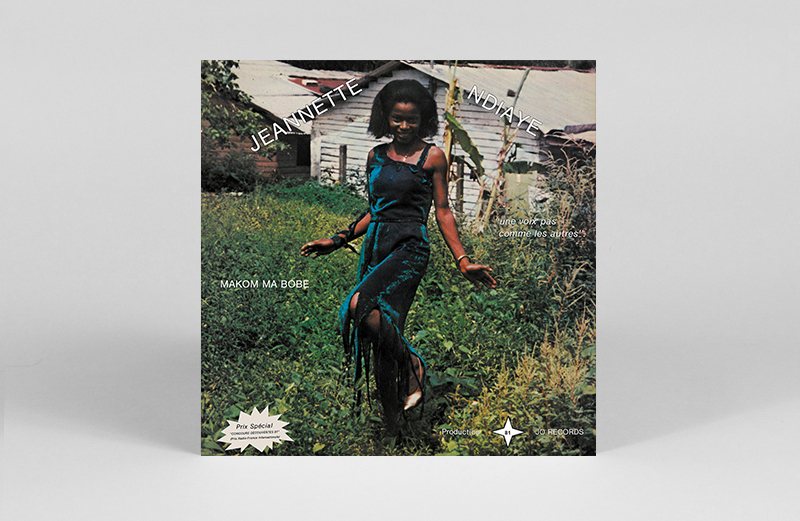 6. Jeannette N'Diaye
Makom Ma Bobe
(Kalita Records)
Jeannette Ndiaye's coveted eighties Cameroonian disco track 'Makom Ma Bobe' received a welcome reissue on Kalita this year. Plucked from her 1981 EP Mut'a Mbamba, 'Makom Ma Bobe' is guaranteed to bring endless joy, on dance floors and beyond, the song is filled with the perfect space disco synths and mighty guitar solo twangs to get your mojo revving, set atop endlessly catchy choral drums. Kalita's 12″ also included an extended Mendel edit on the flip, drawing out the track further still. Here's hoping a reissue of the rest of Mut'a Mbamba is on the way soon too. – GH
---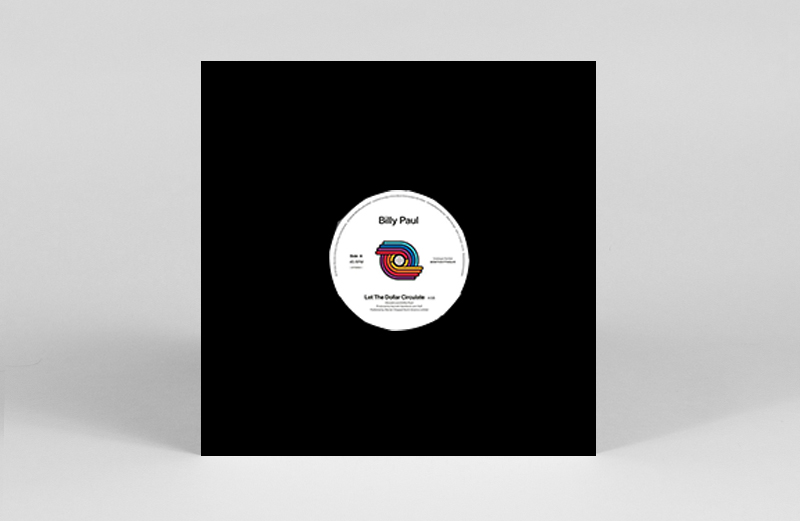 5. Billy Paul
'Let The Dollar Circulate'/ 'East'
(Be With)
Billy Paul's iconic soul numbers 'Let The Dollar Circulate' and 'East' saw their first official 12" debut thanks to Be With this year. First released on Paul's 1975 album When Love Is New, 'Let The Dollar Circulate' brings together proto-disco, Philadelphia soul, and a gospel-influenced chorus to critique the nature of capitalism and environment destruction, all under the guise of a sleeper dance floor hit. Paul then lets his vocals take centre stage on mini-epic 'East'. Using spoken word extracts to deliver a first-person rumination on slavery, Paul's emotional tonality shines bright, his voice cascading with feeling. Marking what has been another great year for Be With releases, its reissue of Walter "Junie" Morrison's 1976 LP Suzie Super Groupie is also a particular highlight. – LR
---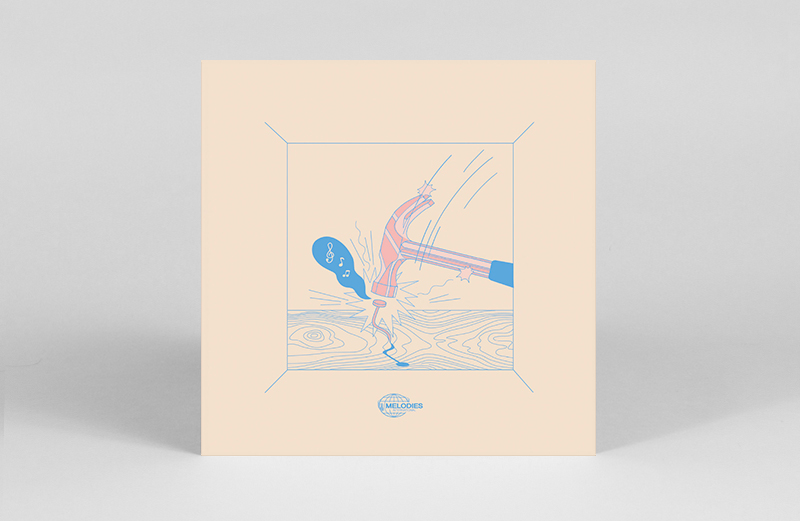 4. Synchrojack
'Daylight' / '900th Lifetime'
(Melodies International)
Melodies International continued its genre-flitting hot streak with yet another archival gem this year, in the form of Synchrojack's 'Daylight' / '900th Lifetime'. An alias of Dean Slydell and Greg Wheeler, these 1995 efforts as Synchrojack were selected from their first two EPs on the Ferox label. While both tunes certainly nod to the influences of nineties electronica emerging out of Detroit and Chicago at the time, they also find suitably propulsive footing of their own in the process. A house lovers' delight. – JH
---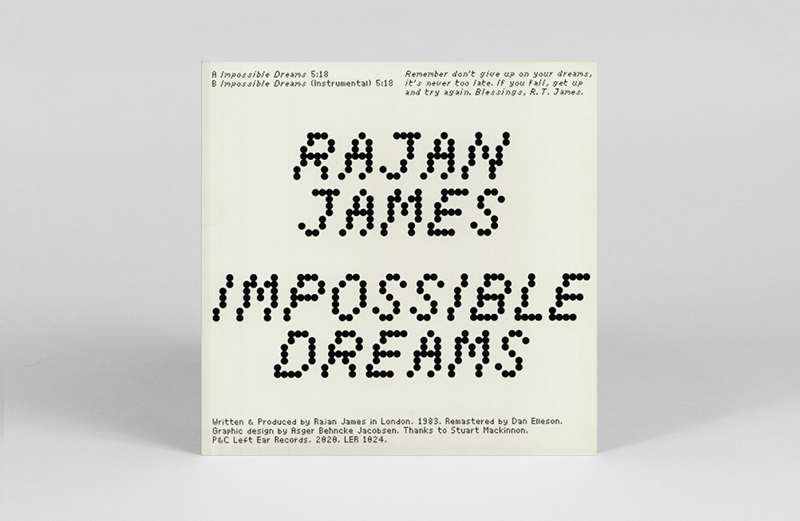 3. Rajan James
Impossible Dreams
(Left Ear Records)
"Dreams, dreams, dreams, dreams are not impossible. Impossible dreams are there for the future…" Rajan James recorded her storming single 'Impossible Dreams' in 1984, however in 2020 it sounded as relevant as ever, fuelling collective visions of better days to come. Unearthed by Melbourne Imprint Left Ear this year, the little-known UK electro-funk single returned in a welcome 12″ form. Lead by its blazing sax breakdowns laced through Rajan's high-pitch vocals, 'Impossible Dreams' is as primed for club land denizens as it is for kitchen dancers, the latter of which was far more feasible during the past twelve months. It's a euphoric "disco not disco" anthem that deserves to be heard far and wide when clubs safely re-open, hopefully in the very near future. – GH
---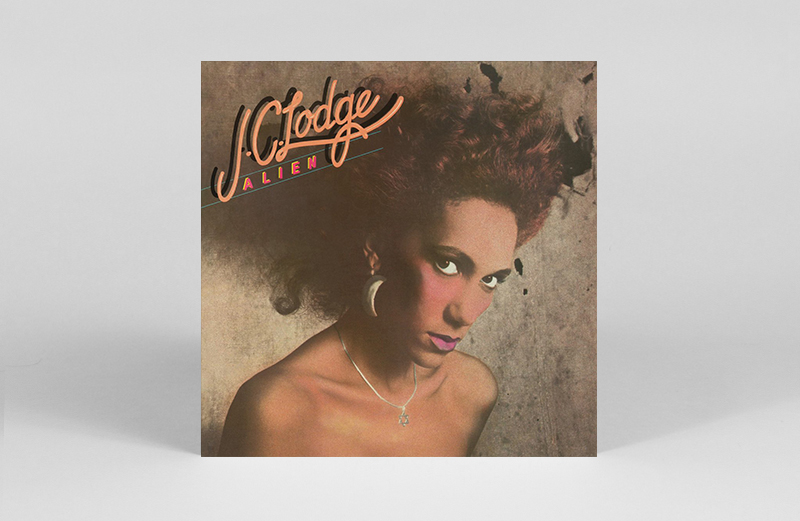 2. J. C. Lodge
'Alien'
(Miss You)
Jamaican singing funkstress J.C. Lodge's 1984 bangerissimo 'Alien' may be filed under 'lovers rock', thanks to its original appearance on her album Revealed. But listen to the song just once, and you'll hear that it is in fact electro meets reggae with a slice of pop-vocal perfection to boot. Across over six minutes, Lodge croons an homage to feeling like an outsider teleported to earth from a fantasy dimension – written by her husband and music partner Errol O'Meally. The track is a testament to the beauty of a great reissue single: reframing a gem of a record in a different context (one that was previously only available on extremely pricey LP) while bringing it to new audiences in the process. – GH
---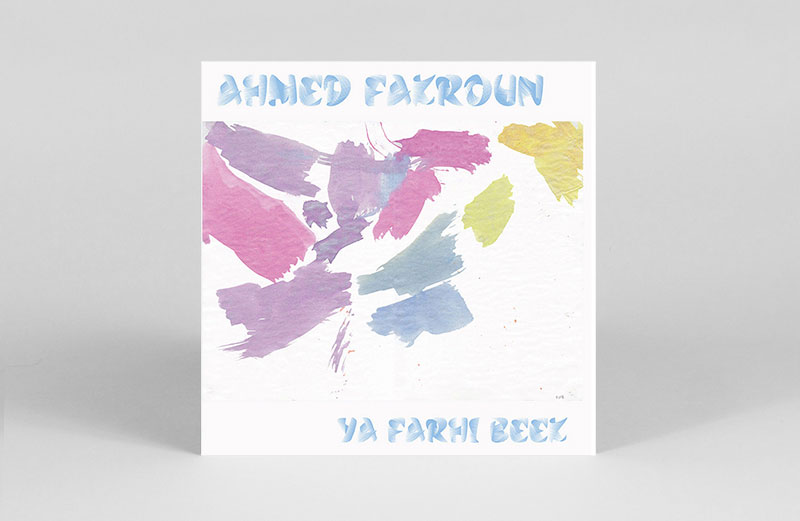 1. Ahmed Fakroun
'Ya Farhi Beek'
(Do You)
There is one individual who single-handedly uplifted spirits throughout this hellmouth year: sonic sherpa (and purveyor of radio delight) Charlie Bones, thanks to his weekday morning Do!! You!!! x NTS shows. Fittingly, the second release on Bones' Do!! You!!! record label – a 12″ reissue of Libyan musician Ahmed Fakroun's sublime 'Ya Farhi Beek' – had a similar effect. Described by Bones as "the most beautiful song in the world", the heartrending single, which originally appeared on the 1987 LP Mots D'Amour, sees Fakroun's shimmering croon dance atop feather-light guitars and strings in rapturous harmony. Out to Charlemagne Bones in London. – GH
---
Check out the rest of our favourite records of 2020 here.
---