Published on
December 20, 2021
Category
Features
The reissue LPs, box sets, and compilations that shaped our year.
There is great wonder when resurrecting a record.
Reissues can shine an overdue light on lesser-known artists, albums, and scenes – bringing newfound recognition for an output that was sadly overlooked when it was first released – oftentimes altering musical representation in the process.
Others restore coveted, holy grail fare in new pressings that expand a record's availability well beyond the small group who can afford exorbitant original LP prices – to make its joy accessible for all.
Elsewhere, meticulously engineered re-masterings can rejuvenate recordings that are both familiar and mysteriously unknown, thanks to a devotion to sonic reincarnation, in vinyl form.
The most affecting reissues combine all of these elements, into beautiful packages that reframe narratives through sound.
From India to Hawaii to Somalia to Mexico and beyond, these are the reissues VF's editorial team adored this year.
Looking for more? Check out our favourite albums of 2021 here.
---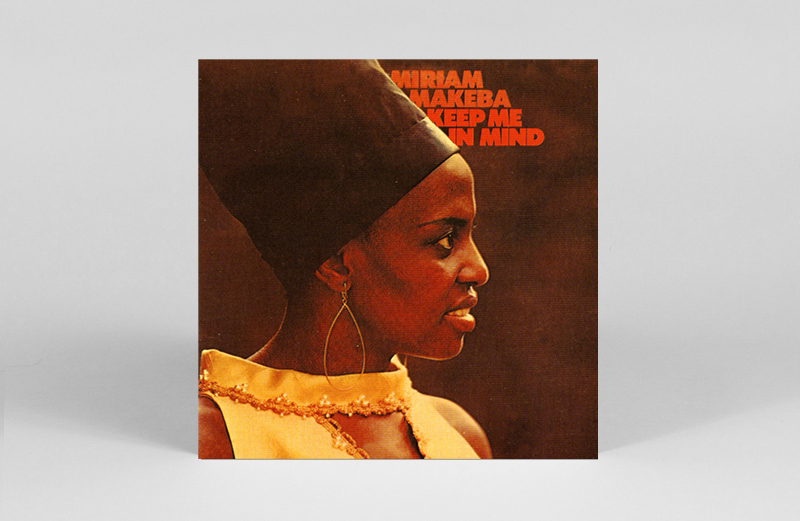 29. Miriam Makeba
Keep Me In Mind
(Strut)
Miriam Makeba's mighty Keep Me In Mind received its first reissue from Strut – as usual responsible for more than a few favourites of the year. (See also: Sun Ra Languidity reissue.) The album has been lovingly remastered from the original LP tapes, which were recorded in 1970 after Reprise had terminated Makeba's contract amidst the growing harassment she faced from the FBI. 'I Shall Sing' is a passionate cry to continue on despite the barriers faced, whilst 'Measure the Valleys inspires reflection and introspection. The sound echoes the changing political atmosphere in America, with all ten songs carrying a raw weight. Its emotions ranging from passion to despair – yet the promise of hope glimmers through – a sentiment that felt especially apt in 2021. – EH
---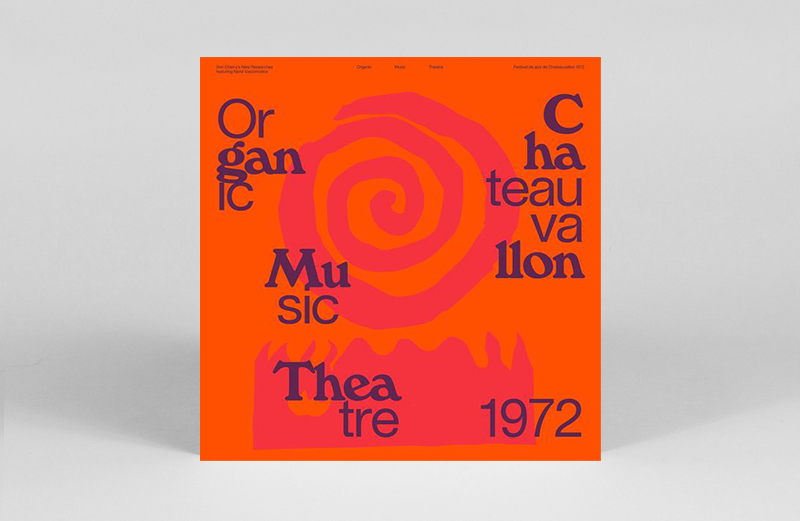 28.Don Cherry
Organic Music Theatre
(Blank Forms)
Captured at the 1972 festival de Jazz de Chateauvallon, Organic Music Theatre is a perrformance by Don Cherry and an expanded group of musicians and performers, who effectively transported the communal sound of Cherry's home in rural Sweden to a stage in the South of France. In Organic Music Theatre, Cherry leads with his voice rather than trumpet, taking cues from a global song book and the pan-ethnic musical ideas that he would go on to refine. Moving from devotional piano motifs to glossolalia, or from donso ngoni (Malian hunter's guitar) to Nana Vasconcelos stunning percussion work, there's a vast sound world at play here that's keenly balanced between spontaneity, composition and spiritual questing. With its open-hearted atmosphere and palpable sense of place and participation, Organic Music Theatre is a recording that actively celebrates live music, and the life affirming connections it offers.  – JH
---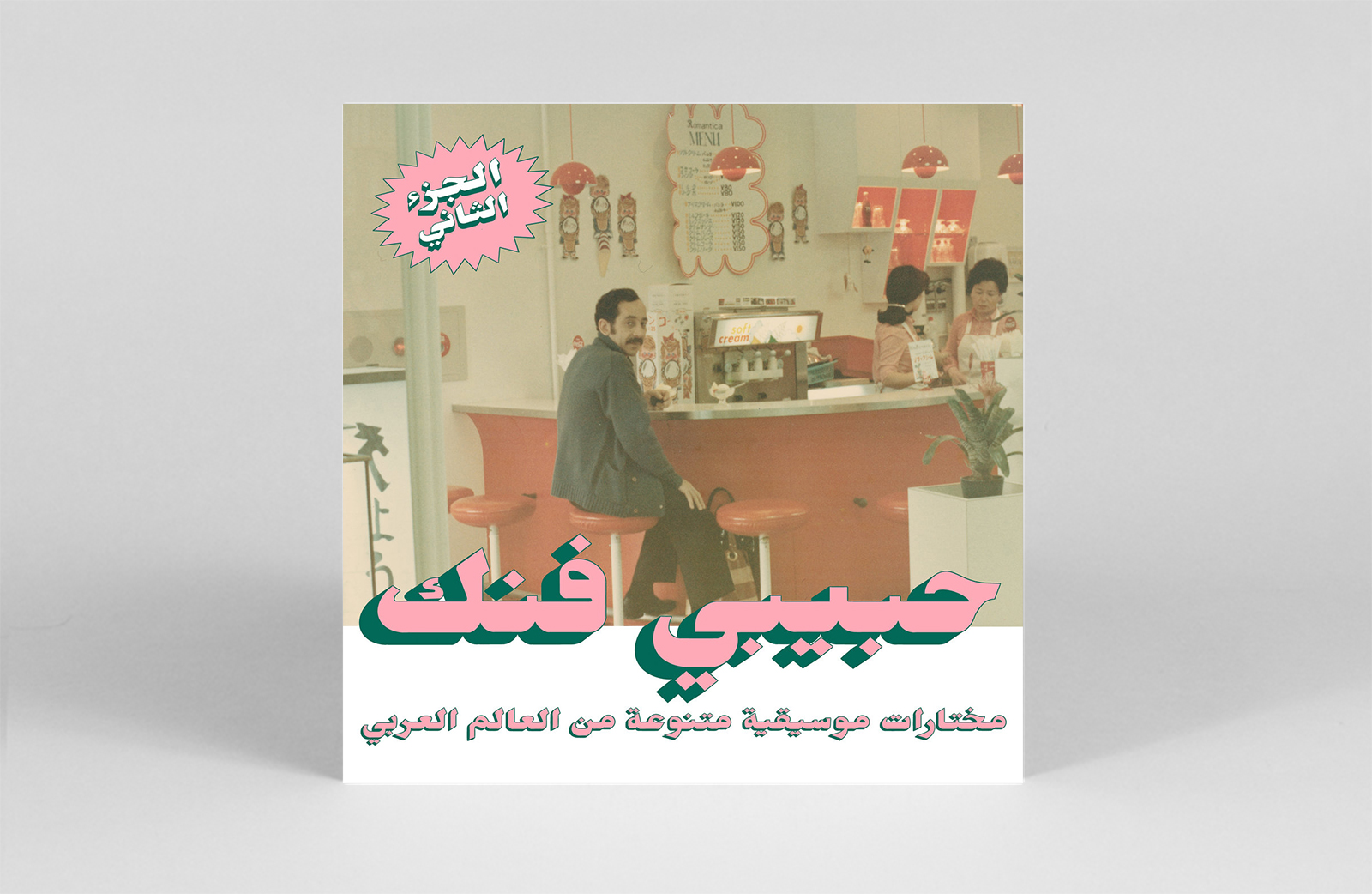 27. Various Artists
An eclectic selection of music from the Arab world, part 2
(Habibi Funk)
A collection of funky Arabic gems from the '70s, Habibi Funk's 15th compilation is appropriately titled An eclectic selection from the Arabic world. Rather than representing a scene or scenes, the release finds its unity via dancing. "Egyptian organ funk, Moroccan disco, Libyan reggae, political songs from Lebanon, soundtrack music from Algeria, a musical union between Kenya and Oman, and much more" are represented here, with little-known gems alongside coveted tunes in equal measure. Each track will make you want to bust some kind of move – be it a slow jam twirl, a highly strung finger point, or anything in between. Consider it a virtual digging trip riding alongside the Habibi Funk crew, with a large dash of boogie thrown in too. – GH
---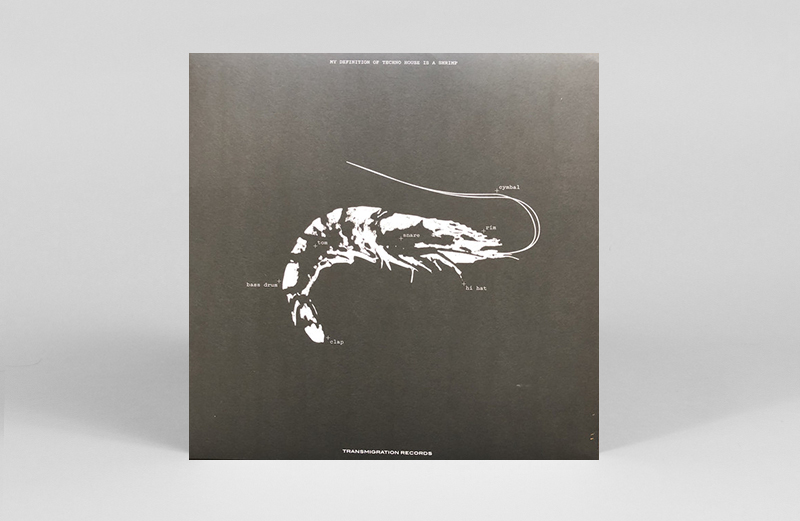 26. Ebi
Space Teddy Collection
(Transmigration)
"My Defintion Of Techno House Is A Shrimp" explains Ebi aka electronic maverick Susumu Yokota on the liner notes for Space Teddy Collection. The best explanation for this is that Space Teddy channels sensations akin to a prawn floating along in a deep blue sea – trippy, serene, blissful, chaotic when the (acidic) waves come, etc. A mix of IDM, trance, house, and techno, across the LP, which compiles two EPs from Yokota's vaults that he created during the '90s. It's a chuggy trip with Yokota, whose quirky, baroque album Symbol was also re-released this year as part of a new reissue series from P-Vine focusing on his illustrious output. – GH
---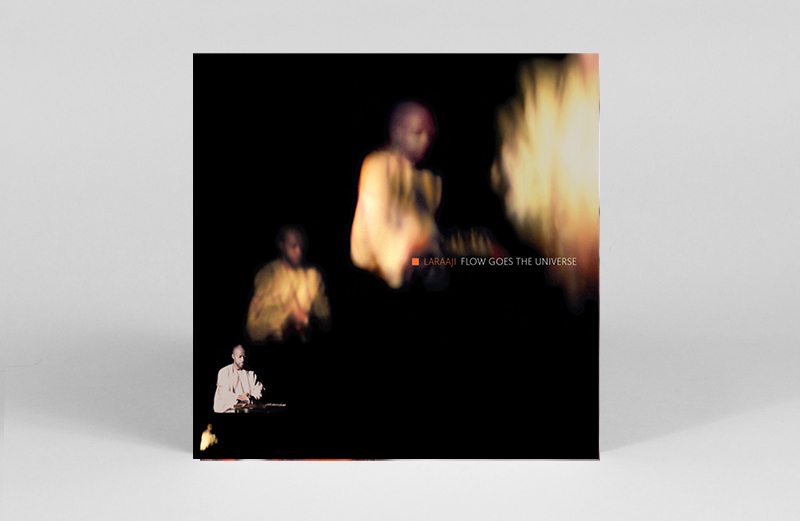 25. Laraaji
Flow Goes The Universe
(All Saints Records)
New age pioneer Laraaji's revered 1992 LP Flow Goes the Universe received its first vinyl reissue via All Saints Records this year. A masterwork of ethereal atmospherics, Laraaji expands the sonic possibilities of his instrument, creating a celestial symphony from his zither. Like a heavenly mouthpiece, Laraaji's luscious zither melodies and chiming harmonics radiate with an otherworldly luminosity. On album highlight 'Zither Dance', hypnagogic rhythmic pulses reverberate as if calibrated to the cosmic vibrations of the universe. Laraaji's belief in music as a 'tool for guiding the heart and consciousness to exalted states of positivity and joy' has always been at the core of his work. Whether a person subscribes to Laraaji's musical mysticism or not, listening to Flow Goes the Universe is undoubtedly an immersive and blissful experience. – AVD
---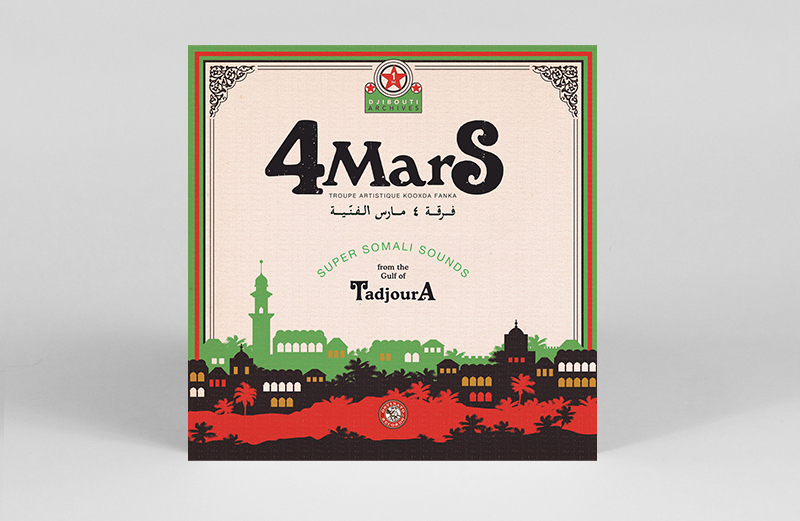 24. 4 Mars
Super Somali Sounds
(Ostinato Records)
Sublime reissue imprint Ostinato has been unearthing mesmerising and rare recordings from across the horn of Africa since its inception. (This includes radio tapes hidden in the ground to escape destruction from authoritarian regimes, for example.) Such is the case with 4 Mars' Super Somali Sounds from the Gulf of Tadjoura. Becoming the first label granted access to the archives of Radio Television Djibouti, 4 Mars' compilation is the first release in a new series devoted to these sonic treasures. On 4 Mars' collection, the 40-member group incorporate influences including: Turkish synths, Jamaican Reggae, American brass, Bollywood vocals, Egyptian and Yemeni rhythms, and Chinese and Mongolian flutes – all united in Somalian symphony. – GH
---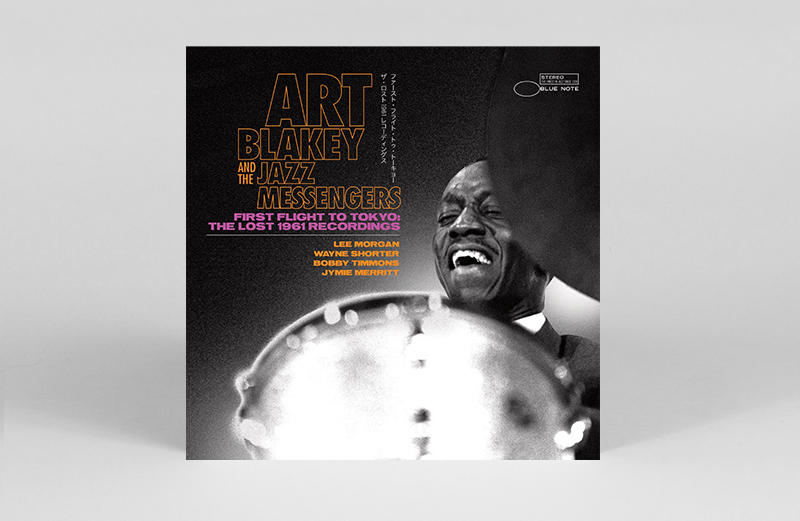 23. Art Blakey and the Jazz Messengers
(Blue Note)
Given Art Blakey's legendary role as band leader, and the wealth of talent that passed through his Jazz Messengers group, reissues and archival finds of previously unheard recordings rightly pique curiosity. First Flight to Tokyo excels in this regard, taking us inside the group's first tour of Japan in 1961. This long-lost performance features a stellar line-up of the Jazz Messengers with Wayne Shorter on tenor sax, Lee Morgan on trumpet, Bobby Timmons on piano, Jymie Merritt on bass, and of course, Blakey leading on drums. Buoyed by their warm reception in Japan, and the audience's appreciation of the group, all of the artists involved brought their A games to this performance at Tokyo's Hibiya Public Hall – playing Jazz Messenger classics as well as staples from Charlie Parker and Thelonius Monk. – JH
---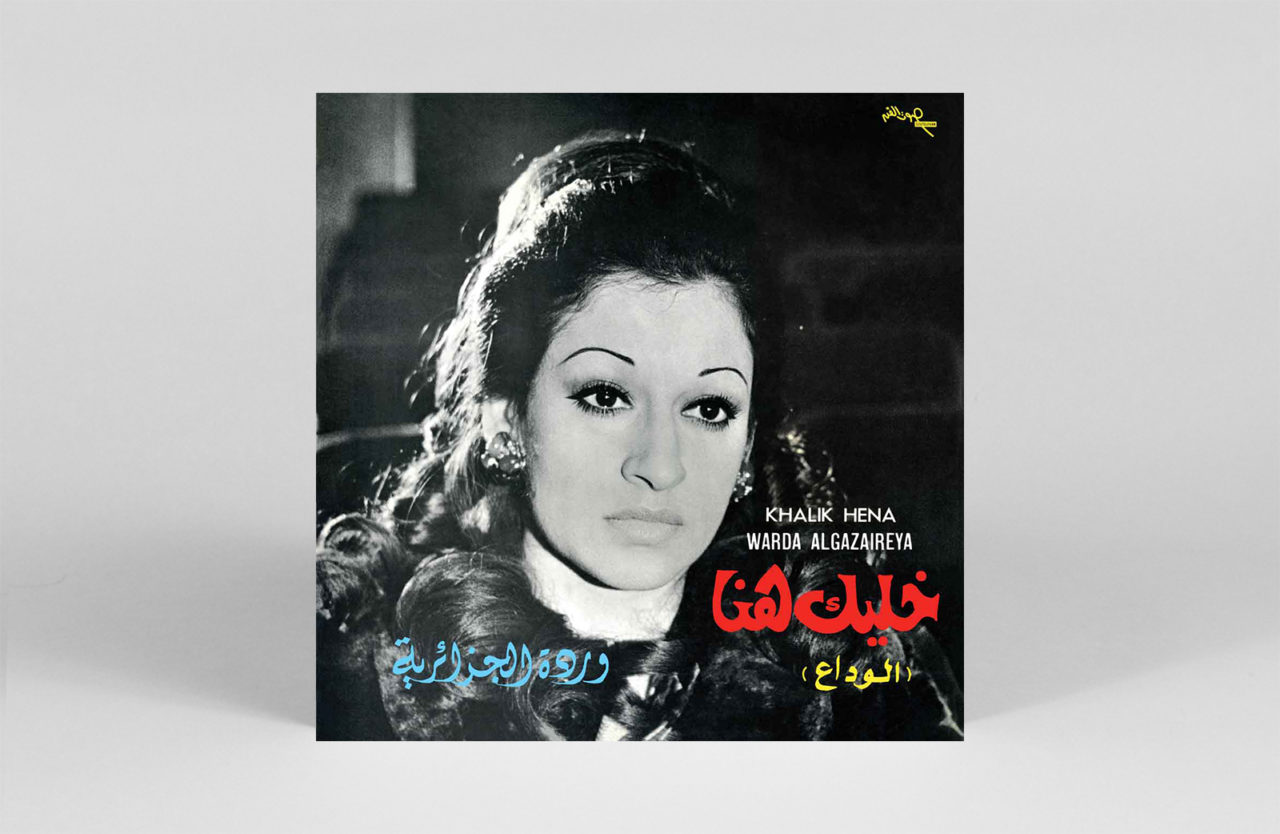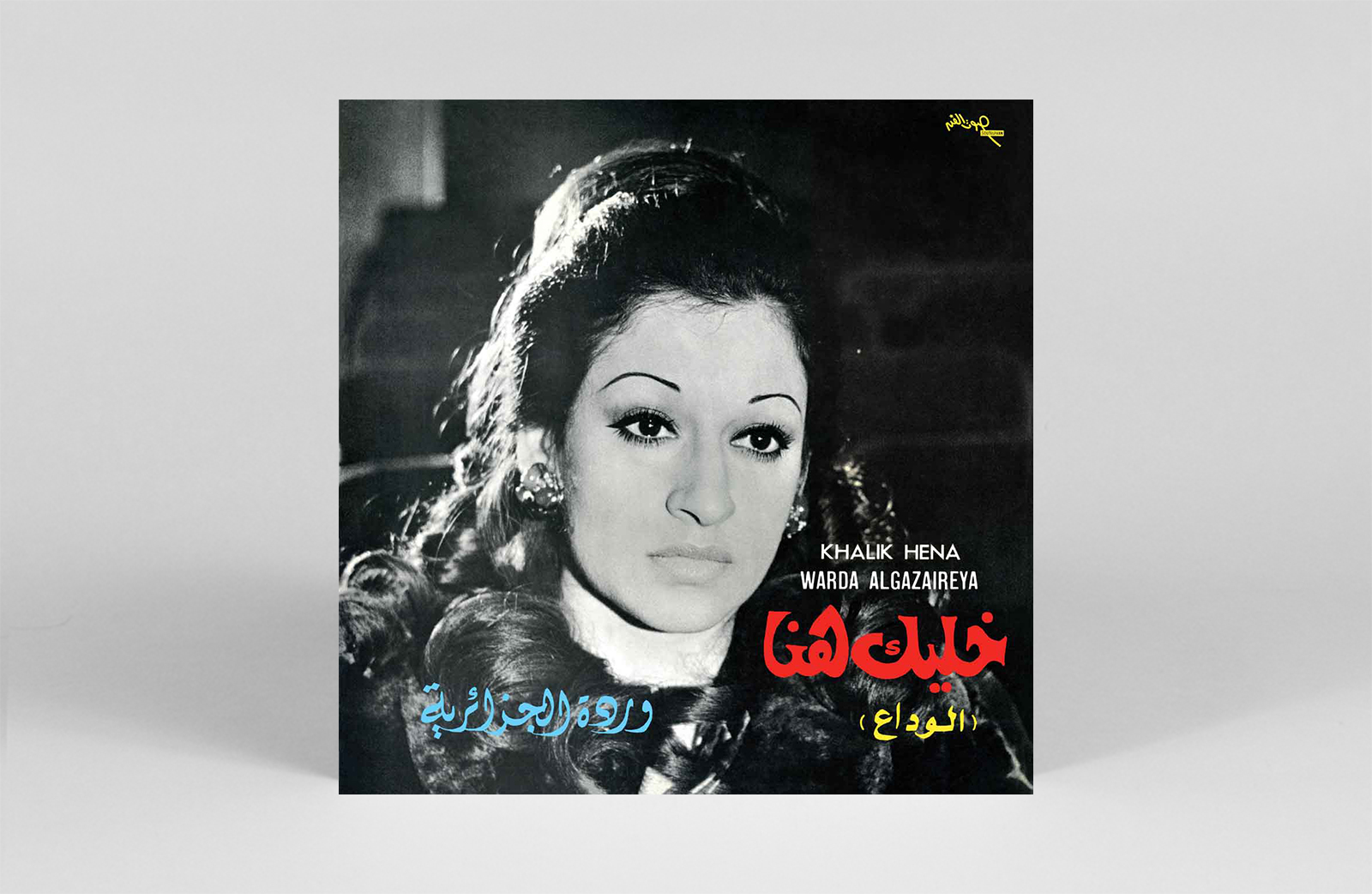 22. Warda
Khalik Hena
(Wewantsounds)
Khalik Hena is a cult classic from Algerian-Lebanese artist Warda. On the album, she finds her powerful voice backed by a full Egyptian orchestra, and the compositional skills of Baligh Hamdi. Its sounds are steeped in traditional Arabic music, yet with an ear and openness for the contemporary music that surrounded her in the 1970s. Wewantsounds reissue of Khalik Hena is an essential – both for those familiar with her work, as well as good a place as any for the unfamiliar to acquaint themselves with Warda's hypnotic talents. – JH
---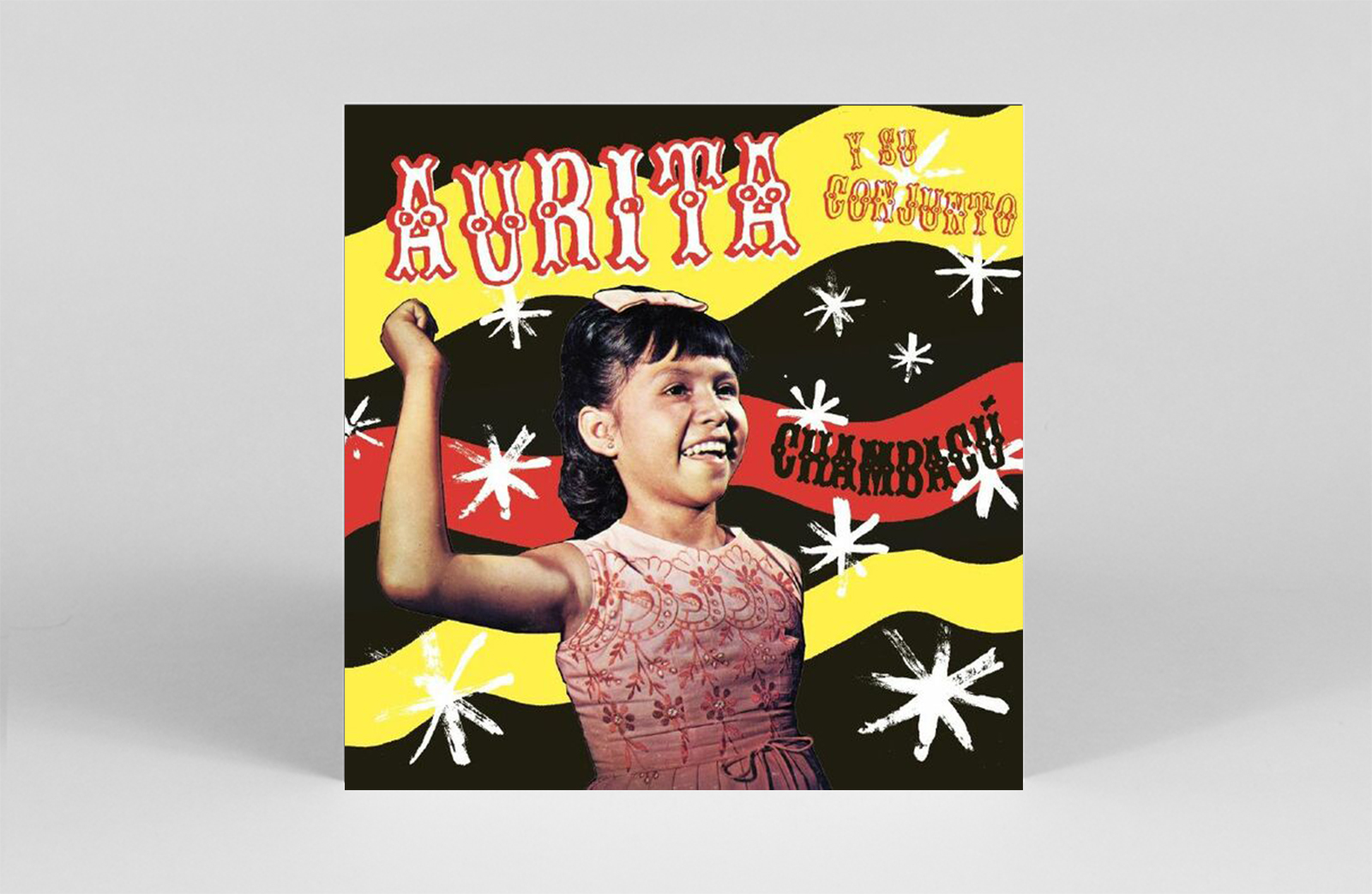 21. Aurita Y Su Conjunto
Chambacu
(MISSISSIPPI)
Released in advance of the 1965 carnival season in Colombia, six-year-old Aurita Castillo's Festival con Aurita compilation LP delivered a set of cumbia and porro staples with a flair and conviction that belied her age. Collecting highlights from the initial release, and its eventual follow up, Chambachu highlights Aurita's talent and the infectious nature of her call-to-dance. With Aurita delivering these tracks before completely stepping aside from the music industry, this first-time reissue outside of Latin America serves as a fitting testament to her voice and the heavy cumbia grooves of her mysterious backing group. – JH
---

20. Nermin Niazi and Feisal Mosleh
Disco Se Aagay
(Discostan)
Discostan launched its label on a high, with the inaugural first reissue in the form of the "rediscovered synth pop masterpiece" Disco Se AAgay, which translates to 'beyond disco'. Created by Nermin Niazi and Feisal Mosleh, the album incorporates the duo's Pakistani musical heritage with disco riffs and new wave synth flourishes to deeply funky effect. If this is any indication of what's to come from Discostan, expect magical releases to follow. – GH
---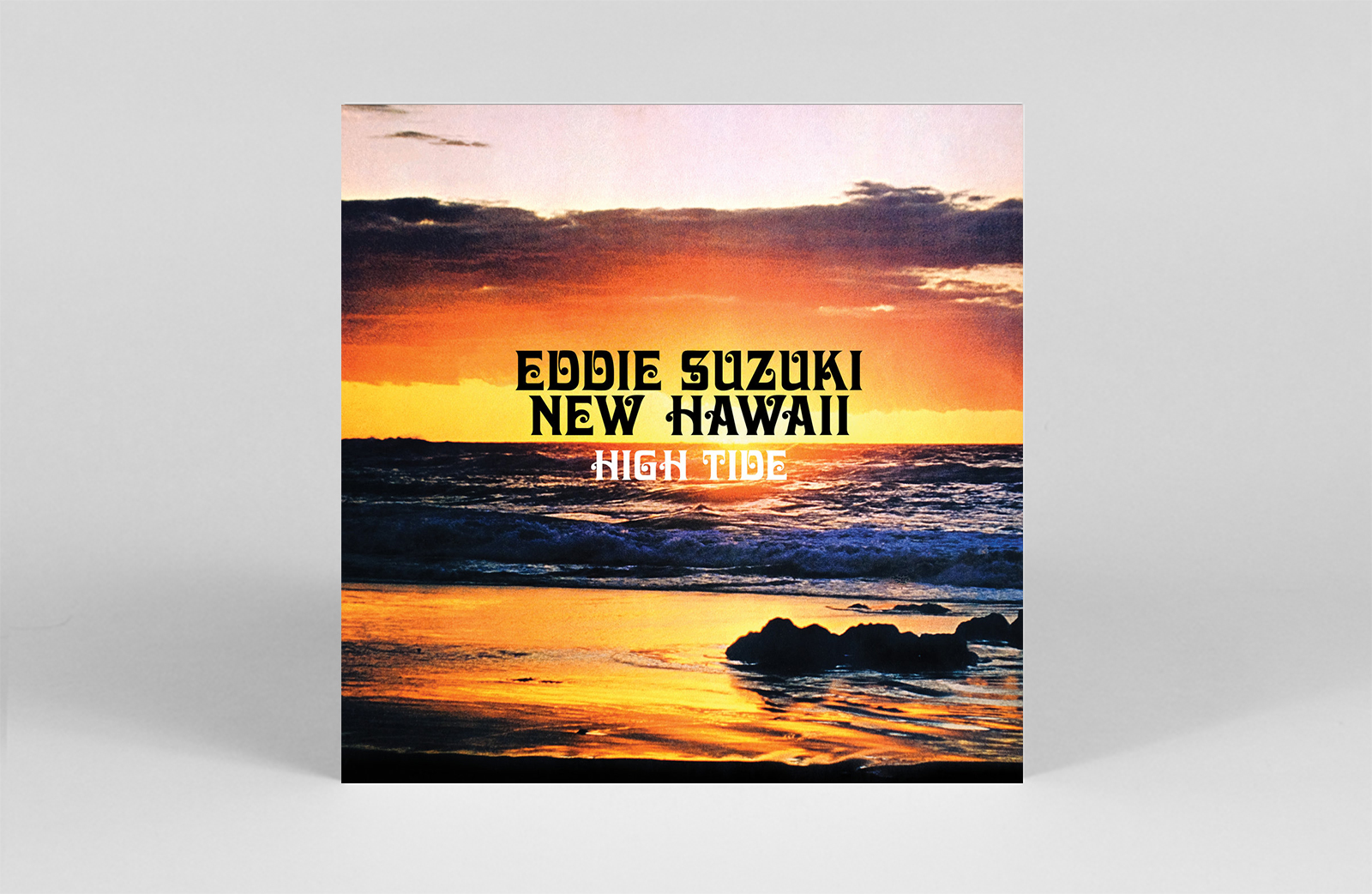 19. Eddie Suzuki New Hawaii
High Tide
(Aloha Got Soul)
Halcyon Hawaiian crooner, musician, and composer Eddie Suzuki's 1973 LP High Tide returned in the form a loving reissue from Aloha Got Soul. Described by the label as a celebration of "Hawaii's warmth and spirit", its 12-tracks mix traditional instrumentals from the islands with seventies psychedelia and pop. Lead by Suzuki on vocals, Hammond organ, and arp synthesizer, the album also features Laurence Harada on guitar, Nani Kuaiwa on vocals, Gary Fittro on drums, and John Schulmeister on bass. Put High Tide on, close your eyes, inhale deeply, and teleport yourself directly to a hammock swinging in the breeze between two palm trees in Honolulu. – GH
---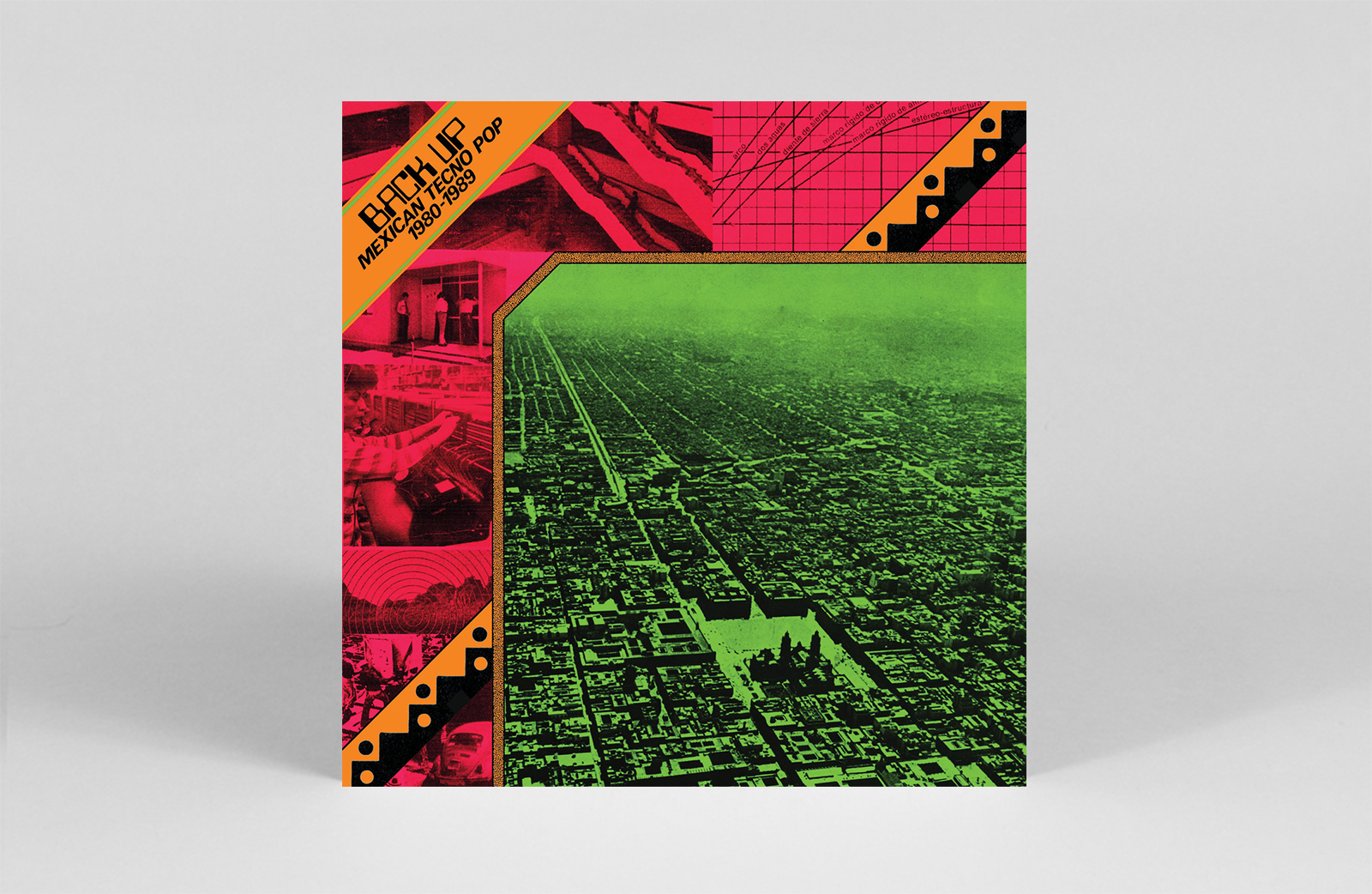 18. Various Artists
Back Up: Mexican Tecno Pop 1980​-​1989
(Dark Entries)
From the bedrooms, garages and amateur studios of 1980s Mexico come experiments in post punk, new wave, nu beat and pop – painting a picture of a DIY scene cross-pollinated by a diverse set of local and international influences. While more recognisable 80s sounds such as FM bells and analogue drum machines can be found peppered throughout, there are hearty helpings of Latin percussion and a dash of boombox-oriented, Nu Yorican hip-hop electro. With greatly differing styles often recorded on low-end equipment, it's a testament to the restoration and mastering, which knits them together cohesively in this compilation of pure synth indulgence. – AW
---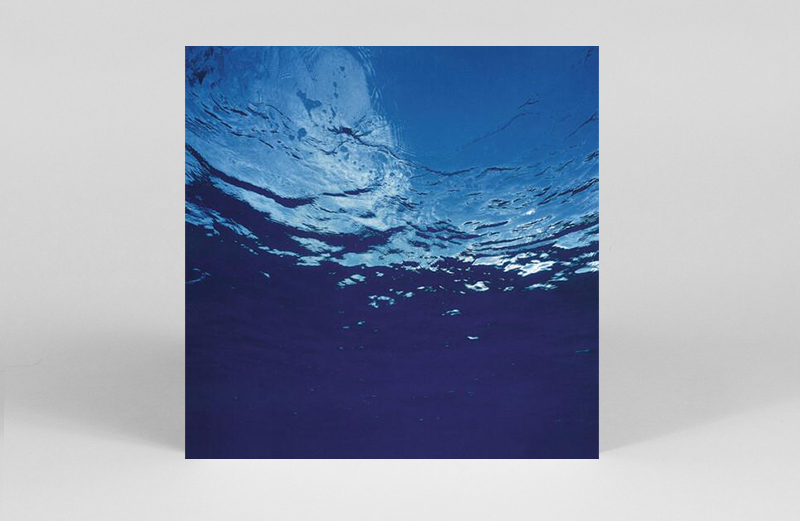 17. Akira Ito
Marine Flowers (Science Fantasy)
(Glossy Mistakes)
Akira Ito's intro into music is not what one could call traditional; having began his career as an actor, he was encouraged to move into the music industry after gigs began drying up. Originally composed for a documentary about marine wildlife, Marine Flowers (Science Fantasy) spans aquatic electronics, swelling drone, ambient, soothing piano, and electroacoustic experiments. As part of his aim to make what he terms "healing music", Marine Flowers certainly succeeds — allow it to draw the toxins and stress from your skin like salt water. – LR
---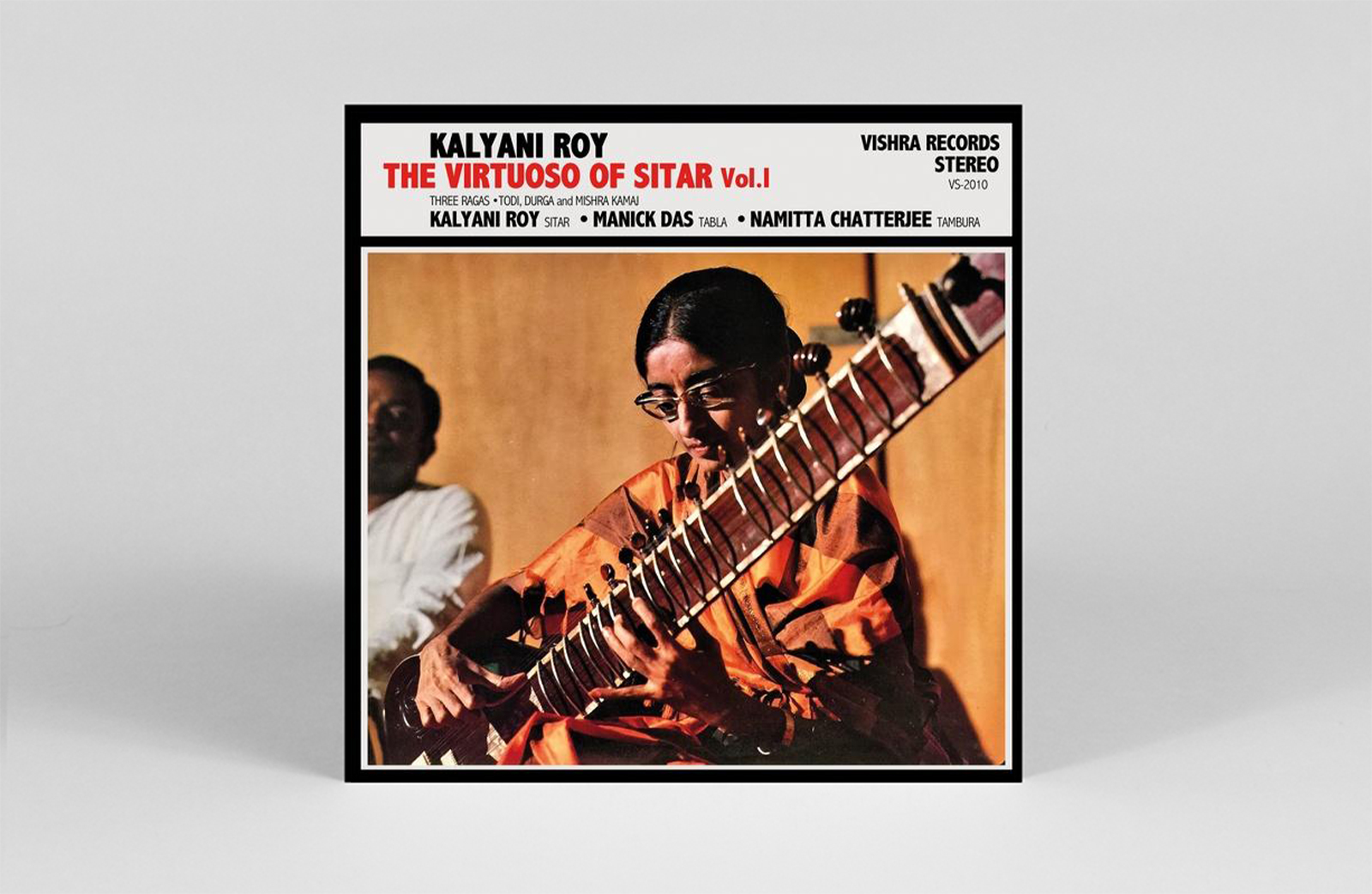 16. Kalyani Roy
The Virtuoso Of Sitar
(Vishra Recordings)
"One of the finest female sitar players in a field that was dominated by her male counterparts" — as Vishra Records notes — Kalyani Roy never received the widespread, international attention her exemplary artistry deserves. Shining a much needed light on her work, The Virtuoso Of Sitar captures her performance with Manick Das Tabla and Namita Chatterjee on Tambura in Japan, 1974. Contained within these two volumes is a collection of ethereal, sublime strings that radiate with devotion. – LR
---
15. Various artists
Ritmo Fantasía: Balearic Spanish Synth​-​Pop, Boogie and House (1982​-​1992)
(Soundway Records)
A love letter to sounds of the White Isle, Soundway's Ritmo Fantasía compilation celebrates Spain's electronic music scene during the '80s and '90s, as well as encapsulating the sensual, hedonistic zeitgeist of Ibiza as it transformed from a bohemian affair into party destination. is Carefully curated by Berlin-based, Venezuelan DJ Trujillo, and the fruits of over 10 years of digging, its 21-tracks strictly feature Iberian-based artists. Reclaiming the "Balearic" genre for their compatriots, the musicians exploring early house, bleep, boogie, pop and electro. The cover and gatefold is poignantly graced with artwork by the late Yves Uro, whose visionary club posters in the '70s and '80s helped define the aesthetic of Ibiza. From end to end, it's a scintillating slice of Spanish musical history. – AW
---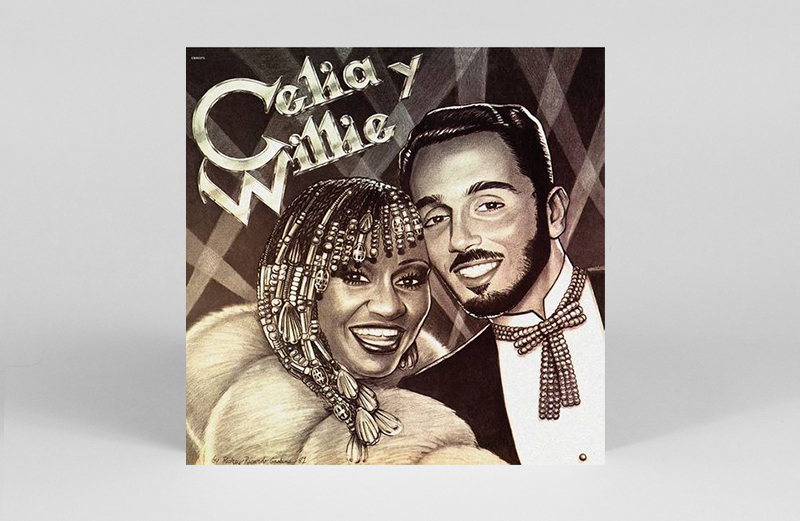 14. Celia Cruz and Willie Colon
Celia y Willie
(Craft Recordings)
Iconic titans of salsa, singer Celia Cruz and composer/trumpeter/producer Willie Colon were no stranger to mesmerising creative collaborations. The duo joined forces on various albums across their careers; however, Celia y Willie is one of the most uplifting and fun iterations of their chemistry. Reissued for the first time to commemorate its 40th anniversary, the Colon-led horns sing as Cruz dances around them with her voice. As their call "Come to Miami" beckons, has the pull to the Magic City ever felt as strong?
---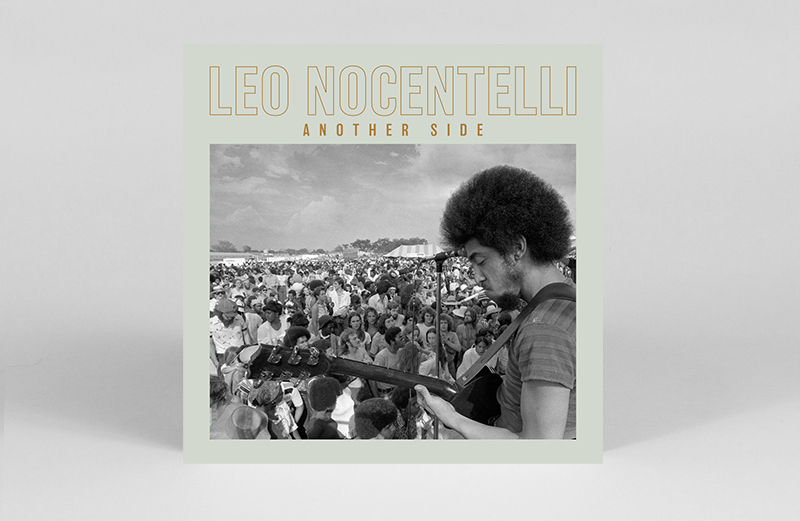 13. Leo Nocentelli
Another Side
(Light In The Attic)
The story of how The Meters guitarist Leo Nocentelli's debut solo album was rediscovered reads like it was plucked straight from the pages of a Hollywood movie. Nocentelli originally recorded the LP during the '70s at a New Orleans studio, however it was never released. Lost in obscurity, the master tapes survived Hurricane Katrina, to be discovered thousands of miles across the country at a Los Angeles swap meet by  Mike Nishita. Contained within these tapes lies a golden record where Bayou funk meets Southern folk and rhythm and blues riffs. It's the stuff that reissue dreams are made of, and very fitting that a label like LITA should lovingly present it. (The liner notes delve further into this story in wonderful detail.) As per from LITA, the album was one of several highlights released by the imprint, alongside its compilation Somewhere Between, which was another much-loved favourite amongst the VF Team this year. – GH
---
12. Hiroshi Suzuki
Cat
(We Release Jazz )
Japanese musician Hiroshi Suzuki's Cat received an awaited reissue on WRWTFWW sister label, We Release Jazz. Aptly described by WRJ as a "glorious jazz-fusion-funk holy grail", Cat came into existence during a visit Suzuki made back to Japan following his move to the U.S. Recorded during a two-day session at Nippon-Columbia Daiichi Studio, it features Hiroshi Suzuki on trombone, alongside Hiromasa Suzuki on keyboards, Kunimitsu Inaba on bass, Akira Ishikawa on drums, and Takeru Muraoka on saxophone. Believe the hype. – GH
---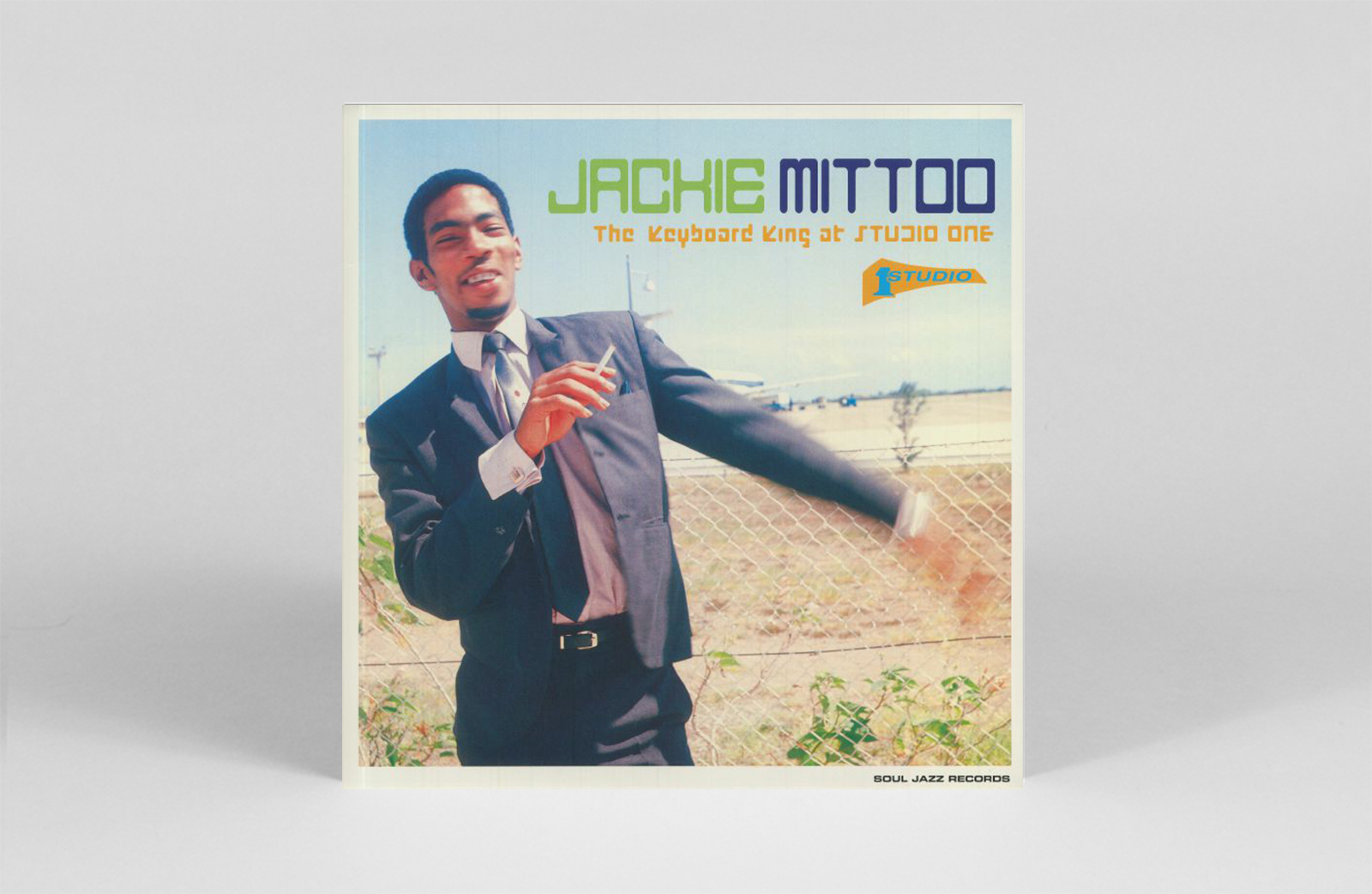 11. Jackie Mitoo
The Keyboard King At Studio One
(Soul Jazz)
Soul Jazz's stunning homage to Studio One manager, The Skatalities founding member, and keyboard legend Jackie Mitoo received a welcome reissue this year. As ever with Mitoo, delve into his oeuvre and you'll discover a deep sense of funk that resonates through his music. The Keyboard King At Studio One is no exception, presenting a fitting sonic tribute to his depth and range – well beyond the reggae and dub genres he may have been formally known for. Featuring his solo recordings from the '60s and '70s, the 2xLP is worth it alone for 'Wall Street' – like drinking up a hazy, warm summer's afternoon in Kingston. Happily though, you'll find 14 further tracks to get lost in here, such as the head-bopping, organ-wailing grooves of 'Get Up And Get It' and the shoop-ing, lovers rock-hued dip of 'Totally Together'. – GH
---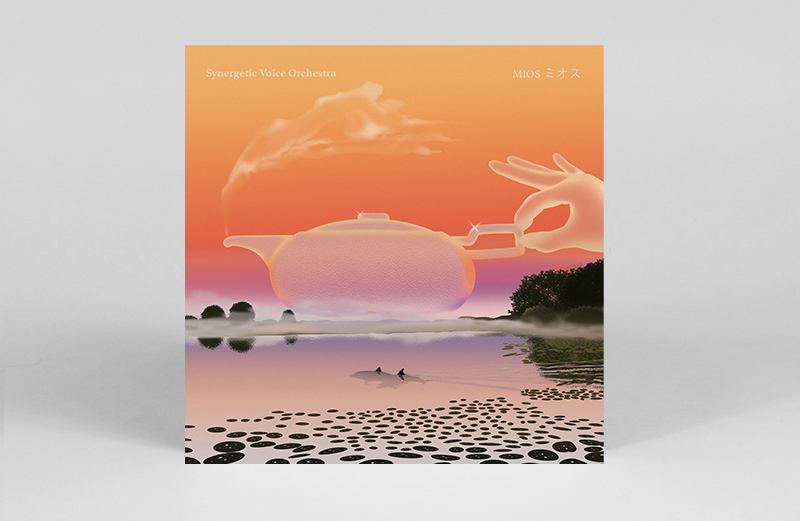 10. MIOS
Synergetic Voice Orchestra
(Métron)
Following the release of Yumiko Morioka's Resonance – one of our favourite reissues of 2020 – Métron returned to the Morioka source. This time, the label resurrected her Synergetic Voice Orchestra album, MIOS, for its first vinyl release. Recorded in 1989, Morioka rounded up street musicians as well as semi-professional artists for the collective. During the creative process, her ethos was to champion the interests of the collective rather than any one individual. Sound-wise, the group incorporated traditional Okinawan music with influences from Indian, Ethiopian, Malian, Korean, and Chinese. Harnessing an anything goes approach, the album feels as "alive with freewheeling creativity" to listen to as it evidently was to make it.
---
9. Maktoto Kubota & The Sunset Gang
Sunset Gang
(Wewantsounds)
Looking for a balmy Japanese-Hawaiian paradise to whisk yourself away to? Look no further than Maktoto Kubota & The Sunset Gang's Sunset Gang. Mixing the Japanese spirit of seventies experimentalism with influences from New Orleans blues, as well as twangs of Hawaiian and Okinawan folk, the album received a loving reissue on Wewantsounds. Formed of core members Takashi Onzo on bass, Yosuke Fujita on guitar/mandolin, Keni Inoue on lead guitar, Hiroki Komazawa on pedal steel guitar, and Kubota himself on guitar, it featured cameos from fellow champions of sonic zaniness, Haruomi Hosono, Akiko Yano, Sachiko Kanenobu, and co-producer Kinji Yoshino. Sunset Gang marked the second in a trio of Kubota reissues from the label, following the equally covetable Hawaii Champroo. Wewantsounds reissue also marks the first time the album is being released outside of Japan, carefully remastered by Kubota himself, featuring original artwork, obi strip, and a 4-page insert. Wewantsounds had a killer year in 2021, and Sunset Gang was one of many records released by the label, any other of which could also have appeared on this list. – GH
---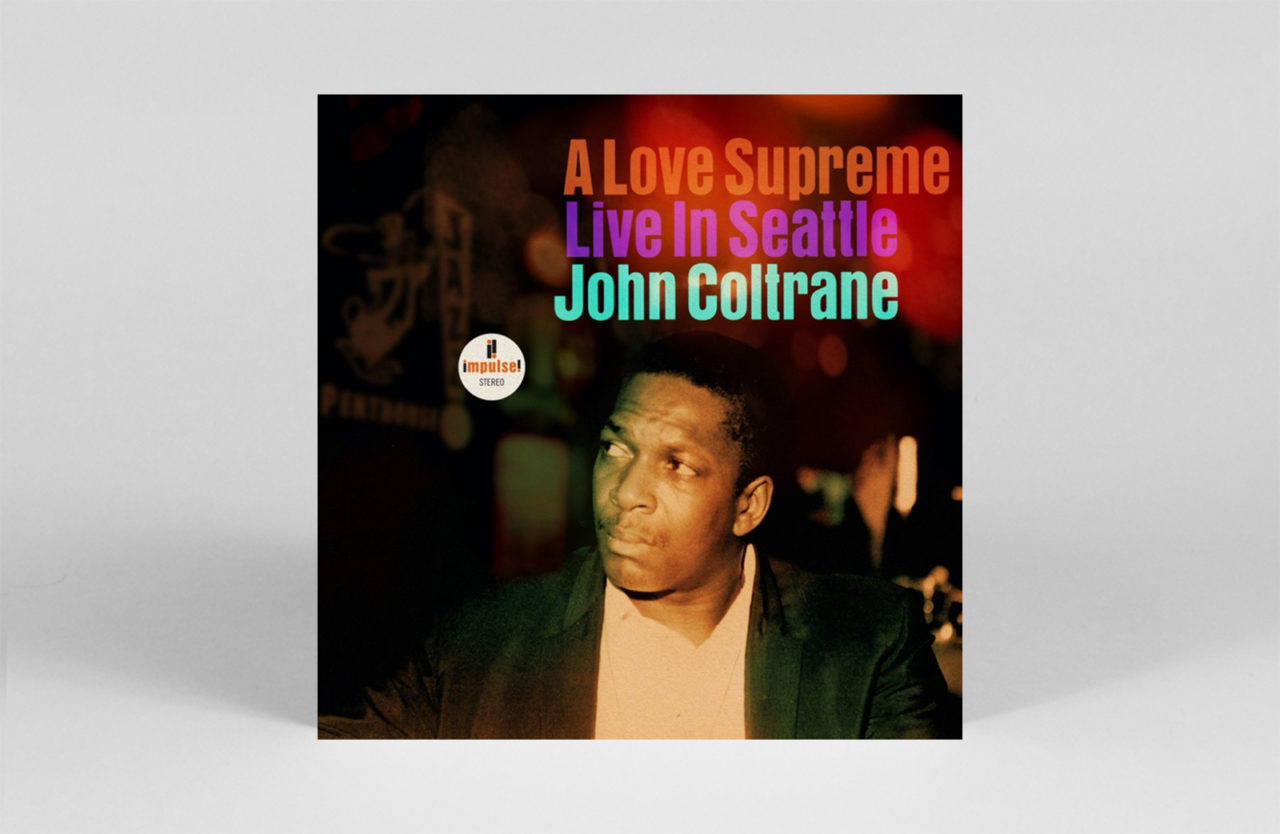 8. John Coltrane
John Coltrane in Seattle
(Impulse!)
When Impulse! announced the release of A Love Supreme: Live in Seattle this October, it marked a genuine cultural moment. For decades, the only known live recording of Coltrane's magnum opus A Love Supreme was of a performance recorded at Festival Jazz d'Antibes, first reissued by Impulse! Records in 2002. With the release of this previously unknown 1965 recording from Seattle's Penthouse Club, Coltrane's signature suite is breathtakingly reconfigured, and reinvigorated with new life. In particular, the addition of Pharoah Sanders to the line-up (alongside the members of Coltrane's classic quartet), sees Coltrane's composition infused with an unbridled ecstatic dynamism, that, with every solo, pushes beyond the parameters of the original composition to unforeseen ecclesial heights. – AVD
---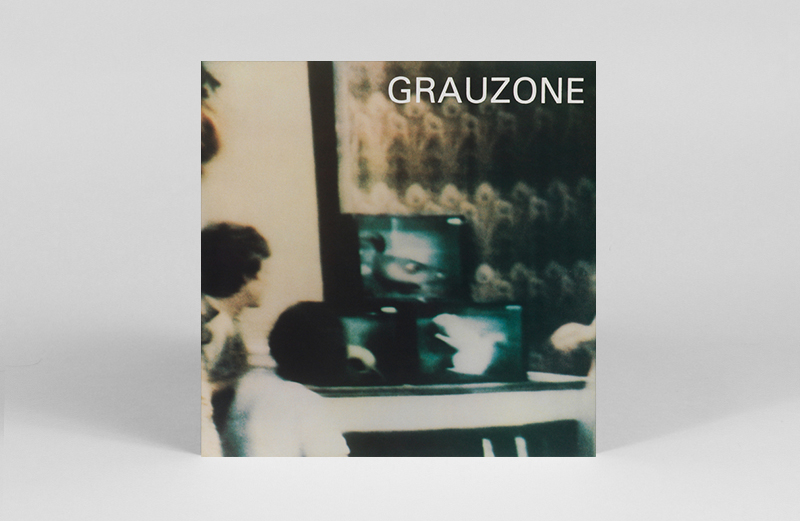 7. Grauzone
Grauzone
(WRWTFWW)
WRWTFWW Records maintained its immaculate output, kicking the year off with the release of a limited-edition boxset for the 40th anniversary of Grauzone's classic 1981 debut. A double LP, containing the entirety of the band's discography, the boxset documents Grauzone's progression from early improvisational experimentations to their trademark fusion of post-punk, new wave, and industrial sounds. From the propulsive gothic disco of 'Film 2' to the distorted synth screeches of 'Eisbar', Grauzone's abrasive soundscapes speaks powerfully to the anxieties and uncertainty of youth, from which the only salve is of course the dance floor. – AVD
---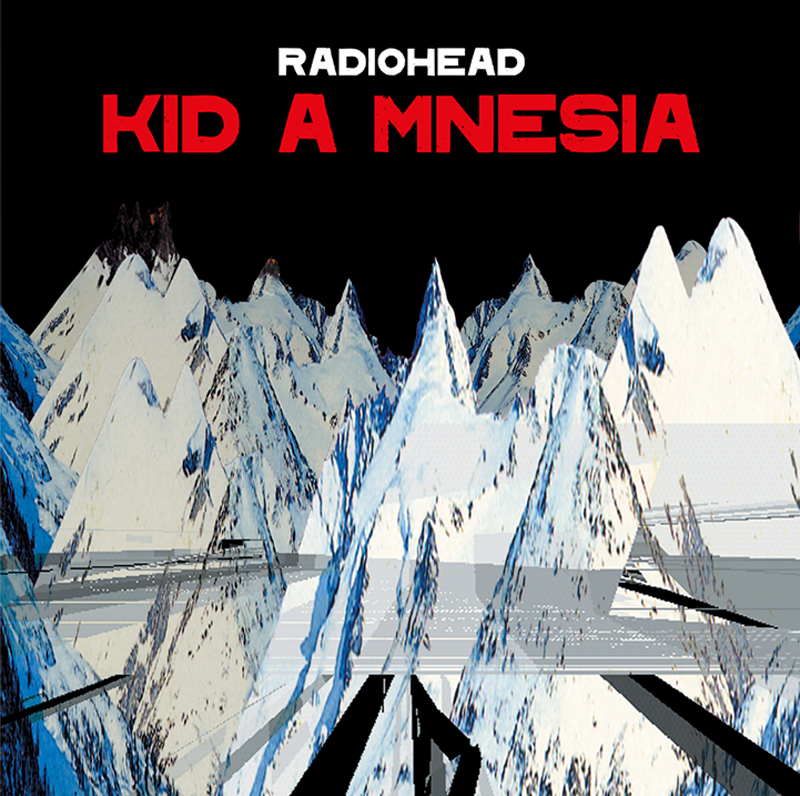 6. Radiohead
KID A MNESIA
(XL Recordings)
Radiohead celebrated the 20th anniversary of their iconic albums Kid A and Amnesiac with the appropriately titled KID A MNESIA. Though both albums were created and recorded at the same time, they were released one year apart as a result of music industry brouhaha. KID A MNESIA rejoins Radiohead's 'experimental electronica meets atmospheric indie' opuses – with the original tracks alongside previously unreleased versions and edits. Whether you're a relative newcomer to these albums, or a longtime listener, you'll find new joy to discover regardless. Consider it an inspiring, and voyeuristic creative window into the notoriously elusive group at one of their zeniths. If that's not a sign of a great reissue, then who knows what is. – GH
---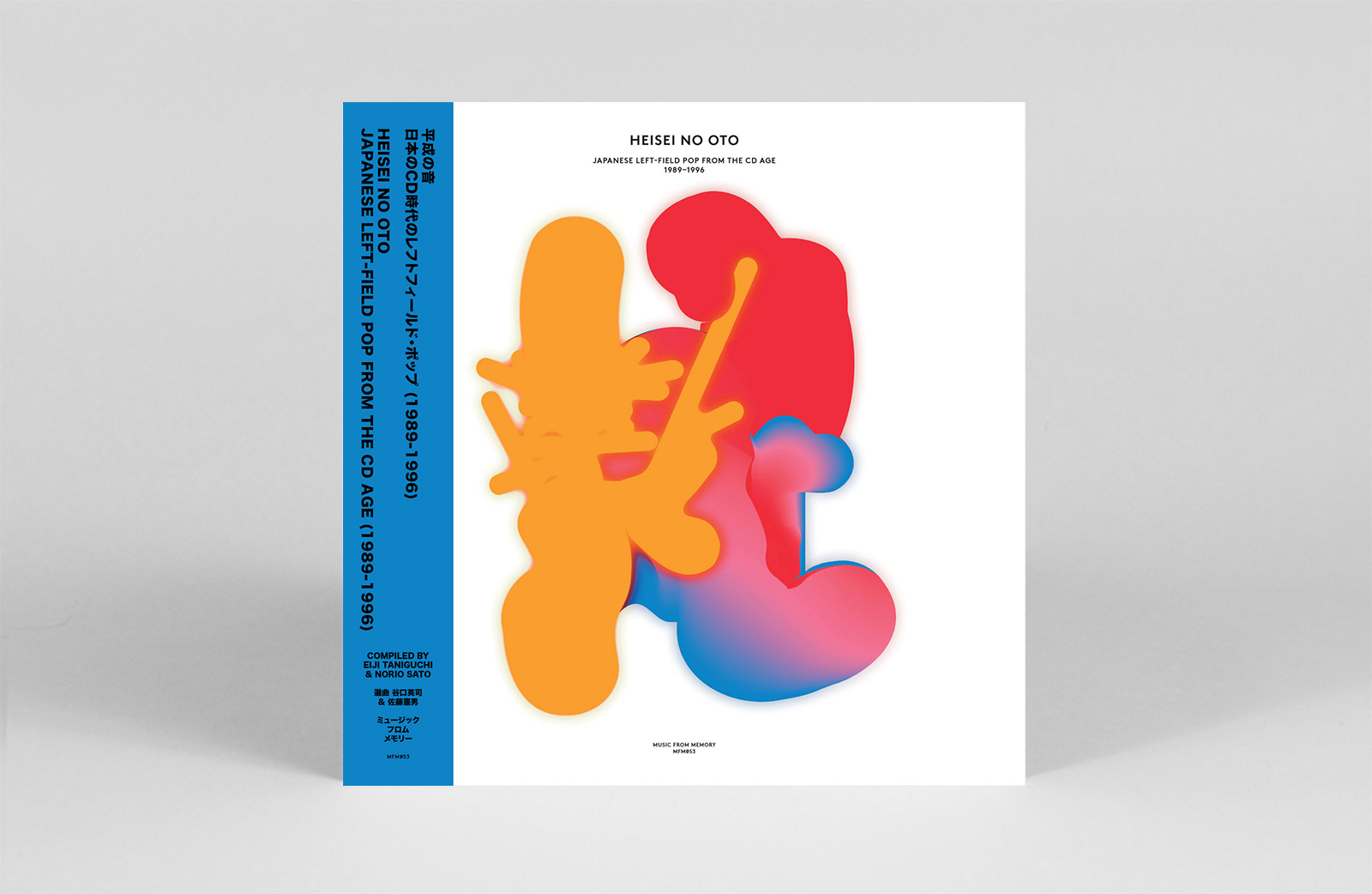 5. Various Artists
Heisei No Oto – Japanese Left​-​field Pop From The CD Age (1989​-​1996)
(Music From Memory)
Music From Memory is no stranger to a deep dive into far-out electronic recordings from around the world. Take its excellent Brazilian Outro Tempo collections, for example. In its Heisei No Oto compilation, the label turned its focus to Japan exploring what it refers to as 'Leftfield pop from the CD Age'. Across 14-tracks compiled by Rare Groove's Norio Sato and Revelation Time's Eiji Taniguchi alongside label-head Jamie Tiller, Heisi No Oto delves into the sonic idiosyncrasies of MFM's self-described genre – from balearic-hued bops to downtempo ballads and alien love songs – linking shimmering sounds with ease. Endlessly transportive, each track feels like a soothing world unto itself, one that fills any listener with glowing happiness. As anyone who made it through this year knows too well, happiness was an emotion to be cherished. The compilation also caps off a wonderful year from the label, with Yu Su's album and MFM's MLO compilation also amongst our highlights. – GH
---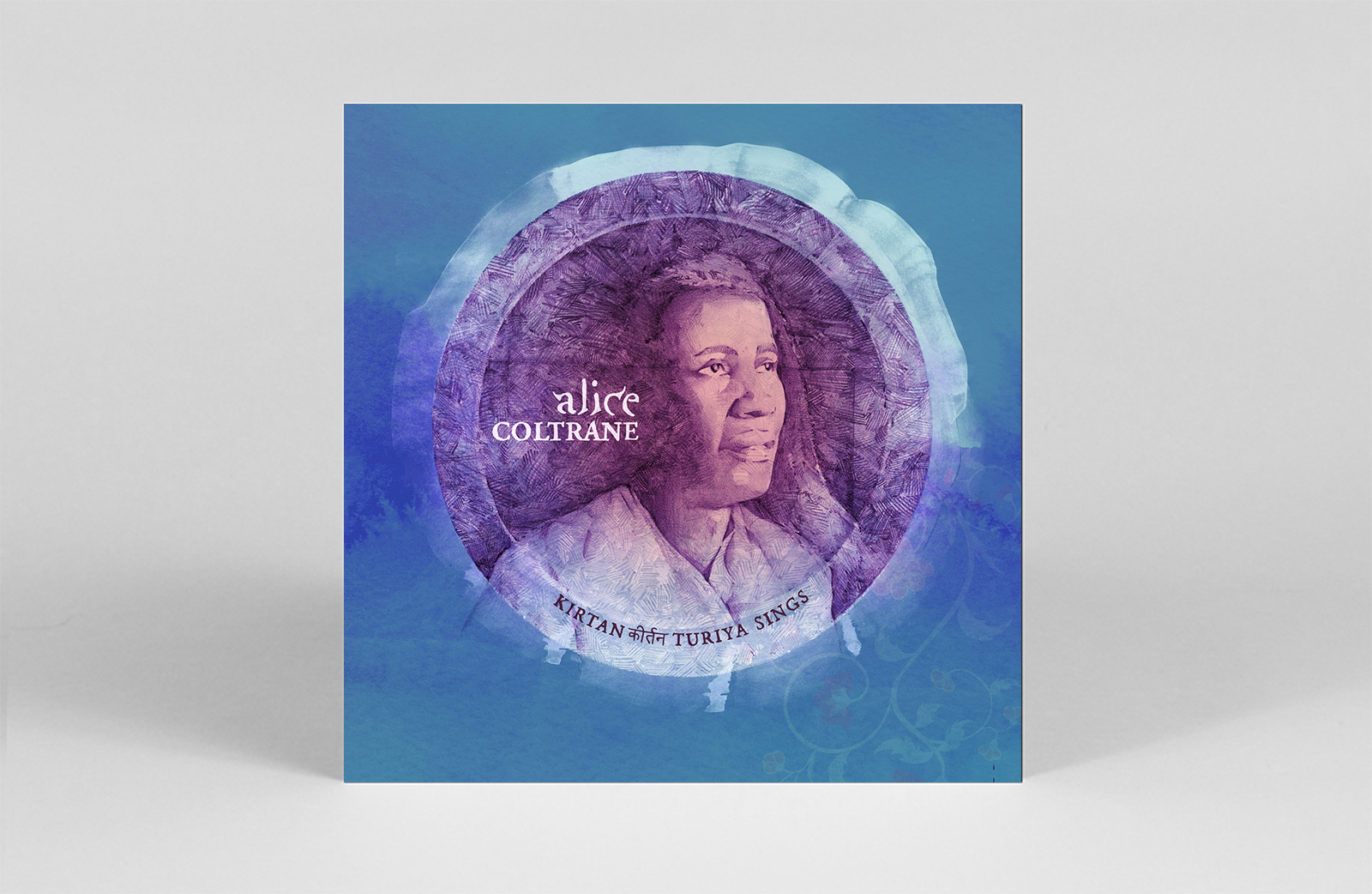 4. Alice Coltrane
Kirtan: Turiya Sings
(Impulse! Records/UMe)
Alice Coltrane's serene 1982 cassette Turiya Sings was originally shared in cassette tape form to her intimate ashram community. However since that time, it has greatly transcended the original audience that she created it for. Coltrane is widely known for her out-and-out classic LP Journey in Satchidananda. Those who have delved further into Coltrane's musical life, and its intertwined spirituality, will likely have discovered Turiya Sings – as well as the subsequent cassettes she released through her Vedantic Center in the '80s.
The album received its first vinyl release this year, after being discovered by Coltrane's son, Ravi. Its reissue gave listeners a new perspective on this beautiful collection of Sanskrit hymns, by presenting an earlier mix of the tracks, one which stripped everything back to Coltrane's voice and Wurlitzer organ alone. Gone are the synthesizers and strings, as Coltrane's mantras and transportive voice steps further into the foreground. Whilst comparisons between versions may be inevitable, it feels counterintuitive. This is due to the nature of Coltrane's devotional work as well as these hymns' regular performances and incarnations as part of the Sai Anantam ashram's Sunday congregations. Like the version that Alice Coltrane released in her lifetime, Kirtan: Turiya Sings stands as an extraordinary exposition of her devotional music, and another intriguing part of its legacy. – JH
---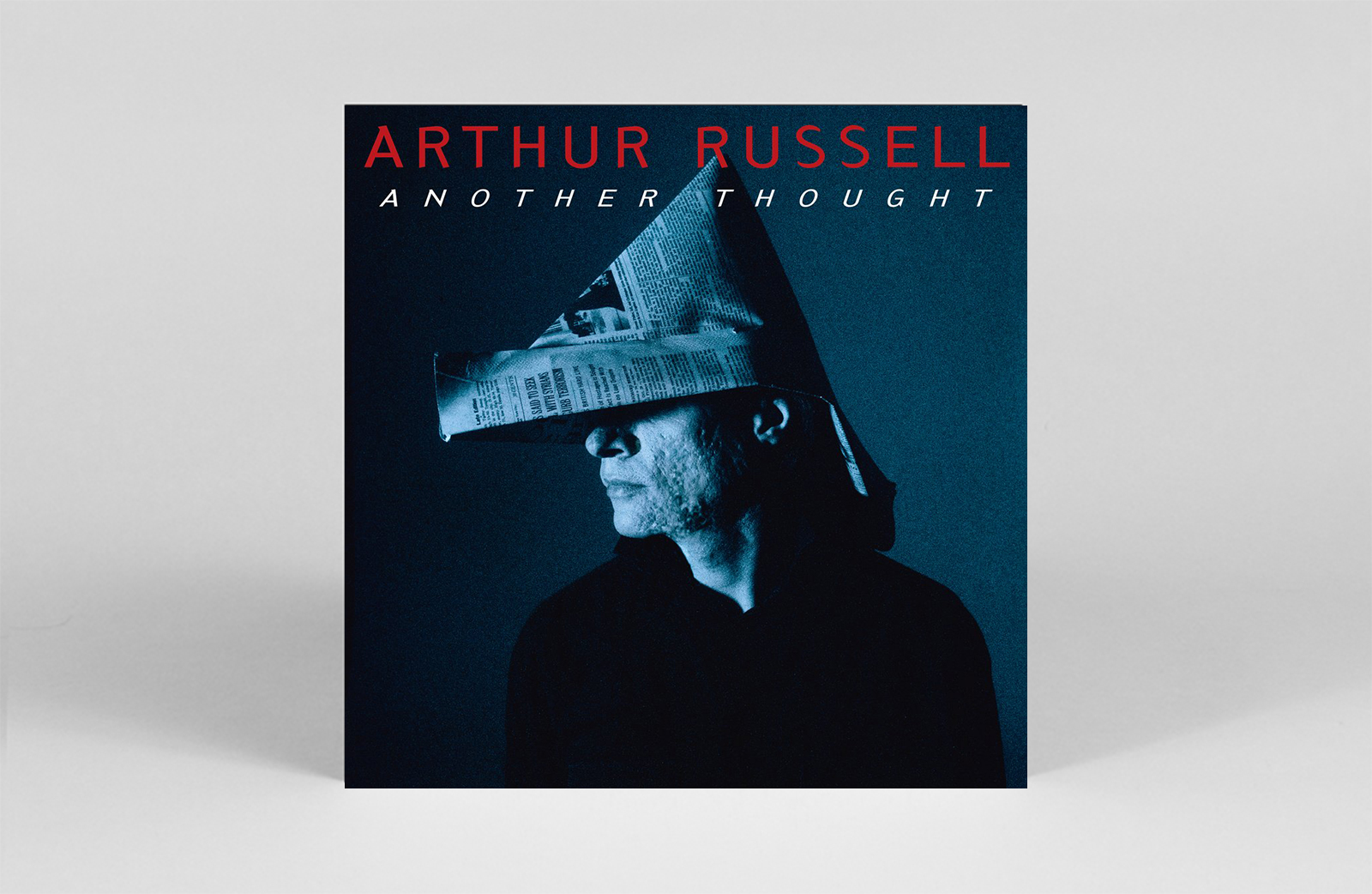 3. Arthur Russell
Another Thought
(Be With)
There are few musicians upon whom the title of genius should be placed; Arthur Russell is one of them. Despite only releasing three albums before his untimely passing in 1992 due to AIDS-related illnesses, his private output and recordings were nothing short of prolific. Originally released in 1994, Another Thought offers a heartrending collection of work from across his life. Over its 15 tracks, his unmistakable vocals and avant-garde cello compositions shine bright. And yet the real crux of Russell's genius lies in his ability to invoke emotions like no other. One need only look at 'A Little Lost' — "I'm a little lost / Without you / That could be an understatement" — to experience how Russell's quietly devastating calls of love burrow into the mind, holding the heart in their tragic grip.
Of course, as with any Russell reissue, Another Thought is haunted by the spectre of HIV. With 2021 marking 40 years since the first five cases of what would later be termed AIDS were reported in the US, the compilation stands as a grim reminder of the millions of unnecessary lives lost across the globe due to prejudice, shame, and inequality. – LR
---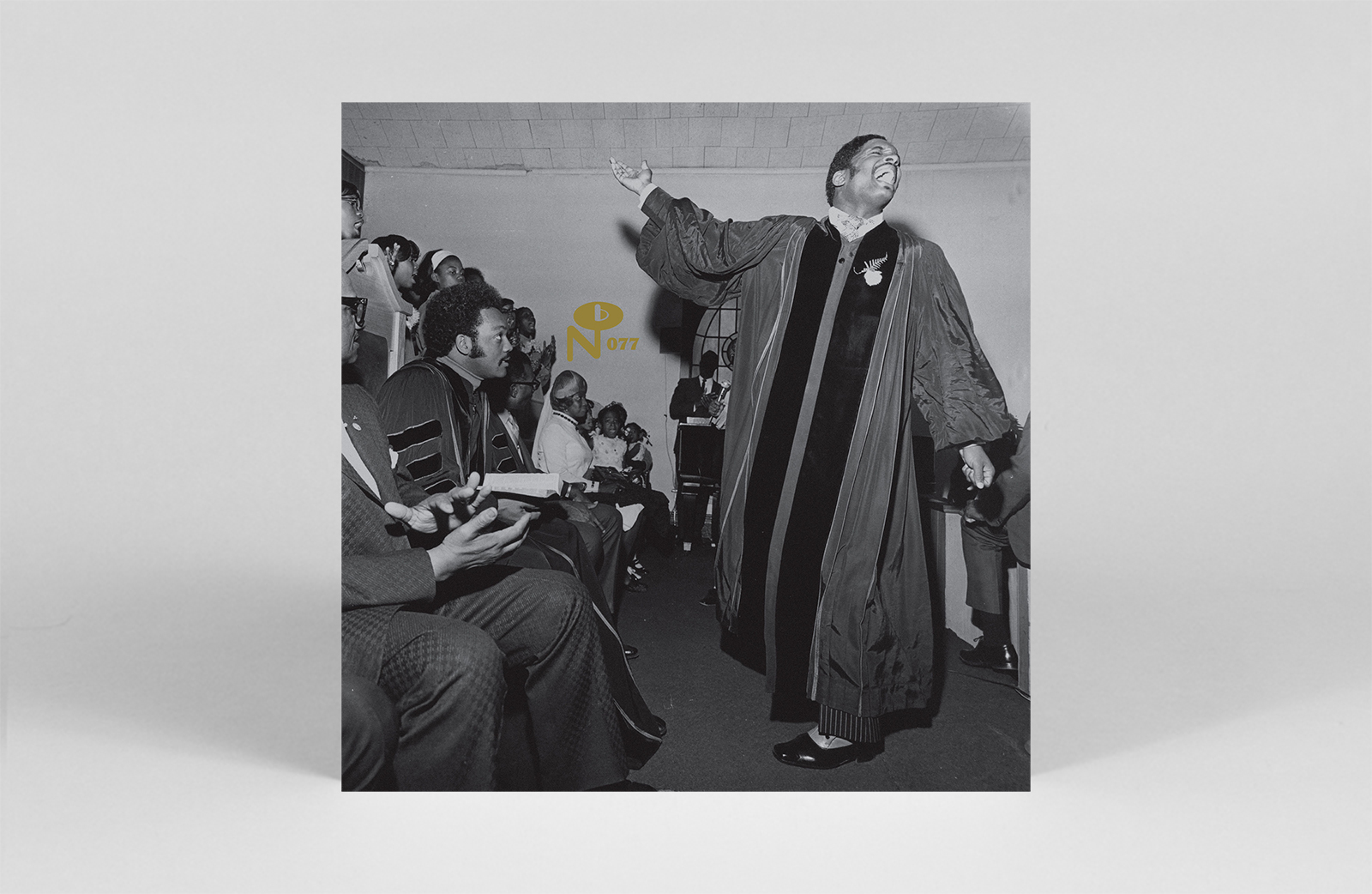 2. Pastor T.L. Barrett & The Youth For Christ Choir
I Shall Wear A Crown
(Numero Group)
Marking the first retrospective release of famed Chicago preacher and titan of gospel music, Pastor T.L Barrett, I Shall Wear A Crown is a 5xLP collection stands amongst the finest music ever unearthed on prolific label Numero. Containing reissues of all four of Barrett's pivotal 1970s gospel soul albums – as well a bonus album of sermons and singles – the boxset captures the joyfulness and power of Barrett's musical legacy in all its vibrancy.
Historically, gospel has provided an important nexus between the secular and the spiritual, serving as a connective tissue between traditional Black cultural forms and its popular mutations. In particular, the latter half of I Shall Wear a Crown, sees Barrett drawing heavily from funk, soul and jazz. Uplifting piano vamps recall the gospel-influenced stylings of Donny Hathaway, and blues-infused Hammond grooves are reminiscent of Jimmy Smith's soulful improvisations. Indeed, in his prime, Barrett counted members of Earth, Wind and Fire as part of his congregation, and even Hathaway himself visited the church.
Whilst Barrett's incorporation of popular secular forms within his work brings a greater accessibility to his output, the true power of his music can be attributed to his rootedness in the traditional forms of the Black church. On two of his most well-known tracks 'Like a Ship' and 'Nobody Knows', the collective voices of the 40-member Youth for Christ Choir cry out to God for redemption. They echo the Pastor's exaltation of the lord, and in spine-tingling harmony, sing together of the shared 'sorrows they've seen'. A touchstone of the gospel genre that extends well beyond its intended reach, I Shall Wear a Crown is a work of profoundly spiritual beauty. It is music to return to endlessly. – AVD
---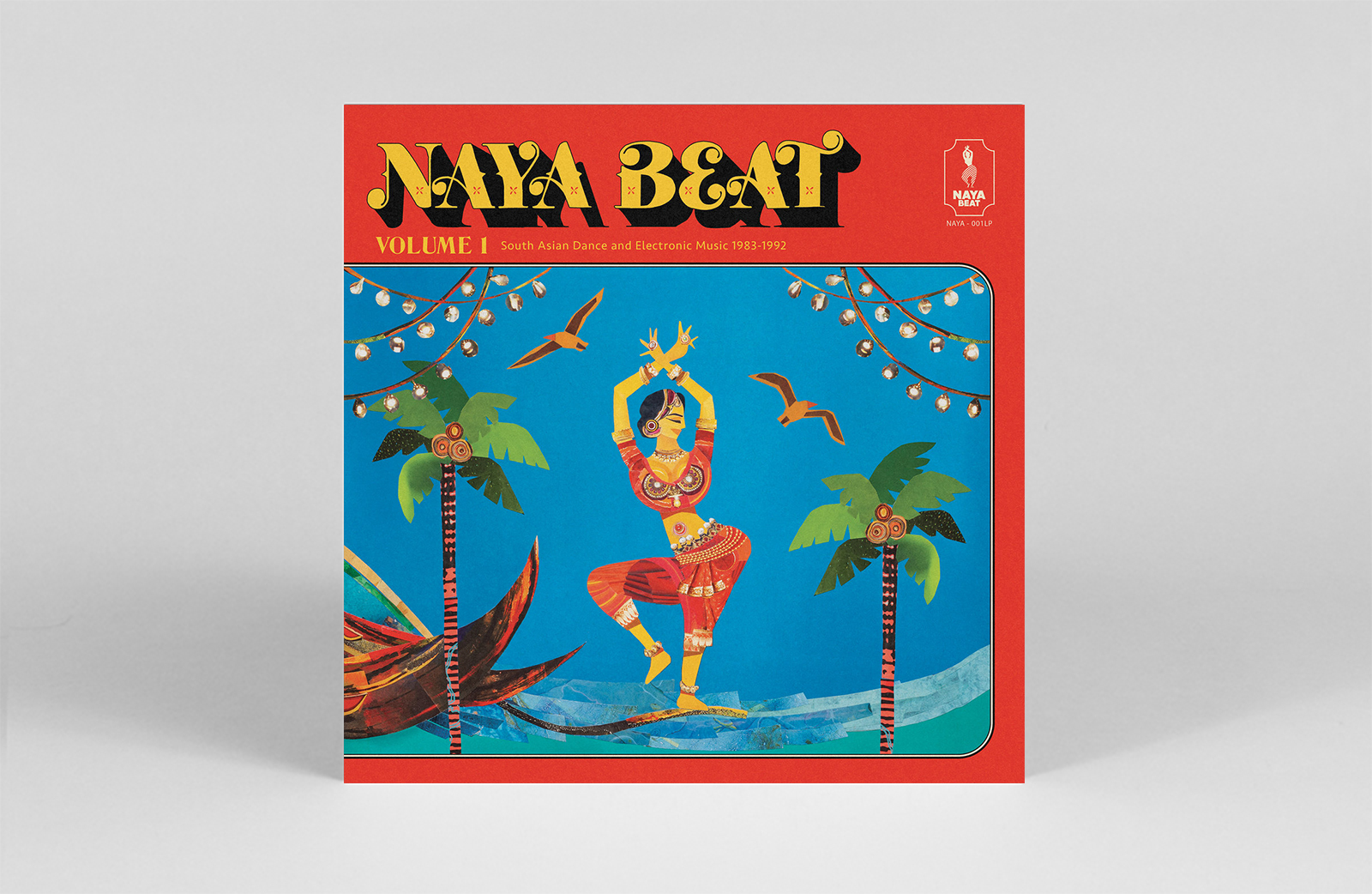 1. Various Artists
Naya Beat Volume 1: South Asian Dance and Electronic Music 1983-1992
(Naya Beat Records)
2021 has seen a welcome surge in the popularity of South Asian electronic music, and young label Naya Beat Records' timely collection traces its roots across the diaspora – from India and Pakistan to far-flung corners of the world such as Guyana and Suriname.
The advent of more affordable and democratic technology in the '80s opened up a world of possibilities for non-Western music to transform and evolve. On Naya Beat, vintage synths and drum machines are juxtaposed with traditional instruments and a variety of languages to create a distinct sound that laid the foundation for modern South Asian music. Spanning a variety of genres from raga to funk, pop, and disco, it's infectiously dance-worthy and smile-inducing – familiar yet eye-opening. Don't merely look for the 'bangers' on here, this is a compilation that continues to surprise and grow on you with each listen.
Raghav Mani (Ragz) and Filip Nikolic (Turbotito) have not only scoured the crates of dusty stores and clandestine record-toting moped drivers, they have also adopted the weary-yet-determined spirit of the conscious compiler, by tracking down the long-lost artists and labels, as well as writing in-depth liner notes to paint a vivid portrait of this musically rich period. – AW
---
Artwork by: Patrick Savile.