Published on
December 9, 2021
Category
Features
12 months on record.
2021: A seemingly never-ending, rollercoaster pandemic ride that we all would like to exit immediately.
During this year's extreme lows, middles, and highs, music remained ever steadfast in its ability to lift us up out of all doldrums – along with heroic first responders, of course. Reactions to 2020 also began to emerge this year, time capsules of sonic humanity – from wonky dance floor cuts to ambient tonics to growling poetics.
Musicians soothed our weary psyches, abrasively seared through our numb fugue, conjured a club inside our homes, turned the personal and the political upside down. Even when we couldn't leave our nanoscopic-foot abodes, artists also spoke to our harrows and our joy, building togetherness and connection amidst the ongoing isolation.
Like 2020, life felt frequently suspended, but unlike last year there were more glimmers of hope, re-starting in fits and burst. Beloved venues and festivals forged ahead into the unknown to bring us live music – the place where many of these records truly come into their own. The feelings of reuniting and dancing with others was triumphant.
Same as it ever was – music, our sanctuary.
Special mention goes to those albums we loved that weren't released on vinyl in 2021, including music by: Megan Thee Stallion, Jazmin Sullivan, Pink Siifu, Ghetts, anaiis, Slikback, aya, as well as compilations by Beautiful and Daytimers.
VF Magazine's end-of-year coverage highlights the albums we adored from the past twelve months – music the editorial team returned to over and over again in 2021.
Listen to our playlist featuring the best music from the year here.
---

50. Billie Eilish
Happier Than Ever
(Darkroom/Interscope Records)
Billie Eilish's latest album may be called Happier Than Ever, but she doesn't exactly appear to be thrilled, a sentiment reflected in the songs contained within. Thankfully, listening to the record elicits a different type of emotion. Eilish is perfectly capable of putting her megastar, mega-voice spin on paint-by numbers-pop. Arguably her most memorable moments happen when she is diverging from it – take the glitched synth of 'I Didn't Change my Number', or the fractured bass of 'Oxytocin' for example. That's not to say her heart-tugging, stadium-ready ballads like 'Your Power' and 'Happier Than Ever' aren't beguiling, because they are. Rather that, when taken alongside her subversions, they further Billie's unique duality: she is one of the world's biggest as well as one of its burgeoning anti-heroes. – Gabriela Helfet
---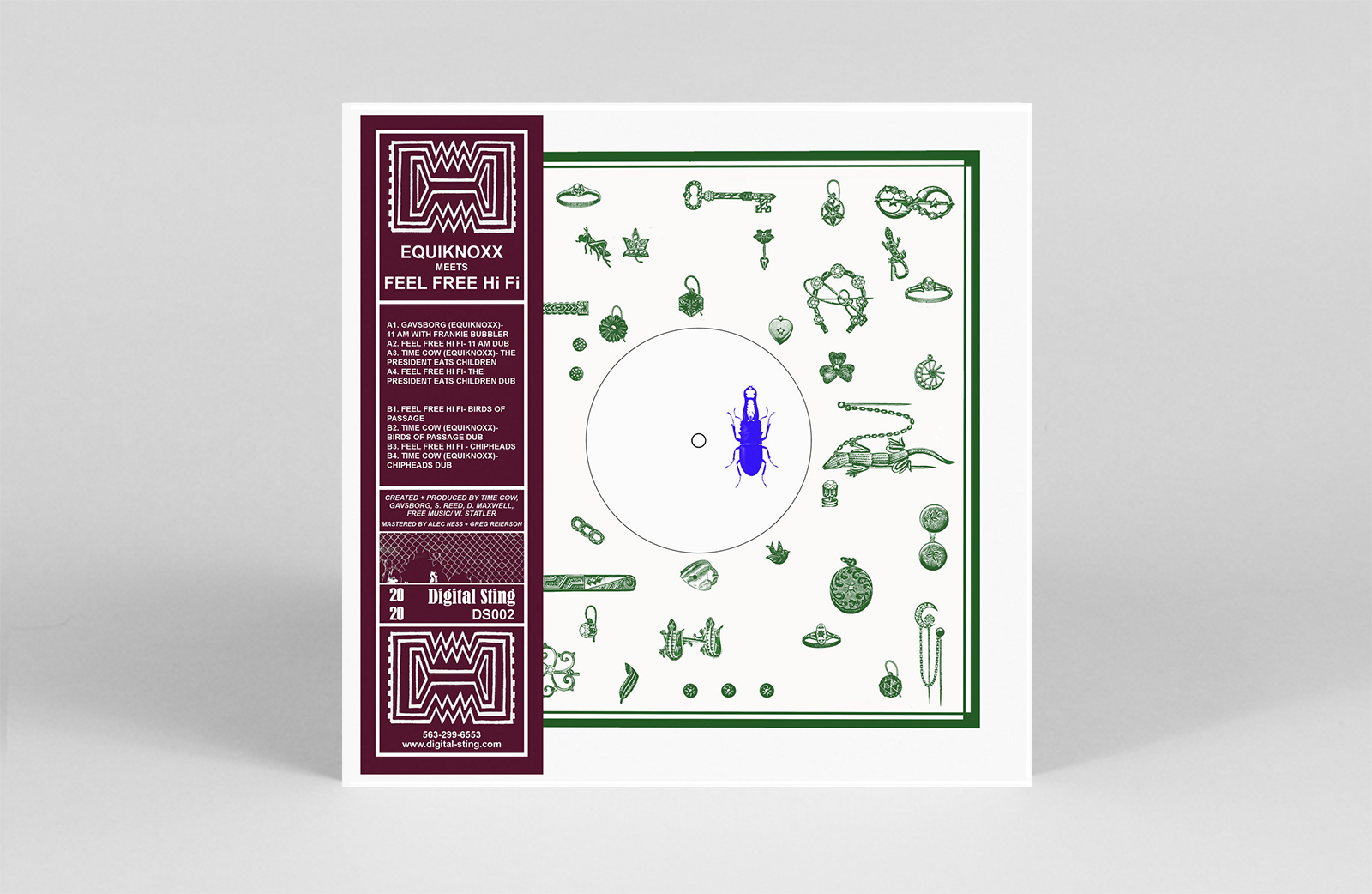 49. Equiknoxx & Feel Free Hi
Equiknoxx meets Feel Free Hi Fi
(Digital Sting Records)
In a surprise twist, this year saw Kingston's dancehall outfit Equiknoxx team up with Minneapolis–Saint Paul-based sound system Feel Free Hi Fi for a collection of what they term "experimental electronic dancehall." While Equiknoxx meets Feel Free Hi Fi is often too obtuse to be danceable beyond unspecific limb flailing, these abrasive and chuggy electronics are wholly engaging. – Lazlo Rugoff
---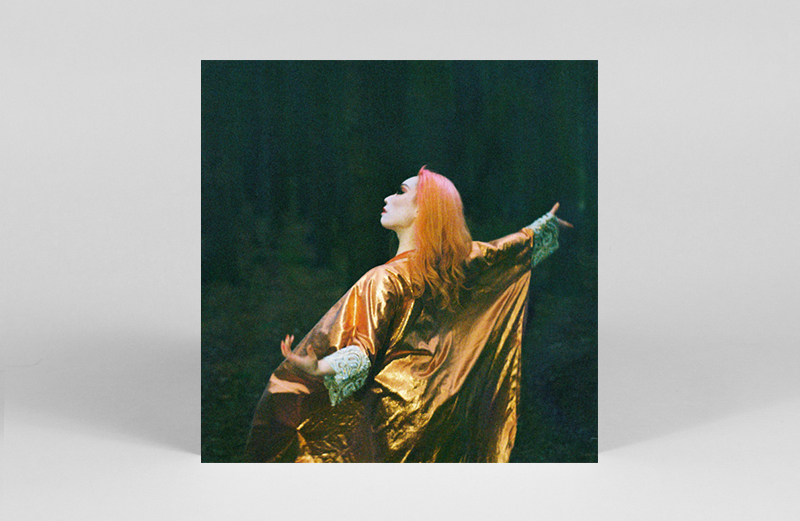 48. Naoko Sakata
Dancing For Spirits
(Pomperipossa Records)
Experimentalism in both jazz and classical forms can be a tricky beast to tame. Many succumb to familiar pitfalls along the way, as their musings descend into compositions that are like endlessly long noodles: no end, no beginning, just middle. Quite the opposite in the case of Naoko Sakata's Dancing Spirits. Marrying the two genres in symbiosis, she perches you directly on her shoulder during the album's sonic movements. Her considered cacophonies break way to twinkling moments of harmony. Fittingly, this is also as good a metaphor for 2021 as any. – GH
---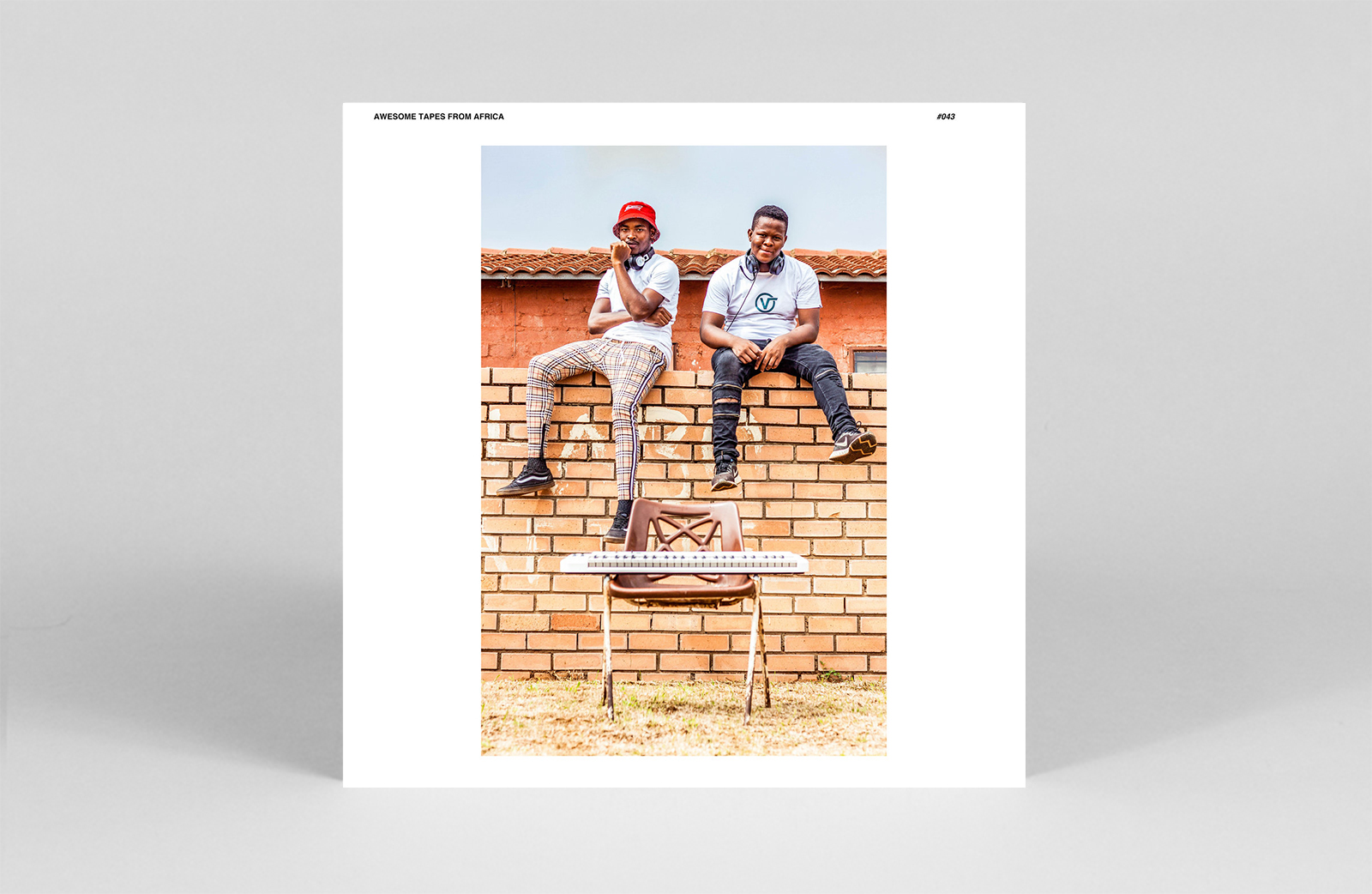 47. Native Soul
Teenage Dreams
(Awesome Tapes From Africa)
Born in the townships surrounding the major cities of Gauteng province in South Africa, Amapiano has been steadily rising in global mainstream popularity. Drawing on elements of deep house, techno house, kwaito, and dibacardi, it incorporates familiar dance motifs and flips them. Taking a 'drum up' approach to production, Native Soul's debut album, Teenage Dreams, offers a youthful, vibrant take on the style. While the rise in Amapiano is captivating to witness, it simultaneously highlights how much gets lost whilst music coverage remains so largely Euro-centric. – LR
---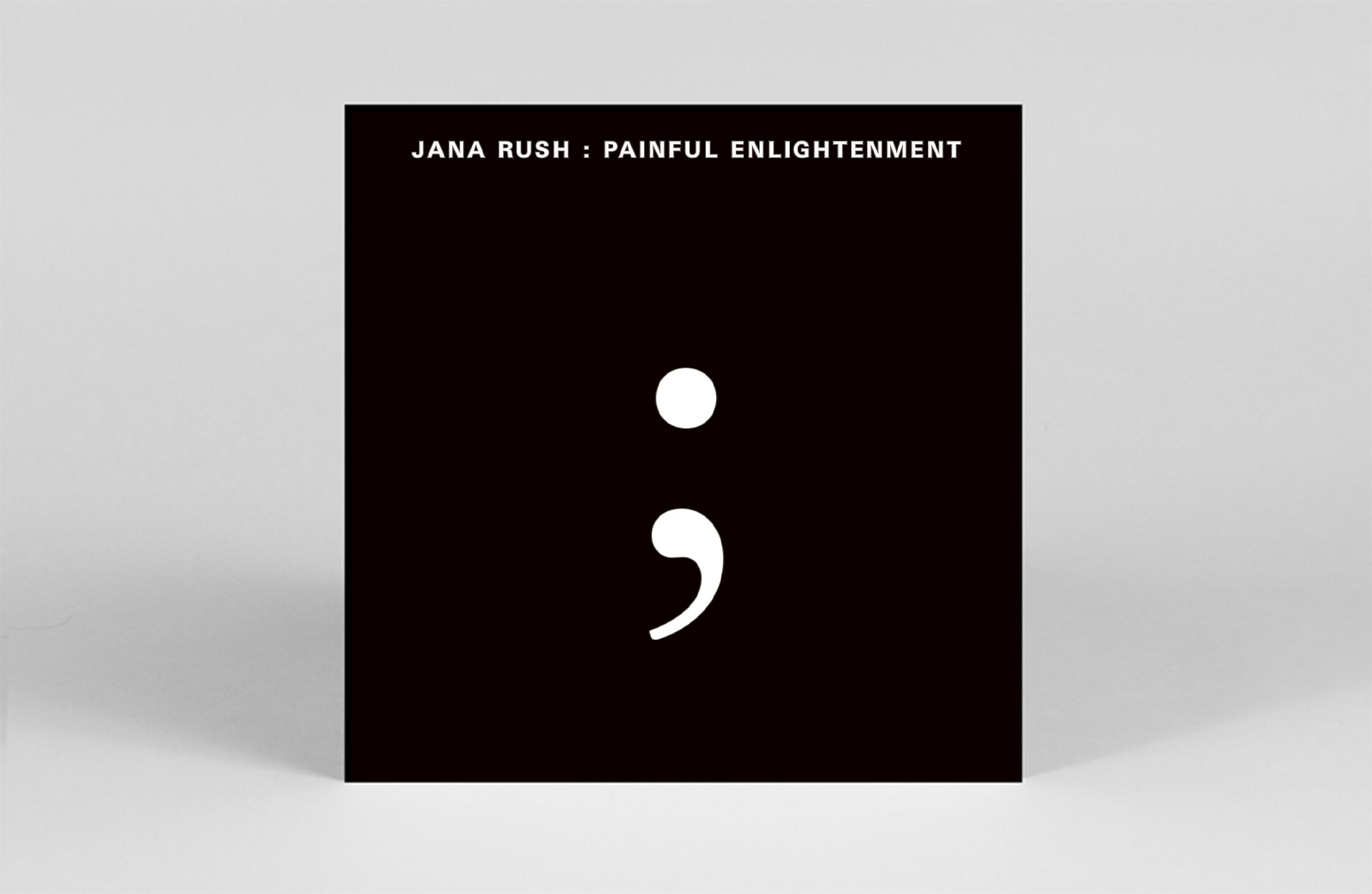 46. Jana Rush
Painful Enlightenment
(Planet Mu)
The relationship between mental health and creativity has long been a fraught one. A document of Jana Rush's own struggles with depression and suicidal thoughts, Painful Enlightenment became her way of expressing her authentic self without judgement. While the footwork-lead sounds contained within the album can often feel dark, fractured, and unnerving — with sexualised vocal samples sitting alongside mercurial rhythms and leaden electronics — Painful Enlightenment is imbued with a powerful sense of artistic freedom and personal liberation. A true mission statement in sonic form. – LR
---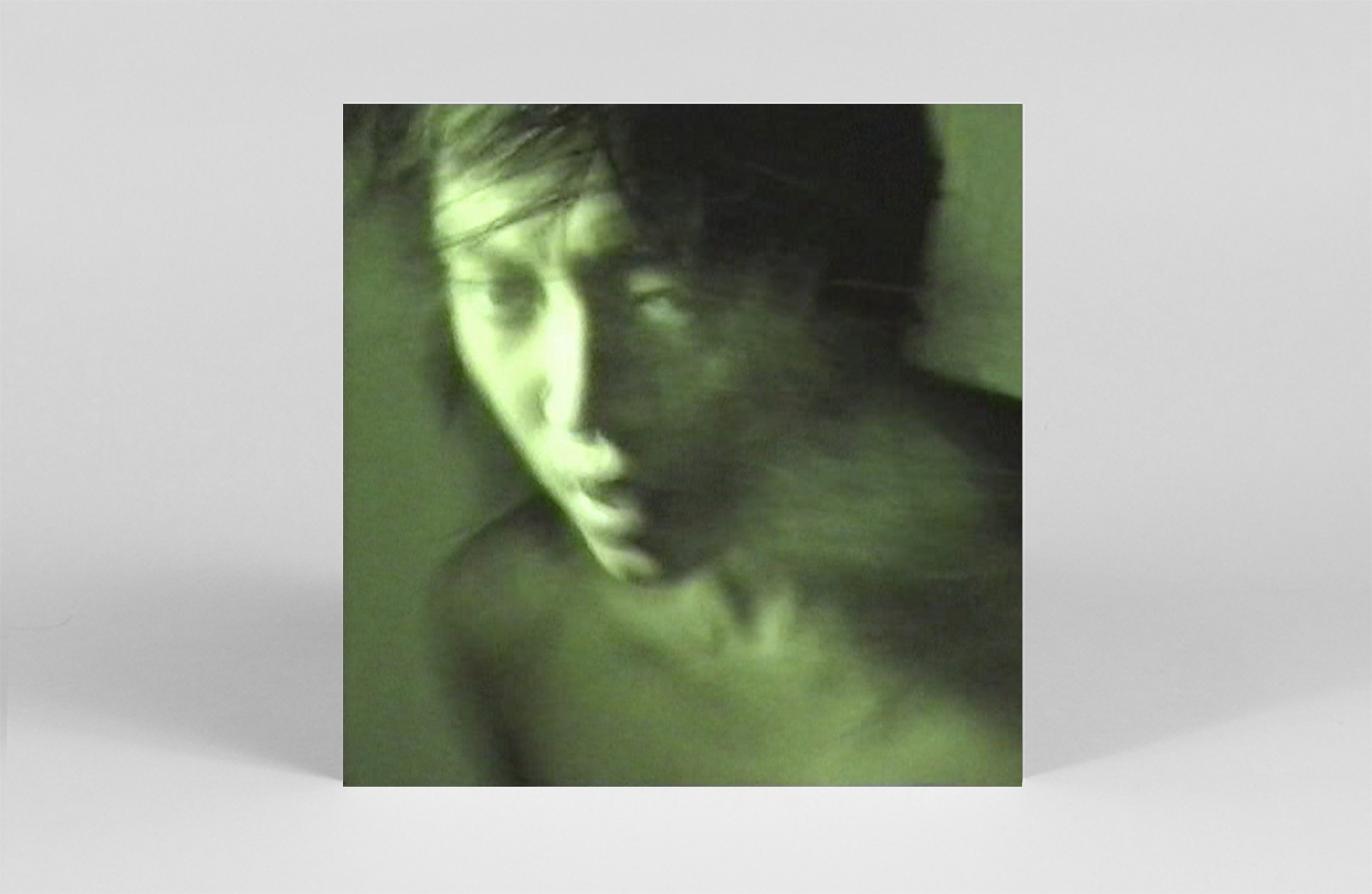 45. Pan Daijing
Jade 玉观音
(PAN)
Drawn from an expanse of solitude and diaristic approaches to sound making, Pan Daijing's Jade 玉观音, is a tangle of electricity and voice that scorches as readily as it envelops. Upping the noisier proclivities of her 2017 album Lack, Jade is framed with unease and tension, with Daijing's unfettered vocals feeling like they operate inside even more claustrophobic and insular zones. – JH
---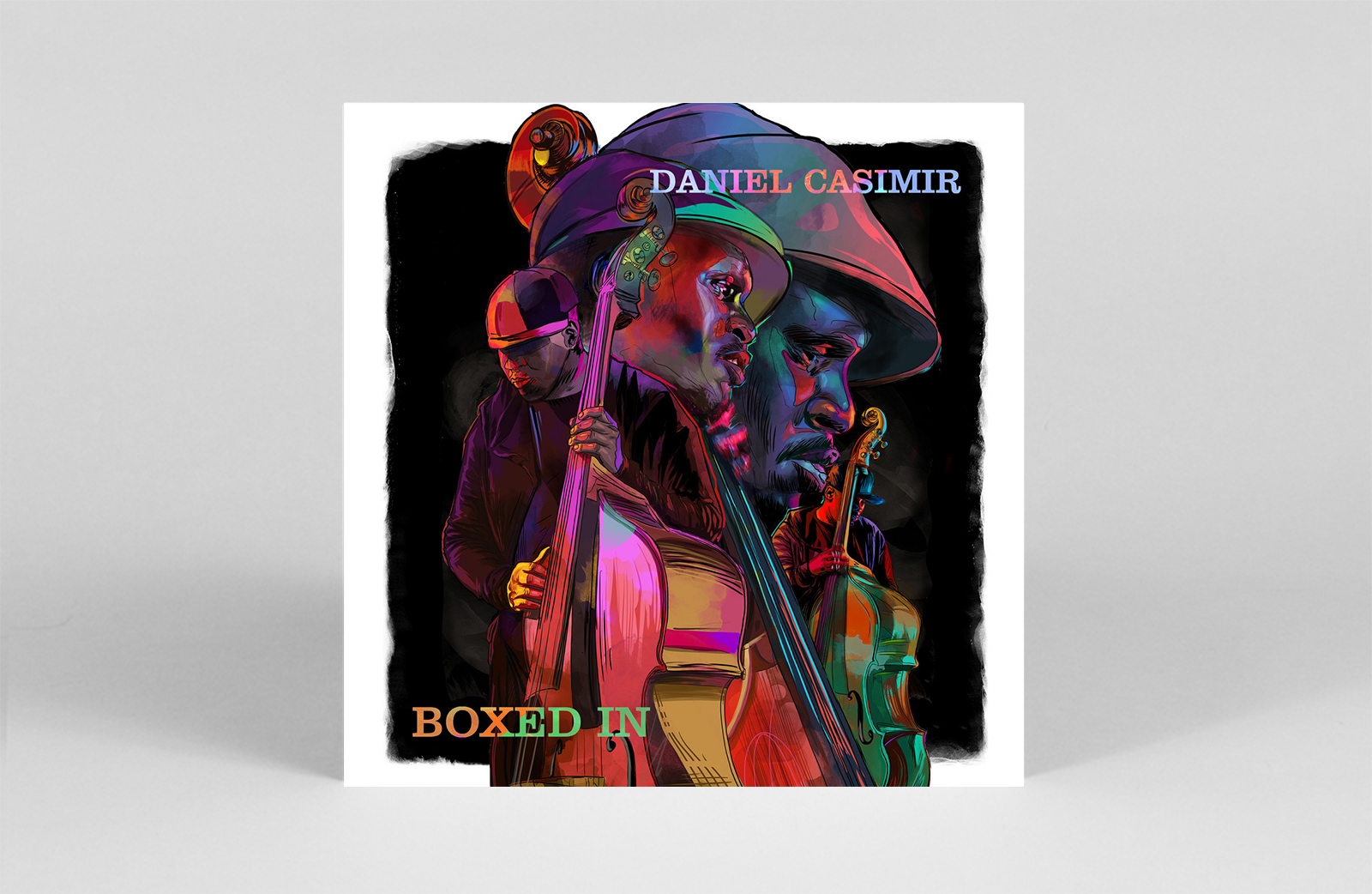 44. Daniel Casimir
Boxed In
(Jazz re:freshed)
Bassist and composer Daniel Casimir is a vital force in London's jazz scene. This is thanks to his captivating live performances, as well as lending his talents to albums by contemporaries such as Nubya Garcia, Binker Golding, and Oscar Jerome. Bass may not be regarded as a frontman instrument, but witnessing his in-person vibrancy will give you more than enough convincing. On Boxed In, he steps out from the shadows for an awaited debut long player, enlisting Garcia, Moses Boyd, Al Macsween, and James Copus to round out his quintet. Cameos from vocalist Ria Moran add further depth to the jazz framework, laying neo-soul sparkles on the album too; 'New Waters' is a particular highlight. Boxed In sees Casimir and crew being anything but, breaking out to shine a light on his strengths – both as a composer and as a performer. – GH
---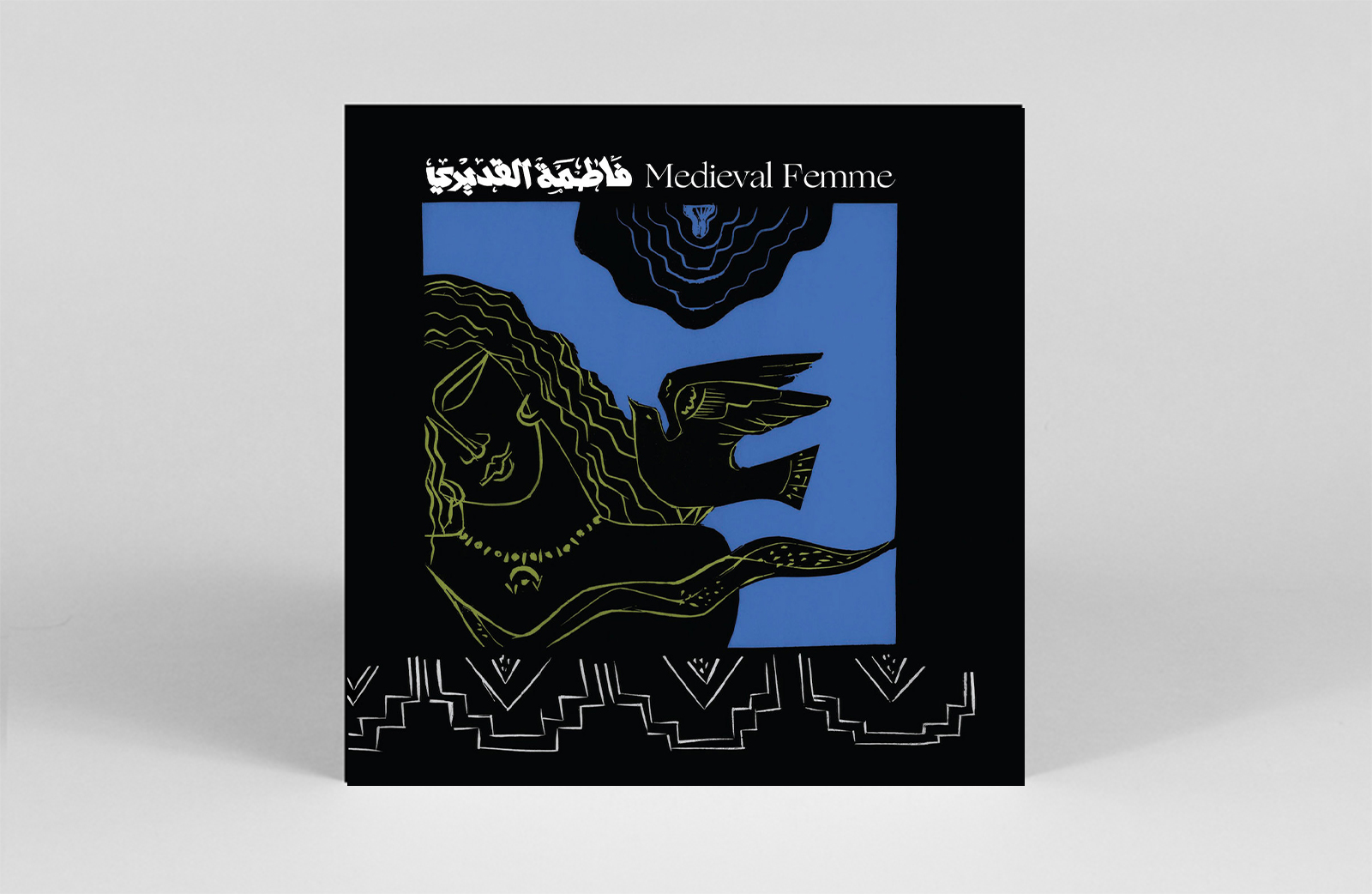 43. Fatima Al Qadiri
Medieval Femme
(Hyperdub)
Inspired by classical poems written by Arab women during the medieval period, Medieval Femme aims to explore the "melancholic longing" Fatima identifies in these literary documents. While concept albums come and go, Fatima's latest LP is as sonically rich as it is theoretically engaging. Collapsing the divide between the past and the present, Qadiri relies on delicate synthesized lutes, organs, pipes, and her own altered vocals. There's a deceptive simplicity to Medieval Femme — allowing each element to shine as brightly as it deserves to, like a candle beckoning forward eager listeners. – LR
---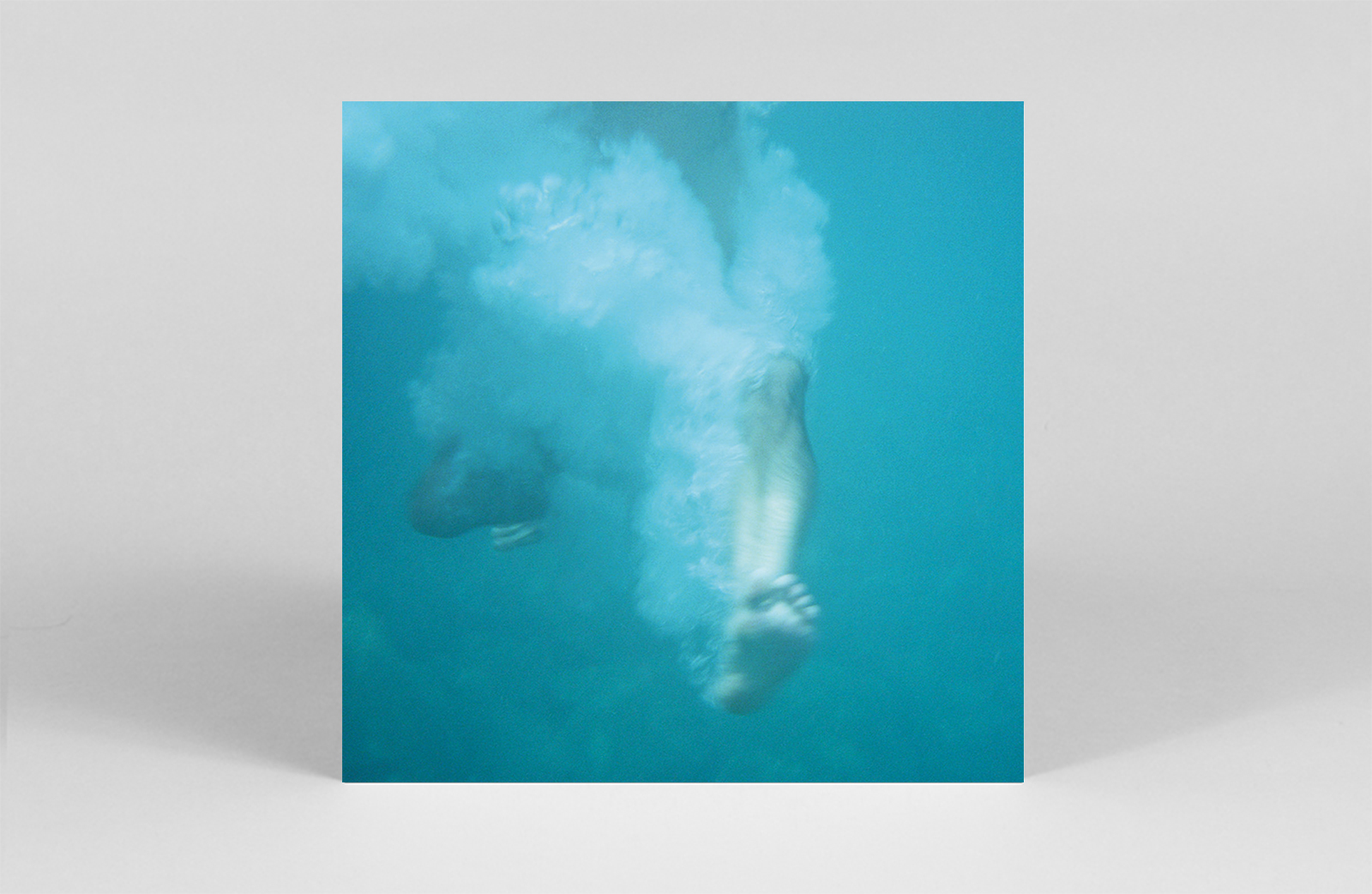 42. Sofie Birch & Johan Carøe
Repair Techniques
(Stroom)
Akin to the liquid submersion pictured on its cover, Repair Techniques is soothingly aquatic in nature. The product of Sofie Birch and Johan Carøe's improvisatory synthesizer experimentation, its water-like quality is conjured through the duo's use of a Roland Juno-60, Moog Sub 37, Roland XP 30 – creating cascades and ripples in their soundwaves. Many released so-called ambient records in 2021, few had the beautiful depth and immersiveness of Birch and Carøe's creations. – GH
---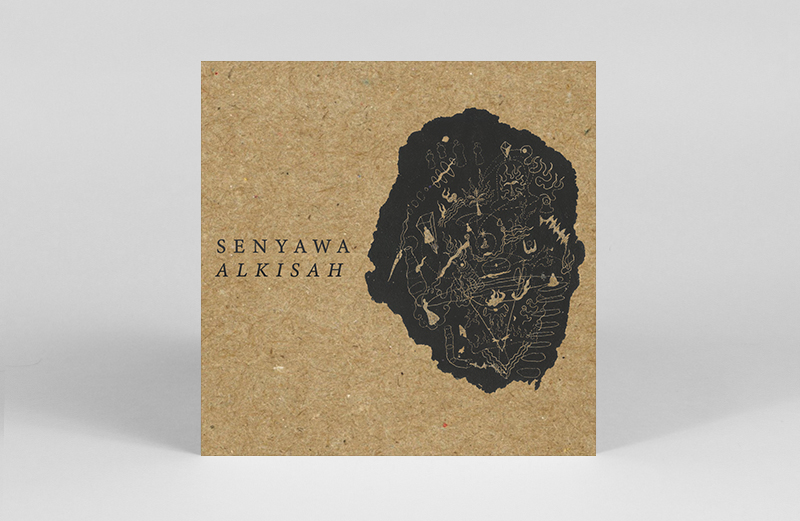 41. Senyawa
Alkisah
(Phantom Limb)
In the spirit of connecting "smaller scattered powers" and decentralizing conventional music distribution, 2021 saw Senyawa's latest LP released by over 40 geographically dispersed imprints. Inspired in concept and execution alike, Alkisah's musical narrative is a prickly and at times unnervingly heavy commune between Rully Shabara's free roaming vocals and Wukir Sayadi's homemade instruments. Merging spatula and electric guitar and colliding bamboo and metal strings into a primordial fuzz, Senyawa's sound is not for the faint of heart. Even going as far to openly share the stems for the recordings to encourage further creativity, Aliksah stands out as a truly intriguing project from a duo that have long struck out against musical conventions and industry power structures. – JH
---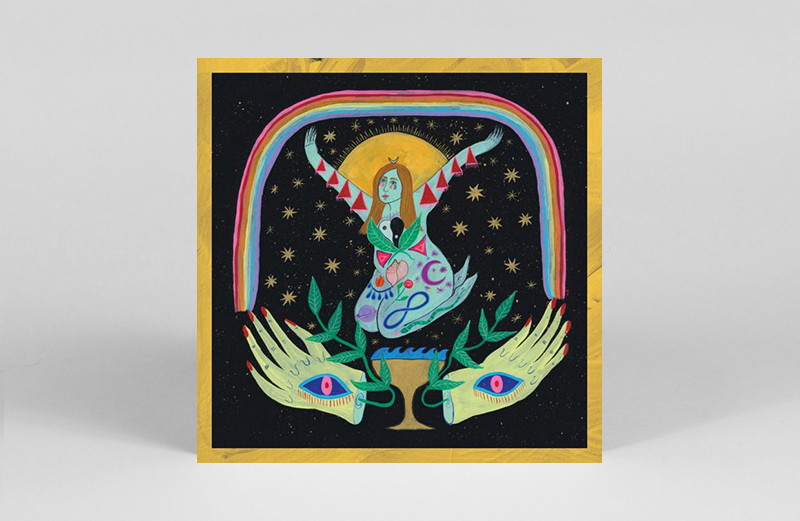 40. Emma-Jean Thackray
Yellow
(Movementt)
Multi-instrumental musical polymath and producer Emma-Jean Thackray furthered her jazz-and-funk-via-neo-soul dance floor visions on her full length debut, Yellow. "It's a record about togetherness, the oneness of all things in the universe, showing love and kindness, human connection," she shares. This in person effervescence and feeling of unity shines through the entire album, as Emma's voice and exultant horn arrangements lay the framework for its most uplifting moments. For those that are able to see her transform Yellow into vibrant live formations, expect the tracks to be elevated further still. – GH
---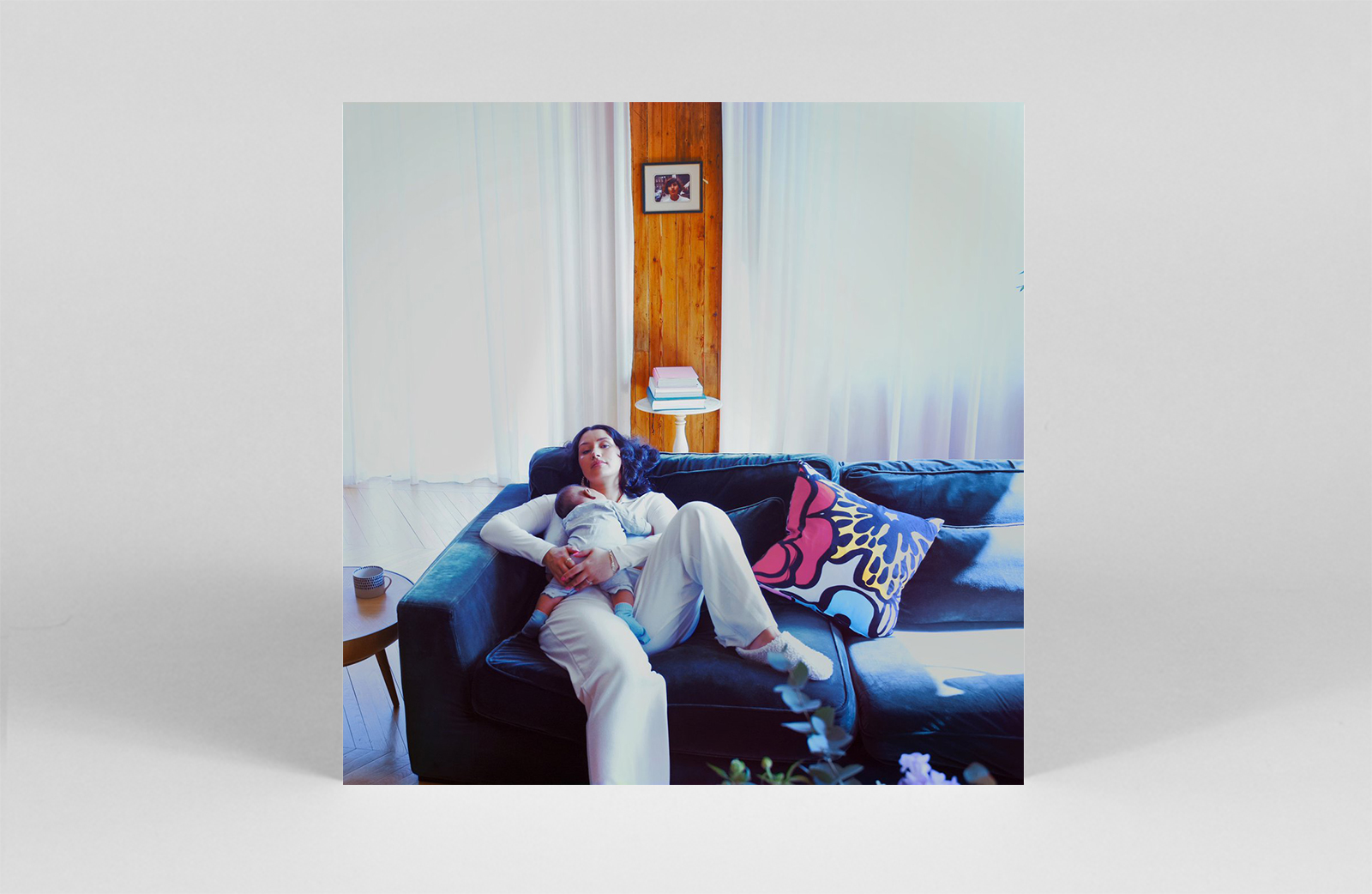 39. Cleo Sol
Mother
(Forever Living Originals)
Following Cleo Sol's stunning output in 2020 – as part of SAULT as well as via her own debut, Rose In the Dark – was never going to be an easy feat. Rather than rely on production finesse to further those heights, for her second album, Mother, Sol proceeded in the opposite direction. At the same time, she made her emotions the most raw we've heard to date. An ode to her newfound motherhood, all of the LP's elements are stripped back-to-basics – guitar, drums, piano here and there. Sol's voice is laid bare, weaving a direct line from her singing straight to your emotions. As with her debut, the record is another sparkling creative collaboration with producer/partner Inflo, who also lays his touch to Little Simz and Adele's albums elsewhere in this list. – GH
---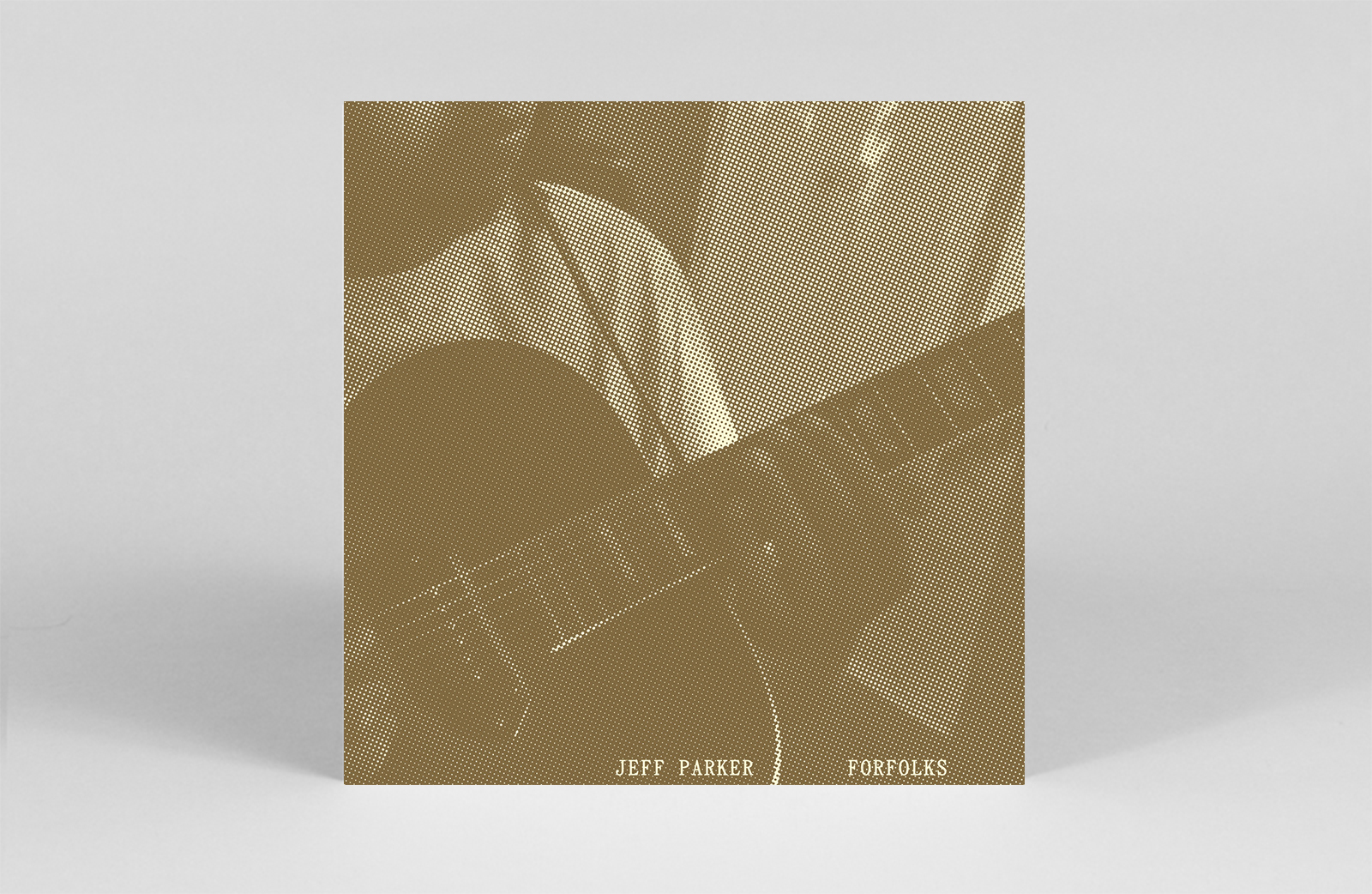 38. Jeff Parker
Forfolks
(International Anthem)
In a year of undue and often insurmountable-feeling stress levels, guitarist Jeff Parker's Forfolks appeared at the close as a healing balm, gently cleansing the soul of toxins with each repeated listen. Recorded over just two days at Jeff Parker's Sholo Studio, Forfolks captures Parker's solo guitar pieces. Across the album his gossamer webs of guitar strings slowly form, almost ambient like in their fragile power. Forfolks speaks to the power of stripping back superfluous elements, and letting the instruments do the talking. – LR
---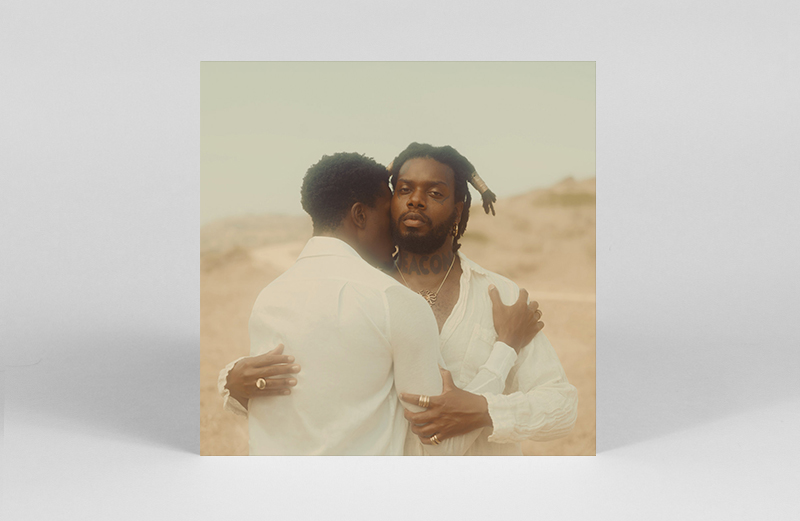 37. Serpentwithfeet
DEACON
(Secretly Canadian)
Serpentwithfeet, aka Josiah Wise, explores Black, gay love via tender r'n'b on DEACON. Creating a world where "Black love is paramount", he dives into expressions of gay adoration, vulnerability, and sensuality: "he never played football, but look at how he holds me." In doing so, Wise shows how glimpses of utopia can be found within our own lives – in both platonic and romantic love. – LR
---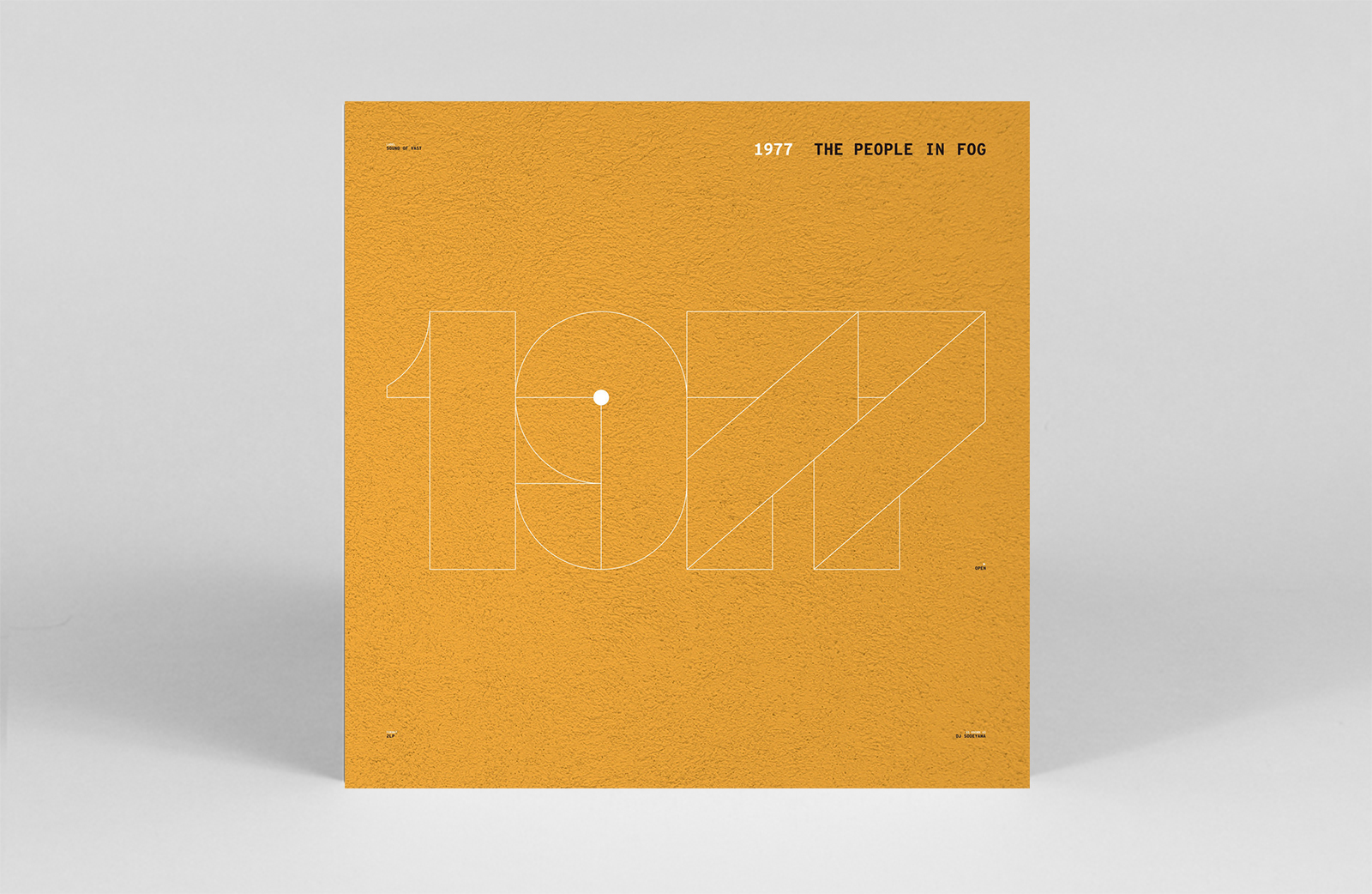 36. The People In Fog
1977
(Sound Of Vast)
Poor ole tech house frequently gets a bad rap, largely due to its mainstream edm-ification and such. This is a sad state of affairs, because when done right it hits that perfect, undulating-with-percussion, sweet spot. People In Fog aka Yoshifumi Sodeyama's 1977 offers a case in point – unifying kind of twerky acid kranks, gleeful earworm-hooks, and shoopping bass chugs that could set any discerning dance floor alight. He also uses a heavily sampled dance track – First Choice's 'Dr. Love' – and manages to make it sound fresh, further proof of his prowess, in case you still needed it. 'Mr. Dub' is a shining example of how highly skilled electronic producers can take very familiar vocal samples, and rework it into a new shape that will thrill a dance floor – no matter how many times it has been tried before. Let no one be mistaken, 1977's entire shebang is top-tier, tech house tackle thanks to his meticulous production wizardry. – GH
---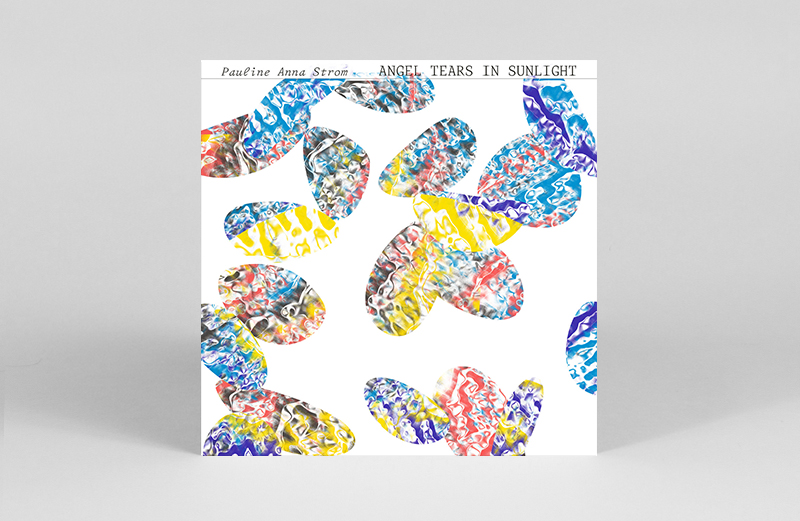 35. Pauline Anne Strom
Angel Tears In Sunlight
(RVNG)
Following the release of a retrospective of Pauline Anna Strom's work in 2017, the pioneering blind synthesist felt invigorated to make music, for the first time in decades. Angel Tears in Sunlight, in a sense thirty years in the making, is the product of her creative reawakening. On the album, Strom's idiosyncratic electronics undulate in dialogues, as if they're speaking a synthesizer language only they can understand: alien love stories, cacophonous communals, and misty moonlights all reside here. What is not lost in translation is the sentiment that she evokes within every track. Tragically, the album also comprises Strom's final recordings before her unexpected death, making it both a beautiful return and a heartrending farewell to her visions. – GH
---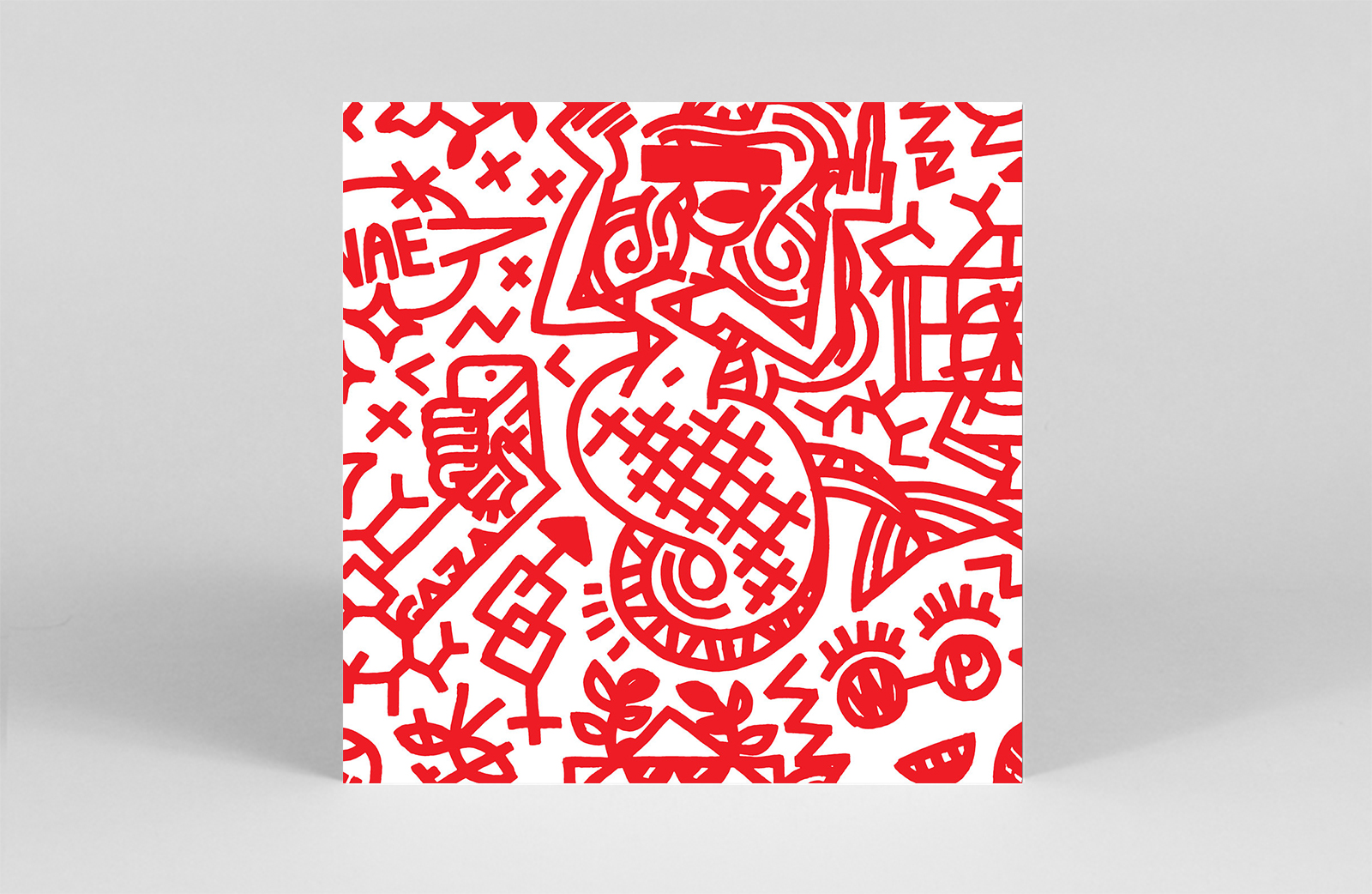 34. Scotch Rolex
Tewari
(Hakuna Kulala)
Japanese producer Shigeru Ishihara (aka DJ Scotch Egg) very much understood the assignment when he joined forces with Slikback's Hakuna Kulala for his new project Scotch Rolex. Named after a type of Ugandan street food, the fruits of Ishihara's residence at NN's Kampala studios, are heavy indeed. Harnessing the energy of Kampala's most formidable MCs and vocalists – MC Yalla, Don Zilla, Lord Spikeheart all make organ rattling appearances here – allows Scotch Rolex to effortlessly enter the Nyege Nyege universe. Driven by shuddering bass lines throughout, TEWARI showcases the mighty variety of sounds that emanate from the ever-prolific creative hub – including brain searing death metal, space-hued club bop, and ferocious Ugandan rap. If you found yourself in a numb fugue at any point this year, Scotch Rolex was there to sear your psyche out of it. – GH
---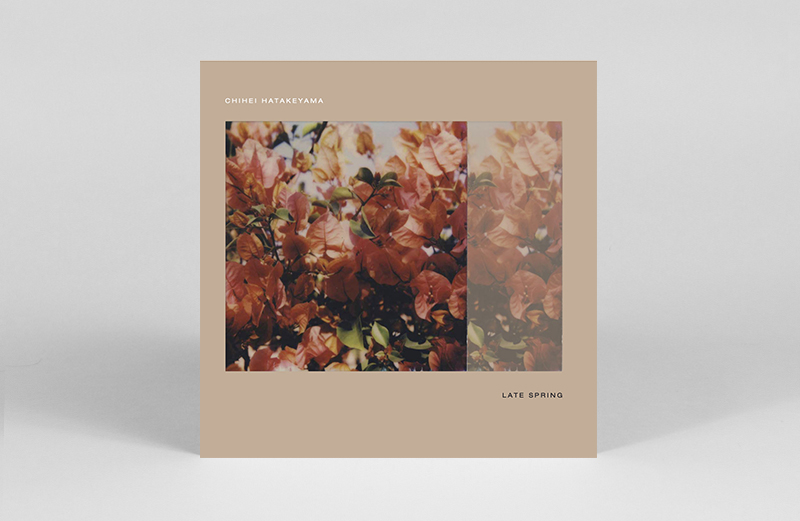 33. Chihei Hatakeyama
Late Spring
(Gearbox Records)
There's soothing music, and then there's Chihei Hatakeyama's Late Spring. A zen elixir for the mind, as its title and cover suggests, the album is a direct passage to lying in grass field during the last lights of a sunny afternoon. According to the wildly prolific Hatakeyama, who has released over 70 albums, Late Spring was a project that took longer to complete. The delicate and painstaking layers of each track shine through – winds rippling in and out of the instrumental twinkles, discovering new elements with each listen. – GH
---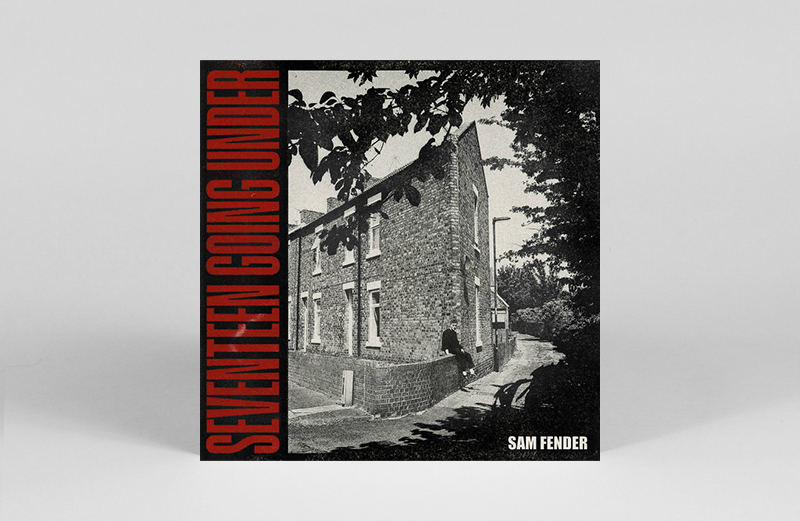 32. Sam Fender
Seventeen Going Under
(Polydor)
If you can't wear your influences and emotions on your sleeves after such years as this, well, when can you? In the case of Sam Fender, it's Bruce Springsteen through a distinctly Geordie lens. Given Seventeen Going Under's particular introspection, Fender's Tyneside days of youth are especially important in shaping the album's sounds, rather than the Boss. Throughout, Fender's North Shields roots inspire strikingly poetic, lyrical foundations for his rafter-reaching, stadium-ready, vocal belts, and singalong-able guitar twangs. Yes these tunes are catchy, but they also possess singular heart – the latter of which is the kind of quality that transforms good music into greatness, chart-toppers into classics. It's that enigmatic special something. And Seventeen Going Under has got it in droves. – GH
---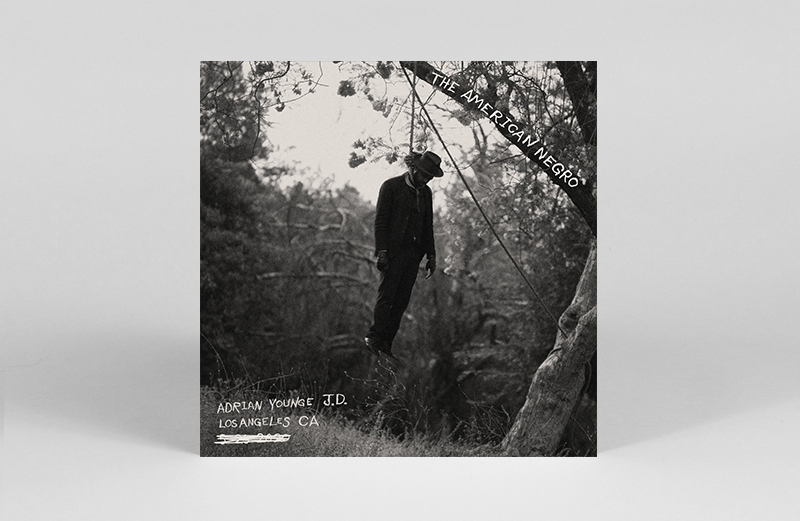 31. Adrian Younge
The American Negro
(Jazz Is Dead)
At this point, it's probably worth asking, is there anything Adrian Younge can't make? Last year, the composer went on an incredible run with Ali Shaheed Muhammad, releasing nine records within the Jazz Is Dead series. This year he takes a different turn. As its title suggests, The American Negro, is morose and macabre as he wrestles with the Black American experience. The personal doesn't necessarily define the album's direction, but he uses the clear themes around Jim Crow, the Transatlantic Slave Trade, and decades of police brutality to find himself within this story. And he does so, he guides us through a brief history of America as told through his lived experiences. – JB
---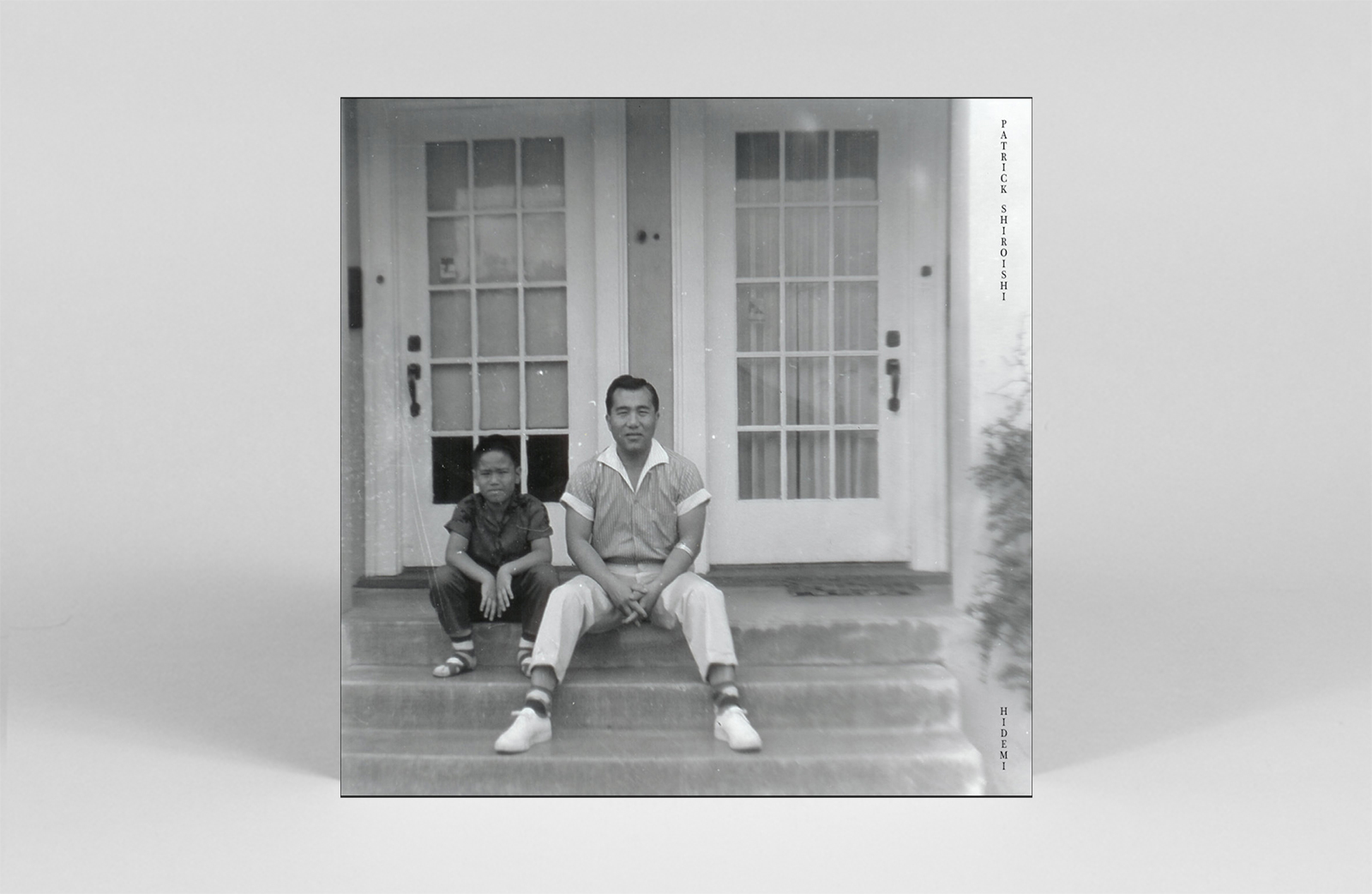 30. Patrick Shiroishi
Hidemi
(American Dreams)
In recent years, multi-instrumentalist and jazz composer Patrick Shiroishi's output has focused on the concentration camps that Japanese Americans were interned in during World War II. Hidemi, his latest work, explores the period following his grandfather's release from the camp. Shiroishi plays all instruments on the album – his alto, baritone, tenor, C melody, and soprano saxophone – respond to each other like a dialogue with one's inner life. As with its subject matter, the compositions unravel in harrowing form at times. There is also a distinct and captivating lightness throughout as well. The Japanese concept of gaman "means to endure the seemingly unbearable with patience and dignity," shares Shiroishi. It is a feeling that is noteworthy because of how it permeates the entire composition. Even in the darkest days, the songs of humanity prevail. – GH
---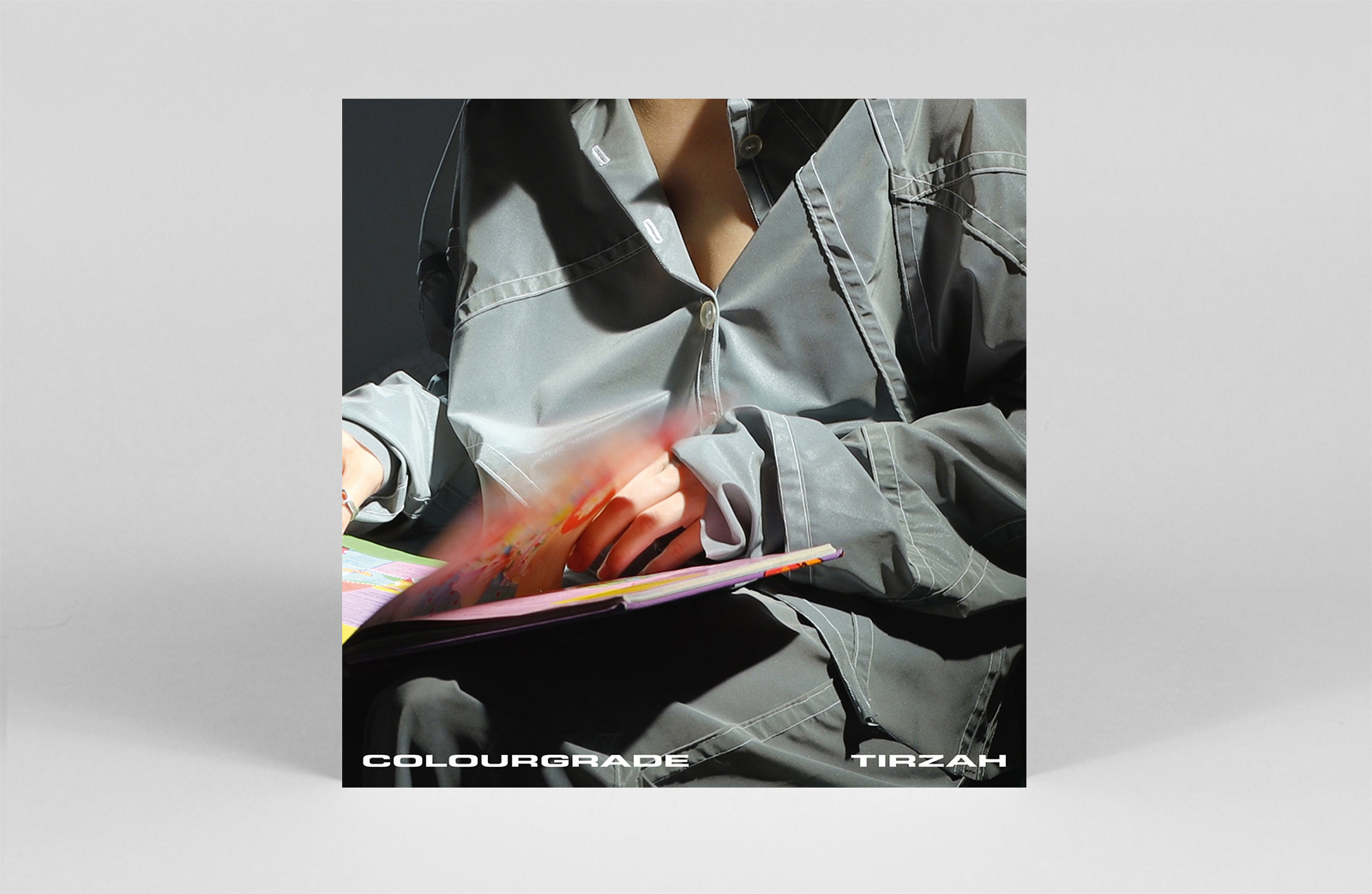 29. Tirzah
Colourgrade
(Domino)
Three years after Tirzah's lo-fi beauty Devotion won our love, Colourgrade fluttered into our consciousness, sonically transcribing its path of renewal. The album captures the essence of parenthood, exploring the new bounds that love can reach in a mother's relationship with her children. Experimental, ethereal melodies, and transfixing harmonies are balanced with poetic, spoken word musings across the album, which also features from longtime collaborator and CURL creative Coby Sey. Colourgrade marked another spectacular album, and future classic, from Tirzah – one that tugs on your heartstrings in the way only she knows how. – Emily Hill
---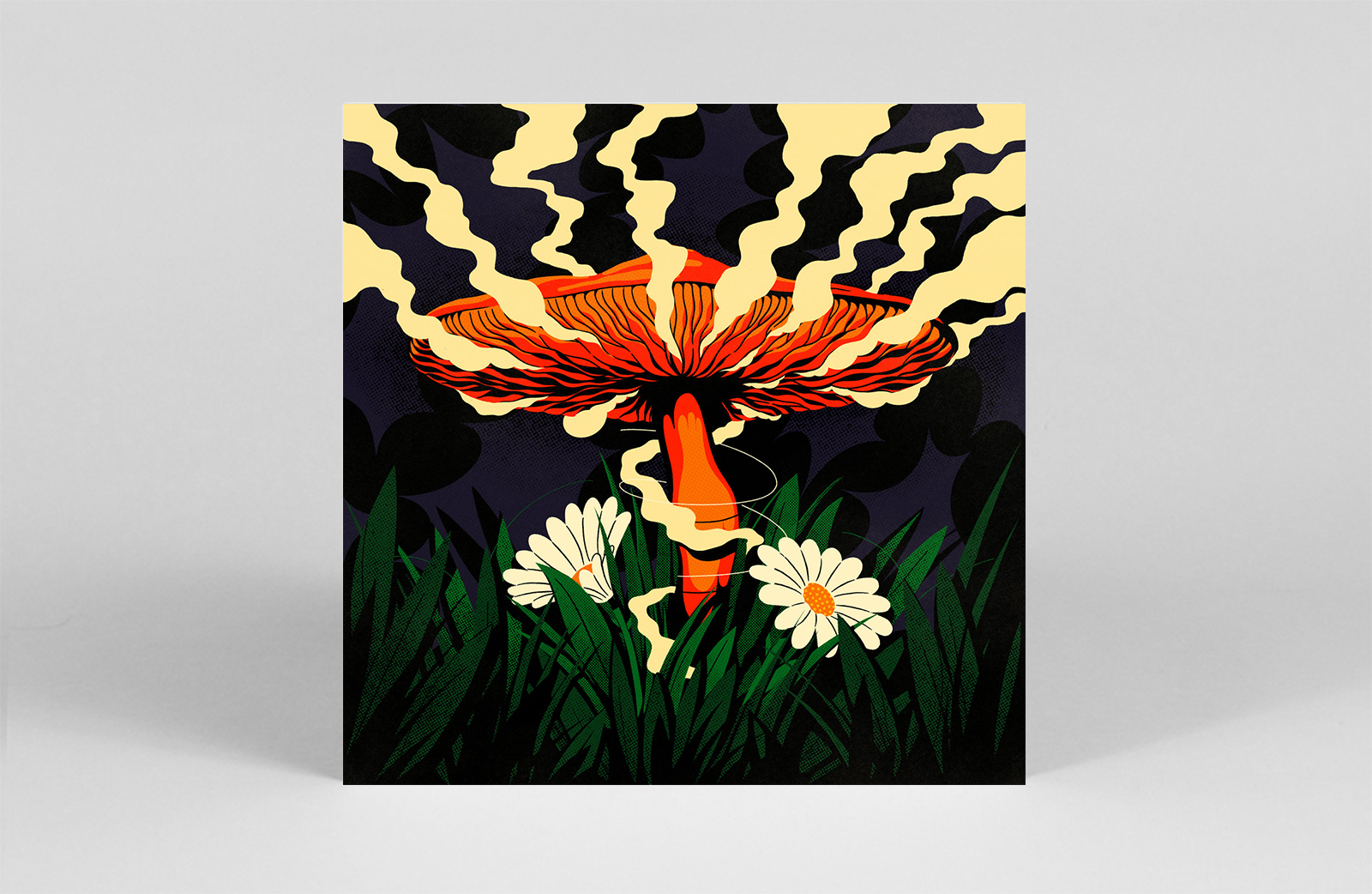 28. Adam Pits
A Recurring Nature
(On Rotation)
2021 saw Leeds-based DJ and producer extraordinaire Adam Pits launching his On Rotation label – an awaited transition from his staple mix series and nightclub of the same name, to an imprint releasing thrilling electronic sounds. Pits, a regular in London outfit Holding Hands, has been at the helm of some spectacular music over the past few years, and A Recurring Nature is a testament to his growing maturity as an artist. Over 8-tracks, the boundaries are tested: BPMs rise and fall while twisted, pysch-break-laced and trance-like, rhythms ride excitingly across each twist and turn. 'Capitulation' squelches with a core acid baseline, warping into the tech-y 'Age Of Ent' as the journey reaches a penultimate climax in 'Foliage', immersing you in the treats and feeling of overgrown nature. A Recurring Nature is also in loving memory of one of the founding members of On Ro – shining lights of the electronic music scene, and friend to all, Alex T. – EH
---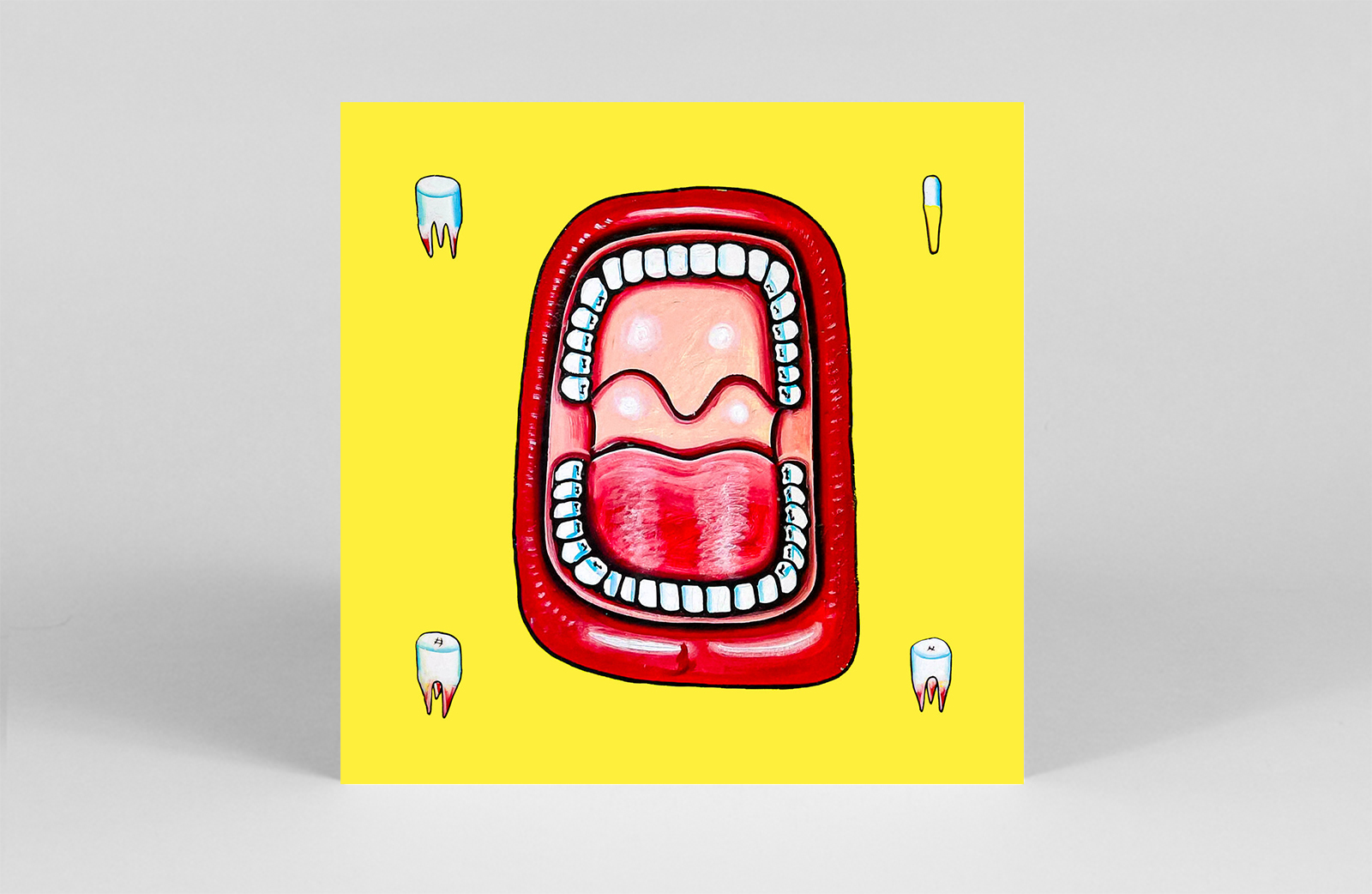 27. Various artists
Sounds of Pamoja
(Nyege Nyege Tapes)
Surveying the output of Tanzanian imprint Pamoja Records, Nyege Nyege Tapes' striking red and yellow 2LP set carries the vibrancy and bite of the sounds within. Following on from NNT's seminal Sound of Sisso collection, Sounds of Pamoja stood out as another sublimely face-melting section of Tanzanian singeli, and the frenetic cross-pollinations and break-neck BPMs of a burgeoning movement. Focused on the productions of Pamoja label boss Duke,the host of brilliant young MCs working in his orbit develop his label's diverse approach to scorched dance floor exhilaration. Not for the faint-hearted, it is a jaw-dropping exposition of this relentlessly creative branch of Tanzanian youth culture. – JH
---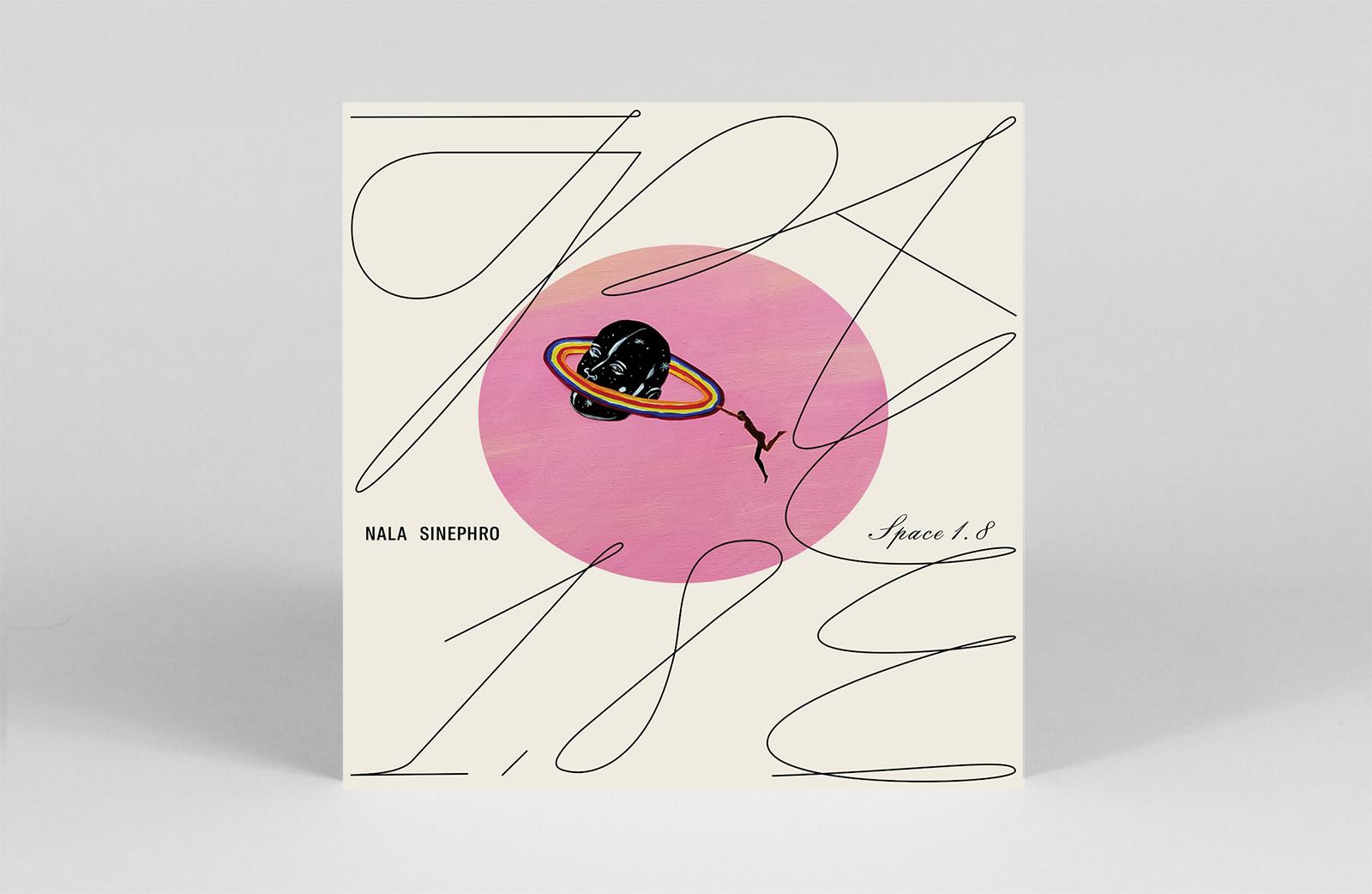 26. Nala Sinephro
Space 1​.​8
(Warp)
"Spiritual jazz" is a term often bandied about for music that falls short of nurturing genuine spirituality and loss of the ego. Sinephro and her collaborators however, received the memo – offering up a sumptuous, transcendental journey into the depths of the human psyche. Meditative, energising, and at times psychedelic, the transformative power of Space 1.8 makes it hard not to feel held, healed, and hopeful after listening. Awash with mellow modular synths, birdsong, celestial harp, breathy saxophone, heartbeat-like kickdrums, and delicate sprinkles of high hats and rimshots, Sinephro dares you to dream of a brighter future. – Alice Whittington
---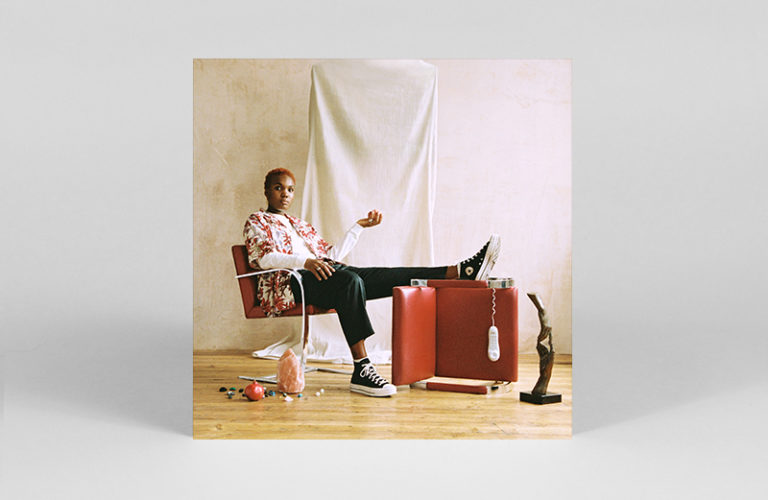 25. Arlo Parks
Collapsed In Sunbeams
(Transgressive)
On Arlo Parks' debut album, Collapsed in Sunbeams, the 20-year-old London-based musician and poet creates "a series of vignettes and intimate portraits." Against a backdrop of indie pop and lo-fi soul, she hones in on her adolescence, and the figures that shaped it. Parks also reveals her talents as a wordsmith: capturing the formative moments, conversations, and embarrassments of youth that roam one's head for years. Adept at making the personal feel universal, Collapsed in Sunbeams allows listeners to layer their own memories over these poignant verses. – LR
---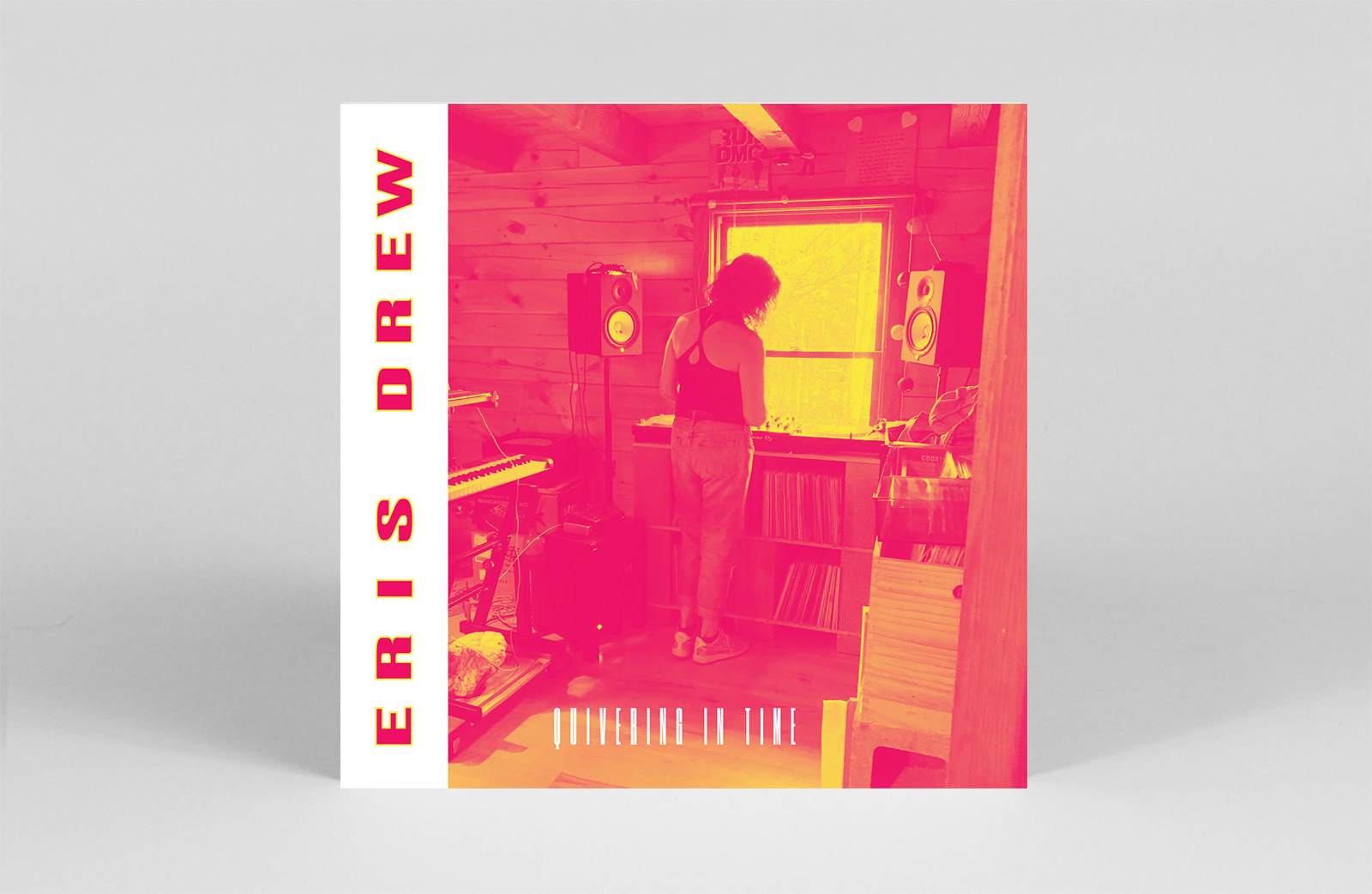 24. Eris Drew
Quivering In Time
(T4T LUV NRG)
If there's one thing Eris Drew knows, it's house music. her debut album, Quivering In Time, draws on the natural expanse surrounding rural New Hampshire, where it was recorded. But this album isn't just for the club. It's also for the forest, the warehouse, or the ocean – wherever transcendental movement is called for. Reflecting the broad spectrum of house music that influences her, Quivering In Time moves across hip-house, layered samples, odes to psychedelics, and house euphoria to help us transcend the grey monotony of this year. Raise a glass and dance: for long live the High Priestess of the Motherbeat. – LR
---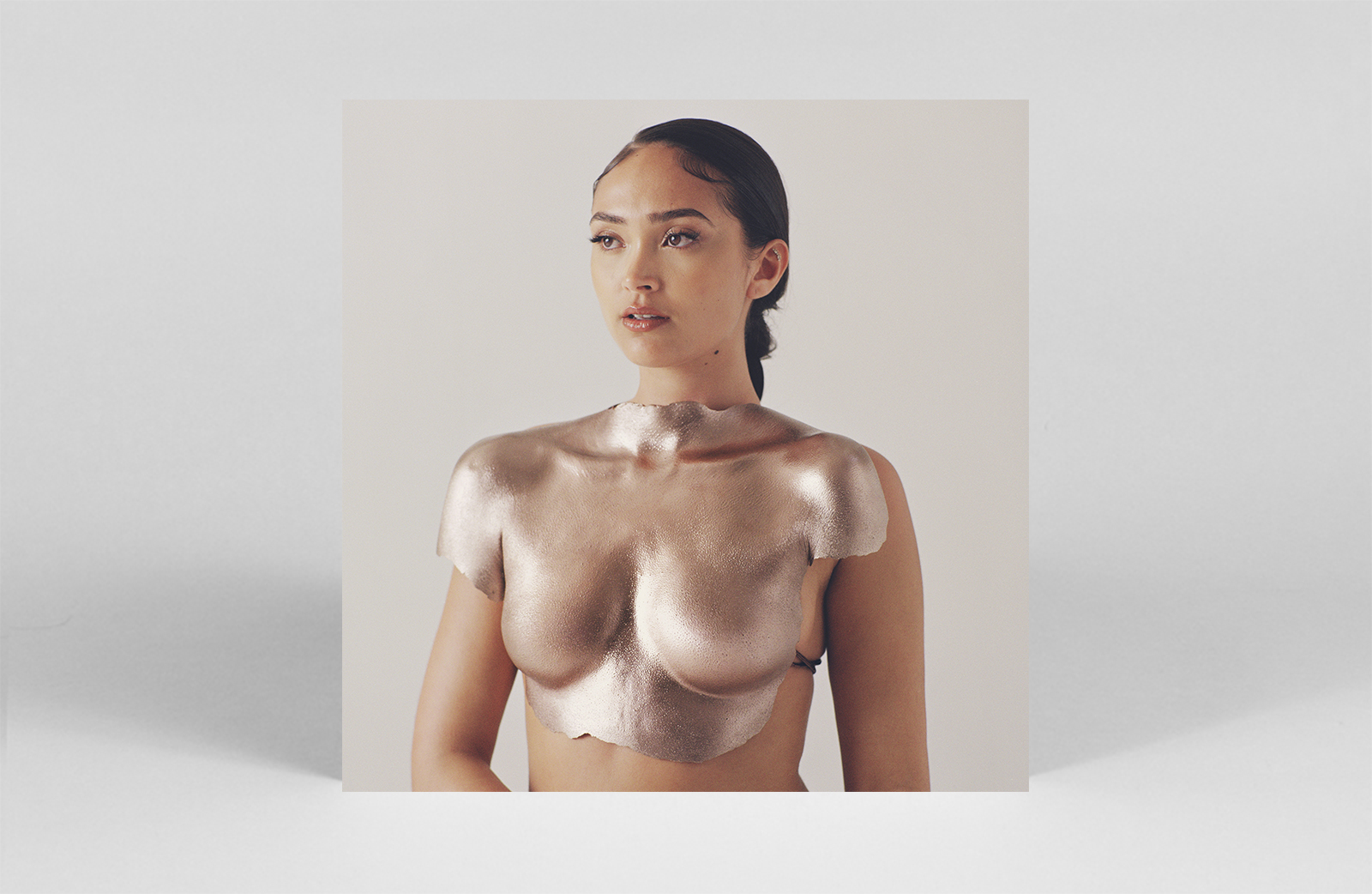 23. Joy Crookes
Skin
(Sony)
It's easy to forget that Joy Crookes is only 23-years-old, especially once you listen to her lay herself bare on debut album, Skin. Produced by Blue May, she presents her distinctly London kind of neo-soul on this first long player. Its focal point is the soaring and falling of her voice, mixed with ascending horns, and strings-fuelled hooks. Skin's beauty lives in its most human touches: the crack of her voice as it breaks with emotion, the inhaling of breath as she rallies her strength, the bright cheshire cat grin that beams through an effervescent chorus. Atop this musical framework, Crookes delves into subjects ranging from the personal to the political. This is a love letter to her future self – a celebration of every part of Joy. – GH
---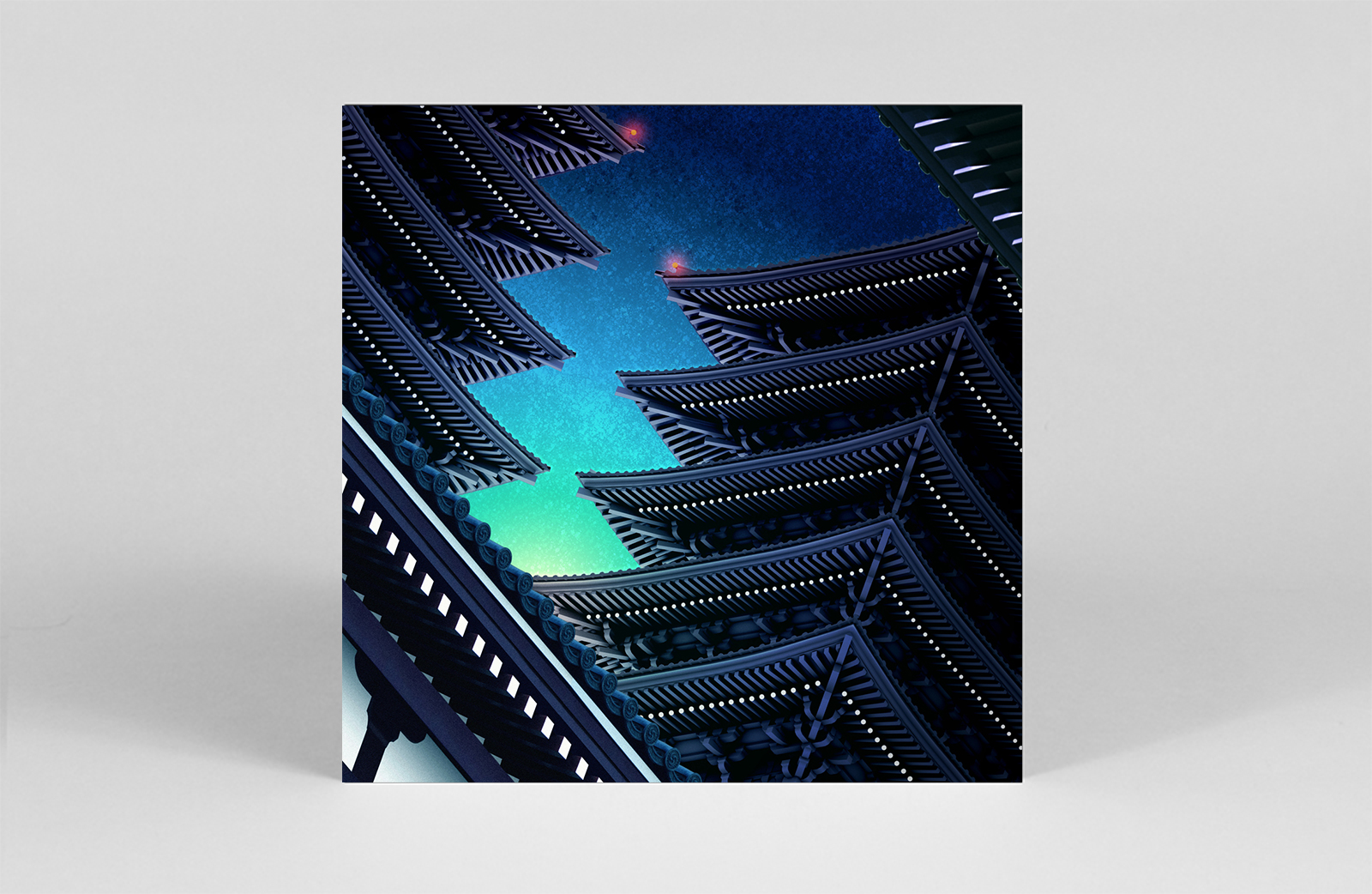 22. Soichi Terada
Asakusa Light
(Rush Hour)
Deep house fans will be no stranger to the work of Japanese producer Soichi Terada – best known for his iconic tune 'Sunshower', featuring the sparkling vocals of Nami Shimada, as well as a recent stellar Rush Hour reissue compiled by Hunee. (For the uninitiated, he is a purveyor of solar-ray dappled dance tracks that slowly build each component on the next to ascend into the clouds.) Terada's first house album in 25 years sees him attempting to channel the same creative spirit as that which he tapped into during the '90s. "I tried to recall my feelings 30 years ago, but when I tried it, I found it super difficult," he explains… "With the help of Rush Hour, I found some of the light from my heart that I had 30 years ago." Shining brightly throughout, across its 11-tracks Terada beautifully taps into his early house luminescence and then some, thereby bringing it into the future. – GH
---
21. Space Afrika
Honest Labour
(Dais Records)
Alive with texture and movement across the stereo field, Joshua Inyang and Joshua Tarelle's latest work as Space Afrika struck a seamless compositional glide through electronic and emotional spaces. Paralleled by other experimental works this year that sought to synthesize differing pools of sound into wider compositions, few managed to do it with the finesse of Space Afrika's world building approach of "overlapping moments". As content to soothe as it was to evoke unease and melancholy, Honest Labour kept the percussion stripped-back as it interlocked strings, dialogue, vocals and a host of electronics into a unique mosaic. – JH
---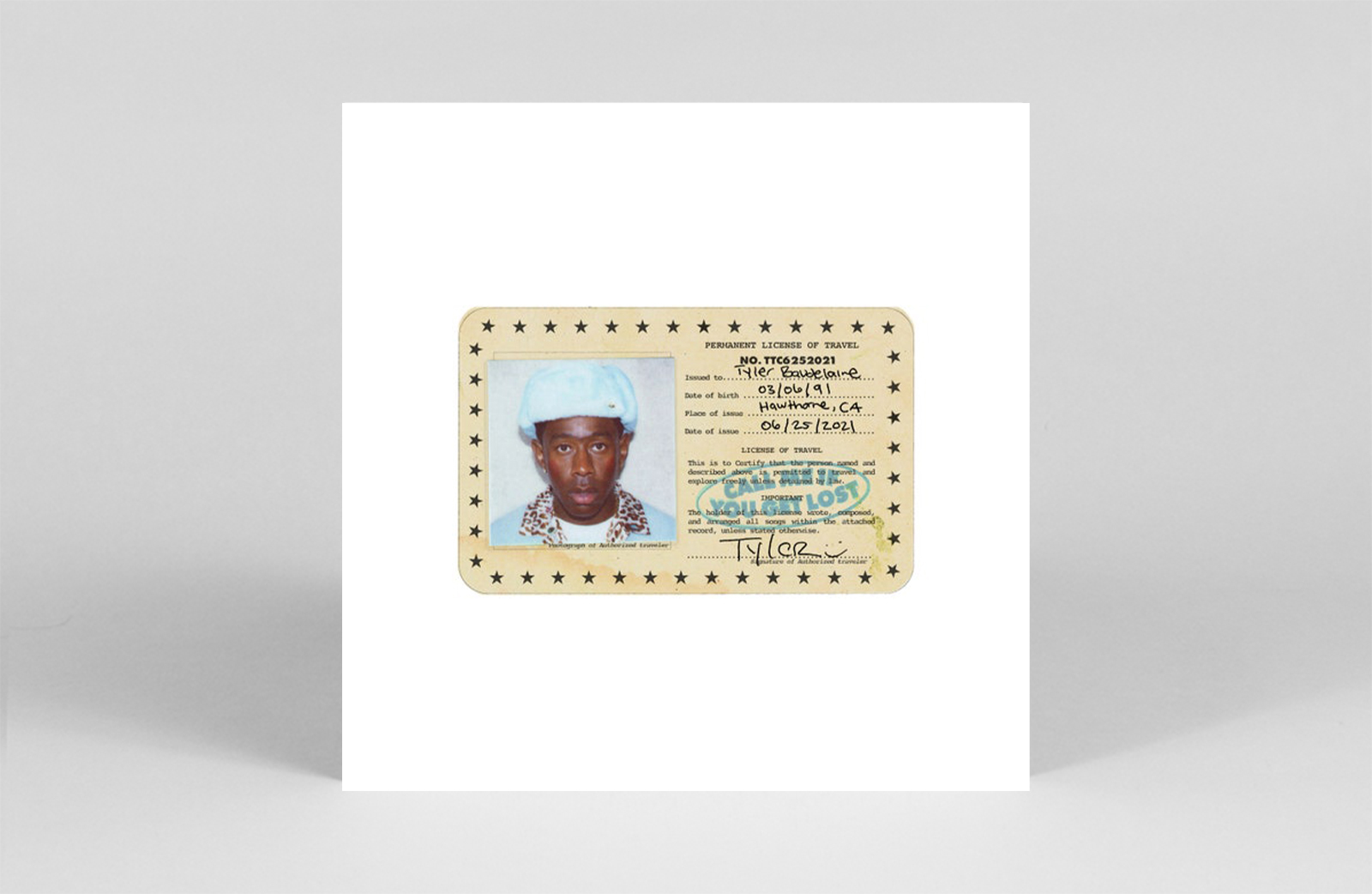 20. Tyler The Creator
Call Me If You Get Lost
(Columbia)
Like a hip-hop map for the directionless, Tyler The Creator Call Me If You Get Lost lights the way. From the start, Tyler has tapped into the strongest aspects of his lyricism and flow. Channeling Tyler's raw, kinetic energy, Call Me If You Get Lost veers between vignette-like moods with a cohesion that is glued together by his endlessly listenable vocal gravel. Rap slow jams, hard hitting reckonings, moody revelations, and more are all here. Featuring contributions from a range of collaborators including DJ Drama, Lil Uzi Vert, Pharrell Williams and beyond, Call Me If You Get Lost is one of Tyler's most impactful, and most listenable, releases yet. – LR
---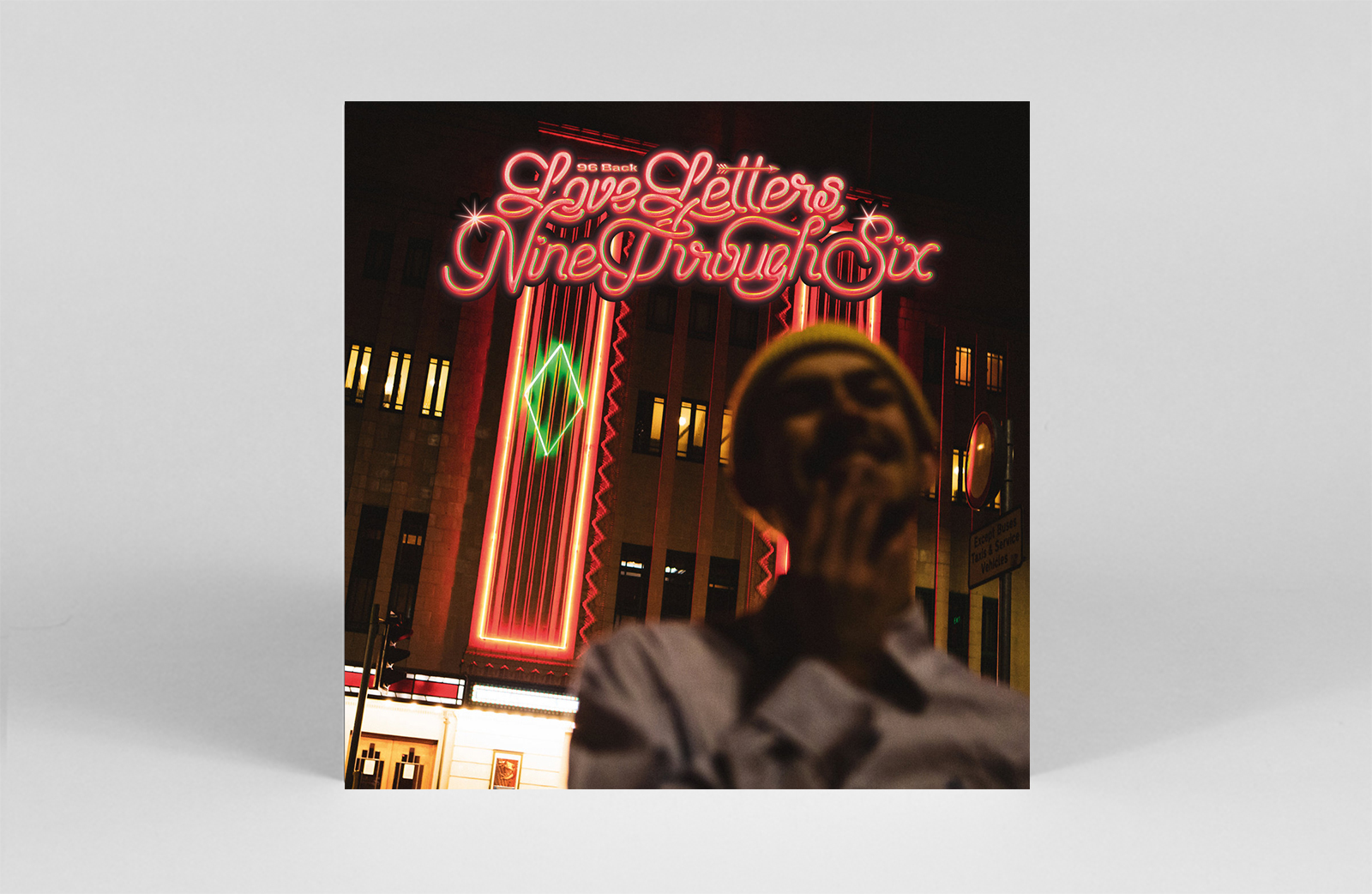 19. 96 Back
Love Letters, Nine Through Six
(Local Action)
96 Back's evolution as a young producer has been nothing short of bewitching. From his techno and electro work on Excitable, Girl for CPU, to his self-released "braindance" IDM of his ADRISM album last year, the Sheffield native has gone from strength-to-strength as he hop-scotches across sounds. Love Letters, Nine Through Six is the final release in a trilogy of records on Local Action this year following his 9696Dream mixtape, and club ready 12″ Flex Time; It marks his most powerfully confident body of work. Incorporating his own vocals for the first time lends the record an immediate intimateness; the LP also features contributions from Iceboy Violet, Joe Paisan, and Tryphème too. From the playful electro bleeps of 'Wisp' to the romantic fuzz of 'Teach Me Tenderness' and the PC Music-sounding vocals of 'Feel Hard', Love Letters enraptures in its explorations. – LR
---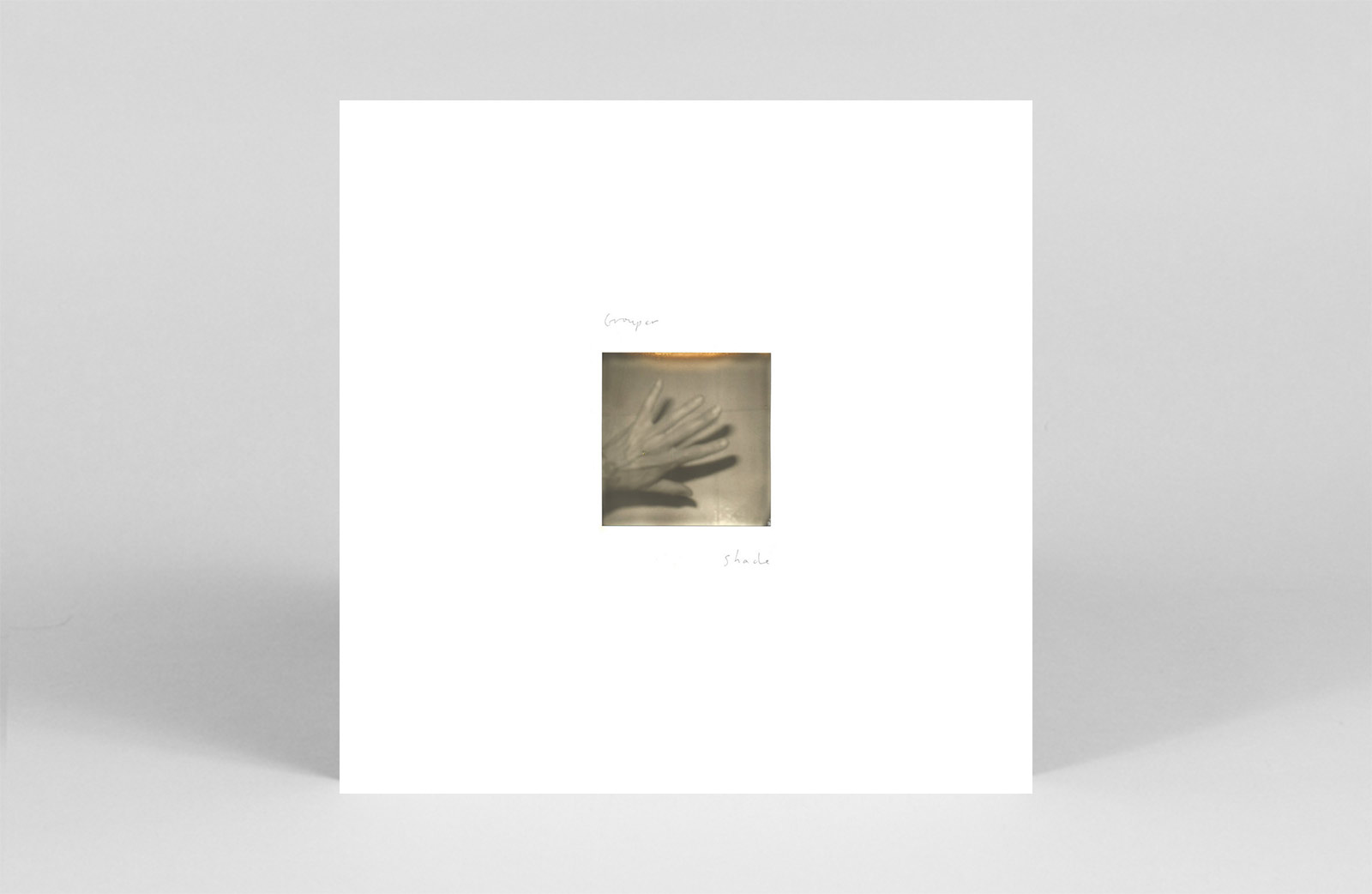 18. Grouper
Shade
(Kranky)
Mixing tracks recorded over an extended time period or leaving them to age before release, Liz Harris' work as Grouper tends to openly traverse time and the spectral states that follow in its wake. Such fractures in time and recording environment were more subtle in past works, Shade's quantum leaps between place, feeling, and level of hiss, accentuate the effect whilst letting the quiet insistence of Harris' voice shine through. Opening with a saturation of electricity and medium, before hard cutting to strumming or delicate lines on the acoustic guitar, voice and strings form a thread through these affecting tracks, and their time slips of obfuscation and relative clarity. Awash in Shade, it is a record to be cherished. – JH
---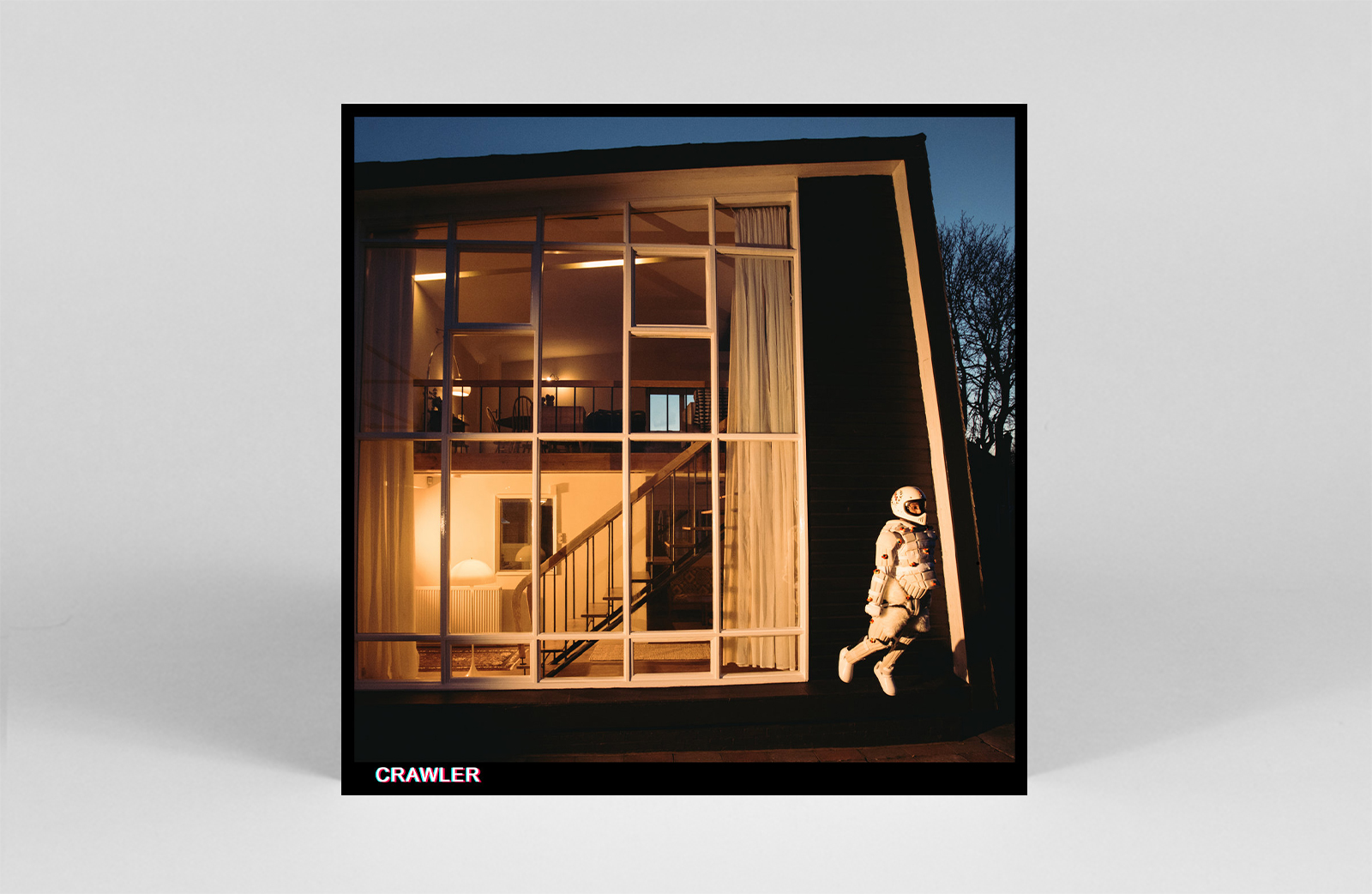 17. IDLES
Crawler
(Partisan Records)
Whereas IDLES previous album Ultra Mono offered a thrillingly unrelenting sonic slap to the senses, IDLES consider a more overtly macabre side of the same coin. "Ultra Mono was a caricature of who we were, and we wrote that caricature intentionally to kill it…" IDLES shared. Some elements of the caricature are stripped-back on CRAWLER, while others are covered up by ballads and "fun". No matter the pace, or emotion, these days it's hard to resist the honed pull of singer John Talbot. This sentiment is buoyed by the group's rock solid, punk instrumentals – particularly heard via Jon Beavis, who lays down what is easily some of best drumming this side of the current millenium. Between last year's Ultra Mono and this year's CRAWLER, if IDLES aren't one of your favourite bands right now, what are you waiting for? – GH
---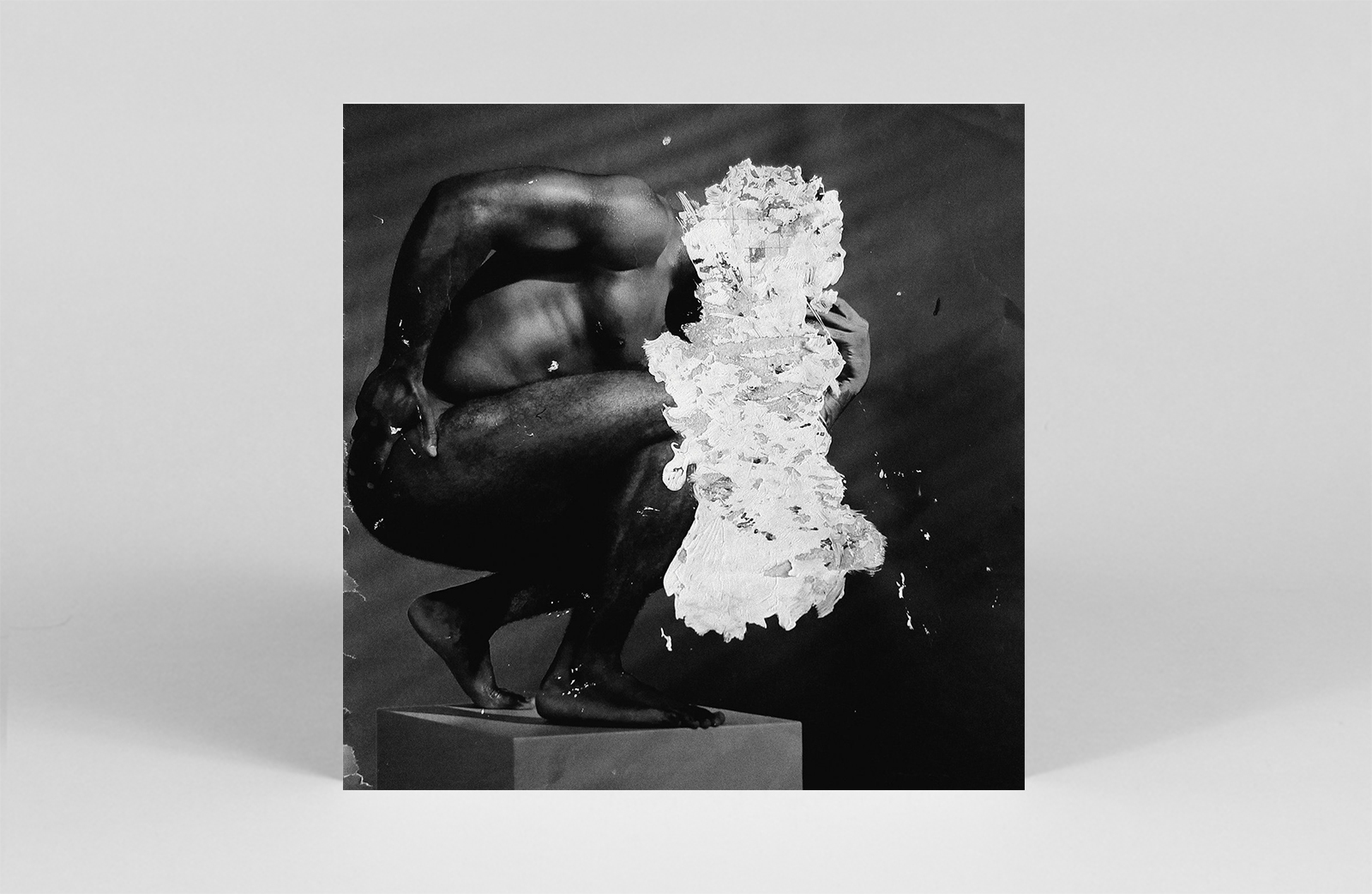 16. Jamire Williams
But Only After You Have Suffered
(International Anthem)
A moving exploration of the duality of Jamire Williams' existence as a Black man in America, publicly and privately, But Only After You Have Suffered is aptly described as a sonic collage. Williams' spirit is inextricably woven into the fabric of every instrument, vocal, and sample on the album. Imbuing his own experiences through the key of hip-hop, neo-soul, gospel, sound art, beat-making, and jazz, Williams threads these elements together to create a living, and breathing work of art. At one turn, the album is gritty and forceful, in another deeply moving and sorrowful, with Williams deftly navigating how his multi-faceted emotional life as it shape-shifts into staggering musical form. – GH
---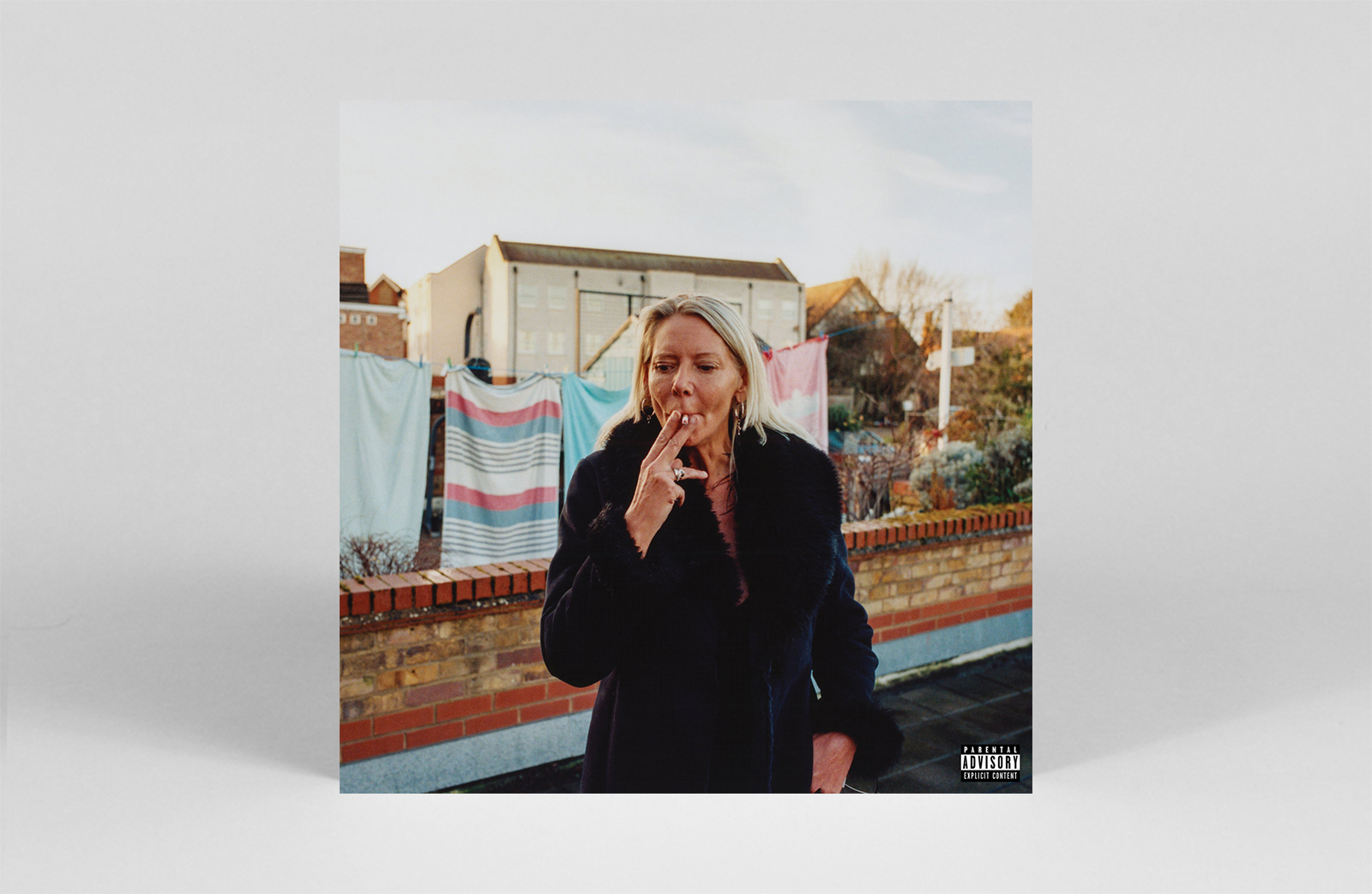 15. Joy Orbison
still slipping vol. 1
(XL Recordings)
"The second you just change the language to mixtape, nobody cares…" extols a voice memo on still slipping. Unless you're someone like Joy Orbison, in which case many people will care. However you describe still slipping – mixtape, long player, bunch o' tracks swirling in an electronic soup – you won't find big room-ready club whomps in the states you might expect from him. There are glimmers of sounds you'll know Joy O for. House, garage, breaks, drill all make appearances, but still slipping is a slower and wider burn – one that's captivating in a different way. It's a mixtape, remember? Each tune is woven into the fabric of the last, each track feels like it's own scene in an imaginary motel he's built: friends pregaming for a night out on the house builds of 'better'; a family powwow in the lobby on the guitar twangs and recordings of w/dad & frankie, a bubbling session with the heads-down crew in the parking lot on 'born slipping'… and on. These are windows into the universe of an elusive electronic producer who is opening his life up to listeners, even if he is still slipping quietly out along the way. – GH
---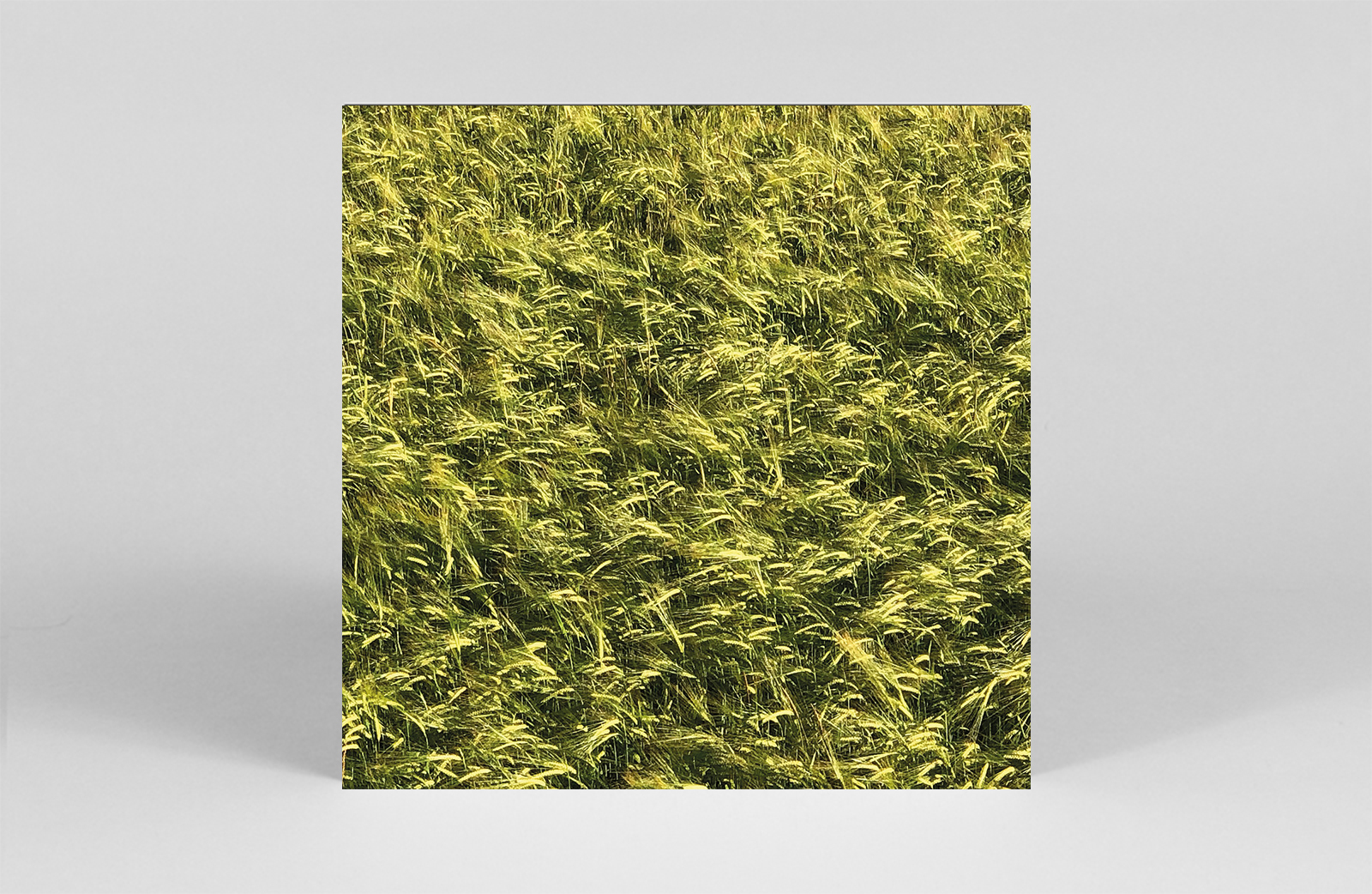 14. Skee Mask
Pool
(Ilian Tape)
What happens when artists are cooped up inside for over a year, whilst a never-ending pandemic unfolds? If you're Skee Mask, you dip your live wire drums in a euphoric liquid bath, catching them into a collective harmony, as they skitter and snake every which way. Or in layman's terms, you create Pool. "Existing as a hinterland between home and club", its swirling tracks criss-cross borders between IDM, techno, dub, and ambient to create the kind of dance floor we all wished to be on – in 2021 and beyond. – GH
---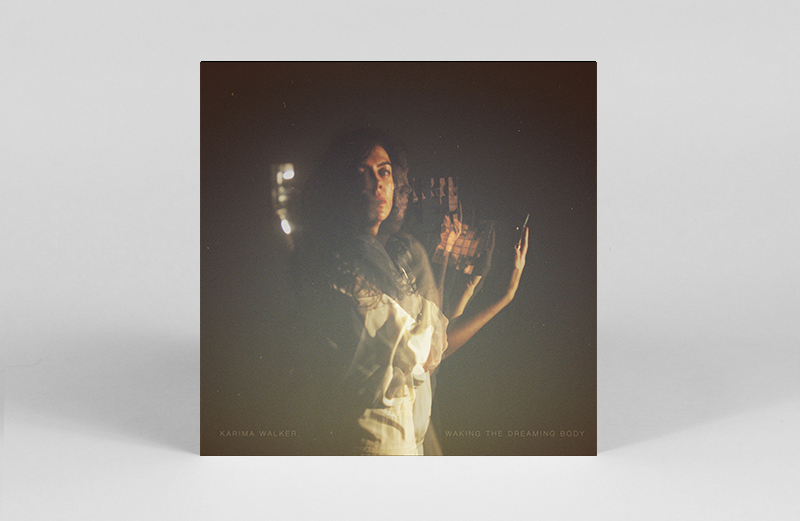 13. Karima Walker
Waking The Dreaming Body
(Orindal Records)
Like a radio dialling in-and-out of frequency while road tripping through the Arizona wilderness, Karima Walker's voice and instrumentals woozily echo across Waking the Dreaming Body. Inspired by Tuscon and its surrounds, the album was written, performed, mixed, and produced by Walker, whose piano and synths guide the way. (There is one sole cameo, from bassist C.J. Boyd.) Amidst a wind-swept palimpsest of lo-fi Americana, sound art, and field recordings, her voice takes you by the hand, navigating a semi-conscious sonic state where you're simultaneously dreaming and awake. "Sonoran sky plays a movie. Draw a line to the stars inside of me…" In this galaxy of Walker's own imagination, she maps a constellation directly to your heart. – GH
---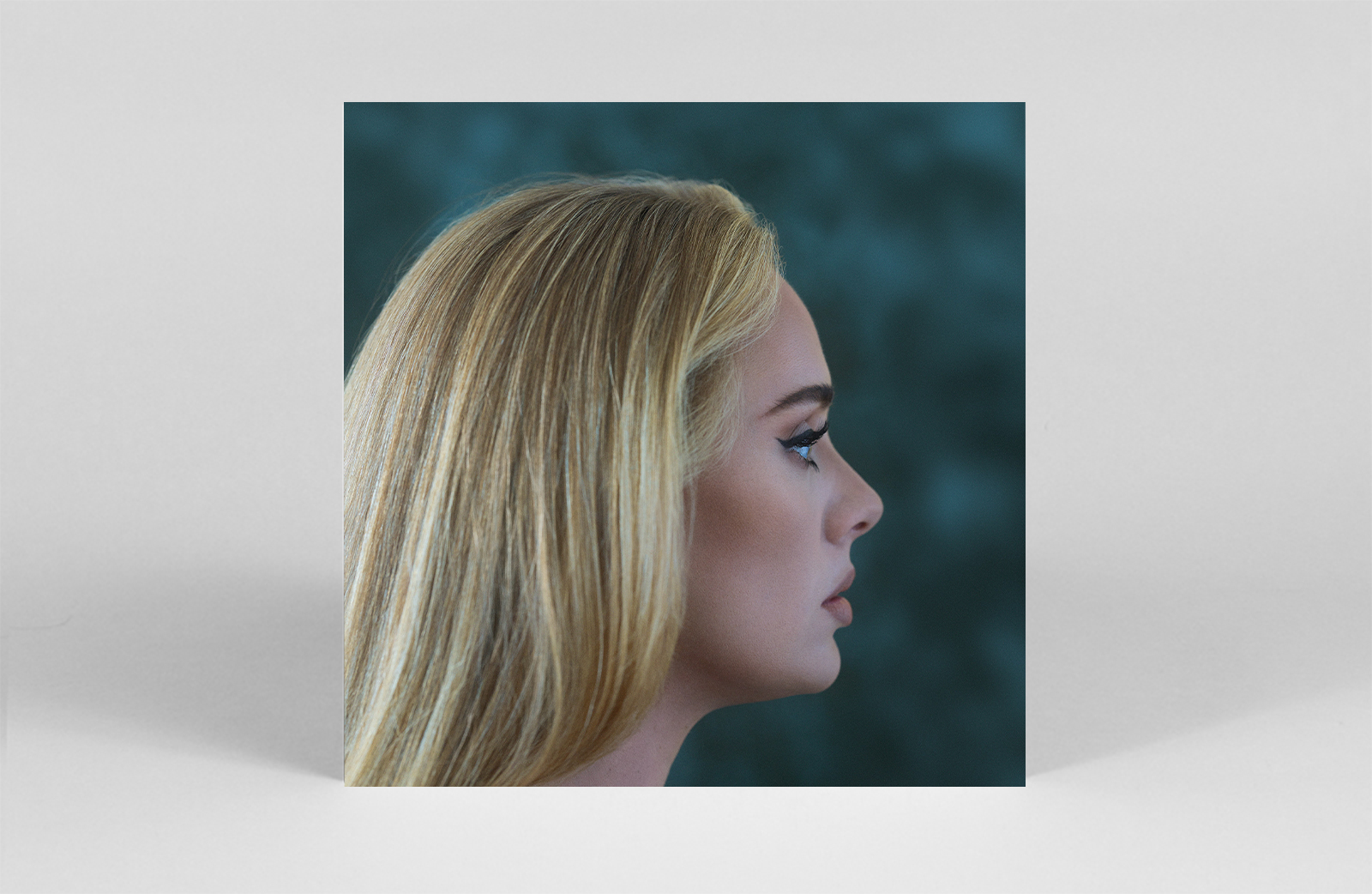 12. Adele
30
(Columbia)
"I'll be taking flowers to the cemetery of my heart…" explains Adele on 30. Like its lyrics, the sonic mood of the opening track is akin to a theatrical overture in its orchestral builds and refrains. With it, the stage is set. Created amidst Adele's divorce, you could expect all of the tracks to be slow and heart-wrenching. Like the delicate kaleidoscope of emotions that lives within one's hearts, Adele's sorrow and self-reckoning emerges in various forms – neo-soul, do-wop, r'n'b, and stripped-back ballads are all here. These parts are essential in the build to what is perhaps her most gut-wrenching song to date: 'To Be Loved'. (Which is saying something because: Adele.) It's hard to overstate the beauty of Adele's voice. Not just because of its soaring power, but also because of how, in its most grandiose moments, it is also at its most vulnerable and deeply human. – GH
---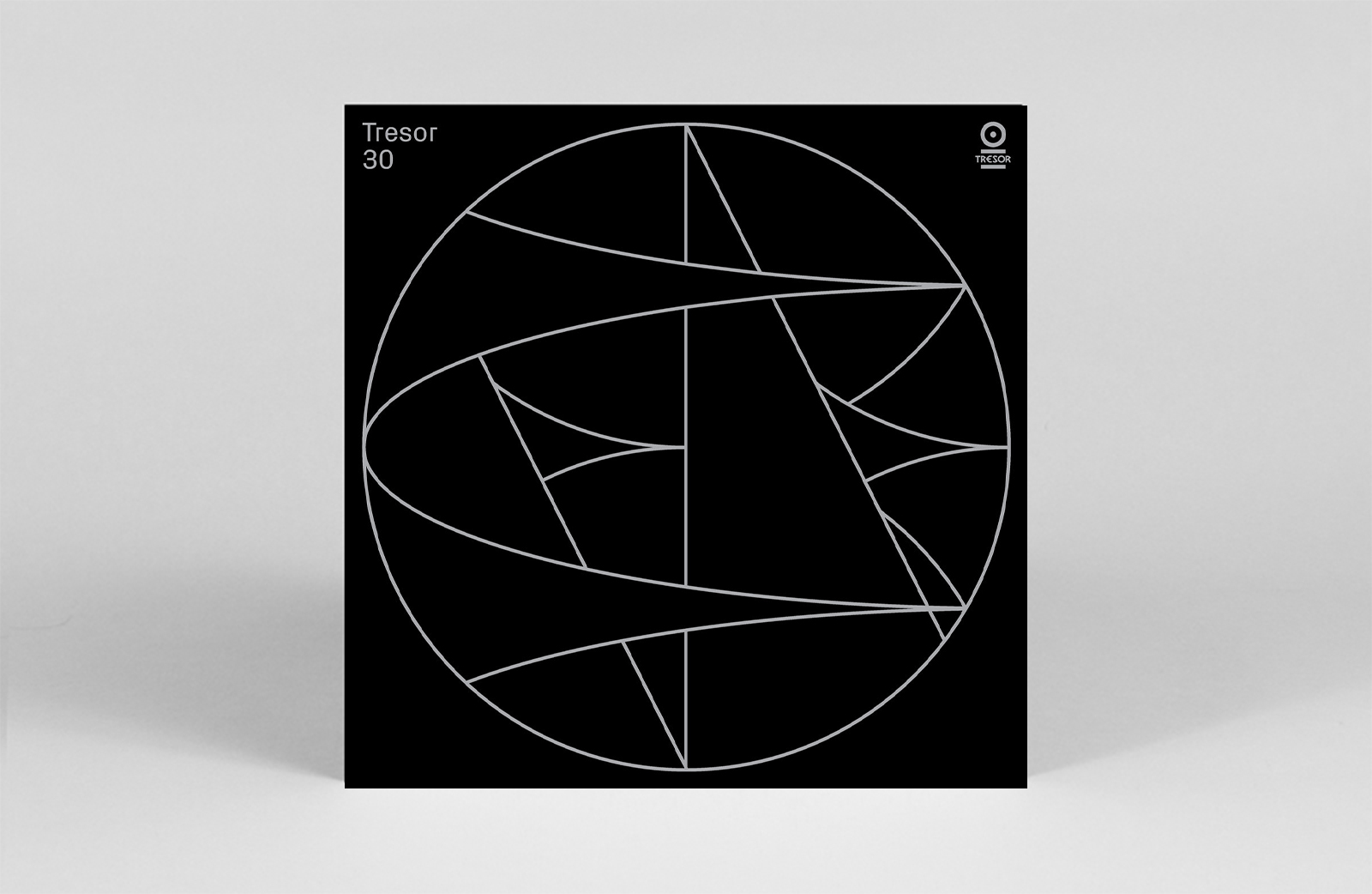 11. Various Artists
Tresor 30
(Tresor)
Legendary Berlin label and club Tresor celebrates its 30th birthday with a limited edition 12×12″ release featuring a whopping 52 tracks. Rather than exclusively delving into its back catalogue (aka reissue territory) the behemoth box set release presents a vision of Tresor's past, present, and future. Classic cuts sit alongside fresh tracks and exclusives from artists including but in no way limited to: Underground Resistance, DJ Stingray 313, Anthony "Shake" Shakir, Drexciya, TYGAPAW, AFRODEUTSCHE, KMRU, LSDXOXO, and Robert Hood. Go big or go home, as they say. And, if you've ever been to Tresor, you'll know that going home is never an option. – GH
---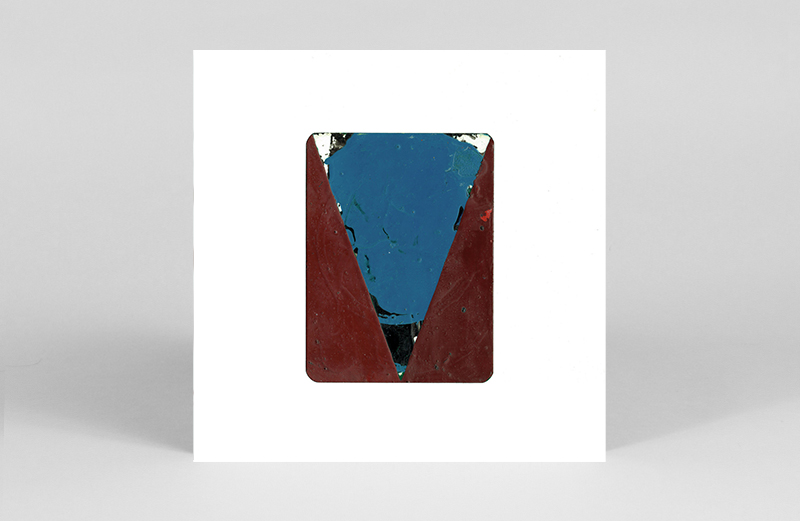 10. Midori Hirano
Soniscope
(Dauw)
Composer and multi-instrumentalist Midori Hirano creates imaginary scores to films now showing in her own imagination. In her Hirano-shaped niche, gossamer piano-scapes careen across electronics like long lost twins reunited once more. (If pressed, you could refer to her music as modern classical, however it possesses none of the cloying pitfalls that the genre normally encompasses.) Soniscope continues Hirano's captivating keys trajectory amidst her effects and production As with previous albums, this is a record to get lost in. When travelling through its hushed and emotive builds, sit down, close your eyes, and make sure you devote ample time to the wonder Hirano has created. – GH
---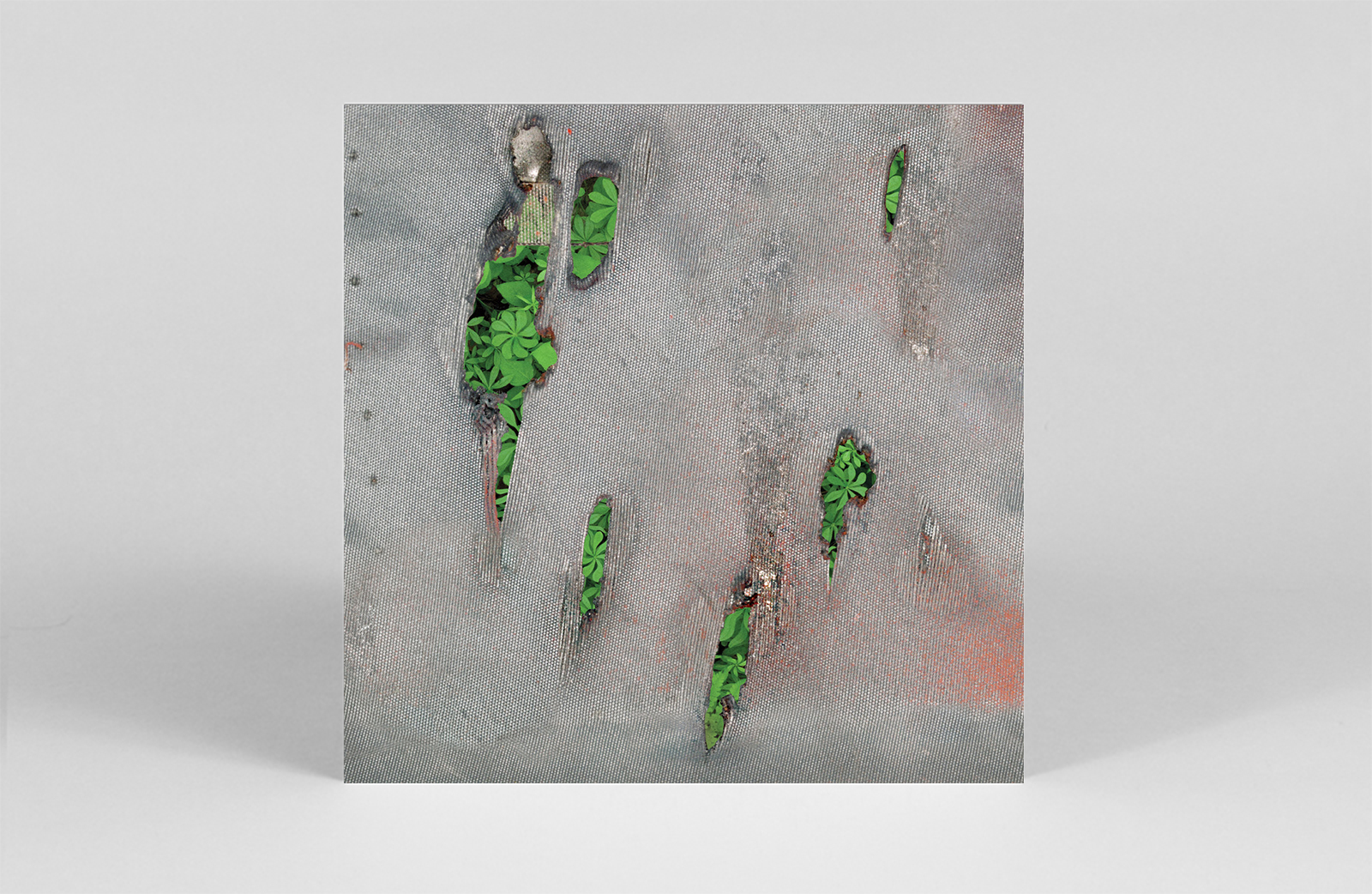 9. Koreless
Agor
(Young)
Agor taking its name from the Welsh word for 'open' is no coincidence: Koreless' latest record is a vast collection of experimental sounds that refused to be burdened by the cumbersome notion of "genre." Simply compare 'Primes' — with its delicate bleeps and sonic fuzz appearing like a long lost alien transmission — to the swelling electronics of 'Black Rainbow, for example. Elsewhere, 'Hance' sounds akin to mutated drops of water, the natural turned artificial beyond belief, while the female vocals of 'White Picket Fence' appear like a distorted folk melody.
Incorporating an all-encompassing approach to what an album should be, the visuals for Agor certainly deserve mention. From FKA twigs' warped countryside trip on 'White Picket Fence', to the tumbling, fencing-like figures 'Black Rainbow', Agor is both a sonic and visual delight. – LR
---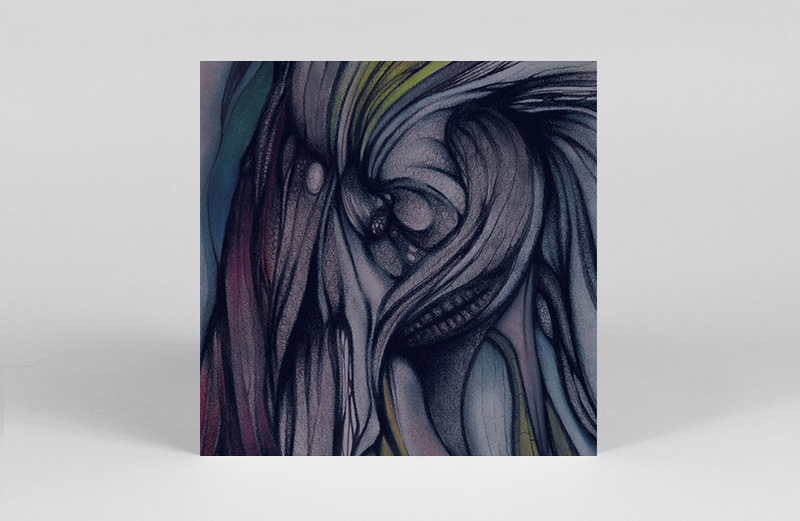 8. Calibre
Feeling Normal
(Signature Recordings)
Once you hit the 140bpm mark in music, mixing swift percussions with affecting elements can frequently turn into one of two things: saccharine drivel or a drums-induced car crash spinning out-of-control. Consider Northern Irish producer Calibre a true maestro at the wheel then, forever steering these elements into an ecstatic finish. His sixteenth studio album, Feeling Normal, illuminates Calibre's silky-smooth-electronics in full glory. To achieve this, he never stays in one lane. Rather, Calibre dips into influences including, but not limited to, breakbeat, dub, techno, and ambient, while also using familiarly heartrending vocals and samples throughout.'Feeling Normal' smacks you directly in the feels, 'Change With Me' inspires soulful self-motivation, 'Badman' evokes your meanest bass face. Every track stands tall on its own, but when listened to as a whole the journey he has taken you on becomes sweeter still. – GH
---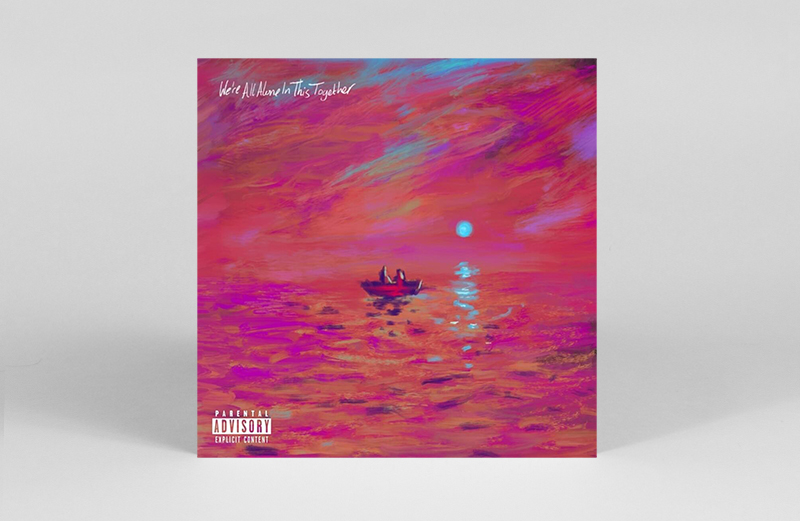 7. Dave
We're All Alone In This Together
(Neighbourhood)
Dave is a symbol of hope. They're not as easy to come by in the realm of music as many may lead you to believe. Throughout the years, in what is still a very young career, the Streatham-born and raised rapper has always spoken truth to power. PSYCHODRAMA, his debut album, saw him speak his own truth, and story, in the most visceral of ways – via the lens of mental health. On We're All In This Together, he brings us all into the conversation, where he addresses societal failures and holds the government to account, in a way that has Labour MPs rattled at their lack of backbone. – JB
---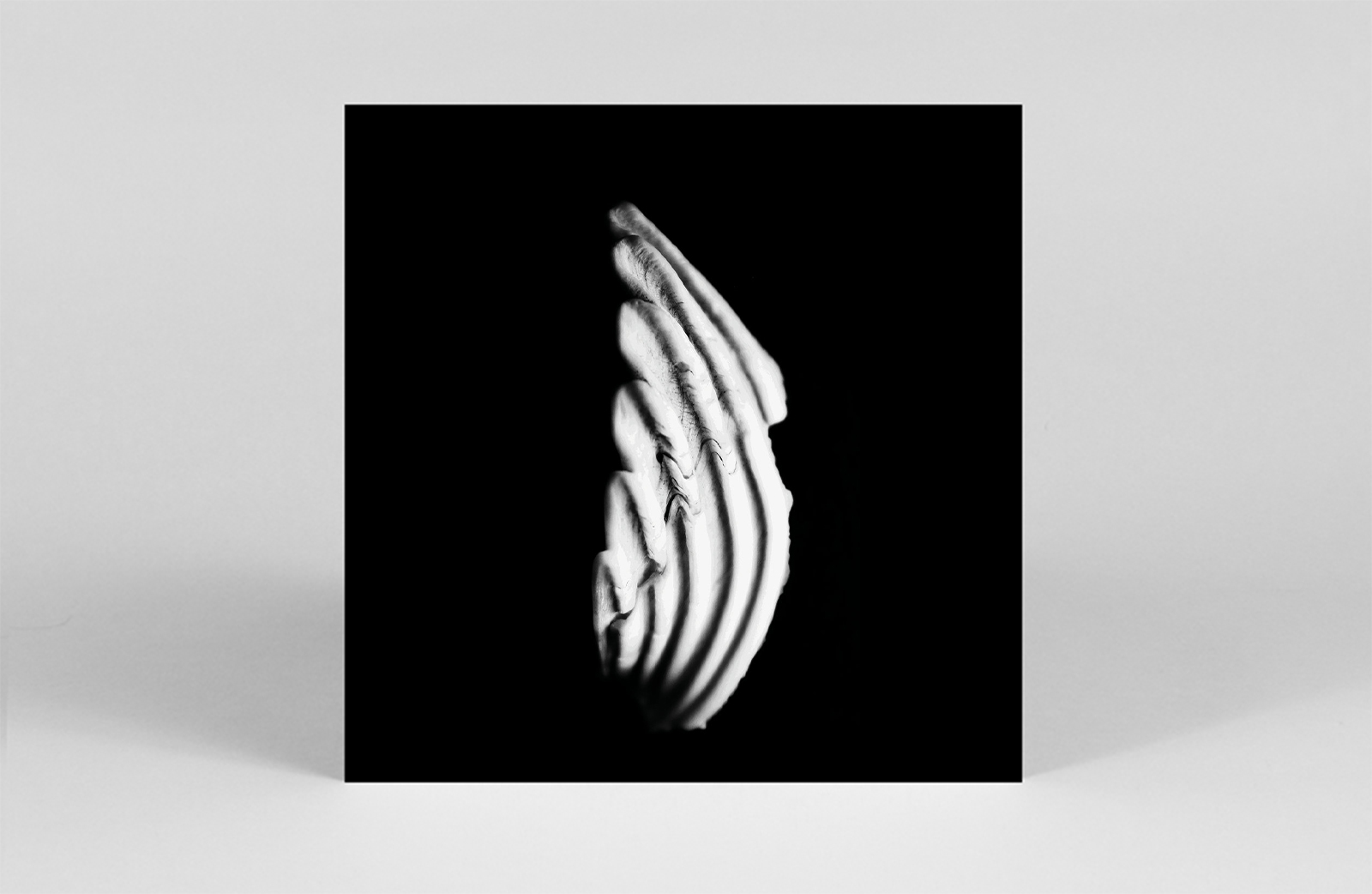 6. KMRU
Logue
(Injazero Records)
The 2020 discovery of glittering Kenyan producer and composer thanks to his album Peel brought a much needed luminescence to otherwise dark days last year. Peel swiftly became a portal into his prolific output, spanning compositions released on Bandcamp, as well as digital and physical LPs too. Ever-growing infatuation with the wonders of his cinematic sound design and ambient compositions was furthered in large part thanks to Logue. Taking its moniker from a catalogue, or Logue, of his music, the tracks are collected between 2017-2019, yet each one gives way perfectly to the next. Amidst instrumentals and his field recordings from Africa, KMRU leads you by the hand on a journey through his captivating universe – one that simultaneously feels otherworldly and real. Birds chirping break the day, rushing water falls flow anew, wind rushes across your limbs, a mediation of listening. – GH
---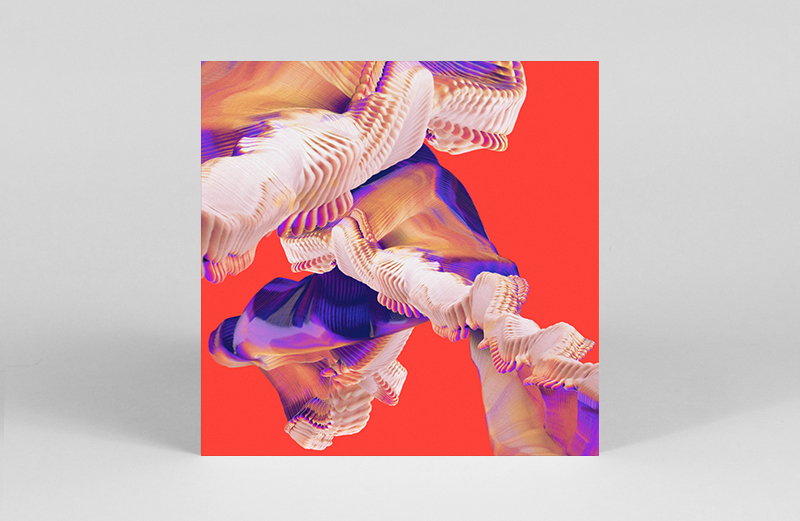 5. Bicep
Isles
(Ninja Tune)
When Bicep's Isles emerged during the first weeks of 2021, as welcome as the album was – woioi, fist-pumps, questionable dance moves, etc – it also felt somewhat confusing. Confusing to consume a record filled to the brim with their anthemic techno euphoria all by yourself – without an open music venue, or even a pub, in sight.
There was a particular bleakness during the UK's January lockdown, echoed in many countries around the world at that time. Wading through our foggy ennui, Matt and Andy had a master plan though: they brought the club to us.
The world started to tip-toe its way back out into the open, and we heard the songs together, limbs flailing in ecstasy. 'X' whirled its acidic twerks around an echoing vocal, 'Apricots' staccato chorals could be heard played in football stadiums, 'Saku' blasted from a car as you dipped your hip alongside it and pointed a finger in the air. "I just need something, the way I felt before, can you help me heal," Clara La San aptly sings.
When their live show finally came, they could have played atop a cardboard box to rapturous reception. But that was never going to be the case, was it. Instead, they perched inside an illuminated kaleidoscopic, geometric maze – of a scale that few acts, electronic, or otherwise, can achieve. Isles came into full view in 3D.
Sometimes a record doesn't have to reinvent the wheel to achieve greatness. Sometimes, it comes from nearly a decade honing techno sounds, into an album that embodies electronic joy, at a time when it's most needed. – GH
---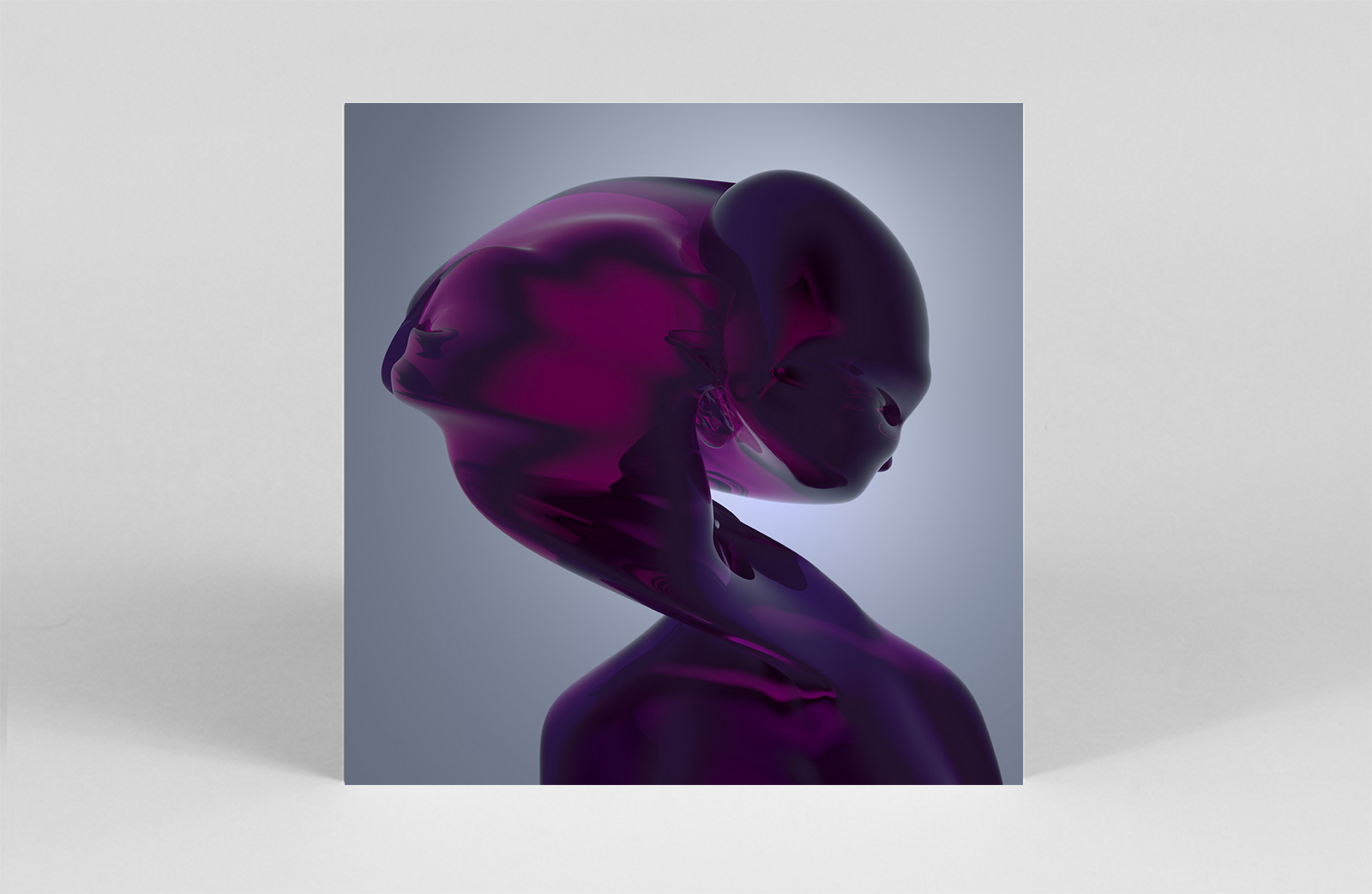 4. Loraine James
Reflection
(Hyperdub)
"I know you may not like this one, but it's just fun, you know, it's just fun," shares Loraine James on Reflection. James' confidence in her ever-growing electronic experimentalism, no matter what reaction she receives, is a joy to listen to on the album. Exploring her experiences as a young Black queer woman during 2020, the album is the product of unexpected extended time in the studio due to the Coronavirus pandemic. Her original plan was to tour, following the release of the brilliant For You And I.
Sonically, James' most overt influences are drill and r'n'b, which she takes and flips on their heads. (Drill was a very trendy influence to cite in 2021, James is one of the few artists whose productions encompassed the genre's sounds.) Fracturing percussive elements into space, synthesizers act as an anchor across the LP, tethering the tracks to terra firma. James also uses her own vocals for the first time, alongside sample loops, as well as cameos from Eden Samara, Baths, Le3 bLACK, Xzavier Stone, Nova, and Iceboy Violet, to drive the tunes' beating hearts. Undoubtedly one of the UK's most exciting young artists, Reflection is a captivating mirror into what lives inside her creative mind. – GH
---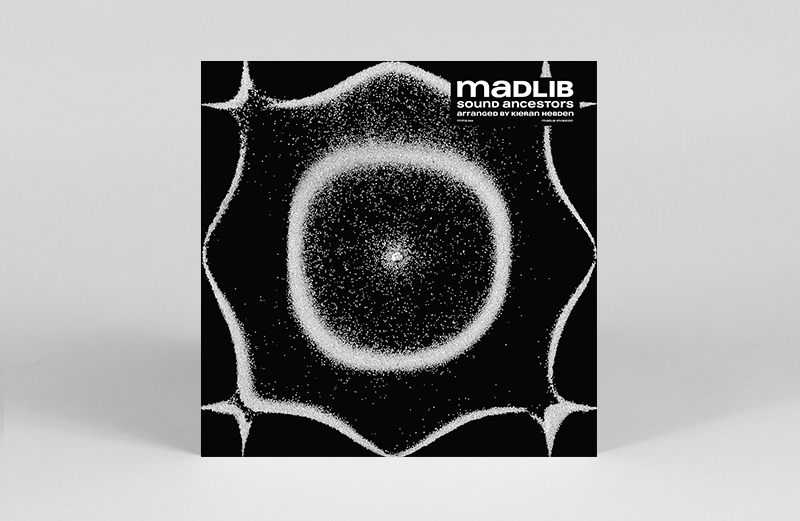 3. Madlib
Sound Ancestors
(Madlib Invazion)
Long-awaited albums are difficult to live up to at the best of times, particularly if you're Madlib aka Otis Jackson Jr – an artist who has created some of the most beloved, futuristic productions, and samples, in hip-hop and electronic music history. Joyfully, Madlib's anticipated solo LP, Sound Ancestors, is very much worth the wait. Allowing long-time friend Kieran Hebden aka Four Tet to work production finesse on the tracks, Hebden channels Madlib's improvisational spirit into rare form.
Madlib often tends to do very little to the samples he finds. As he unearths them, he presents them to the world as is, and Sound Ancestors still remains true to this, via Hebden's touch. Maintaining his Madlib-ness,'The Call' opens the album in a very signature way – looped drum breaks and sparsely sampled vocals across two minutes. Meanwhile, the sequence between 'Hang Out (Phone Off), 'Two for 2 – For Dilla' and 'Latino Negro', feels like a six-minute tribute to the late luminary, and longtime collaborator J Dilla. 'Road Of The Lonely Ones' wraps you close, evoking a'60s soul song that could be turned into your next favourite hip-hop anthem. Moments could be called out from every track; it's a record to get lost in.
It's impossible to know just how much MF DOOM's passing influenced the final moments of Sound Ancestors' production, maybe not at all. It would be remiss to not mention that, when 'Duumbiyay' was listed as the final track on the album, perhaps it may have been the subtle, discreet nod to the late villain? Given Madlib's elusiveness, he, probably wouldn't make a tribute so obvious, but there are moments throughout the track where you wonder, what could've been had DOOM had some involvement. That Sound Ancestors only represents the tip of the iceberg makes the album even more exciting – with new Madlib records incoming shortly, if his remarks in a recent interview are to be believed. Call it The New Normal. – JB
---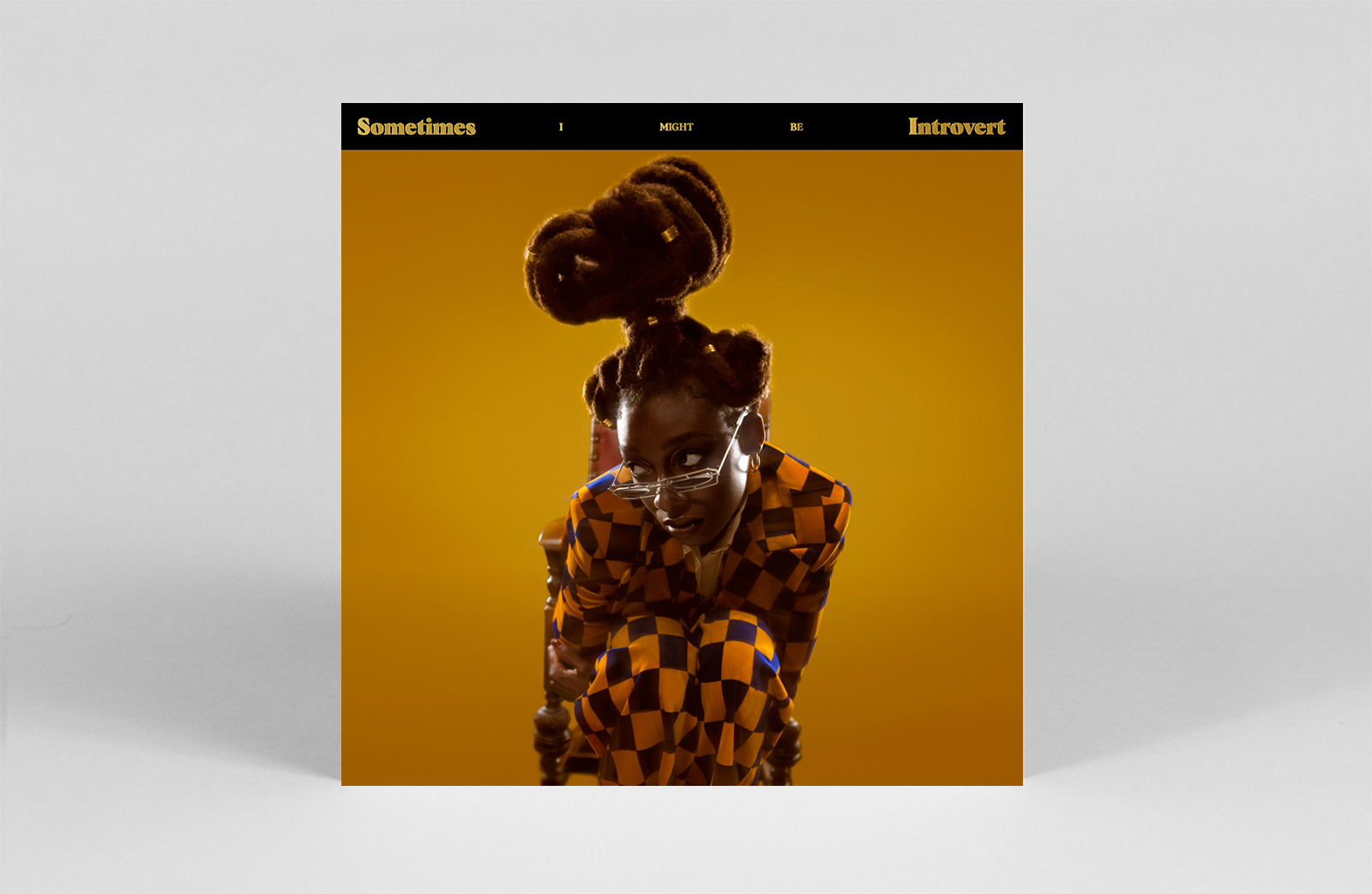 2. Little Simz
Sometimes I Might Be Introvert
(Age101 Records)
Ever since rapper Little Simz' made her debut with A Curious Tale of Trials + Persons, she has rarely shied away from delving into the personal. As her star has continued to soar, this introspection has become more focused and precise. On Sometimes I Might Be Introvert, she pulls fans in closer, unravelling more of herself. This isn't solely via the album, but also thanks to the visual language she has created around it; accompanying music videos and short films lends the record Barry Jenkins-esque, grandiose-yet-wholly-genuine, cinematic qualities too.
More so than previous outings, Simz experiment with a huge range of samples on On Sometimes I Might Be Introvert; from '80s boogie to low-slung blues riffs to Afrofunk synthesizer bops to golden '90s hip-hop-esque soul samples, each unfolds effortlessly into the next. The strength of her lyricism combines the dexterity of her delivery to reach new highs. Give her a beat, and she'll ride a road along it. Cut up an instrumental, and she'll weave her words inside it.
One of the album's standout moments, 'I Love You I Hate You' serves as a continuation of a story Simz explored on her 2016 single 'Backseat', where she observes her father's absence, while giving listeners permission to reckon with their own relationships. 'Point and Kill' featuring Obongjayar sees Simz take a more funk-led approach akin to Fela Kuti, and it's a collaboration that arrives perfectly on time for both artists as they both continue to ascend in their respective careers.
Produced entirely by Inflo, the pairing has proven to be one that centres a narrative built on musicality; it's much more than a producer providing a rapper some beats to work with. Sometimes I Might Be Introvert represents the unstoppable Inflo's most transfixing work this year, his collaborations with Cleo Sol and Adele closely following. Grey Area gave us a strong glimpse of Inflo and Little Simz's teamwork, but Sometimes I Might Be Introvert marks the pinnacle of their collaborations in musical motion. – JB
---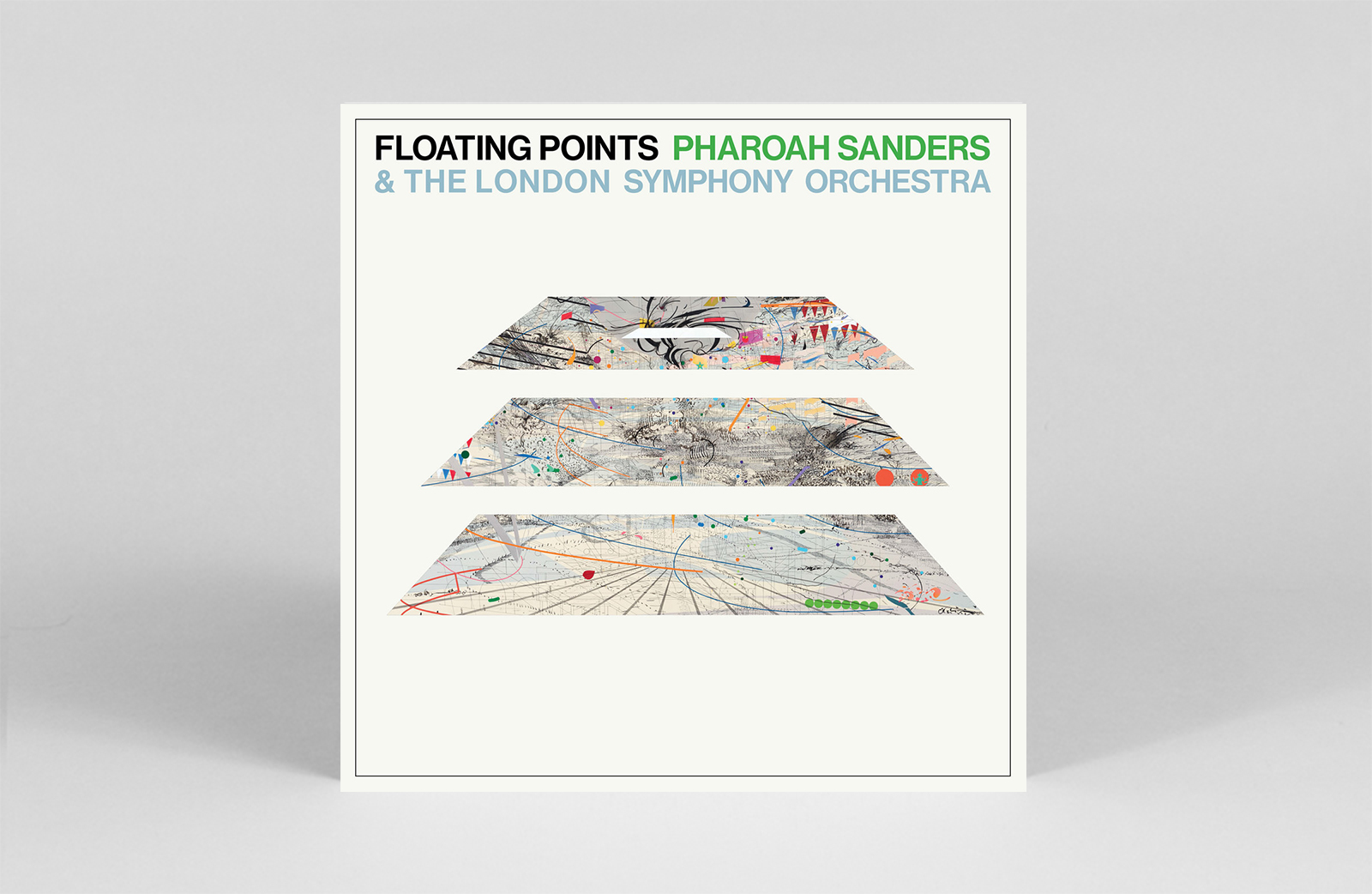 1. Floating Points, Pharoah Sanders & London Symphony Orchestra
Promises
(Luaka Bop)
Promises are defined as "declarations that one will do something or that a particular thing will happen." Or, "the qualities of potential excellence." Pharoah Sanders and Floating Points' Promises is a multi-generational sonic proclamation that echoes this ethos in all its parts. If you listen to the album in full, you will bask in its particular wonder.
While spiritual jazz legend Pharoah Sanders' career has soared on the wings of his transcendental qualities, Floating Points hasn't previously been seriously considered in this regard. Their union has changed this. FP's twinkling keys wrap themselves around Sanders' mysterious saxophone riffs, further buoyed by LSO, in ways that make you sit down, close your eyes, and inhale deeply.
Conjoined movements that unravel unto another rather than individual tracks, its make-up is distinctly at odds with the 15-second social media sound bites that have permeated music culture. Over 46 minutes, it's an aural respite.
To quote my 100-year-old grandmother upon first hearing it, "It's transportive and soulful – like I'm walking along a dark road, summertime, no stars, alone, with my own thoughts…" You may not be ascended to this particular midnight plane, but as with all of Sanders' greatest output spirits soar when placed atop these wings.
In a year where life often felt like it was unravelling, the album lifted us up, filling us with hope, and Promises. – GH
Artwork by: Patrick Savile.