From single-sided tracks to maxi-EPs.
As in 2015, we're splitting our new music round-ups into three dominant formats – 7"s, 12"s and LPs – each of which offer a different perspective on the year's music.
Whether in NYC's underground clubs or Kingston's dance halls, 12"s have long been the go-to format for disc-jockeys. The draw of the 12" lies in its wider groove space, which enables greater sub-bass possibilities.
As you might expect then, the year's best includes its fair share of house, techno, disco, and a splash of trance, but it also touches on everything from free jazz, Hindu mantras and experimental to r&b, pop and psychedelic rock.
For some acts – like Massive Attack and Moses Boyd – the 12" has been the format of choice to tease material from forthcoming albums. Some – take Kelela and Elysia Crampton or Beatrice Dillon and Karen Gwyer – used the medium to collaborate beyond a single track. Whilst others – Abra, Kelsey Lu, Lorenzo Senni – presented detailed works that border on mini-albums.
In 2016, the 12" is as varied as it's ever been, as our pick of twenty reveals.
Catch up with the rest of our Best of 2016 lists:
The best turntables of 2016
The 20 best soundtracks of 2016
The 20 best record sleeves of 2016
The 30 best reissues of 2016
The 20 best 7″s of 2016
---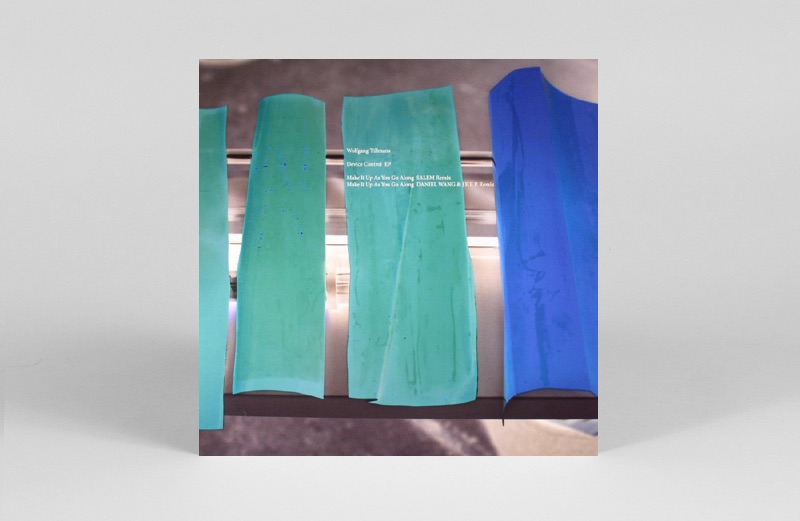 20. Wolfgang Tillmans
Device Control
(Fragile Records)
What a year it's been for Wolfgang Tillmans, the cult photographer who made his name in the art world capturing the borderless hedonism of Berlin's '90s rave scene. Now releasing his own music on a brace of EPs and a visual album, Tillmans woke up one day to an email from Frank Ocean, keen to sample 'Device Control' on a visual album of his own. A collaboration that would take the pair to Berghain, 'Device Control' is much more than a bookend to Endless however, playing out like a Herzog-ian sci-fi EBM-meets-Black Mirror banger that's as strange as it is prescient, if only to emphasise once more the relative proximity of the art and contemporary pop worlds.
---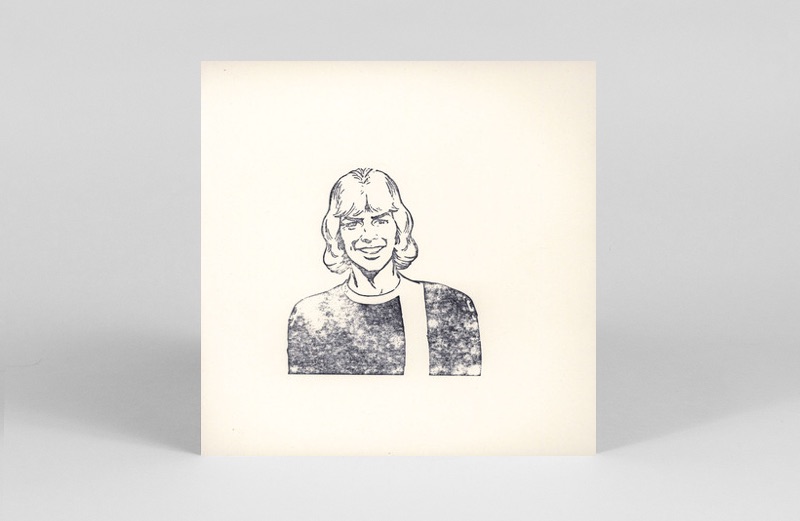 19. Roy of the Ravers
2 Late 4 Love
(Emotional Response)
Another year where Emotional Response kept everyone on their toes, if there was any single 12" that rewarded aesthetic athleticism and quick reactions it was Roy Of The Raver's '2 Late 4 Love'. An agile, lysergic homage to the TB-303 (originally released on cassette by Acid Waxa in 2015), first editions were limited to three hundred and three copies (although represses have since followed to sate demand) and hand-stamped with Roy's convivial smile, all signs pointing to a man-of-the-match performance of unparalleled Melchester madness. An honorary ER mention should also go to Montezuma's Rache & krautrock survivor Dominik Von Senger's collaboration of dream-space kosmische music, that narrowly missed out to Roy. Then again, it's not just the taking part that counts.
---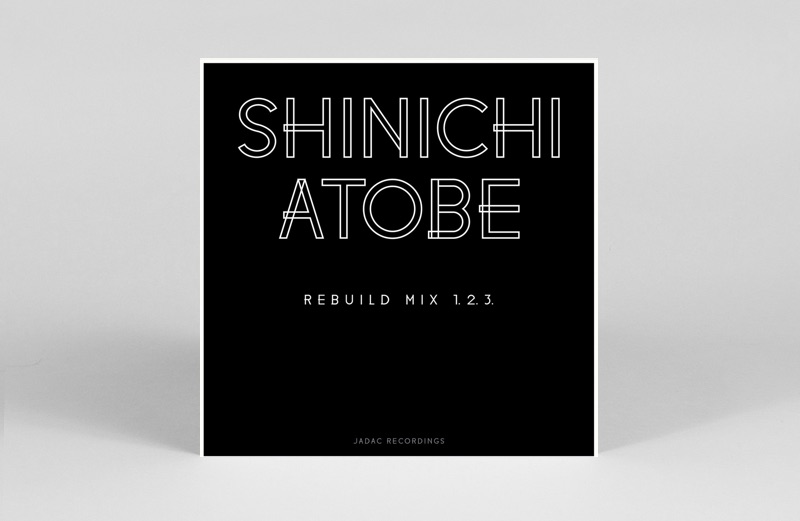 18. Shinichi Atobe
Rebuild Mix 1.2.3.
(Jadac Recordings)
After more than a decade of silence, it's been a busy year for Shinichi Atobe. As well as DDS releasing his second album World – a narcotic mix of house, downbeat and ambient electronics – the reclusive Japanese artist last month released his first EP since his cult Ship-Scope 12". Rebuild Mix 1.2.3. was born out of Daniël Jacques' request for Atobe to remix one of his tracks. Atobe, however, "insisted on making new songs with his own sound library" and the result is three highly idiosyncratic originals that take his seductive sound in a number of new directions.
---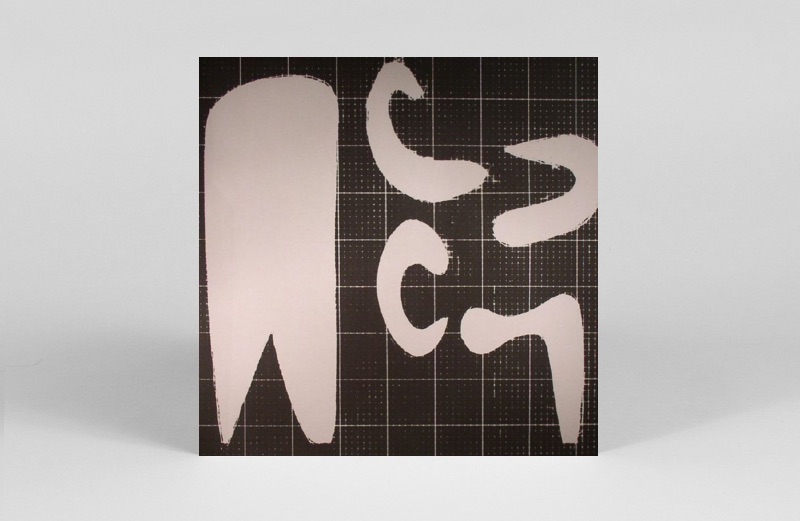 17. Jorge Velez
Adam & Eve
(Berceuse Heroique)
Jorge Velez' Animals Disk crept out earlier this year as one of the understated aural oddities of 2016, and then this 12" on Berceuse Heroique came along and staked a serious claim to the dance floor, capping off a vintage year for the producer. Where Animals Disk uncannily reanimated the legendary sound of the Fairlight CMI synth, this particular side of Velez's output takes its reanimation with a sense of boogie to get things moving. Arthur Russell's projects in the disco realm are an obvious reference point, but as with his other works Velez is not just content to ape the past, keeping things suitably inventive.
---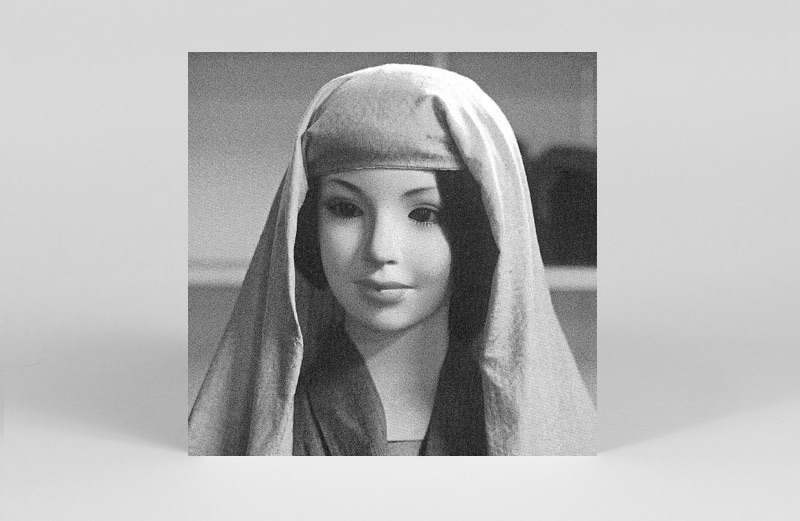 16. Rezzett
Doyce
(The Trilogy Tapes)
When it comes to the 12" format London based duo Rezzett manage to knock it out of the park with stunning consistency, and have been a pretty regular feature on our weekly recommendations list. Their sole 12" for 2016 is no exception and their flair for introducing dislocated lo-fi sounds and bleached ambience before casting the haze forward onto the dance floor, is in full effect on the a-side here. If daring and expansive takes on techno are your bag, and Rezzett are not already on your radar Doyce is a fine way to acquaint yourself.
---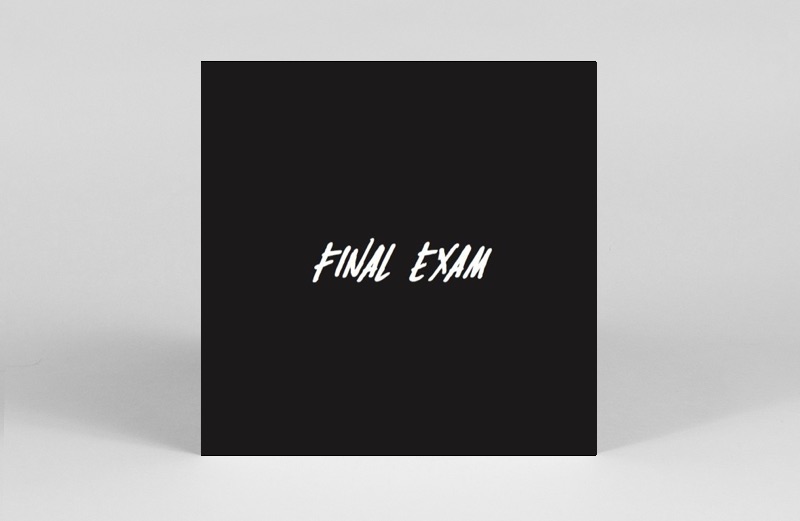 15. Kelela, Elysia Crampton and Not Adrian Piper
Final Exam
(VF / DIS / BB9)
Curated by DIS Magazine, Berlin's 9th Biennale was controversial, splitting opinion but also generations. One of the less-divisive formats created for BB9 was Anthem, a collection of artistic and music collaborations, overseen by Total Freedom. As well as 12"s by Fatima Al Qadiri, Juliana Huxtable and Nguzunguzu, the crowning jewel was this gorgeous union between r'n'b sensation Kelela, provocative Latinx collage producer Elysia Crampton and Not Adrian Piper.
---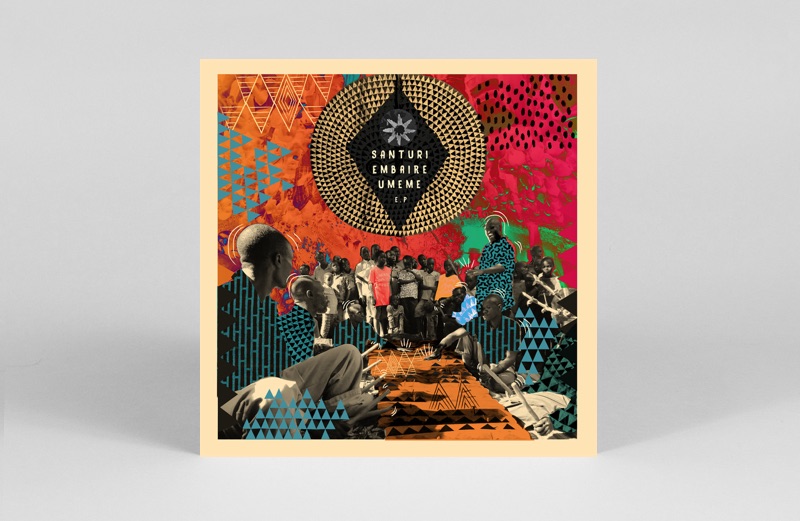 14. Mugwisa International Xylophone Group
Santuri's Embaire Umeme
(On The Corner)
The stand-out 12" in a year that has seen On the Corner come of age with a string of fine releases, Santuri's Embaire Umeme looks to Uganda for inspiration and the label's ongoing collaboration with Santuri and Soundthread. Spiritual vibrations abound as production talents Sam Jones, Alejandro Mosso and Ishmael take the Mugwisa International Xylophone Group's transcendent recordings to London's worldwide dance floor. Three extended remixes that knit communities together both at home and in Uganda, it's a fascinating project that cuts through the plethora of prescription "afro-influenced" or "ethno-" dance music for a release of real substance. A nod too to Victoria Topping's gorgeous artwork, which has take the label to the next level this year.
---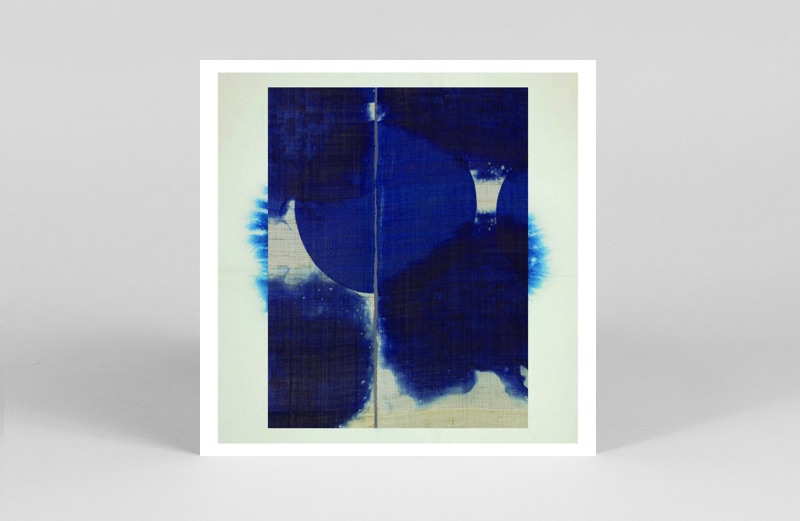 13. Beatrice Dillon / Karen Gwyer
S/T
(Alien Jams)
2016 reaffirmed Beatrice Dillon and Karen Gwyer as two of the most inventive operators in electronic music, and with no shortage of high-calibre efforts from both parties over the past 12 months this joint effort for Alien Jams certainly made a lasting impression on us. With one take from Dillon and one from Gwyer, there's separate and equally compelling direction to follow on the A and B-side, with a focus on articulating the pulse throughout. With no space wasted on this 12", it's certainly worthy of the most adventurous dance floors out there.
---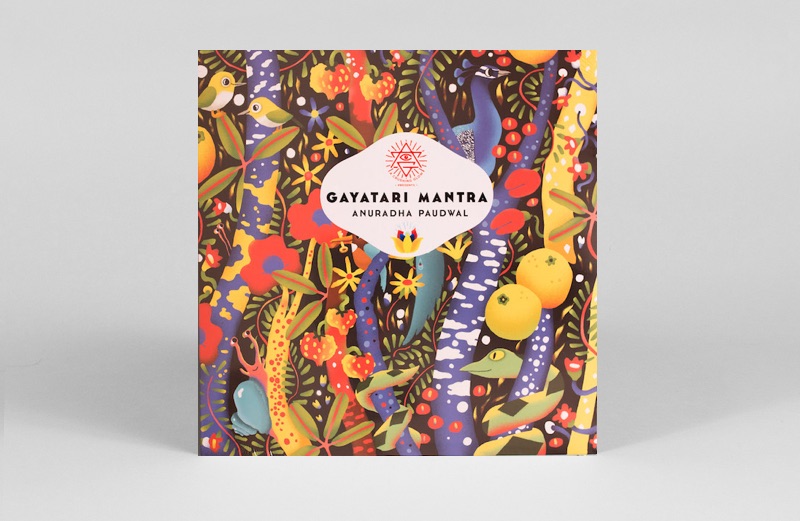 12. Matt Sewell's A Crushing Glow Presents Anuradha Paudwal & Kavita Paudwal
The Gayatari Mantra
(Caroline True Records)
The Gayatari Mantra is the most famous of all the Vedic mantras, written in Sanskrit about 3000 years ago, possibly chanted for many centuries before that. Today, it remains inescapable in India, heard in Hindu households, taxis, shops and on mobile ringtones. Here, illustrator Matt Sewell's A Crushing Glow presents a stunning 50-minute rendition of the mantra by Bollywood playback singer Anuradha Paudwal and her daughter Kavita Paudwal. Strictly limited to 500 copies and pressed to golden wax, this is one of the year's holiest titles.
---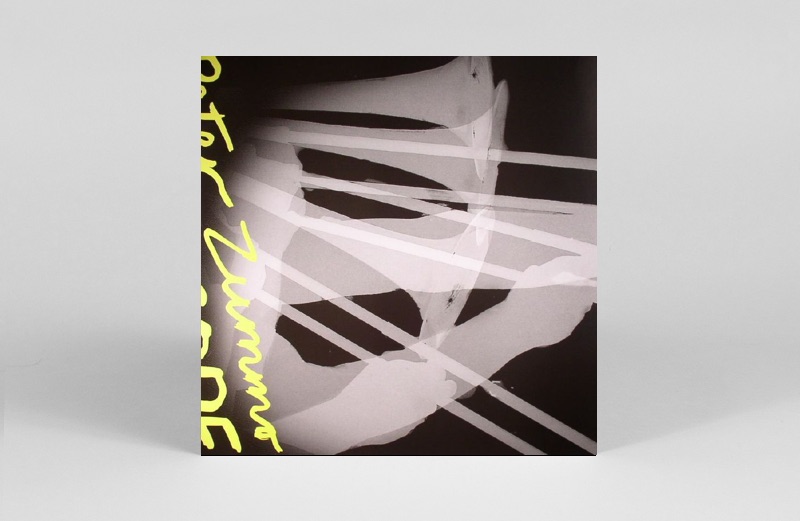 11. Peter Zummo
Dress Code (Don't Look At My Car)
(Optimo Music)
Trombonist and unsung hero of the NYC downtown scene, Peter Zummo has teamed up with Optimo once more (he toured with JD Twitch playing the music of Arthur Russell in 2015) for something of a situationist mini-LP, which saw Zummo collaborate with different musicians in different configurations at different times on the same track. The result is an engrossing collection of gestural interpretations that examine the nature of creation and inspect the original composition from all angles, like putty in Zummo's hands. The lead track 'The Tape Is Chill' also happens to be one of the most spaced-out downbeat moments caught on record this year.
---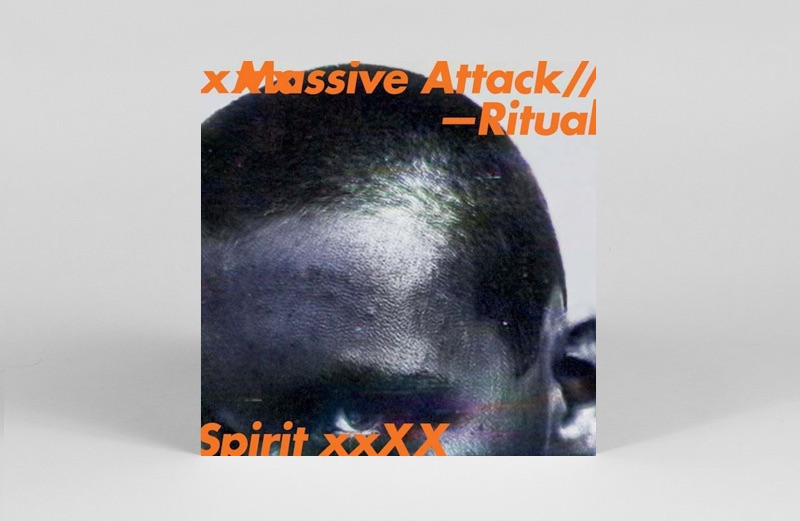 10. Massive Attack
Ritual Spirit
(Virgin / The Vinyl Factory)
Massive fans had a lot to get excited about in 2016 with a string highly collectible singles hitting vinyl shelves, though only the most on-it will have added all three to the collection. Before Dear Friend, housed in a transparent red plastic sleeve, and The Spoils, released on lavender vinyl, came Ritual Spirit – a four-track EP with guest spots from Tricky, Young Fathers and Roots Manuva. Instrumental in defining the visual identity of the band for more than 25 years, Del Naja created 25 clothbound portfolios containing seven hand-crafted screen prints for the limited edition of 300.
---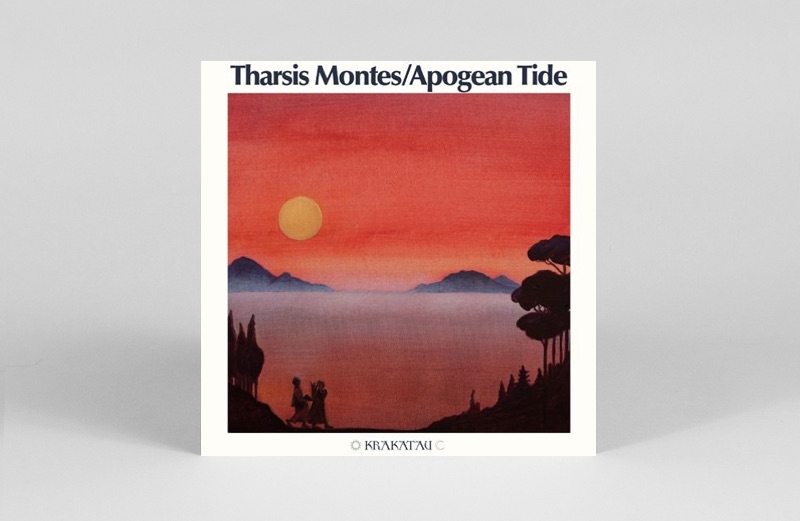 9. Krakatau
Tharsis Montes / Apogean Tide
(Growing Bin)
The first time I heard this record, Basso walked round from behind the turntable, adopted a streetwise stance and whooped "Another sizzler from the Bin". He wasn't joking. Growing Bin's first foray into the 12" market carried the same stamp of quality as their beguiling and beautiful LPs, but packed a much heftier dance floor punch. The second release from Melbourne's Krakatau saw the quartet step away from the droning post rock of their debut to explore Cortex's grooves, ECM fusion and Leon Lowman's electronic funk. The result was a squirming, squelching BBQ jam on the A-side, and a cerebral, spiritual jazz workout on the flip, both of which found their way into many a setlist in 2016.
---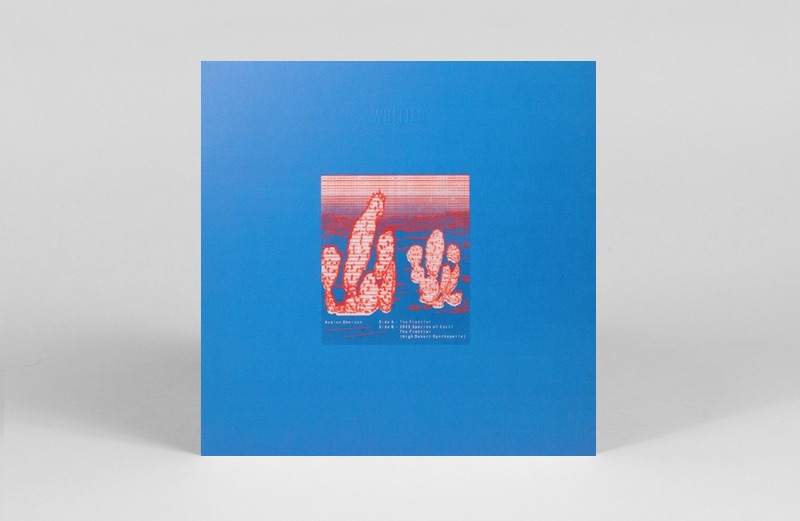 8. Avalon Emerson
Whities 006
(Whities)
Billed as a love letter to the Arizona, her hometown, Avalon Eemerson plays with dessert motifs, rugged drums and nocturnal dust on the expansive lead track 'The Frontier'. The Berlin-based producer continues her gallop across arid terrain on the flip, capturing the spirit of '2000 Species of Cacti' and allowing the floating melody of 'The Frontier' to drift on with 'High Desert Synthapella'. We didn't encounter a better techno 12" than this all year, though practically everything else released on Nic Tasker's Whities label came in close second.
---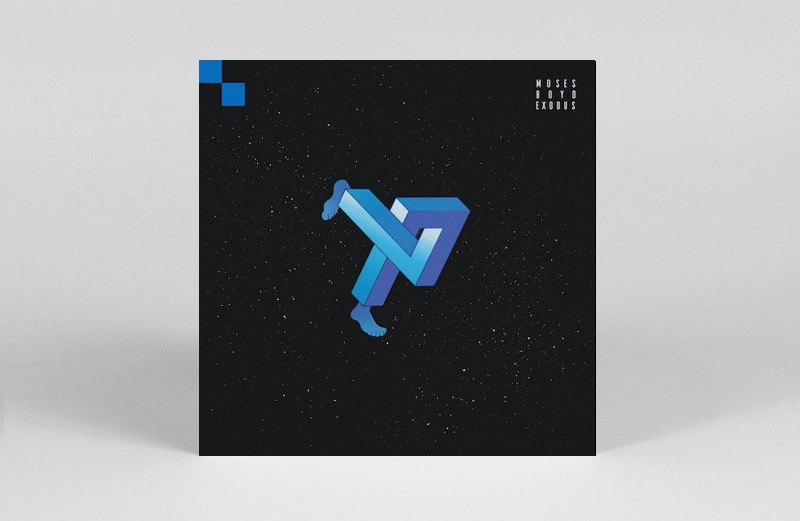 7. Moses Boyd
Rye Lane Shuffle
(Exodus)
So how long did Moses Boyd, Four Tet and Floating Points sit on this for? A full throttle jazz crusher with a bit of Planet E thrown in, Rye Lane Shuffle heralded a resurgent year for London's young jazz scene, and in particular drummer Moses Boyd, who has been the engine room behind many of the most transcendent live performances. The title track is irreverent, horn-led punky jazz music, the shuffling drums high in the mix to rouse any dormant dance floor. On the flip, 'Drum Dance' is a more considered affair, coursing with percussive energy an Herbie Hancock-inspired synths. Roll on 2017.
---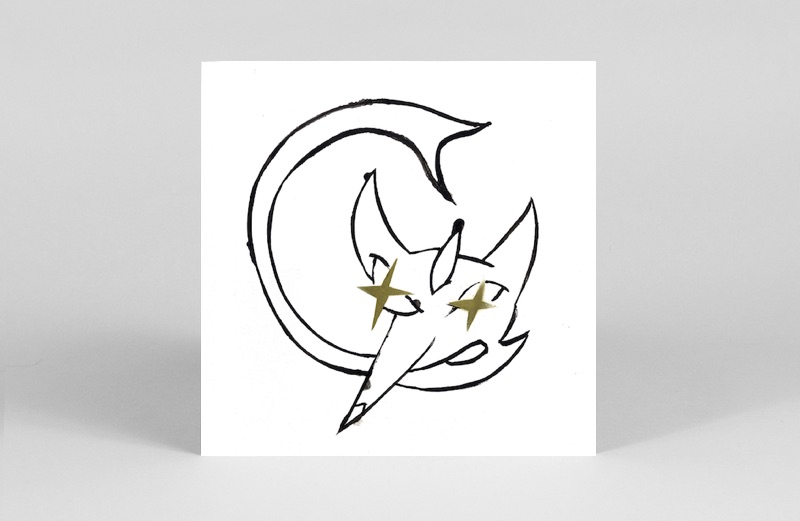 6. DJ Marfox
Chapa Quente EP
(Príncipe)
Principe Discos continued to represent the Lisbon scene in 2016, bringing the noise with intoxicating releases from Niagara, DJ Nervoso and the one-and-only DJ Marfox. Inspired by both the sound and intensity of a childhood in the Quinta da Vitória shantytown, Marfox creates a dizzying collection of tough, rapid fire beats, exotic sounds and disorienting effects designed only with dancing in mind. Raw, uncompromising and incomparable, Chapa Quente rips up the rulebook and ruins your speakers in the best possible way.
---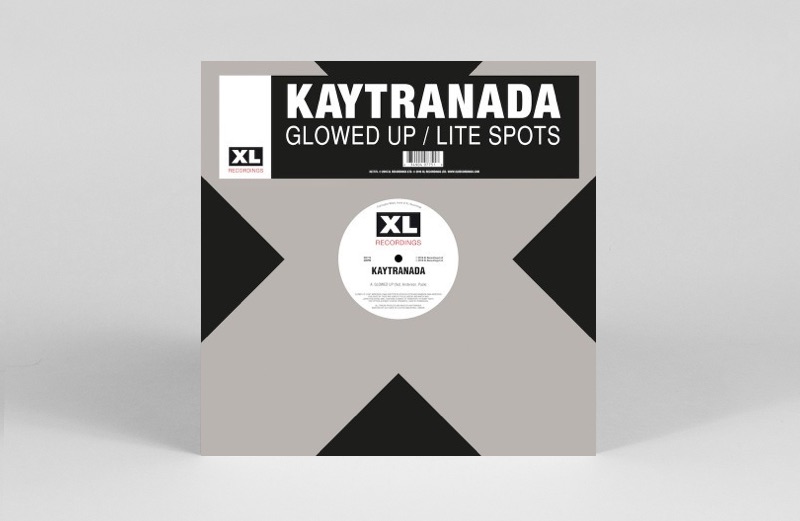 5. Kaytranada
Glowed Up / Lite Spots
(XL Recordings)
Jeep beats from Jupiter would probably sound like this. While Montreal's very own super producer not only dropped one of the album's of the summer with 99.9% it was the little two track 12″ that heralded its release which stood head and shoulders above the rest. 'Lite Spots' samples Gal Costa's jazz fusion bomb 'Pontos De Luz' for one of the trickiest dance floor weapons of the year, while 'Glowed Up' featuring Anderson .Paak takes a leap over Kendrick's throne and pulls up a chair right next to him.
---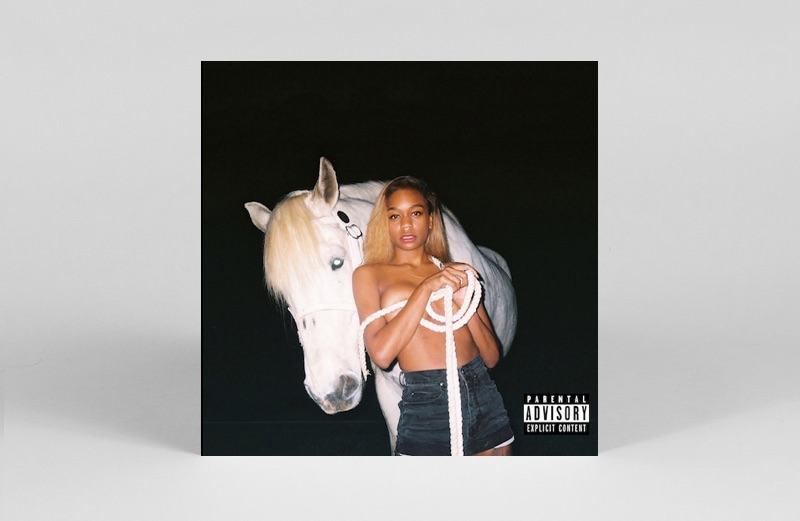 4. Abra
Princess
(True Panther Sounds)
Rose was one of the best pop albums we heard in 2015 but, self-released by Abra, it never made it to vinyl (it's not too late?) With 2016's skintight Princess, the Atlantan doesn't waste any time – (opener 'Come 4 Me' is just 1 minute 4 seconds and the total EP clocks in at 22 minutes) – in laying out her most polished retro-future productions and infectious heart-flexing vocals yet. Drawing on filthy funk, '80s lo-fi pop, '90s r&b, lovers rock and more, Princess and the peerless 'Crybaby' hasn't left the deck since its August release. Whatever Abra is plotting next, we're excited.
---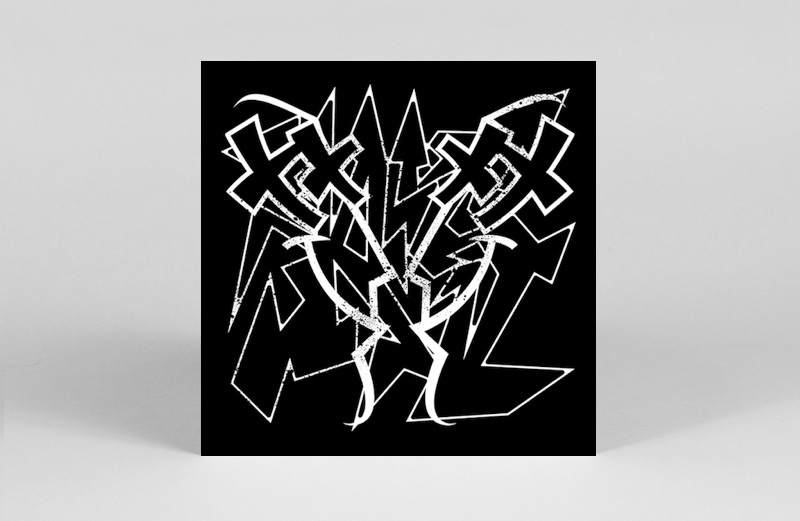 3. Amnesia Scanner
AS
(Young Turks)
This six-track EP on Young Turks is the most high-profile yet (it even comes with a press release!) from the mysterious Berlin duo, who produced a Mykki Blanco track three years ago and recently released online A/V project LEXACHAST with PAN boss Bill Kouligas. If you haven't come across them yet you are in for a fun size treat. Think bit crushed rave music destroyed by a jumpy Autechre, carefully pieced back together in Berlin with bits of Hud Mo, Timbaland (and Chingy?) thrown in and then unleashed through a monster sound-system.
---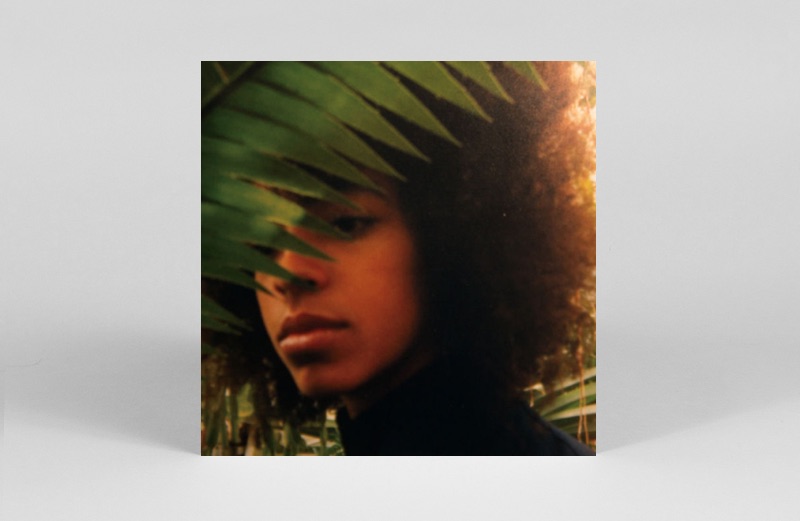 2. Kelsey Lu
Church
(True Panther Sounds)
Recorded live, with just the help of her cello and Patrick Wimberley's loop pedal, Kelsey Lu's debut EP Church was one of the year's most quietly beguiling releases. Stripped down to the bare essentials, the six track EP captures an artist breaking free from the strictures of her upbringing and finding her voice in the secular traditions of folk and the devil's soul music. More like a private rehearsal than a performance each song seem to emerge like a spectre from the mist of Lu's cello, which sketches, bows and scratches a delicate veil of sound, at times as thin as gossamer. At others, when Lu stretches her voice to the heavens, as on brilliant opener 'Dreams,' it's a sound that billows like linen in the wind, powerful, tender and creased with the joy and sadness of belonging. A revelation.
---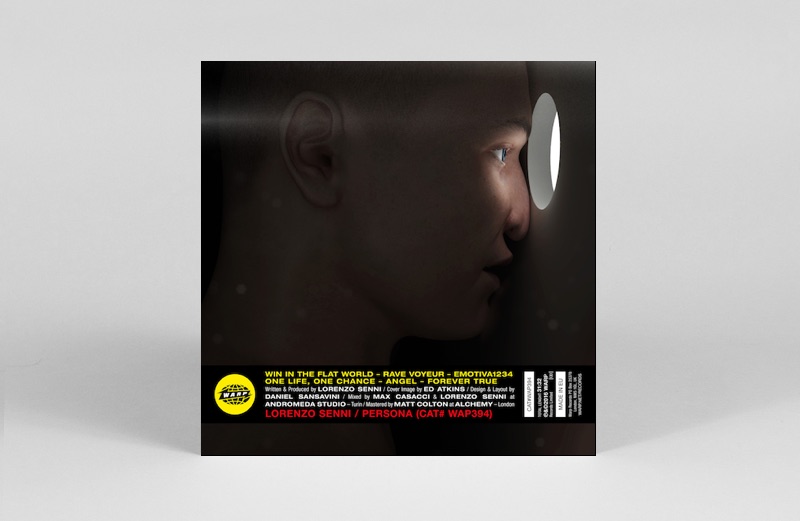 1. Lorenzo Senni
Persona
(Warp)
Lorenzo Senni's ability to deconstruct the genre specifics of trance music and cast them anew and hyper-real is something he has fast become renowned for, and if you think he nailed that formula with 2014's Superimpositions, this one upped the stakes. Keeping to the same Roland JP8000 synth but furthering the production values from the relatively simple single-takes of his previous work, with Persona Senni sounds far more rigorous and refined in his highly distinctive pursuit of melody and euphoria amidst the builds and breakdowns. There's a wide spanning ear in both the conceptual and corporeal at work here, and in forging some fresh terrain amongst its garish and hackneyed inspirations it stands out as one of the yardsticks for the growth of electronic music in 2016.
---
Artwork by Hector Plimmer
Contributors: James Hammond, Chris Summers, Patrick Ryder, Amar Ediriwira, Anton Spice.