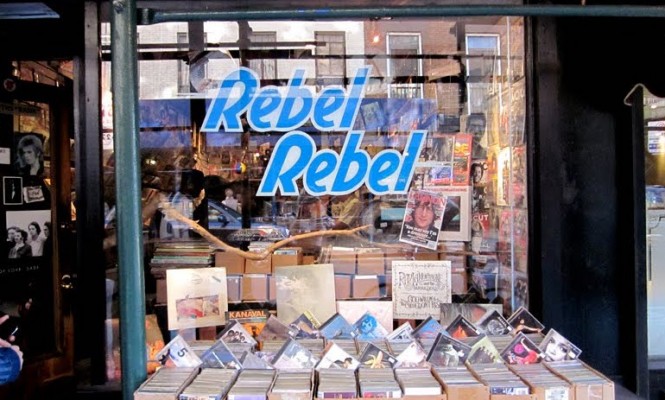 Originally published on FACT
Another New York record store is closing.
Bleecker Street vinyl institution Rebel Rebel Records will be closing its doors after 28 years of business, reports Vanishing New York. The West Village shop has cited rising rents as its reason for shutting down.
The news comes only weeks after New York's Other Music announced it would be shuttering, as well, leaving only a few of the City's original record shops still in business.
Says Vanishing purveyor Jeremiah Moss: "The news about Rebel Rebel has been percolating these past weeks. Other readers have written in to tell me that the clothing store next door is going to be expanding into the record shop's space. If that's the case, that store is either Scotch & Soda to the east or St. James to the west.
"I remember when St. James moved in. With its Hamptons chic, the "nautical brand" made me nervous for Rebel Rebel. This kind of gentrification is contagious. Scotch & Soda came next, replacing the local favorite Cafe Angelique when the landlord hiked the rent from $16,000 to $42,000 a month. Sandwiched between those two, it was clear that Rebel Rebel was next."
MORE: What is happening to NYC's record stores?
related