Published on
October 15, 2013
Category
Vinyl Factory Events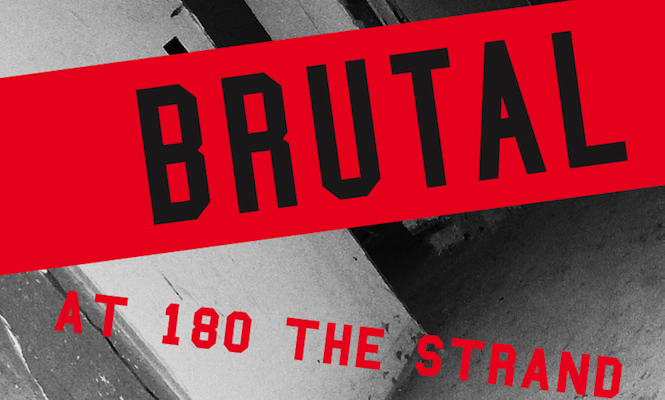 New exhibition space at the expansive 180 The Strand to play host to expansive show on the brutality of modern times.
Coinciding with Frieze Art Fair, The Vinyl Factory launches a dynamic creative space – 180 The Strand – on London's River Thames. The space will work as an incubator to nurture emerging talent through various events and stands at the crossroads of Art, Fashion, Film, Music & Design.
Launching the space on 15th October will be a collaboration with the one of the world's most influential urban galleries, Lazarides. This exhibition will feature original artwork from sixteen artists, all of whom are responding to the theme 'Brutal'.
Strictly for the brave and forward thinking 'Brutal' explores the brutality of the times we live in, covering an array of subjects from LA gang culture and handmade weapons, to social existence and chaotic battle scenes.
Described by Steve Lazarides as "a Brutal show in a beautiful building for brutal times", this exhibition is designed to deliver no remorse.
'Brutal' features work from:
ANTONY MICALLEF
BEN WOODESON
BRAD DOWNEY
BILL MCRIGHT
CLEON PETERSON
CONOR HARRINGTON
DALEAST
DOUG FOSTER
ESTEVAN ORIOL
JAMES LAVELLE
KATRIN FRIDRIKS
KARIN ZERIAHEN
KNOW HOPE
LUCY MCLAUCHLAN
MIAZ BROTHERS
MARK JENKINS
POSE
SEBASTIAN HORSLEY
TODD JAMES
Please book your visit to BRUTAL here
15-27 October 2013
180 The Strand, London WC2R 1EA
See images from the space below: