Published on
October 14, 2013
Category
News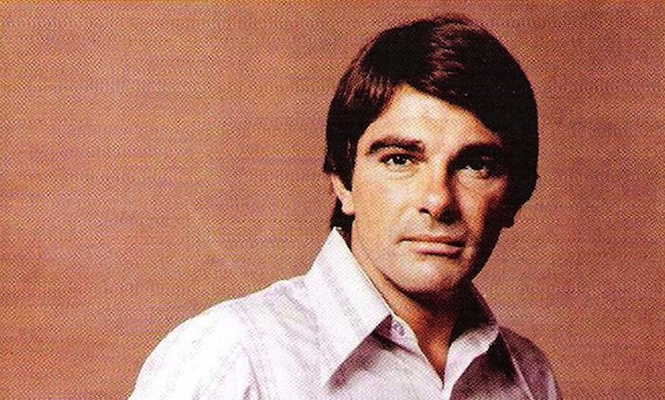 40 classic Tom Moulton cuts to be returned to their spiritual home on the fat back of a 12″ single.
Father of the remix, progenitor of the 12″ disco single, begetter of the break, Tom Moulton may be among the most deserving of a massive vinyl box set retrospective out there. Collecting 40 tracks across 8 heavyweight 12″s, Harmless Records have all-but been strong-armed into pressing Philly Re-Grooved: The Tom Moulton Remixes: Special Vinyl Edition, after their three-part Philly ReGrooved CD series (the latest of which was released this spring) returned Moulton to the spotlight and began an avalanche of requests for accompanying vinyl editions. The lavish 8xLP set will sit alongside the Philadelphia International box released earlier this year.
By way of a brief introduction for the uninitiated, Moulton presided over the first continuous mixed side of music on Gloria Gaynor's Never Can Say Goodbye in 1975 assuring his place in disco folklore, having already helped define the Philadelphia sound encapsulated by MFSB's Soul Train anthem "Sound Of Philadelphia" and the Moulton-mixed "Love Is The Message".
Spread across 8 indivually sleeved 12″ singles housed in a collector's box, Philly Re-Grooved: The Tom Moulton Remixes: Special Vinyl Edition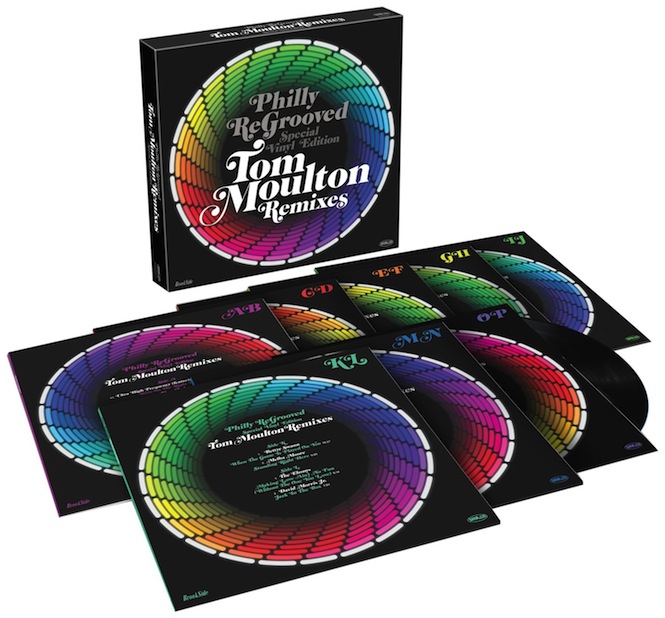 A1. We're On The Right Track – Ultra High Frequency (featuring Ben Aiken) 6:36
A2. ArmedAndExtremelyDangerous–FirstChoice6:34
A3. WhoAmI–TheQuickestWayOut6:31
B1. This Is The House (Where Love Died) – First Choice 6:41
B2. Let Us Entertain You – The Philly Groove Orchestra (featuring First Choice) 7:00
B3. Incompatible – Ultra High Frequency 5:51
C1. Second Best (Is Never Enough) – Finishing Touch 5:15
C2. Gotta Get Away – First Choice 7:44
C3. I Told You So – The Delfonics 5:44
D1. Gonna Keep On Lovin' Him – First Choice 4:34
D2. Don't Put Me Down" by Finishing Touch – 9:09
D3. One Step Away – First Choice 5:37
E1. Beware,She'sPullingMyStrings–TheQuickestWayOut7:08
E2. I'mHopelesslyInLoveWithYou–MomentOfTruth7:15
E3. Smarty Pants – First Choice 5:10
F1. Love At First Sight – Moment Of Truth 7:40
F2. Action Speaks Louder Than Words – Terry Collins 7.09
G1. Straight From The Heart – Loose Change 7:39
G2. Rising Cost Of Love – Loose Change 7:36
G3. Big Stone Wall (Around Your Heart) – Tapestry 4:17
H1. Put Yourself In My Place – TJM 8:42
H2. Whatcha Gonna Do – Heaven 'N Hell 9:49
I1. I'm Doing Fine Now – New York City 8.18
I2. Got To Get You Back – Sons Of Robin Stone 5.45 I3. One Of A Kind (Love Affair) – The Spinners 5.49 .
J1. Could It Be I'm Falling In Love – The Spinners 6.37
J2. I Just Can't Say Goodbye – Philly Devotions 6.42
J3. Quick, Fast In A Hurry – New York City 5.15
K1. When The Game Is Played On You – Bettye Swann 10.27
K2. Standing Right Here – Melba Moore 9.00
L1. Making Love Ain't No Fun – The Ebonys 8.14
L2. Jack In The Box – David Morris Jr. 7.39
M1. The Way You Love Me – Ron Hall & The Motherfunkaz feat Marc Evans 12.54
M2. Hold Back The Night – The Trammps 6.29
N1. Look Me Up – Blue Magic 10.24
N2. Soul Recession – Double Exposure 9.10
O1. Kiss My Love Goodbye – Bettye Swann 8.17
O2. Babe – Loose Change 8.06
P1. Be Thankful For What You've Got – William DeVaughn 9.19
P2. I Can't Fight Your Love – The Modulations 8.28