Published on
May 7, 2013
Category
Vinyl Factory Events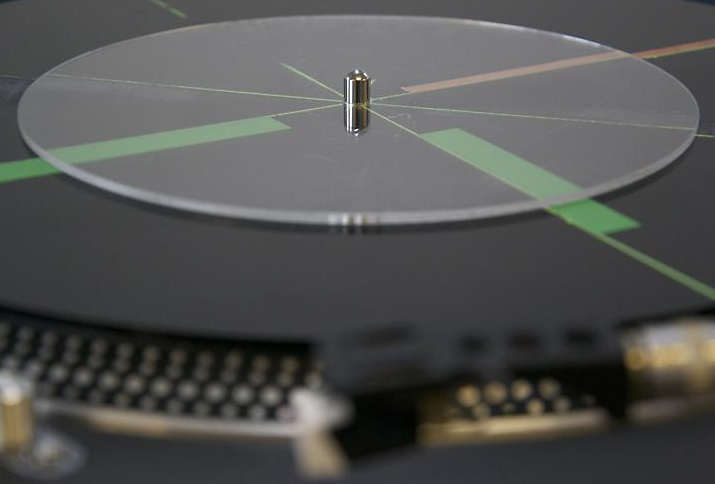 Sound artist Haroon Mirza returns to the Lisson Gallery for his second exhibition to showcase a series of light and sound-based installations that will be accompanied by an exclusive remix series set for release by The Vinyl Factory.
Recipient of the Silver Lion Award at the 54th Venice Biennale and the 2012 Daiwa Foundation Art Prize, the London-based artist continues his exploration of light and sound in the service of a singular aesthetic form with a show at the Lisson Gallery in London entitled /o/o/o/o/ that will launch on the 16th May and is due to run until June 29th 2013.
Shared on Mirza's o-o-o-o.co.uk website, sound samples from the show have been made available as the building blocks of remixes by established musicians, with Django Django drummer and producer Dave Maclean, Factory Floor and James Lavelle of Mo' Wax and UNKLE fame contributing tracks that are being released alongside the exhibition by The Vinyl Factory and are available to buy here.
The four pieces on show at the Lisson Gallery will include a reverberation chamber for which Haroon Mirza has collaborated with his brother, the architect Omar Mirza to build a room in the gallery which maximises echoes, creating a disorientating and immersive space. The new piece serves as a kind of antithesis to previous projects like the National Apavilion of then and Now at the 54th Venice Biennale and New Musuem, in which he used sound-baffling foam to deaden rather than amplify sound.
Further installations include a collection of turntables playing modified records that are fixed at different rhythms the sounds of which interact at different intervals to play a precisely composed piece; a series of noiseless LED works that create rectangles of light and play off the history of formal minimalism; and an LED surround sound sequencer in which eight closely knit cables will hold speakers that fan out from the ceiling around a small flashing bicycle light, transmitting signals to the speakers to create an intense and varying wall of sound.
For more info on the Lisson Gallery, click here, and for more info on The Vinyl Factory release, click here.