Published on
May 7, 2013
Category
News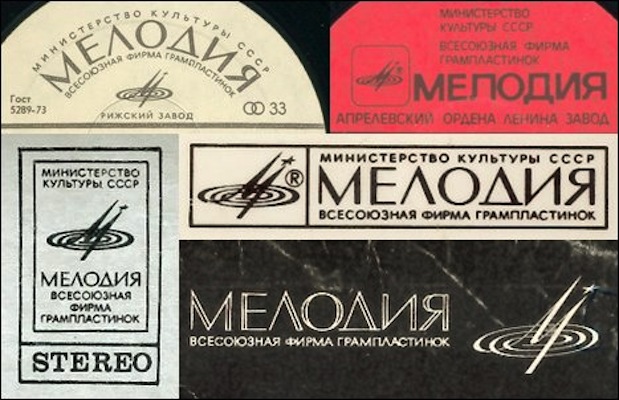 The omnipotent former state-owned Soviet music house Melodiya Records is reaching back behind the Iron Curtain to embark on an extensive campaign to reissue its "golden collection" of classic Russian albums from the final years of the Cold War.
While vinyl no longer seems a thing of the past, releases from behind the Iron Curtain are seriously drenched in history. Now, following a successful short-run release last year of the 1987 debut album Geroi Asfalta (Hero of Asphalt) by metal band Aria, the sole provider of music to the Soviet Union between 1964 and 1991 has slated a series of reissues based on the results of a popular vote.
The releases chosen, which for the most part date from between 1987 and 1989 when perestroika saw ideologies loosen and Melodiya begin releasing records by local rock bands previously only available on self-distriubuted tape, also include a live studio recording by Paul McCartney of "Back In the USSR" from 1988.
Further reissues planned for the summer include a 1976 radio play version of Alice in Wonderland and the soundtrack to 1969 children's cartoon "Town Musicians Of Bremen".
Although Melodiya is no longer the country's only musical reference point, Russia lost its capacity to press vinyl records when the manufacturing plants from the Soviet era went of business in the mid-90's. Now pressed in Germany, Melodiya's reissues come with a hefty price tag, but according to Melodiya general director Andrei Krichevsky, the necessity to press on vinyl is a response to the general trend we've seen in the UK and the US of vinyl sales being boosted by a younger audience.
"Unexpectedly, the main buyers of vinyl LPs are young people between 20 and 30 years old, for whom it must be a lifestyle choice." [via The Moscow News]
For some fantastic Melodiya cover art and our collection of the 30 best 7″ sleeves from the Eastern Bloc 7″, check out our gallery.