Published on
October 16, 2019
Category
Features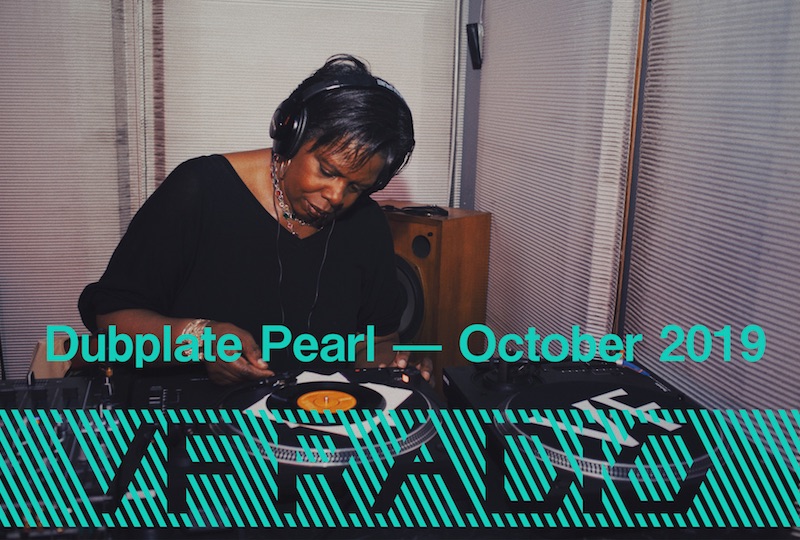 Traversing from UK reggae, and jazz to funk and classic soul with the South London hero.
The Vinyl factory Radio is a new audio platform on VF, dedicated to sharing and discovering records from across the world through mixes, interviews and podcasts.
Initially broadcast live to open the second day of Theaster Gates' Black Image Corporation installation launch at 180 The Strand, the second mix in our online archive comes from Dubplate Pearl.
Pearl Boatswain aka Dubplate Pearl is an unsung South London legend with a record box filled with roots, soul, dub and reggae records.
One half of DJ duo Camberwell Connection, Pearl grew up with sound system culture in the city, immersing herself in the blues parties and weekend sessions across the city.
Having accumulated a stellar collection, Pearl started DJing "by accident" in 2010, and has since had shows on Balamii and Boiler Room, as well as regular sets across London and the UK.
Tracklist:
1. Ray Charles – Moanin'
2. Grover Washington Jr – Knucklehead
3. Donald Byrd – Places and Spaces
4. Junior Walker & the All Stars – Still Water Medley
5. Gene Dunlap – Before You Break My Heart
6. Roy Ayers – Searchin'
7. Cameo – Love You Anyway
8. Maze – The Look In Your Eyes
9. Grover Washington Jr – Jammin'
10. Chalawa – Exodus Dub
11. The Frightners – Gonna Make Time (dub version)
12. Jackie Mittoo – Henry the Great
13. Tradition – Breezing
14. The Abyssinians – Love Comes and Goes
15. Jo Jo Bennett – Living Soul aka the Loop
16. Carroll Thompson – Dreams of You
17. Tommy McCook & Supersonics – Soul For Sale
18. Tradition – Every Little Beat of My Heart
19. Tradition in Dub – Sheer Ecstasy