Published on
October 24, 2019
Category
Features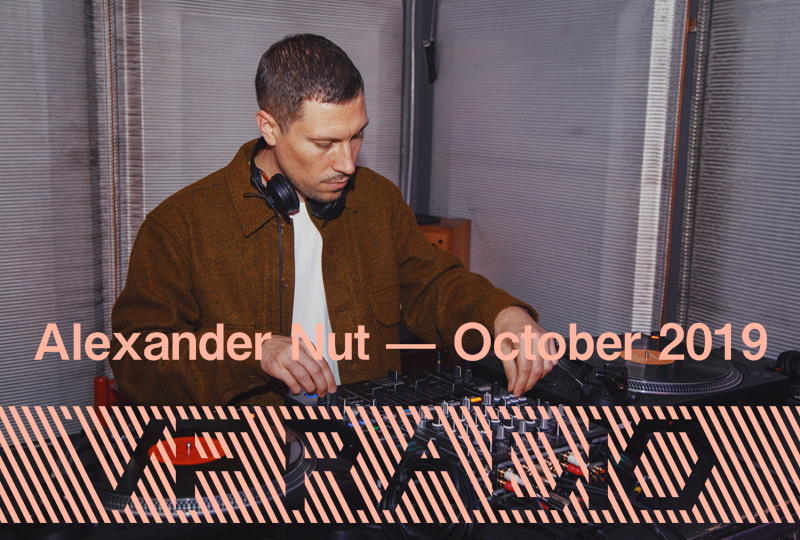 A two-hour wind through garage, soul, house and more.
The Vinyl Factory Radio is a new audio platform on VF, dedicated to sharing and discovering records from around the world through mixes, interviews and podcasts.
Initially launched within Chicago artist Theaster Gates' Black Image Corporation exhibition at 180 The Strand, this programming explores cross-cultural, artistic collaborations between the Chicago and the music scene in London.
Alexander Nut is a vital fixture of dance music culture, one whose impact has shaped house, soul, garage, broken beat, rnb and beyond, across many avenues for over a decade now.
Whether via his DJ sets, his legendary Plastic People dances, his incredible radio shows – first his never-missed, regular Rinse FM spot and now a similarly shimmering NTS affair – or his Eglo Records imprint, the music Alex shares traverses scenes and genres from London to the UK and well beyond.
As such, excitement levels were very high when he laid down two-hours of joyous sounds for VF Radio's inaugural week.
This is Alexander Nut.
Tracklist
1. Christy Essen – Take Life Easy [Afrodisia]
2. Marvin Gaye – Joy [CBS]
3. Gene Hunt – May The Funk Be With You (Theo Parrish Mix) [Rush Hour]
4. New Sector Movements – My History [People]
5. Angelique Kidjo – Wé-Wé (Tribe Mix) [Great Jones]
6. Rod Hatcher – Stay Away [Nepenta]
7. Fertile Ground – Live In The Light (Basement Boys UK Mix) [Elephunk Records]
8. Unit 46 – Don't Go [People]
9. Jameson – Take it easy [Lifestyle Records]
10. Soul II Soul – Back To Life (However Do You Want Me) (Remix) [White Label]
11. K-Lone – Furious Styles [Dr Banana]
12. Ordinary People – Baby You Make My Heart Sing. [Social Circles]
13. Slumvillage – Climax (Sticky Remix) [Wordplay Records]
14. Goldie – Believe (MJ Cole Remix) [Swing City Renegade]
15. Miss Dynamite – A little Deeper (Solid Groove Remix) [Floorplay]
16. Kool Peepl – Free pt.1 (Andres Remix) [Moods & Grooves]
17. Sandman & Riverside ft. Jeremy Ellis – Inside Your story [FFWD]
18. Misa Negra – Spiritual Vibes (Afronaught Vibes) [People]
19. Attica Blues – What you want (King Britt Remix) [Columbia]