Published on
September 17, 2014
Category
News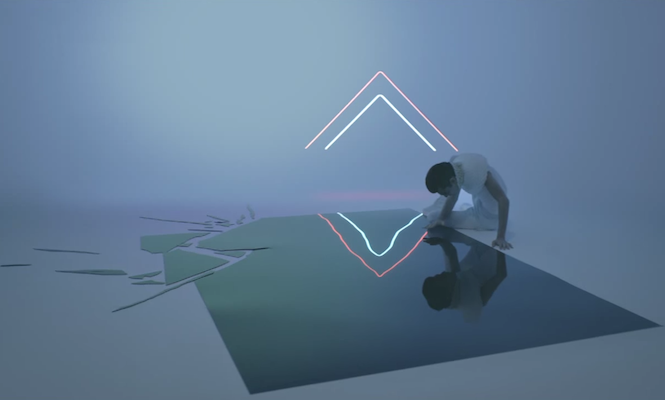 Sam Tiba's 'Déguisement' re-imagined by innovative photographic duo Nick & Chloé.
French label Bromance Records have revealed a new video from producer Sam Tiba's excellent EP Samuel. Directed by Nick & Chloé, whose impressive techni-colour, psycho-juvenile showreel boasts collaborations with the likes Kanye West, Tiba's 'Déguisement' is given a surreal sheen as the soundtrack to an imagined tale featuring Icarus, Narcissus, Poseidon and the Minotaur. It's a keen reflection in the dramatic bombast of the track, which provides the perfect final curtain to Tiba's powerful three-track release.
The latest in The Vinyl Factory's ongoing collaboration with Brodinski's Parisian Bromance Records, Sam Tiba's Samuel is out now both digitally and on vinyl (with the first 100 buyers receiving a digital download code with their 12″). Click here to order your copy now.
See two more brilliant screenshots from the video below: