Published on
September 18, 2014
Category
Features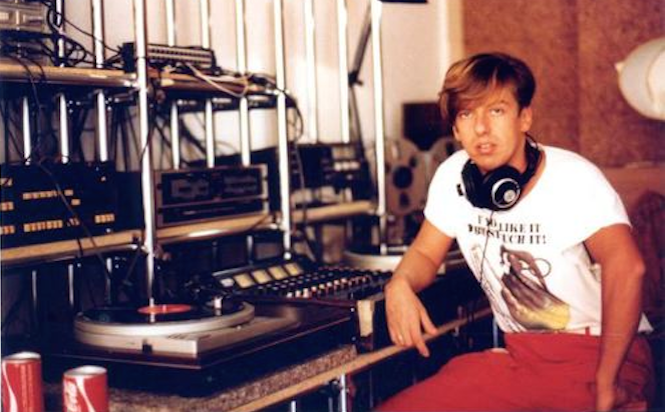 With a rework of Róisín Murphy under his Orion's belt, we invited cosmic disco trailblazer Beldelli to school us with a selection of records. He didn't hold back, delivering fifty (yes, FIFTY) of his favourite cosmic hits.

---
In the late 70's Baldelli took up a residency at Cosmic, a nightclub by Lake Garda, and rose to stardom with his experimental mixing style. He combined an extremely diverse range of genres – from European electronica to reggae, synth pop to African folk – often played at improper speeds and mixed with effects and drum machines. Baldelli's worldly and hypnotic sets fathered the cosmic sound, a movement that set itself apart from the Italo disco scene.
He's still going strong, playing scintillating mixes around the world as well as producing his own brand of outer worldly dance music. Just last week, he paired up with Marco Dionigi to produce a retro-futuristic reworking of Róisín Murphy's 'Ancora Tu'. Have a listen and order it here.
Baldelli has entrusted us with an unprecedented selection of the records from the original cosmic disco scene. Essentially if you got your hands on Baldelli's eclectic record bag from back in the day, below is some of what you might find. We've put all 50 tracks into one giant playlist for you to listen to or alternatively check out the tracks (and the records were you can find them) individually.
---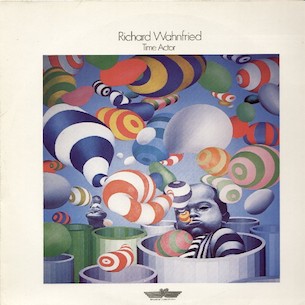 Richard Wahnfried
'Time Actor'
from Time Actor
(Innovative Communication, 1979)

---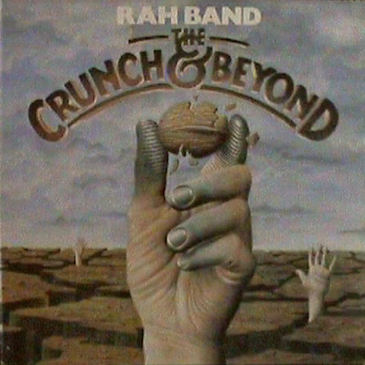 RAH Band ‎
'Electric Fling'
from The Crunch & Beyond
(Ebony, 1978)

---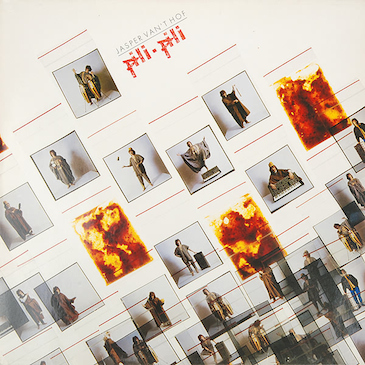 Jasper Van't Hof ‎
'Pili-Pili'
from Pili-Pili
(WEA,1984)

---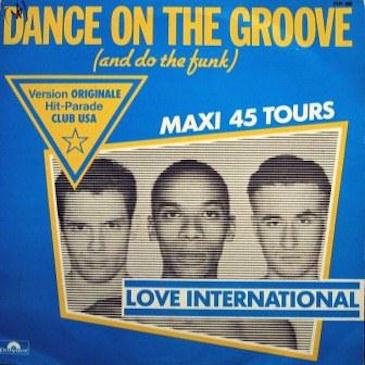 Love International
'Dance On The Groove'
from Dance On The Groove (And Do The Funk)
(Polydor, 1981)

---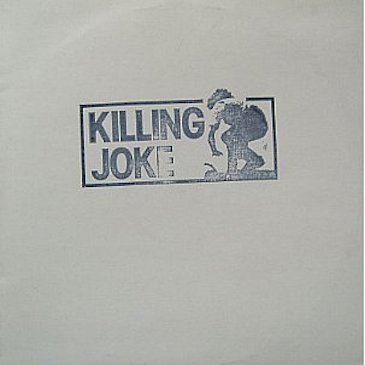 Killing Joke
'Requiem'
from Requiem
(EG, 1980)

---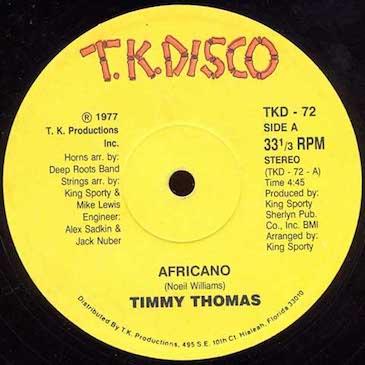 Timmy Thomas
Africano
from Africano
(T.K. Disco, 1977)

---
Koto
'Chinese Revenge'
from Chinese Revenge
(Cellophase, 1982)

---
Gilberto Gil
'Toda Menina Baiana'
from Realce
(WEA, 1979)

---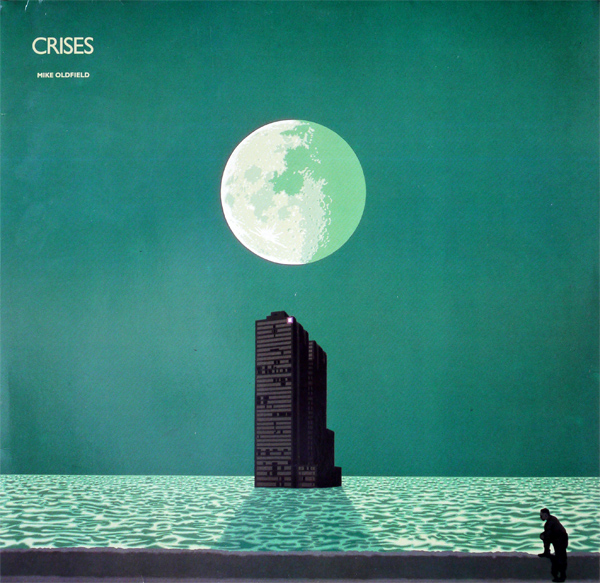 Mike Oldfield ‎
'Foreign Affair'
from Crises
(Virgin, 1983)

---
Ozo
'Anambra'
from Anambra
(DJM, 1976)

---
Area Code 615
'Stone for Chase'
from Stone for Chase
(Polydor, 1973)

---
 Guem Et Zaka Percussion ‎
'Le Serpent'
from Percussions
(Le Chant Du Monde, 1978)

---
 Kowalski
'Ultradeterminanten'
from Schlagende Wetter
(Virgin, 1982)

---
Gal Costa
'Pescaria'
from Gal Canta Caymmi
(Phillips, 1976)

---
The Incredible Bongo Band
Let There Be Drums
from Let There Be Drums
(Polydor, 1973)
---
Cat Stevens
Was Dog A Doughnut?
from Izitso
(A&M, 1977)

---
Touré Kunda ‎
'Em'ma'
from Em'ma
(Celluloid, 1985)

---
 Zaza
'Dschungel Liebe'
from Zaza
(Blow Up, 1982)
---
Brian Briggs ‎
'Aeo'
from Brian Damage
(Bearsville, 1980)
---
Chris And Cosey
'This Is Me'
from Heartbeat
(Wax Trax!, 1990)

---
Osibisa
'Raghupati Raghava Raja Ram'
from Raghupati Raghava Raja Ram
(AVM, 1983)

---
 Tony Banks
'Charm'
from The Fugitive
(Charisma, 1983)
---
 Antena 
'Bye Bye Papaye' 
from Camino Del Sol
(Les Disques Du Crépuscule, 1984)

Baldelli tip: play at 45rpm
---
 Azymuth ‎
'Young Embrace'
from Light As A Feather
(Bellaphon, 1979)

---
Führs & Fröhling
'Happiness'‎
from Strings
(Brain, 1979)
Baldelli tip: play at 45rpm
---
 Al Di Meola
'Sequencer'
from Sequencer
(Columbia, 1984)

---
Kissing The Pink
'Mr Blunt'
from 'Mr Blunt'
(Magnet,1982)

Baldelli tip: play at 33rpm
---
Yellowman
'Zungguzungguguzungguzeng'
from Zungguzungguguzungguzeng
(Greensleeves, 1983)

Baldelli tip: play at 45rpm
---
Yes ‎
'Leave It;
from 90125
(ATCO, 1983)
---
Jim Pepper ‎
'Ya Na Ho'
from Comin' And Goin'
(Europa, 1983)
---
Yellow Magic Orchestra
'Computer Game'
from Firecracker
(A&M, 1979)
---
Bautista
'Vida'
from Bautista
(ABC, 1977)
Baldelli tip: play at 45rpm
---
Mythos
'Terra Incognita'
from Strange Guys
(Venus, 1978)

Baldelli tip: play at 45rpm
---
Tumblack ‎
'Invocation'
from Tumblack
(Barclay, 1978)

---
Tony Esposito ‎
'Pagaia'
from Pagaia
(Bubble, 1982)
Airto
‎'Parana'
from ‎Parana
(CTI, 1973)
---
 Liaisons Dangereuses ‎
'Los Niños Del Parque'
from Los Niños Del Parque
(Roadrunner, 1981)
---
Payola$ ‎
'Eyes Of A Stranger'
from No Stranger To Danger
(A&M, 1982)
Baldelli tip: play at 45rpm
---
Fẹla And Afrika 70 ‎
'Sorrow Tears And Blood'
from Sorrow Tears And Blood
(Kalakuta, 1977)
---
Nazaré Pereira
'Chero da Carolina'
from Nazaré
(Top Tape, 1979)
Baldelli tip: play at 45rpm
---
 Depeche Mode
'Shout'
‎from New Life
(Mute, 1981)

Baldelli tip: play at 33rpm
---
Monsoon
'Wings Of The Dawn'
from Wings Of The Dawn (Prem Kavita)
(The Mobile Suit Corporation, 1982)
---
XTC
'It's Nearly Africa'
from English Settlement
(Virgin, 1982)
---
King Sunny Ade & His African Beats ‎
'Ire'
from Aura
(Island, 1984)
---
Candido ‎
'Jingo'
from Jingo
(Salsoul, 1979)
---
 Steel Mind ‎
'Boss Man'
from Boss Man
(R.S., 1982)
---
Jorge Ben
'Ponta De Lanca Africano (Umbabarauma)'
from Africa Brasil
(Philips, 1977)
---
Jan Akkerman ‎
'Back To The Factory'
from Can't Stand Noise
(CBS, 1983)
---
Passport ‎
'Ju Ju Man'
from Infinity Machine
(Atlantic, 1976)

---
Logic System ‎
'Domino Dance'
from Logic
(EMI, 1981)
---