Published on
September 17, 2014
Category
News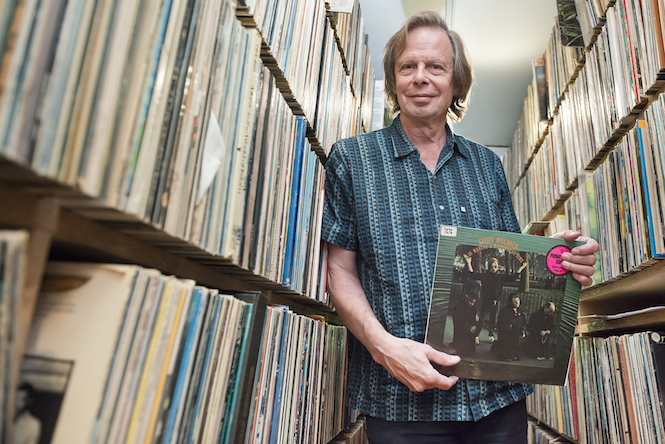 Founder of UFO Club and the man behind Pink Floyd, Joe Boyd has been given access to John Peel's record collection in the first of a series of "ultimate digital mixtapes". 
From one legend to another: Joe Boyd, discoverer of Pink Floyd, producer of historic records (from Nick Drake to Fairport Convention) and spearhead of Bob Dylan's electric debut, had a dig through John Peel's records earlier this week. The treasures found include a Bob Dylan demo white label that "changed the world", and a copy of 'Arnold Layne', the breakthrough single that launched Pink Floyd's career.
"Once I started looking through the shelves I kept on stumbling upon things, 'Oh my god he's got this', 'Oh! I remember that… John's record collection has always been a golden mountain in the distance so it's an honour to finally be here."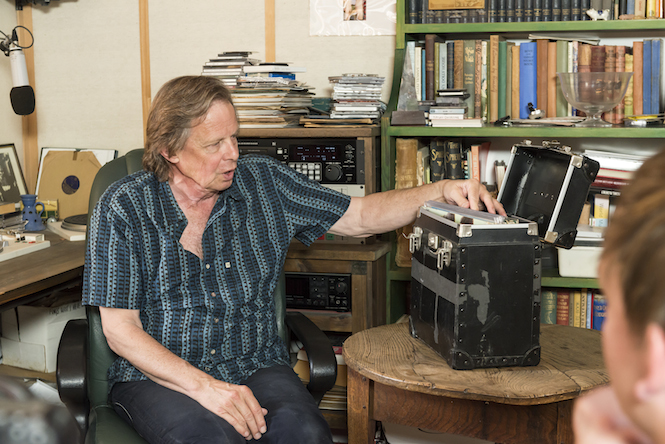 Boyd's visit is part of the John Peel Archive's exciting new project, "John Peel's Record Boxes", which launched on 15th September. The idea is to explore the cultural context of Peels' treasure trove through six guest curators who are invited to pick out salient and personal records from the collection. The discoveries are documented in a short film alongside a written contextualisation by the curator and high quality recordings and photos of the records. Together this forms a Record Box – "the ultimate digital mixtape" and a unique user experience.
Joe Boyd is the first Record Box curator in the series of six. Explore his box in full here.