Published on
June 14, 2016
Category
News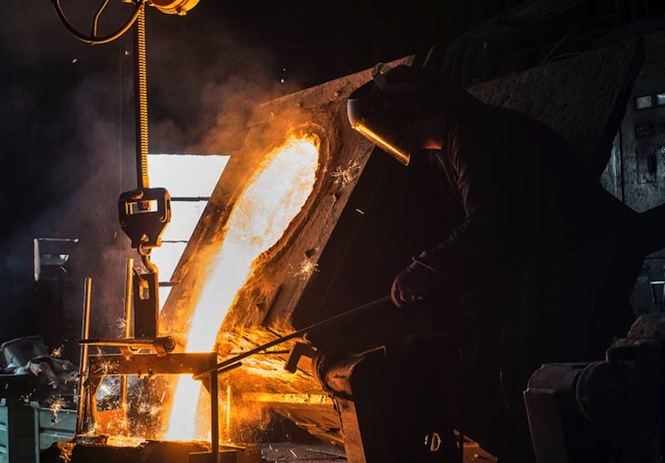 Heavy metal construction.
This isn't your ordinary scrapheap challenge. Making a cast-iron turntable plinth is a serious business, and in one forgery in Virginia, they are melting down old bridge parts and brake rotors to make the base for what looks very much like Fern & Roby's monumental new turntable.
An unprecedented look behind the scenes of the most industrial turntable manufacturing process out there, this clip from the Science Channel follows the journey from scrap metal to state-of-the-art deck, as the 3,000-degree molten metal is cast in a sand mould, cracked open in ball of fire, cooled, and eventually sculpted into its final form and fitted with the brass platter, belt, tonearm and wiring.
Watch the whole thing unfold in 3-minutes below. Honestly, it's quite something.
Find out more at the Science Channel website.
Photo: Oswalds Mill Audio