Published on
July 2, 2015
Category
News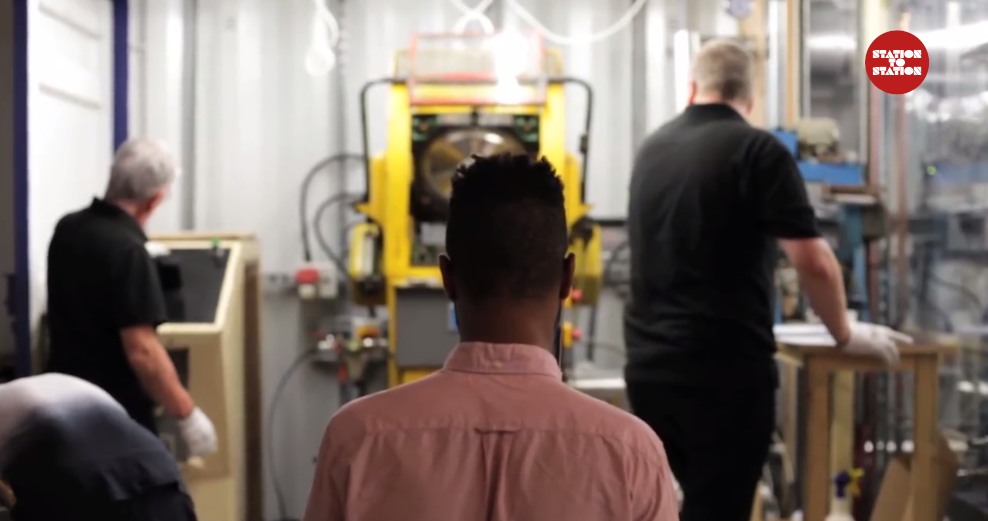 Making music from music being made.
Earlier this week, we popped down to the Barbican to interview patten about his collaborative residency with Hisham Akira Bharoocha (aka Soft Circle) as part of Doug Aitken's Station To Station.
Taking sounds from the environment as his inspiration patten headed over to The VF Press – our mobile pressing unit installed at the Barbican – to capture the industrial sounds emitted in the pressing of vinyl records.
The sound will come full circle when the collaboration is pressed to limited 12″ by the very same machine in the coming weeks. Watch the short video below and keep an eye out for the 12″ and longer film on the way.
The VF Recording Studio and Press are capturing the sound of Station To Station all month. Check out how we make records from scratch in this evolving image gallery from the Barbican.
Making music from music being made… Watch Warp Records producer patten sample sounds of the VF Press at Station to Station as part of his residency with Hisham Akira Bharoocha.See them work live at Barbican Centre today.#STSBarbican #VFxStationToStation #VFPress

Posted by The Vinyl Factory on Wednesday, 1 July 2015