Published on
July 3, 2015
Category
Features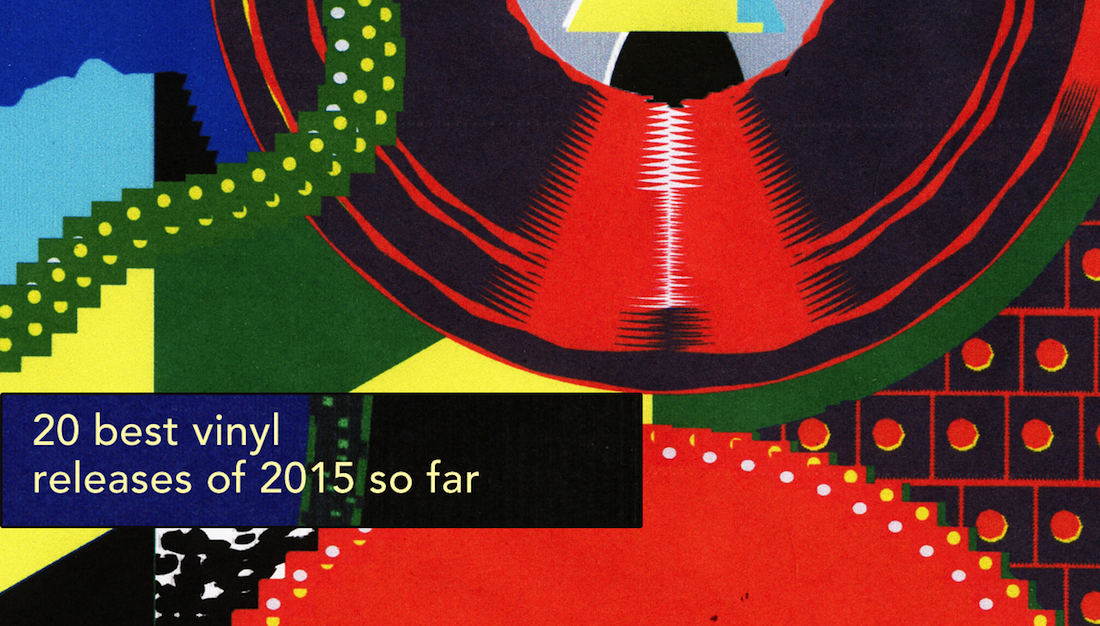 Six months in, we take a step back and admire the best new vinyl releases of 2015 so far.
Having charted our 10 favourite reissues of 2015 so far yesterday, it's time to give new music a bit of shine and pick twenty of the year's strongest vinyl releases.
As with our end of year lists, being a vinyl-focussed list, our choices are made at the intersection of music, artwork, packaging and to a degree, rarity. Or in simple terms, how much you'd rather own this album on record than on your desktop. The criteria is similarly straight forward – the music has to have been released in vinyl for the first time this year (D'Angelo's Black Messiah only made it to vinyl in March but it was defined by its surprise release in December last year) – meaning that Arthur Russell's posthumous, previously unreleased Corn very much makes the grade. We also love a good EP, and don't feel like these should suffer exclusion for being concise.
Here's to the next six months.
---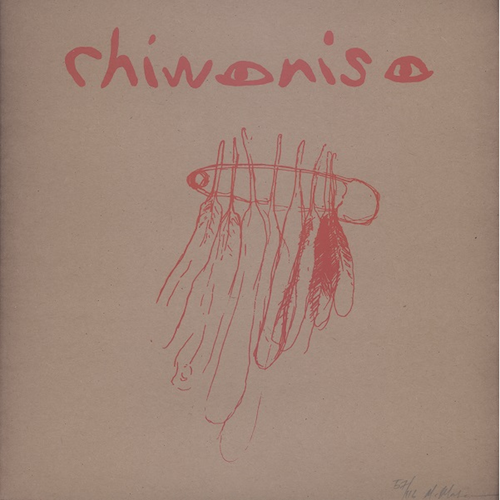 Chiwoniso
Zvichapera
(Nyami Nyami)
Gorgeous and poignant inaugural release from French imprint Nyami Nyami capturing the final recording of the late Zimbabwean artist Chiwoniso Maraire who sadly passed at the age of 38. Built on the twinkling, polyphonic resonance of the mbira, Zvichapera is a fittingly beautiful testament to Maraire's unique, soaring voice. With a remix from her brother Tendai Marare (one half of Shabazz Palaces) on the flip, the silk screened 12" is without doubt one of the year's under-the-radar gems.
---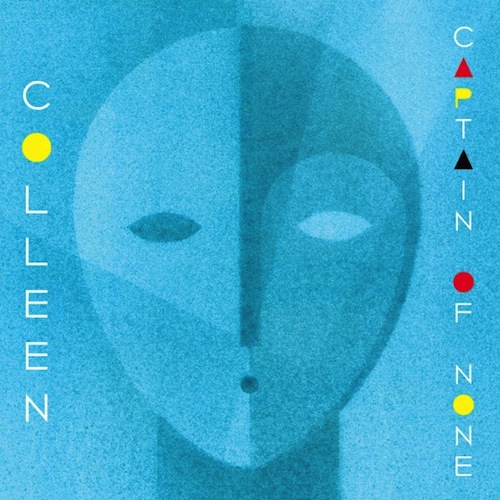 Colleen
Captain of None
(Thrill Jockey)
A record we've returned to time and again this year, Captain Of None is French producer Colleen's most complete statement to date, an elegant, thrilling and at times unsettling record that dips and dives between fully formed songs and immersive soundscapes. Beautifully packaged by Thrill Jockey, Captain Of None creates and then explores a world of its own. It's well worth spending some time there.
---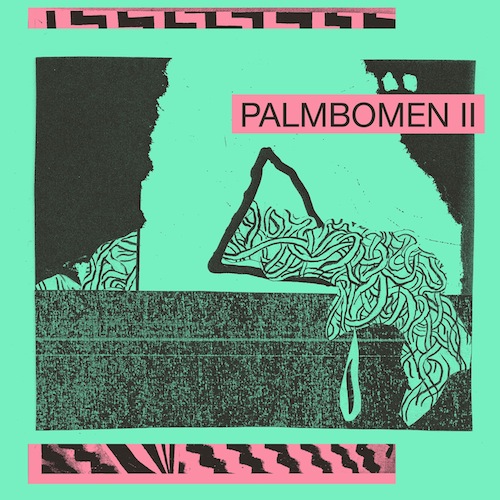 Palmbomen II
Palmbomen II
(Beats In Space)
Another producer who's taken the art of the soundtrack to heart, Kai Hugo rebooted his Palmbomen moniker earlier this year for a gluey analogue affair, that pulls at once towards the italo leanings of his 2013 LP Night Flight Europa, and then away to dreamier lo-fi atmospherics that arrive like midday sunlight filtered through a beach umbrella. The hardware-to-tape production shines through and artwork, as ever on BiS, is second to none.
---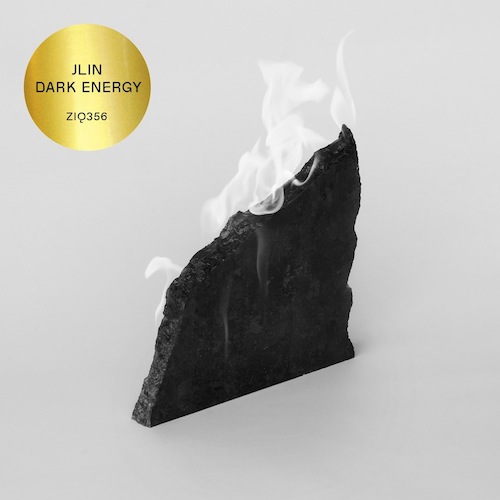 Jlin
Dark Energy
(Planet Mu)
A life's work condensed into dark matter, a trip from footwork to the outer-reaches rising and falling with cinematic intensity. Dark Energy bristles with jagged rhythms, chopping antagonistically between vocal samples (including Holly Herndon's) that try to shine through the cracks. Softer moments like 'Unknown Tongues' and 'Erotic Heat' lend dynamic range to an adventurous record.
---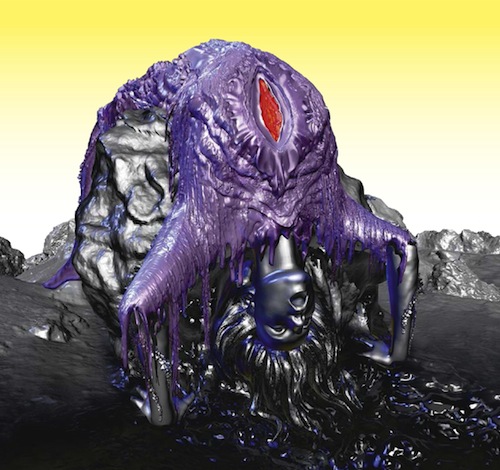 Björk
Vulnicura
(One Little Indian)
Where to start with Vulnicura? A nuanced, confused, inquisitive, painful, vivid interrogation of a break-up, at times soaring above the complexities to analyse human emotion with idiosyncratic clarity, at others languishing in the mire of despair, anger and misunderstanding with the rest of us. Abandoning all concept in favour of pure emotion, Vulnicura could have fallen flat were it not so honest. With unforgettable artwork woven into the fabric of the narrative, it's a complete piece up there with her most important records and a ready reminder that Björk is still out front all by herself.
---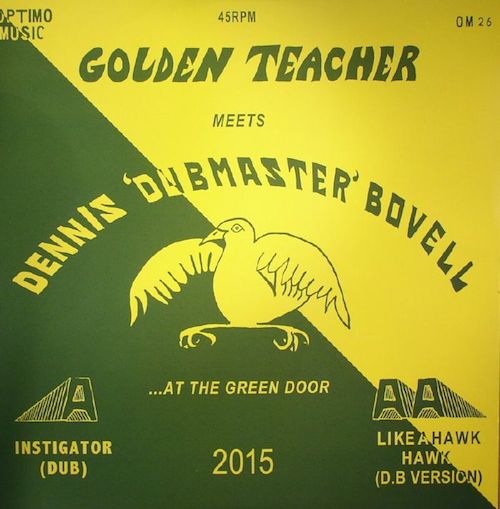 Golden Teacher
Golden Teacher Meets Dennis Bovell At The Green Door
(Optimo)
If the sounds of potent Glaswegian six-piece Golden Teacher have evaded your ears so far, you've got a trio of golden EPs to catch up on, and that's not counting this killer collaboration. What a brainwave from Optimo: get Golden Teacher, one of the UK's most exciting bands (both on record and in the flesh) to be given a retooling in dub from the UK's legendary producer Dennis Bovell, the man behind some of the '80s finest dub, disco and post-punk gems. The thick mire of low end and echo that dubmaster Bovell has wound around these two tracks (one an unreleased belter and one a hit from the back catalogue) almost subsumes the trenchant vocals and driving percussion of GT, and the remains wriggle in delight.
---
Thee Oh Sees
Mutilator Defeated At Last
(Castle Face)
Badass garage-psych heavyweights The Oh Sees churn out records like butter but this latest batch of nine muscular cuts is their best in a while. Omnivorous beasts that they are, John Dwyer and his merry men (a whole new gang for this record) lay down a mixture of synth and acoustic guitar lines that wind their way around like veins of gold through granite. It's the warmest and heaviest Oh Sees record yet, evident from the get go on 'Web' which starts one way then twists and turns into a monster.
---
Charles Cohen
Brother I Prove You Wrong
(Morphine)
Following a beautiful reissue program of the late-'70s and early '80s free jazz electronics of American musician Charles Cohen, the Morphine label run by Lebanese DJ and producer Rabih Beanih (aka Morphosis) now releases an album of his new recordings. Opener 'Cloud Hands' sounds like a dawn chorus drawn through the singular tones of Cohen's Magic Easel, the extremely rare instrument designed by pioneering synthesist Don Buchla (who's considered by some to have out-pioneered even Robert Moog), and the record surges with blissful, richly layered electronic sounds designed to blot out time and reconfigure space.
---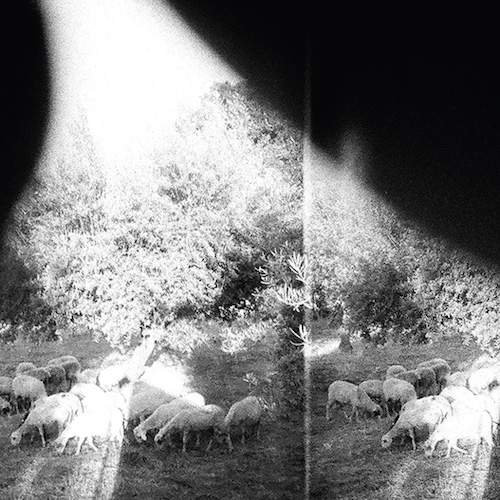 Godspeed You! Black Emperor
Asunder, Sweet and Other Distress
(Constellation)
Diehard fans will recognise the material as 'Behemoth', a long form piece from their live sets which the Canadian post-rock titans have carefully distilled into this tight four-track record. In typical fashion, there's an epic album climax taking the form of 'Piss Crowns Are Trebled', a post-apocalyptic 14-minute nightmare of ascending and descending string parts crashing over distorted bass and military drumming. Clocking in at just over 40 minutes, Asunder is GYBE at their shortest, most focused, and quite possibly, best.
---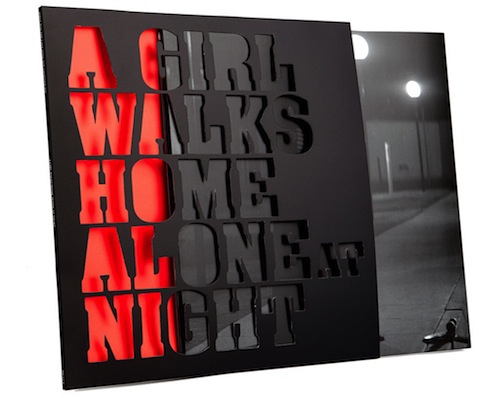 Various Artists
A Girl Walks Home Alone At Night
(Death Waltz)
It took until 2014 for the first Iranian vampire Western noir to be born, courtesy of Robert Redford's Sundance Film Festival, producer Elijah Wood and distributor VICE. Filmed in California, and directed by Ana Lily Amirpour from her Iranian short film of the same name, it doesn't have a specially composed score – so it's different from the usual Death Waltz releases – but is instead soundtracked by a collection of tracks chosen by Amirpour. There is a predominance of Persian, and the mood is sulky, new wavey: from the arpeggio-and-spoken-word of Farah, a Persian beat poet from Texas, to the spooky strings of Radio Tehran.
---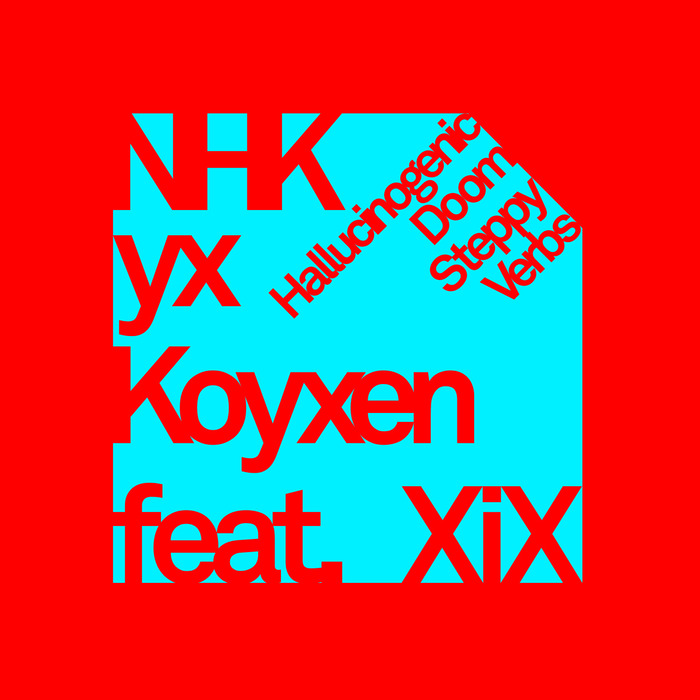 Nhk Yx Koyxen
Hallucinogenic Doom Steppy Verbs
(Diagonal)
The snappily named Japanese Nhk Yx Koyxen pulls no punches at all here with five tracks of blazing acid techno electronic mayhem. The production is top notch and the rhythms are completely amazing. Dare you to stand still while '218' goes off around you? I doubt it very much. Powell's Diagonal label do it again. Is there another label around who's quality control is this high?
---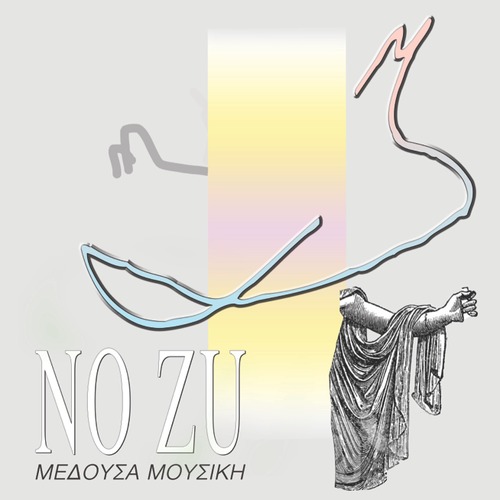 No Zu
Medusa Music
(Home Loan)
Following a show stealing cameo on Cut Copy's Ocean's Apart compilation, Melbourne's heat beat originators deliver more sun-baked brilliance for your local discotheque. The many limbed ensemble follow in the footsteps of Andras Fox and Zanzibar Chanel, hitting up Home Loan with a vibrant EP packed with the rattle of percussion and shimmer of heat haze. Over the course of five body moving cuts, Nic et al invoke the disco-not-disco spirit of ESG, Liquid Liquid and Was (Not Was), the house energy of the mid '80s Chicago dancefloor and plenty of antipodean charm, resulting in a truly ecstatic listening experience.
---
Jim O'Rourke
Simple Songs
(Drag City)
It's been six years since O'Rourke's stunning instrumental suite The Visitor and sixteen since we heard his voice adorning the more traditional song structures that are the subject of his latest LP for Drag City. Whilst Simple Songs may indeed appear 'simpler' than The Visitor's 38 minute sprawl, the pop arrangements and layers of instrumentation are no less refined, and lyrical content included, there's more and more to be garnered from this one with each listen.
---
Arthur Russell
Corn
(Audika)
Over two decades on from his death, Arthur Russell is more relevant than ever. Following a series of acclaimed posthumous releases, Audika, the label created to release Russell's archive works, drop another precious extraction from Arthur's original tape masters. Corn collects previously unreleased recordings from 1982-1983 that primarily feature Russell's solo work on cello, keyboards, rhythm machine programming, vocals, and production. Russell himself compiled this material for a 1985 release but it didn't happened – perfectionism crept in – so it's wonderful to see this collection of experimental, classical and disco now spinning on turntables.
---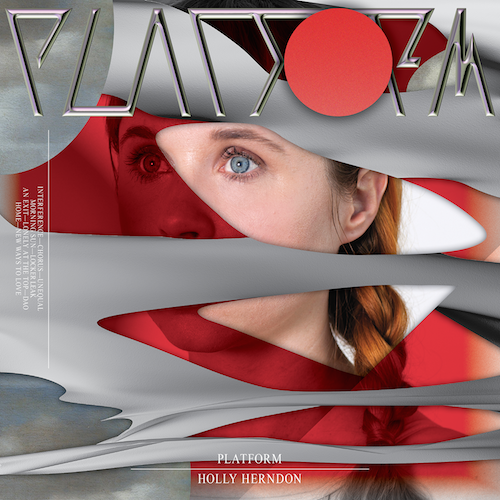 Holly Herndon
Platform
(RVNG Intl, 4AD)
Born in landlocked Tennessee but reared on music abroad, 2015 has seen Holly Herndon emerge as a true force in contemporary electronic music. And this album, her follow-up to debut Movement, is a glowing, singular protest album for the digital age. Circumventing polemics, Platform cryptically hints at modern crisis borne out of systematic inequality, computer surveillance and neo-feudalism. Best consumed as audio-visually, watch your laptop melt away via videos "Chorus" and "Home", or better yet, catch Holly live for maximal engagement.
---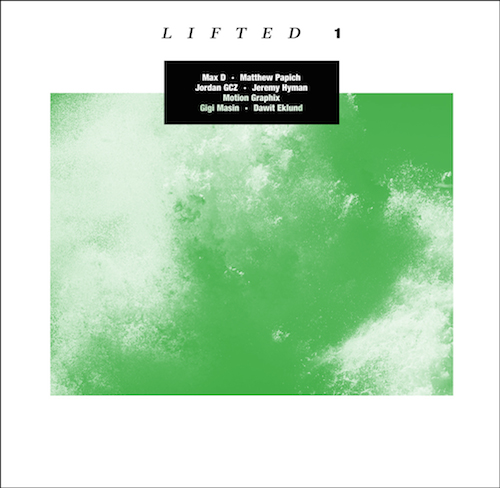 Lifted
1
(PAN)
The process that went into creating this album is as appealing as the output itself. At the very heart of Max D and Matthew Papich's Lifted project is a modern re-awakening of the freedoms of collective improv and 1 is a beautiful exercise in jumping of the grid in pursuit of communal emancipation. Using loose and experimental studio sessions as the environment to build upon, the duo reached out to a whole bunch of collaborators, dialling in the likes of Jordan GCZ and Italian ambient pioneer Gigi Masin for overdubs from Amsterdam and Venice respectively. The result is an international meshwork of projectile jazz, freeform techno and blissed-out ambience. Earlier this year we caught up with the Lifted collaborators to find out about the record in depth – have a read here.
---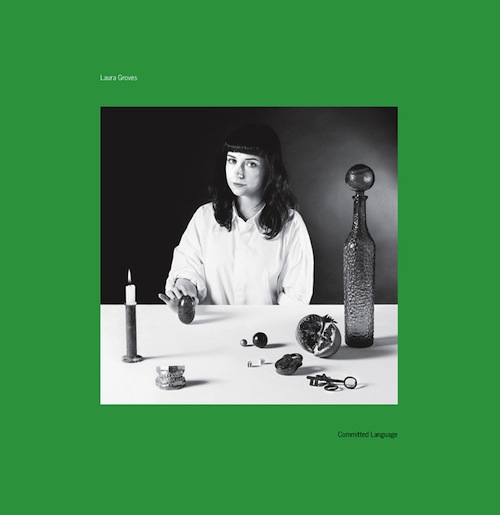 Laura Groves
Committed Language
(Deek Recordings)
This radiant EP from vocalist and songwriter Laura Groves follows up her part in last year's Nautic 12″ Navy Blue, which ranked highly in our end of year list. Another flawless four-track of balearic-inclined pop music, Committed Language has an addictive, chimerical quality where every track helps to induce a kind of soft-centred dream-state. The EP ends with the gorgeous, revelatory 'Mystique', where Groves' cushioned harmonies seem to evaporate completely. While parallels with Kate Bush abound, this is modern pop at its best. A voice to look out for and a 12" to return to.
---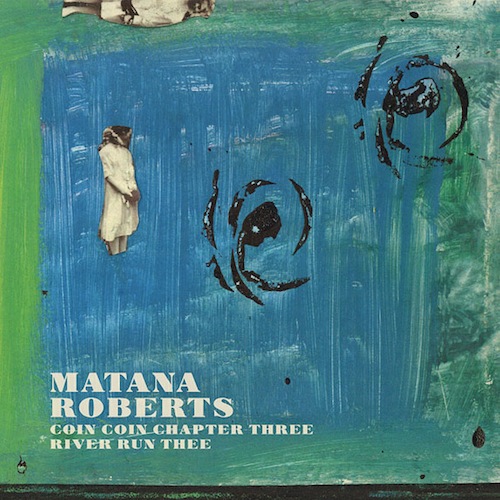 Matana Roberts
Coin Coin Chapter Three: River Run Thee
(Constellation Records)
The third part in her visionary Coin Coin series, Matana Roberts' River Run Thee is the most fluid instalment yet, a stream of consciousness that flows in one uninterrupted gesture, tracing her own solo 'sojourn' south of the Mason-Dixon line. Her stories, expressions and exasperations are delivered as a vernacular act, drifting in and out of focus as her voice meanders in an intuitive double helix with memories and samples of her own processed saxophone. Warped and sometimes even obscured by drones, the continuous suite (a form so crucial to Black American protest jazz – notably Charles Mingus' Black Saint And The Sinner Lady) is described by Roberts as a 'fever dream', able to disturb and transform in equal measure. The vinyl comes complete with two pull out posters, Roberts' own manifesto for the album and a beautifully printed sleeve. Put all distractions to one side and let River Run Thee run over you.
---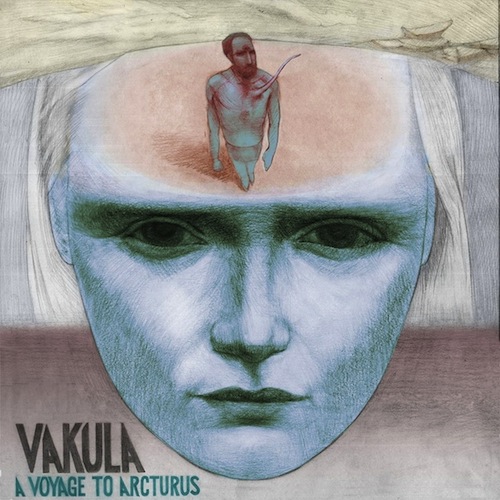 Vakula
Voyage to Arcturus
(Leleka)
Vakula followed up the majestic You've Never Been To Konotop (#2 in our 2013 chart) with another expansive, expressive triple vinyl excursion beyond the imagination of us mere mortals. Conceived as an imaginary soundtrack to David Lindsay's book of the same name, A Voyage To Arcturus sees Vakula apply his lysergic sonics to psychedelia, kosmische and ambient soundscapes as well as his usual freaked out jazz-funk and psycho-active house. Re-listening to this a few weeks ago some strange and disturbing parallels began to emerge with Chick Corea's Scientologist soundtrack The Ultimate Adventure, but don't let that put you off. Voyage To Arcturus is in a world of its own.
---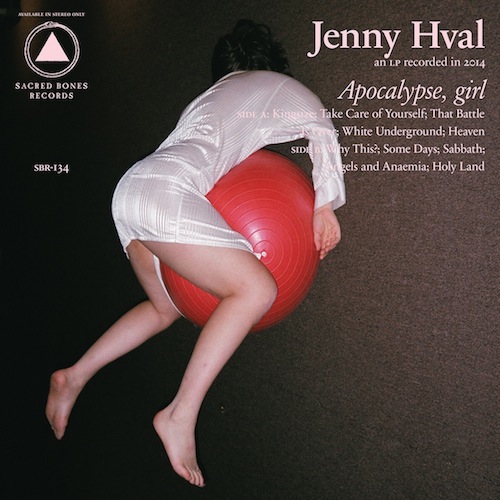 Jenny Hval
Apocalypse, Girl
(Sacred Bones Records)
Touched by the hand of Norman in their monthly column, Apocalypse, Girl is Norwegian sound poet Jenny Hval at her visceral best. She has already made spectral folk and abstract noise, using her music to investigate the way human bodies constrict with social norms, but for her third record, she joins the goths in Brooklyn for a radical synth seminar. More questions about where we're at as a collective civilisation, channelled through music that's interchangeably her harshest and most accessible.
---
Illustration: Petra Peterffy. See more of her work here.