Published on
May 3, 2016
Category
News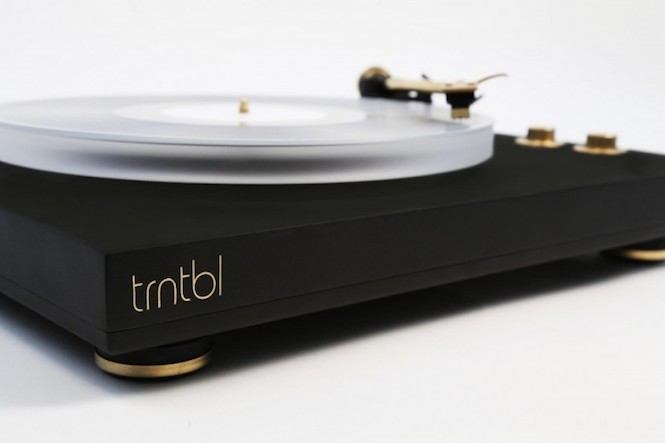 They call it TRNTBL.
Purists, look away now! TRNBTL is a new, erm, turntable, designed by LA-based vinyl subscription service VNYL. As well as playing records, TRNTBL also streams digital and features a number of social sharing features.
The hybrid deck is integrated with Spotify, so you can stream digital from the app directly into the system. A bit like Shazam, TRNBL also automatically tries to identify the music spinning on your vinyl so you can let everyone know what you're listening to (if that's your thing).
The system also lets you stream uncompressed audio to Sonos, AirPlay and Bluetooth devices, meaning you can have vinyl playing in rooms around the house.
Some reports are describing TRNTBL as the "first wireless" turntable" but in fact both Audio-Technica and ION have both unveiled bluetooth, wire-free decks over the years.
TRNTBL is on sale for $351 and will ship next summer (2017). Pop into the VNYL store on Venice Beach's Abbot Kinney Blvd for more information. Meanwhile, check some photos below: