Published on
August 4, 2015
Category
News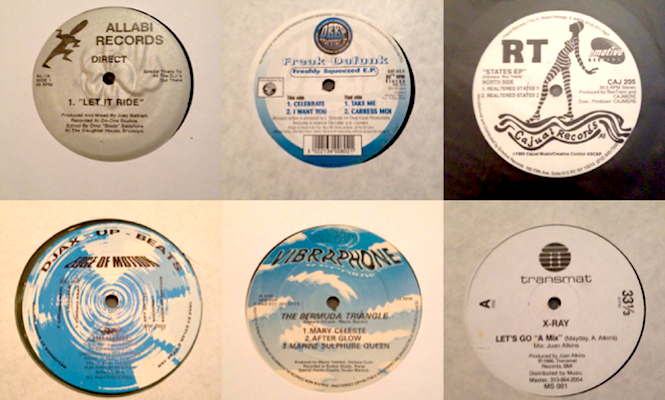 Hackney record store Vinyl Pimp is offering private viewings of the vast hoard of hip hop, house and techno vinyl they acquired last month.
Called to the home of a former vinyl distributor, the owners of Vinyl Pimp discovered a potentially peerless personal collection of 24,000 records charting the evolution of dance music between 1983 and 1993. The collection touches on hip hop, acid house, early Detroit techno and much more, and the record shop is now holding private viewings for diggers.
The viewings run from 5.30-7.30pm, Monday to Friday, for the next few weeks, with a maximum of two people per slot to give adequate time and space for rummaging.
If you're serious about expanding your collection, you can send Dan a message at [email protected] to book a private viewing slot.
Listen to Vinyl Pimp discuss the collection on Radio 4 (no less) here.