Published on
April 1, 2016
Category
News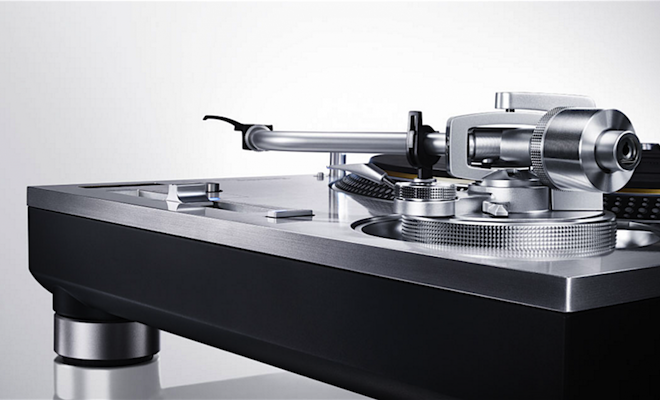 The best and worst analogue April Fools doing the rounds.
Amazon sold more turntables than any audio product? The new Technics SL-1200 range will cost $4,000? Aldi, Tesco & Sainsburys selling vinyl? A platterless record player? John Malkovich is releasing a nude picture disc? We could go on. Submerged in the increasingly surreal world of vinyl, it is beginning to feel like every other day is April Fools day.
So much so that when you catch a glimpse of a new HD Cassette, hot on the heels of last month's HD Vinyl developments, it can take a moment to register. With analogue high up on the agenda here are the best and worst vinyl-related gags doing the rounds.
---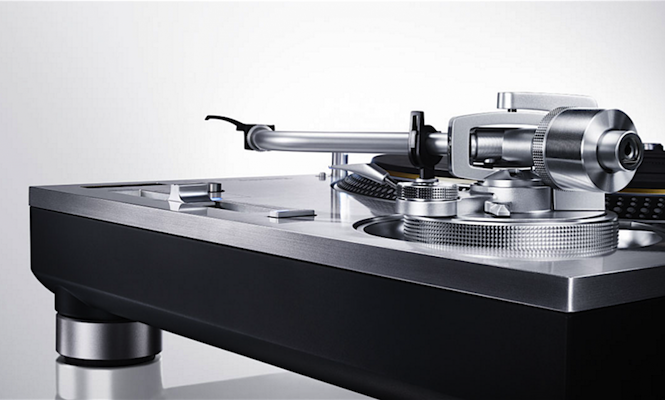 Exclusive: Technics Brings Sync Button To Turntables
Ever since they were announced by Technics a few weeks ago, DJs have been wondering why the enormous cost of $4000 for not even two, but simply ONE of the new generation of Technics turntable. Thanks to an eagle-eyed reader in Japan, we can reveal the reason, something Technics has kept silent about until now: The new Technics SL-1200G/GAE Turntables will have sync built in, which doesn't need any software to work, and will work with all vinyl. [Read more at Digital DJ Tips]
---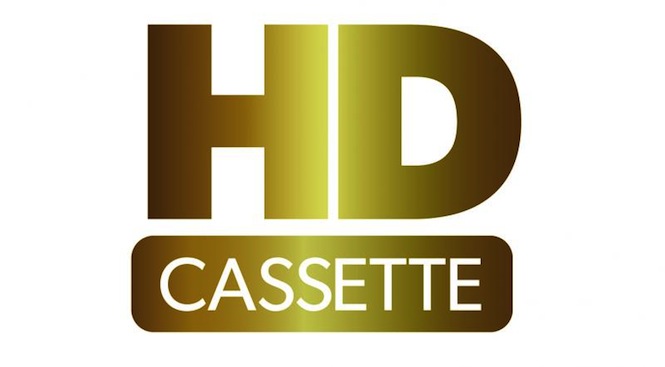 HD Cassette promises better sound and unchewable tape
It's not just vinyl that's enjoying a resurgence – now the cassette tape format is set to get a serious upgrade. Vinyl may have been grabbing the headlines, but the cassette tape has also been riding the retro wave and seeing an increase in sales, releases and new products. Now an upgraded version of the format, HD Cassette, looks set to give a further boost to the classic audio format. Using updated machinery and manufacturing methods, the new cassettes will offer HD sound, unchewable tape and up to 360 minutes of storage space. [Read more at What Hi-Fi]
---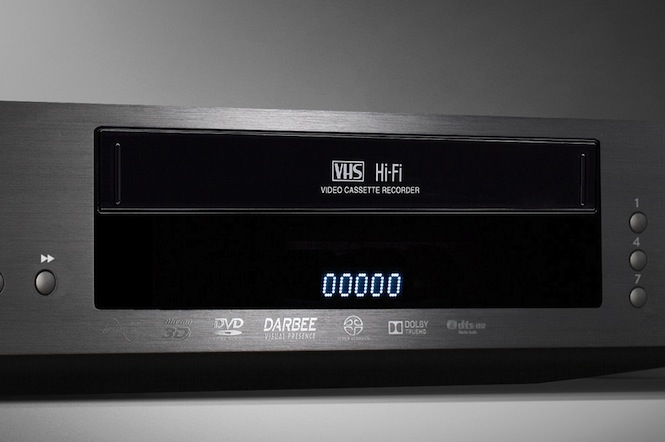 Cambridge Audio introduces new VHS player
With the recent resurgence in vinyl popularity, it was only a matter of time before old video formats were brought back from the dead. You asked for it, so we made it… Introducing the CXVHS, our brand new and first ever VCR player and recorder. When speaking to our customers, we discovered that their passion for analogue media formats extended far past the vinyl and audio realm…VHS tapes are just as collectable (don't take our word for it – check these out) and as widely enjoyed as vinyl and we understand fully that your collections should be enjoyed for years to come. [Read more at Cambridge Audio]
---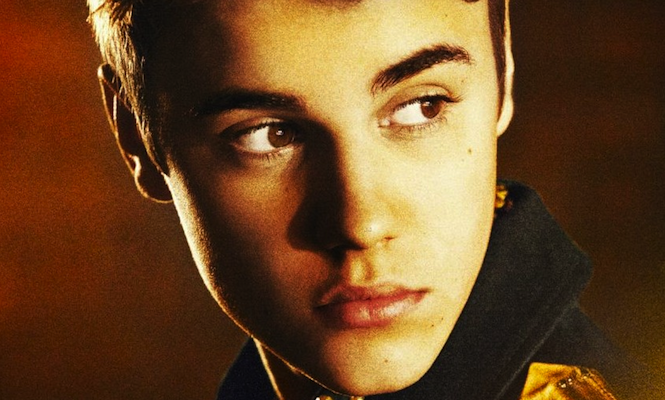 Justin Bieber to release metal covers LP on red vinyl for Record Store Day
Justin Bieber hasn't exactly been a stranger to dalliances with heavy metal culture in recent months…Now, the singer has announced that his apparent love of hard rock will extend to the recording studio. A statement on Bieber's official website reveals that a new EP titled "Fade to Biebs," featuring his takes on a number of classic metal tracks, will be released as a Record Store Day exclusive on Blood Red 12″ vinyl. [Read more at Ultimate Guitar]
---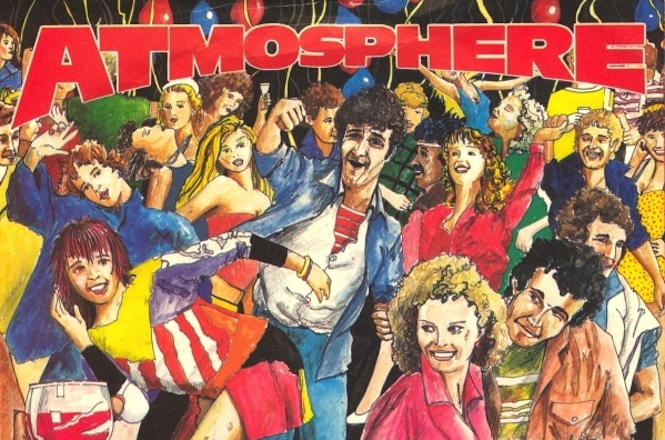 Rubadub are releasing a silk-screened limited edition of Russ Abbot's 'Atmosphere'
A much treasured anthem from the RAD vaults and a slab of pioneering UK dance music for the risk taking deejay. Perfectly capturing that fleeting moment when the sounds of the White Isle aligned with '80s light entertainment. Limited t0 to 200 hand silk-screened copies, available next week. [Read more here]
---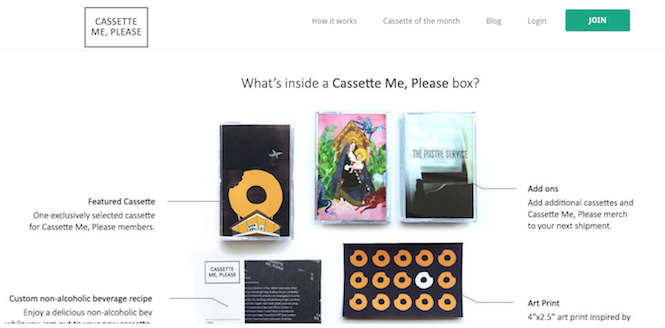 Cassette Me, Please
Aping vinyl subscription service Vinyl Me, Please is Cassette Me, Please, a carbon copy down to sign up email, fake tweets and mission statement. Expect exclusively curated cassettes sent to your door every month, complete with original 2.5″ x 4″ art print and a custom non-alcoholic cocktail pairing. So real it might not be totally fake, the jury's still out as to whether this may turn out to be some kind of elaborate market research ploy. "Cassettes are actually pretty cool though right? Wouldn't a cassette subscription be so fun? We think so…" [Read more at Cassette Me, Please]