Published on
July 17, 2018
Category
News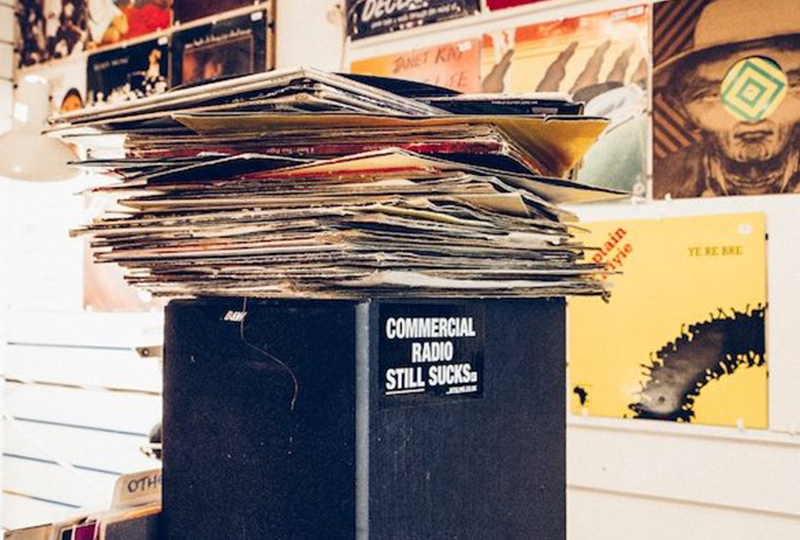 Brazilian synth boogie, sun-soaked ambience and obscure Afro-funk.
The Vinyl Factory's monthly Soho Radio show returned this week, with Editor Anton Spice at the helm for two hours of new music and reissues that have been making waves in the office this month.
Bookended by Soundway Records' wonderful comp of Brazilian synth oddities, this month's selection takes in new music from Lonnie Holley, the artist behind VF album of 2013, ambient electronics on Music From Memory and Rvng Intl., mbira improvisations from Zimbabwe's Stella Chiweshe and acoustic delights from The Innocence Mission and Gwenifer Raymond.
We've also got a handful of new VF releases, with music from Joakim's Studio Venezia Sessions, Theaster Gates' label project Black Madonna Press and a stone-cold Róisín Murphy banger, produced by house maestro Maurice Fulton.
Listen in and check out the track list below.
Tracklist:
Vania Bastos – Tabu (Soundway)
Spain v Spain – Radiate (DISLO)
Tirzah – Gladly (Domino)
Lonnie Holley – I Woke Up In A Fucked-Up America (Jagjaguwar)
The Innocence Square – Green Bus (Bella Union)
Joakim – Trust (Preey, USA) (The Vinyl Factory)
Emanative – Dawn Child (Sunrise) (Jazzman)
Theaster Gates & Black Monks of The Mississippi – Brother From Another Planet (The Vinyl Factory)
Stella Chiweshe – Mayaya (Parts 1 & 2) (Glitterbeat)
Havana Cultura: ¡Súbelo, Cuba! – Diáspora (Feat. Negro WadPro) (Brownswood)
Tangents – Swells Under Tito (Temporary Residence Limited)
Gwenifer Raymond – Sometimes There's Blood (Tompkins Square)
Orlando 'Cachaíto' López – Tumbao No. 5 (Para Charles Mingus) (World Circuit)
Jimi Tenor – Mysteria (Philophon)
Hanna – Cosmic Sleep (Flumo)
Róisín Murphy – Plaything (The Vinyl Factory)
Dego & Kaidi – Treasure Beach (Sound Signature)
Mandingo Brass – Everything Looks Better From A Distance (BBE)
Tunde Mabadu – Alabosi (Mr Bongo)
Soothsayers – Tradition (Wah Wah 45s)
Orqestra de Nubes – Tiempo de Espera (Music From Memory)
Tashi and Yoshi Wada – Fanfare (Rvng Intl.)
Anacy Arcanjo – Toque Tambor (Soundway records)