Published on
March 14, 2023
Category
News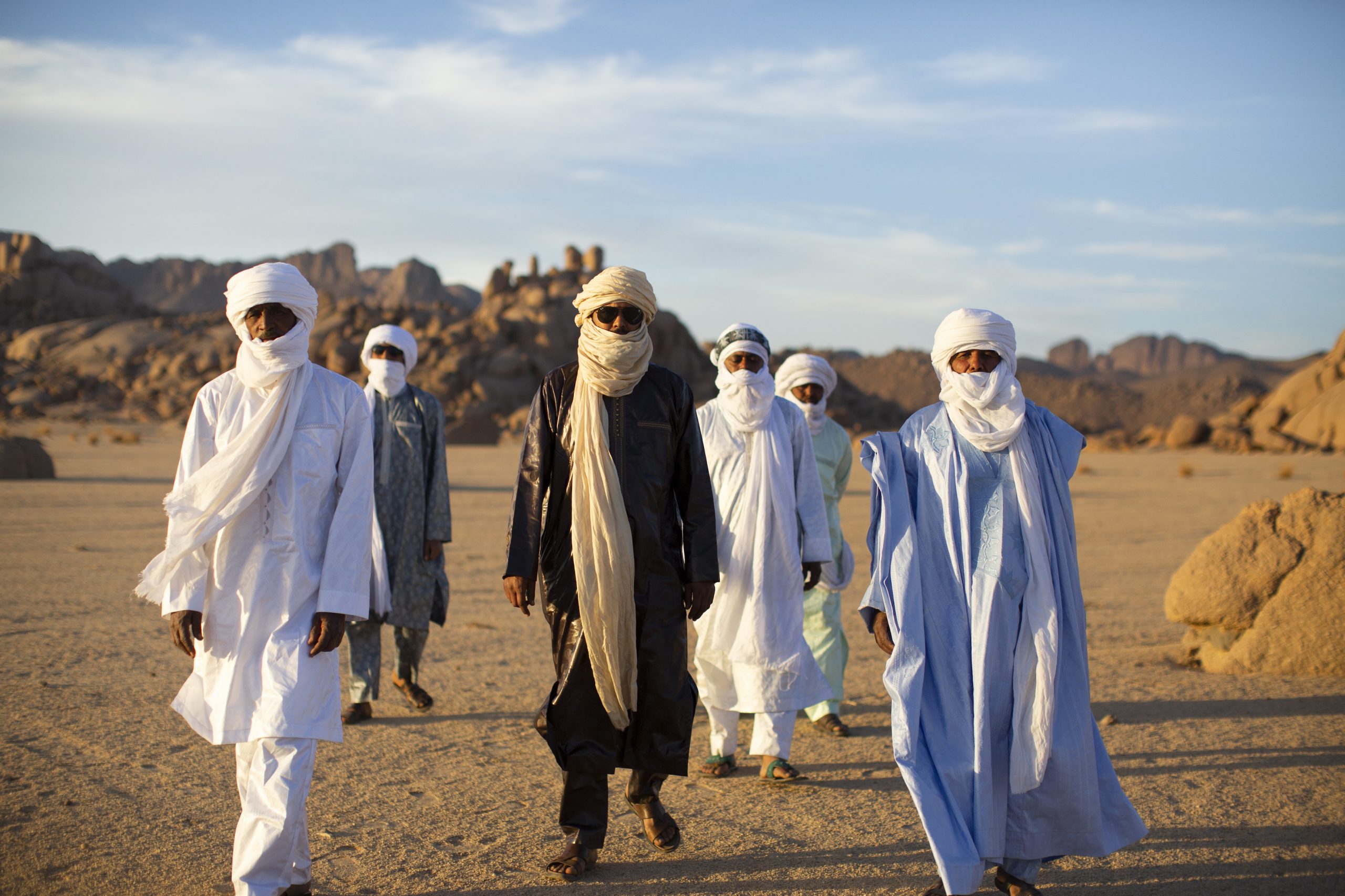 The Tuareg band are back with their ninth album.
Tinariwen are set to release a new album, Amatssou, on May 19 via Wedge.
Amastssou (Tamashek for "beyond the fear") is the Tuareg collective's ninth studio album and was recorded inside a makeshift studio tent in Djanet, an oasis in the desert of southern Algeria.
The first single from the album, "Tenere Den", is about the Tuareg revolution in the Kel Adagh region of Mali. Watch the Alexis Jamet-directed video below.
Tinariwen had originally planned to record in Nashville at Jack White's private studio with producer Daniel Lanois (Brian Eno, U2, Bob Dylan) and local country musicians, including Wes Corbett and Fats Kaplin. However, due to the pandemic, the album was created remotely from across Algeria, LA, Nashville and Paris.
Amatssou is available to pre-order on black or white vinyl, ahead of its May release. The vinyl release also comes with a 20-page booklet.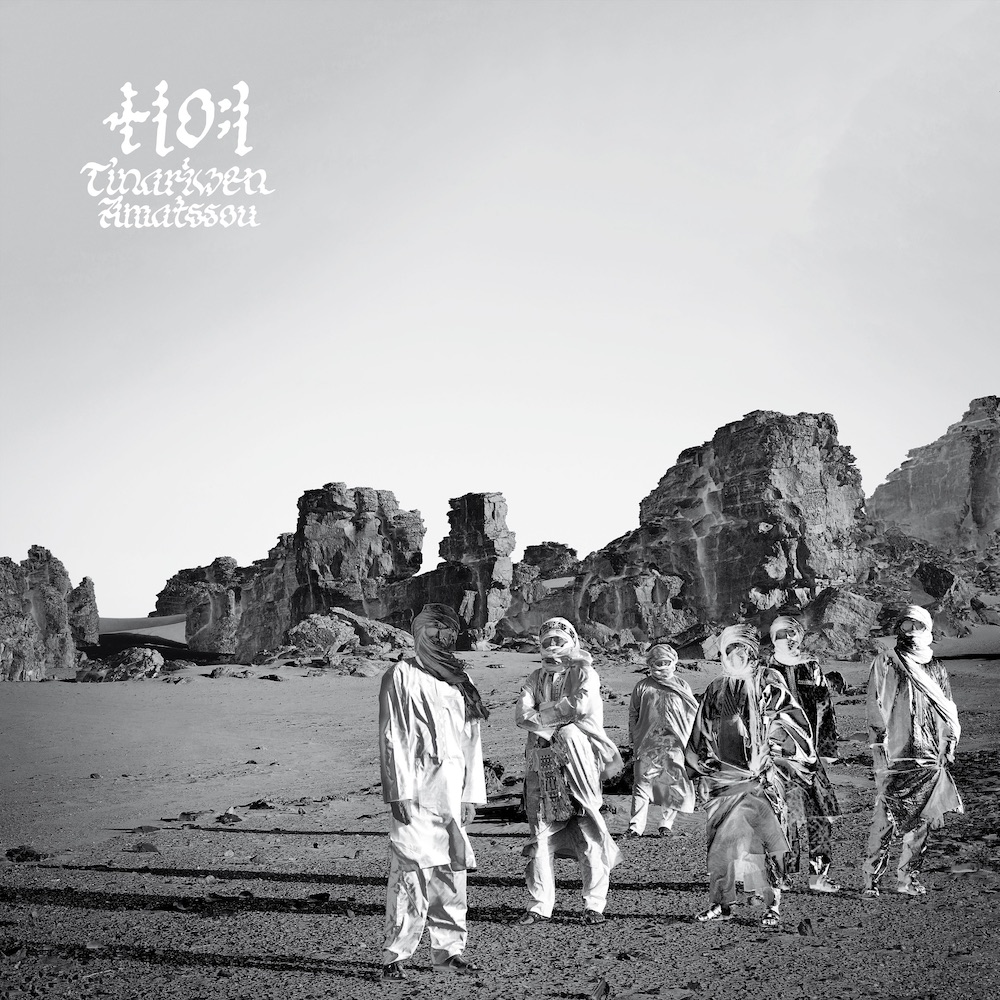 Tracklisting:
1. Kek Algham
2. Tenere Den
3. Arajghiyine
4. Imzad (Interlude)
5. Tidjit
6. Jayche Atarak
7. Imidiwan Mahitinam
8. Ezlan
9. Anemouhagh
10. Iket Adjen
11. Nak Idnizdjam
12. Tinde (Outro)