Published on
September 4, 2018
Category
News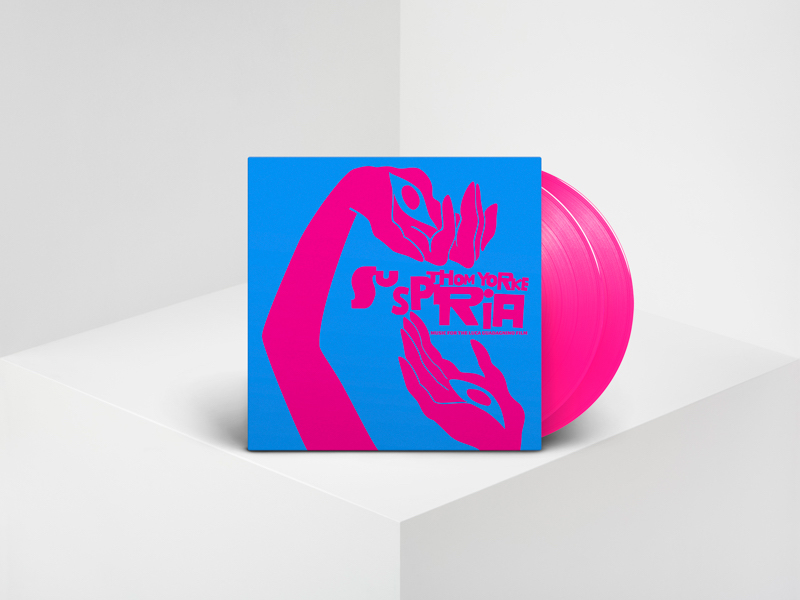 For the remake of Dario Argento's cult 1977 horror film.
Thom Yorke's soundtrack to the Luca Guadagnino-directed remake of Suspiria is to be released on double pink vinyl via XL Recordings, next month.
Read next: Iconic Goblin and Dario Argento soundtrack themes reissued on limited Super Dario 12″
Announcing the news on Twitter following the movie's premiere at the Venice Film festival this weekend, Yorke said he was "very proud" of the soundtrack. The score to the original film was written by Italian giallo horror veterans and synth pioneers Goblin, whose soundtrack was reissued as a special edition box set in 2017.
Luca Guadagnino's Film Suspiria Premiered at the Venice Film Festival over the weekend. The music i composed for it has now become an album I'm very proud of. It will be released October 26th. https://t.co/frLLKB0Zgn. I hope you like it. pic.twitter.com/0UcaMoZtlk

— Thom Yorke (@thomyorke) September 4, 2018
Earlier this year Goblin and Dario Argento's classic themes from Suspiria and Profundo Rosso were released as a limited edition collaboration between The Vinyl Factory and Aries.
Thom Yorke's 25-track suite for Suspiria will be pressed to double pink vinyl and will be released on 26th October via XL Recordings. Click here to pre-order a copy and check out the first track and tracklist below.
Tracklist:
Side 1:
1. A Storm That Took Everything
2. The Hooks
3. Suspirium
4. Belongings Thrown In A River
5. Has Ended
6. Klemperer Walks
7. Open Again
Side 2:
1. Sabbath Incantation
2. The Inevitable Pull
3. Olga's Destruction (Volk tape)
4. The Conjuring of Anke
5. A Light Green
6. Unmade
7. The Jumps
Side 3:
1. Volk
2. The Universe is Indifferent
3. The Balance of Things
4. A Soft Hand Across Your Face
5. Suspirium Finale
Side 4:
1. A Choir of One
2. Synthesizer Speaks
3. The Room of Compartments
4. An Audition
5. Voiceless Terror
6. The Epilogue